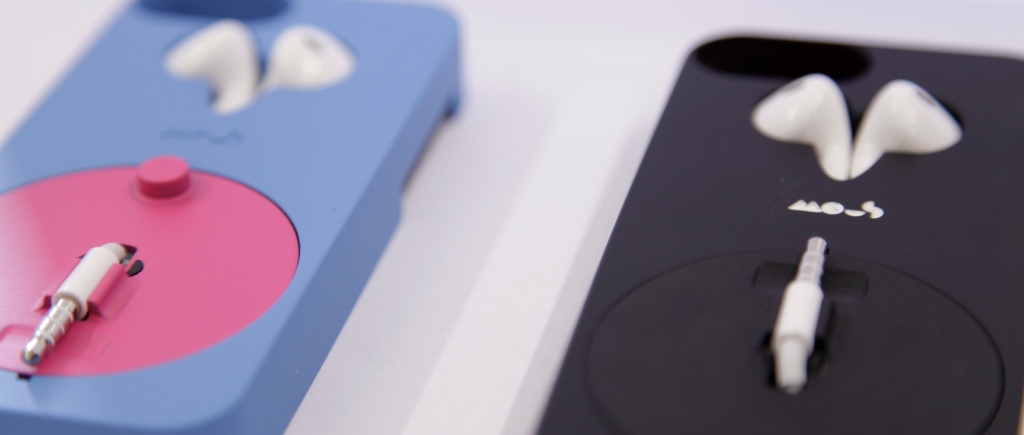 Mous, officially launches its debut product, Mous Musicase, an iPhone case that protects both your iPhone and Apple headphones on Kickstarter. It comes in a range of colour combinations and promises to never let you tangle, loose, brake or forget your headphones again.
Mous Musicase will be delivered in time for Christmas and will make the perfect gift.
"Excitement isn't the word. We're ecstatic to be launching Mous Musicase. At long last an accessible solution to these very real first-world problems" said James Griffith, Co-founder. Mous (www.mous.co) is a new upcoming startup based in London, England aspiring to solve life's problems with products that can truly enhance people's lives. Mous does not just focus on engineering solutions; a stylish aesthetic is crucial to the brand that aims to be both practical and fashionable.
No more tangling your headphones in your pocket, Mous keeps them safe and instantly accessible for when you need them. Tired of losing your headphones, breaking them or simply forgetting them when you go out? It was these frustrations which really drove Josh Shires, Co-founder to come up with a solution during his time at University. Beyond combating these big problems, Mous Musicase boasts a variety of different colours so you can create the case that suits you. A black frame and pink winder? No problem! Josh stated, "Mous Musicase is an aspirational phone accessory that complements the iPhone's minimalist style and bold branding without compromising on the seamless ergonomic engineering"
Launching on Kickstarter on the 7th November, Mous Musicase will enable you to customize both the frame and winder with 5 different colors to make the case of your choice. It will be made compatible with the iPhone 5/5s/5c and the newly launched iPhone 6. Delivering in time for Christmas, Mous Musicase makes the perfect gift, whether for yourself or for your friends, starting from just £17. However, there will be an early bird of just £15, you can also receive a free extra white winder in the first 48 hours so you can customise your case as and when you feel – so act fast!
Mous has been on an incredible journey already, from being invited to Number 10 Downing Street, London (the home of British Prime Minister, David Cameron), to getting some celeb fans on board. Russell Simmons, Def Jam founder, commented: "That's a super cool product and I want one for my phone".
Mous Musicase is quickly becoming the must-have iPhone accessory in London even being featured in Reuters, an organisation that traditionally doesn't cover startups.
To see the product in action, see the team's Kickstarter video: