Staying in is the new going out… at least it is when you have the latest easy-to-use home projector from Epson! In the old days, if you wanted to watch a movie at home you would have to cart out something like this…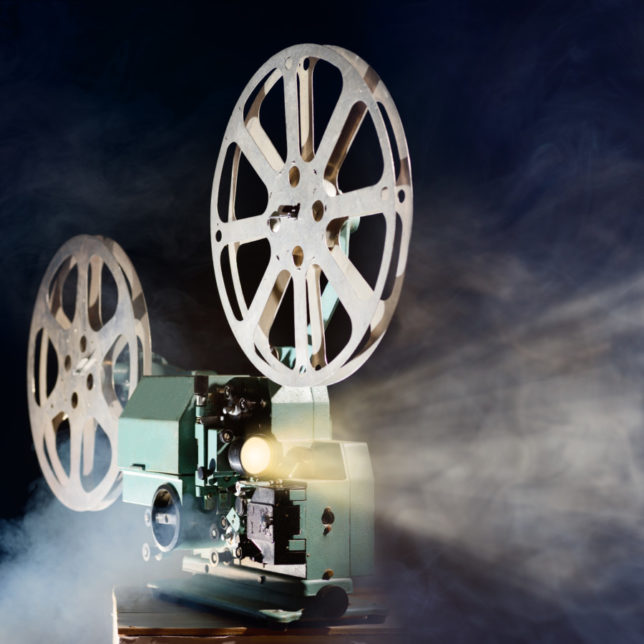 Now, the Epson TW650 Full HD projector (£599.99) allows you and your tribe to lose yourselves in your favourite film. Not only is it easy to move and quick to set up with a 300 inch display, it is also up to three times brighter than competitor products with its bright 3,100 lumens display.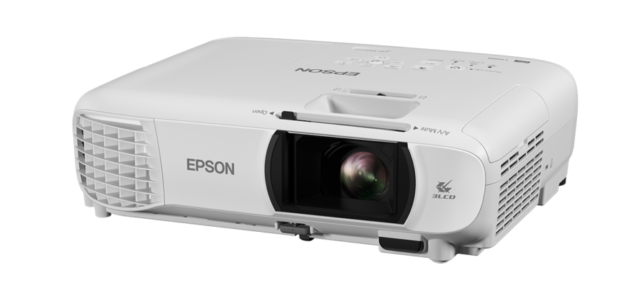 They say you can watch a film every day for 11 years with its long lamp life… that's a lot of movies! So whether you're planning a special movie night…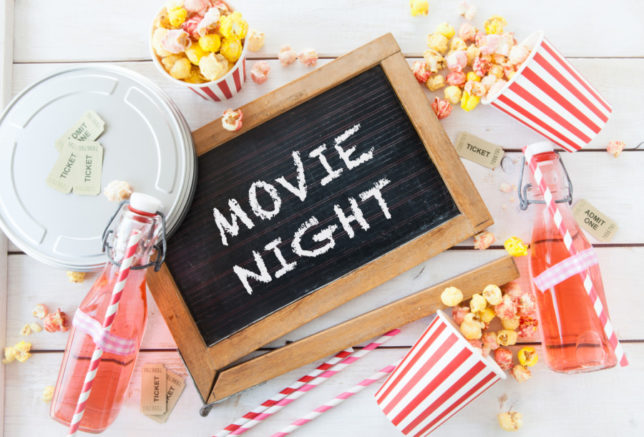 … watching a movie with friends, scary or otherwise (the movie not your friends!)…

… or playing yet another repeat of your children's favourite Disney movie…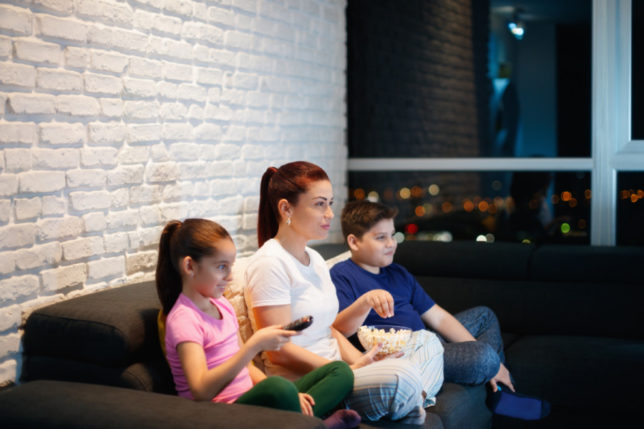 … the Epson TW650 home projector allows you to quickly and easily access your entertainment with two HDMI inputs (including one MHL) for connecting DVD players, games consoles and more. You can also project direct from a smart device with the iProjection app and the built-in Wi-Fi. You'll guaranteed a hassle free start to your night in as the Epson TW650 has keystone correction to help quickly position the image and the simple set up means it is  not any more complicated to use than a your TV. If you're creating that home cinema experience from the comfort of your sofa, you'll need to grab the popcorn and snacks…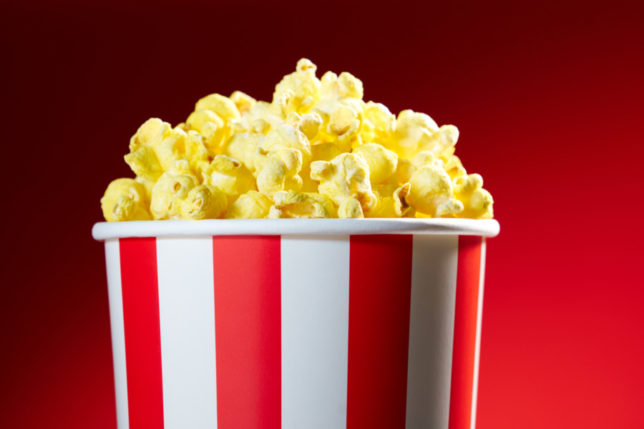 Always one to do things in style, movie buff Mr Sloan received some intriguing items from the lovely people at East African Trading Company for his movie night. The company is ethically sound and sustainable with their beautiful hand-crafted accessories fashioned from the horn of the Ankole-Watusi long-horn cattle in Uganda, East Africa and come in eco-friendly banana fibre boxes.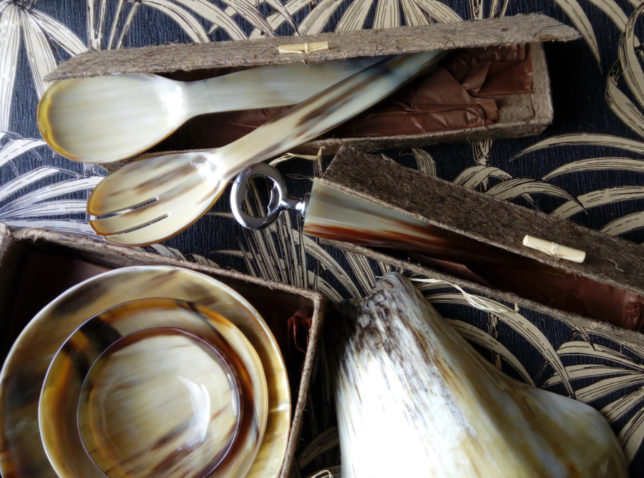 The Salad Bowl (£80) looks stunning and has matching Large Salad Servers (£35)… but it really needs some salad in it don't you think Mr Sloan?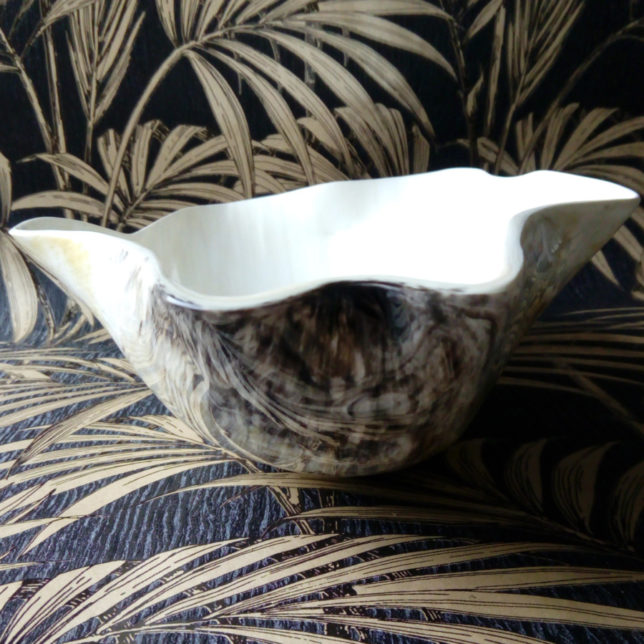 Salad? What salad? Mr Sloan wanted to use this lovely big bowl to serve his favourite popcorn instead – Tyrrells Sweet & Salty Poshcorn… a posh bowl needs a posh popcorn after all!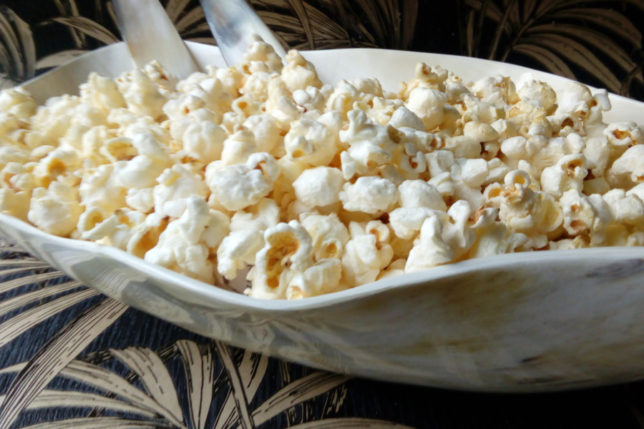 Looks like Mr Sloan has got all the snacks ready. The Set of Round Bowls (£45) are great for serving chips and dips ready for Mr Sloan's special movie night using the Epson TW650 home projector.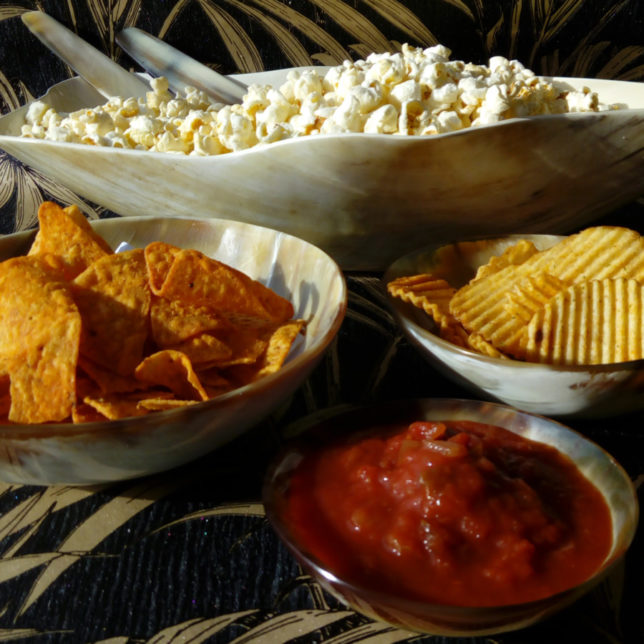 Mr Sloan has even prepared for those who fancy a bottle of beer with a very ornamental Bottle Opener (£40) from East African Trading Company.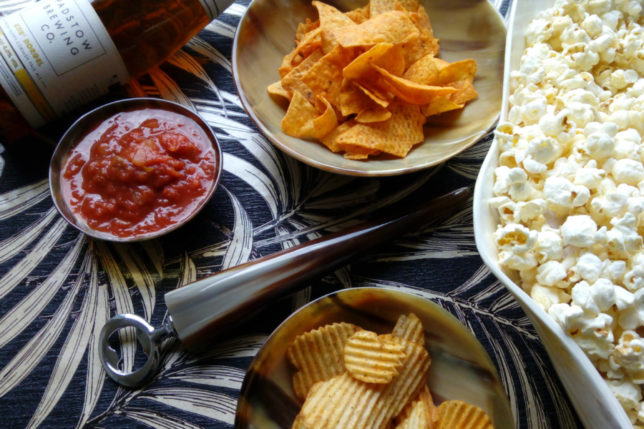 Come in for a closer look at this beautiful bottle opener made from the very tip of the Ankole-Watusi cattle horns.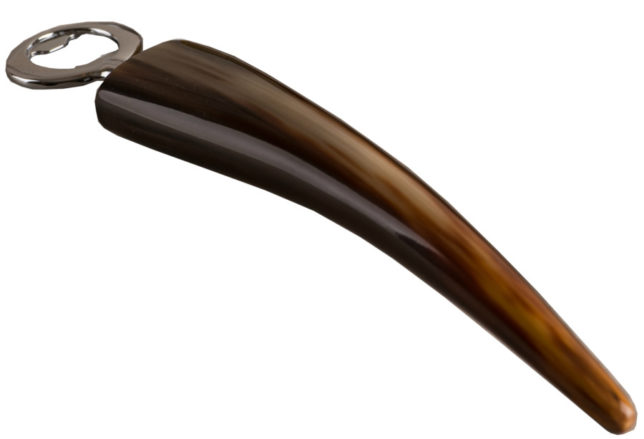 For the whiskey lovers, Mr Sloan will be serving hassle-free serves of Tullamore D.E.W. Original Irish Whiskey (£17) and a brew.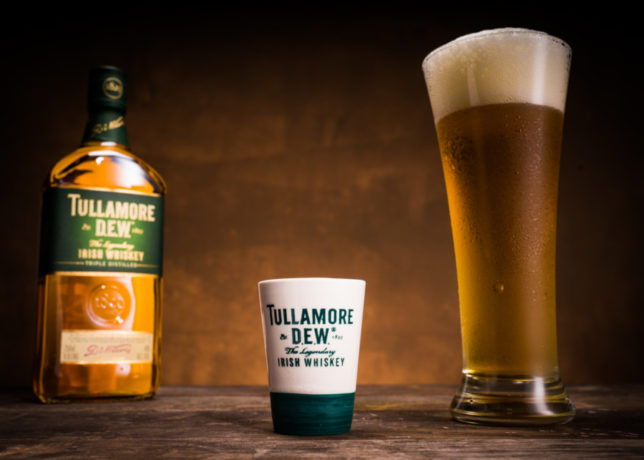 After the movie, Mr Sloan has prepared a new and interesting sweet treat for his guests made from the new Baileys Almande almond drink (£20) – it's like Baileys only better as it is dairy-free and vegan-friendly which makes it perfect for a raw vegan (not gross) Baileys Almande and Raspberry Cheesecake.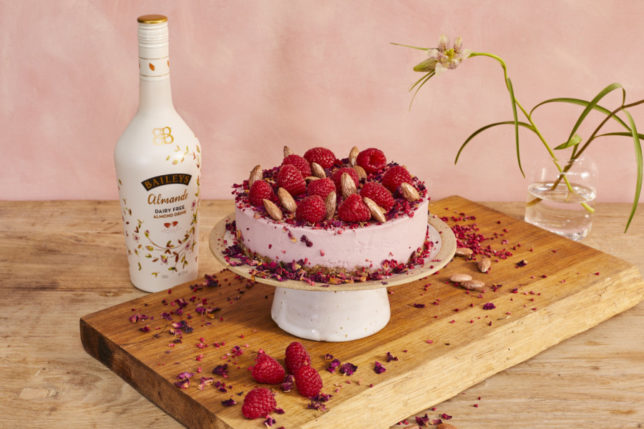 Like the new Baileys Almande, the East African Trading Company are also kind to the cows that supply their beautiful products with founder Lesley Magnay being a member of the Advisory Board of the Ankole Cow Conservation Association which runs the Enyemebwa Culture, Conservation and Education Centre based just inside the gate of Lake Mburo National Park in Western Uganda.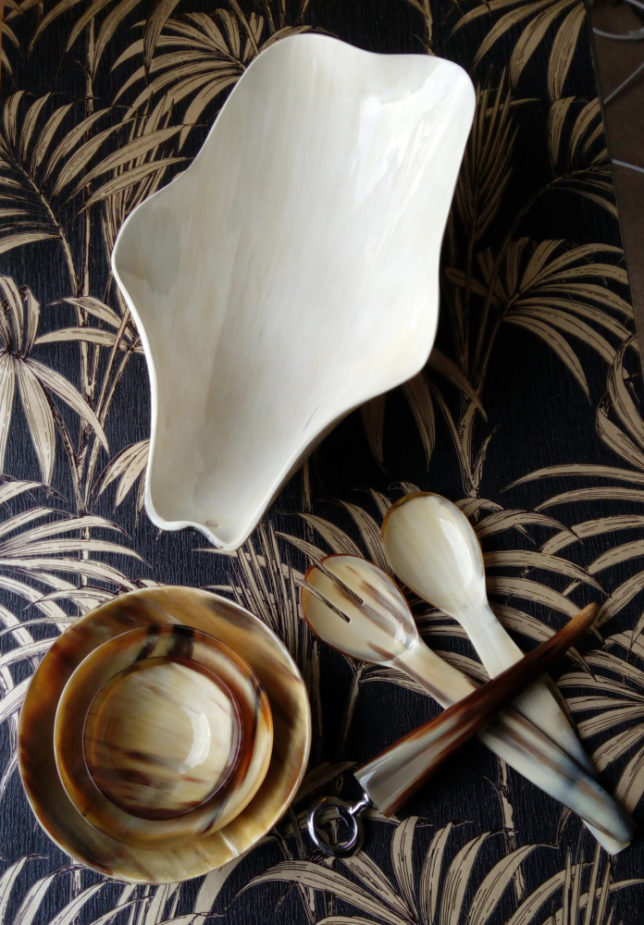 The Centre has been established to help conserve the Ankole cow, retain the cultural practices and traditional knowledge of the breed and to ensure that the Ankole Cow thrives in the wildlife-rich landscape surrounding Mburo National Park. So Mr Sloan can enjoy these unique and stylish homeware products knowing that he is also helping conserve the Ankole long horned cows for generations to come.
For more information about the products featured, check out the websites below:
Epson TW650 Home Projector – www.epson.co.uk
East African Trading Company – www.eastafricantrading.co.uk
Baileys Almande Alcoholic Almond Drink – www.baileys.com/almande‎
Tullamore D.E.W. Irish Whiskey – www.tullamoredew.com