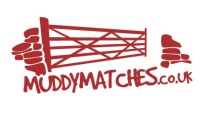 Niche dating website Muddy Matches has been shortlisted for two awards at the new UK Dating Awards.
Although there are over 1000 dating websites based in the UK and millions of singles signed up to dating websites, the UK Dating Awards 2014 is the first of its kind to recognise the very best of the UK dating industry.
The awards span the whole industry from traditional forms of dating such as matchmaking and events, through to more modern dating methods including dating apps and websites. They will also dating media sources including blogs, TV programmes and magazine columns.
Niche dating website Muddy Matches has been selected as one of the finalists in the categories of 'Best Specialist Dating Website' and 'Dater's Favourite' alongside seven other websites in each category.
The specialist site for country-minded people was launched in 2008 by two country-loving sisters Emma and Lucy Reeves who were tired of meeting men who didn't understand the country lifestyle.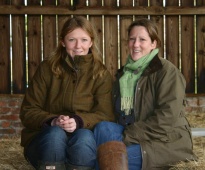 At the time Lucy was living in London, but missed the rural setting that she had grown up in and she also missed spending time with people who enjoyed taking part in countryside pursuits.
Emma and Lucy came up with the idea of Muddy Matches when they went out for drinks in London, and London has remained important in the growing success of Muddy Matches.
The sisters continue to run the independent dating site together along with a small team of staff on a farm in rural Bedfordshire. However, the website itself has grown rapidly from its humble beginnings and now caters for over 100,000 members from the all across the UK and Ireland.
People are often surprised to hear that such a high percentage of those members are based in the capital, as when you think of London you don't usually associate it with rolling countryside and muddy boots.
In fact, there are lots of well-heeled 'muddies' in London who love the rural lifestyle and enjoying swapping their polished shoes for muddy wellies. There are those who grew up in the countryside, but moved for work, those who weekend away in their countryside retreats and those who enjoy heading out of the 'big smoke' to enjoy activities such shooting, fishing and horse-riding.
Muddy Matches co-founder Emma Reeves said:
"We are delighted to have been shortlisted for two awards and are looking forward to the awards ceremony in November. We have worked hard to build a website that caters for country-minded people and it is fantastic to have our hard work recognised by industry professionals."
It seems fitting that if Muddy Matches is fortunate enough to win an award that it will be at a glamourous ceremony in the city where it all started.