SLOAN! asked music therapist Dr Stella Compton Dickinson to explain how music can be used as a powerful tool to improve our wellbeing in many different ways.
Music is used in many different ways over and above simple pleasure.  For example in psychotherapy, for self-help, in exercise classes and public places. The art lies in finding the right sort of music that connects with your mood and this is what music therapists do with a client.
Here are five ways in which the right kind of music can be used to benefit wellbeing:
1. Music to reduce anxiety
Whether played on a hospital ward, in an exercise class, or a religious ceremony – music underpins the movements and pace of events through the tempo, rhythms, mood and harmonies.
Some anxiety is simply unprocessed energy, which can be expended by moving to music. Moving and being creative can help people to extend themselves and to be more spontaneous in having fun.
2. Music to change your mood
Music is an art form available to almost everyone.  Anyone can explore safe and appropriate ways in which music can lift their mood. In some public places classical music is played to enhance a calm mood across a busy, crowded environment where people might otherwise get stressed and become aggressive. Healthcare practitioners frequently use music to stimulate a better ambient mood, for example in a secure hospital unit.
3. Music for nostalgia
Pre-recorded music has associations to times and places in our lives. If we hear a song from a different time in our life it can bring back all those old feelings.
For example, when an elderly person hears a favourite old song it can bring back happier times and they can then often recall the lyrics which may not have been thought about in ages – then the individual can enjoy sharing their memories.
4. Music for mental health
Music Therapy is particularly effective for people who live with schizophrenia; it helps with mental organization because music alone can cross the bridge between the two hemispheres of the brain, thereby integrating emotional responses and cognitive thinking processing. Once a person has expressed their inner feelings non-verbally through jointly-creating music within a trusting therapeutic relationship –then they may be able to more easily recognize what they are feeling and start to find the right words to be able to talk about their problems and thereby receive help from others.
5. Music and learning
Practising a musical instrument is associated with enhanced verbal ability, the ability to work things out and improved motor co-ordination. This is because a lot of components and hours of discipline are involved in becoming accomplished on an instrument.
Let me tell you about Irvine (not his real name). Irvine was eleven and had just scraped into the school where I taught. Irvine was a sensitive child, but he didn't seem to have a sense of rhythm, and so I worked to instil a steady pace demonstrating first so that he could copy me. As a music therapist I knew how to find his inner rhythm and pace. By the end of his first year he had moved academically from the bottom of the lowest set of kids in his year into the top set. Individual instrumental lessons gave him the confidence he needed to be better co-ordinated physically, with improved attention span and greater ability of mental processing.
Music can enhance our lives in so many ways; it can help us feel more energised, or more relaxed, it can help us communicate with others, and it can even enhance our ability to learn new skills.
About Stella Compton-Dickinson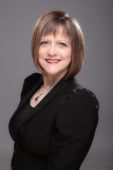 Dr Stella Compton-Dickinson is a London-based Health and Care Profession council registered music therapist, accredited supervisor, professional oboist and lecturer, UK Council for Psychotherapy registered Cognitive Analytic Therapist and Supervisor. She is author of The Clinician's Guide to Forensic Music Therapy (Jessica Kingsley Publishers), and has her own private practice and twenty years' experience in the National Health Service as a Clinician, Head of Arts Therapies and Clinical Research Lead her research was awarded the 2016 Ruskin Medal for the most impactful doctoral research.