MUSTO is a brand built on a rich sailing heritage and is now the world's leading performance sailing brand and a British leader in shooting and equestrian sports. Built on 50 years' experience precision engineering cutting-edge technical clothing, MUSTO has grown to become a global brand renowned for innovation. Founded by Olympic medallist Keith Musto OBE, the silhouette of his Flying Dutchman is proudly emblazoned on all sailing apparel as an internationally recognised mark of excellence.
In 2010, MUSTO was granted two Royal Warrants from Her Majesty The Queen and His Royal Highness The Duke of Edinburgh as manufacturers of outdoor clothing. With such royal recognition and a reputation as world leaders in sailing apparel, we knew members of the British SLOAN! Team would be in safe hands when we featured MUSTO sailing gear at the 2016 BMW Sail Racing Academy.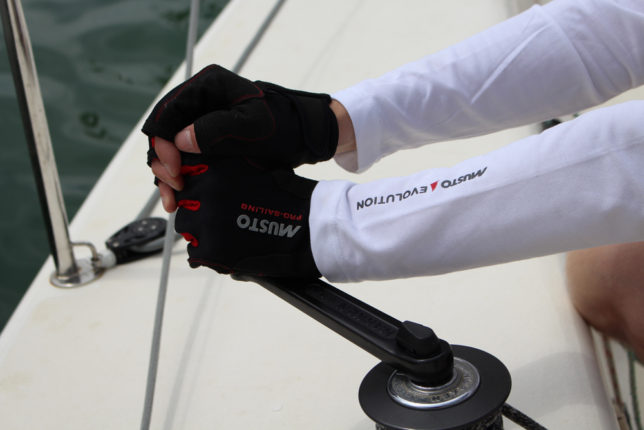 The Academy themselves feature MUSTO sailing gloves (see above) as part of the sailing attire they provide to all participants in this world class training academy whose tradition of over a decade in sail racing techniques and racing strategies saw them achieved their greatest success by winning the prestigious Copa del Rey regatta in 2015.
To read more about the SLOAN! team's experiences in Palma de Mallorca at the BMW Sail Racing Academy, go to Part 1 and Part 2 of our sailing adventure. Below is further information about the featured items worn during the 3-day event.
The Tide Polo (£65) has been finished in a fine horizontal stripe design for an alternative take on the block colour polo.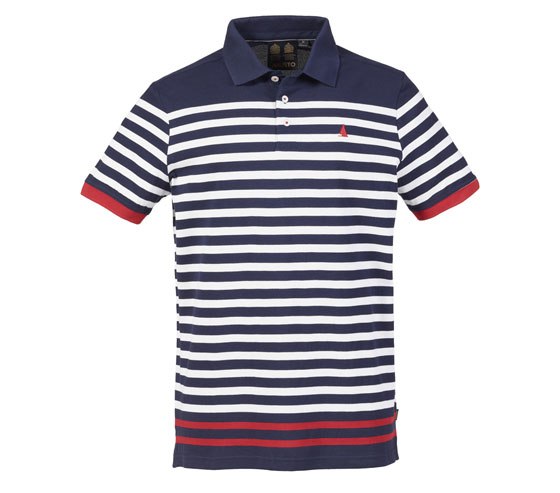 Comfortable and supremely wearable, the Tide Polo is made from garment washed cotton pique for softness against the skin. A ribbed hem and cuffs provide a flattering fit. Worn at the BMW scenic drive to Serra de Tramuntana on Day 2 of the BMW Sail Racing Academy 2016.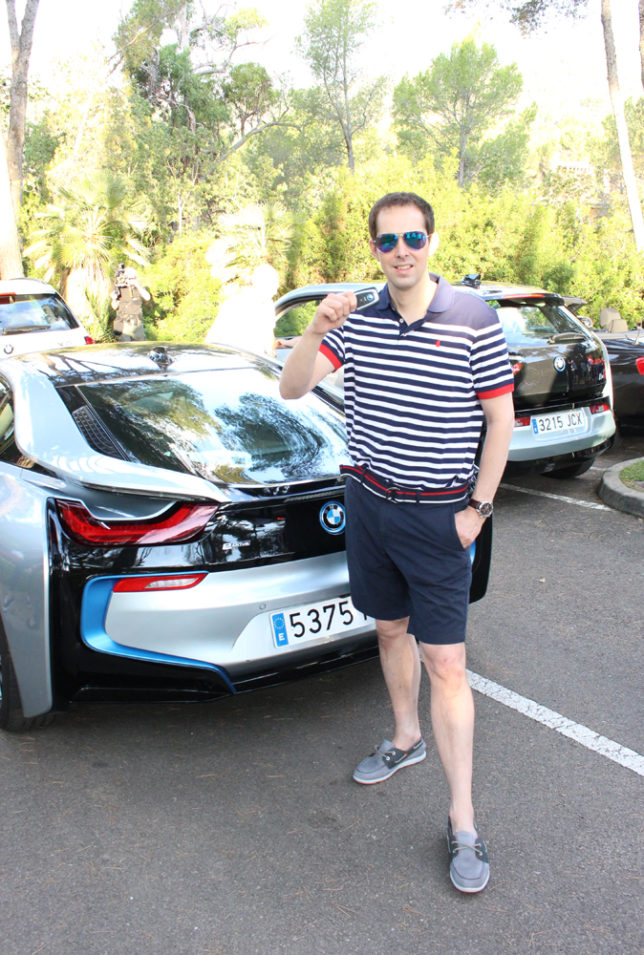 The Evolution Sunblock Long Sleeve Polo (£49.99) with UPF40 protection allows you to enjoy the outdoors for longer.
It blocks many of the sun's harmful UV rays and the raglan style sleeves give you greater freedom of movement while flatlock seams ensure this is incredibly comfortable. As worn on board the SLOAN! Team boat during the 2016 BMW Sail Racing Academy.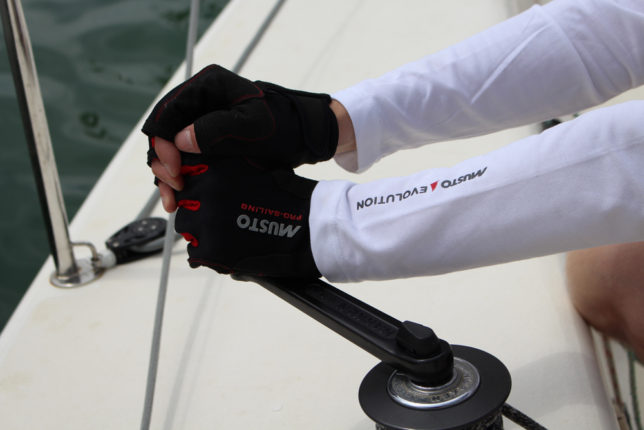 The Essential UV Fast Dry Shorts (£65) are engineered to take all outdoor pursuits in their stride, making them a go-to summer essential. Double layered on the seat, the Essential Shorts are super durable and the fast dry fabric ensures that you won't stay wet if you're caught in a shower.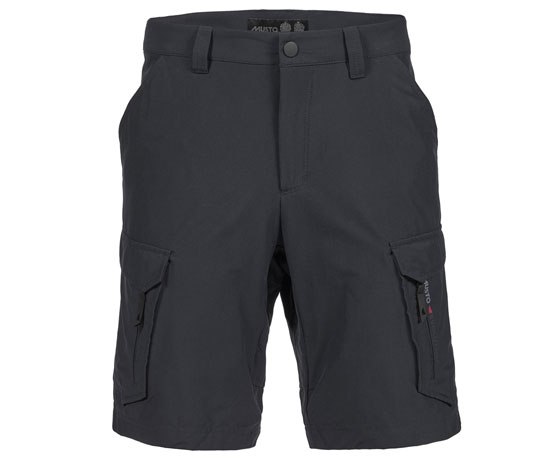 The waistband has been created to provide extra coverage as you bend and flex when hiking, climbing or pursuing adventure. Thigh and rear pockets keep your possessions close at hand, while zip and VELCRO® closures mean your belongings stay secure. Invest in these essential shorts for a summer of outdoor adventures. As worn on board the SLOAN! Team boat during the 2016 BMW Sail Racing Academy.
The Evolution Self Fabric Peak Crew Cap (£14.99) is a MUSTO favourite, ideal on deck, on the marina or in town. A self fabric peak will protect your eyes from the glare, while rear adjustment allows for a secure, comfortable fit.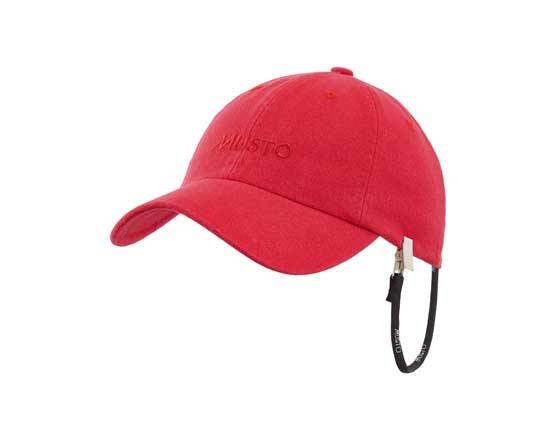 The addition of a retainer strap means you can strap your cap to your hood to keep it safe in high winds. As worn during the 2016 BMW Sail Racing Academy.
For more information and to see other sailing gear and country sports attire please visit the MUSTO website.