Smith & Wollensky has been serving up what is without doubt the finest steak in America since it first opened its doors in New York in 1977. After winning the heart of the Big Apple, those award-winning steaks were soon to be found all across the States, from the windy city of Chicago to the hot sands of Miami Beach. In June 2015 Smith & Wollensky launched its first London site in the historic Grade II-listed Adelphi Building just off the Strand and offers a selection of signature USDA prime dry-aged steaks and premium seafood, alongside award-winning wines and classic cocktails.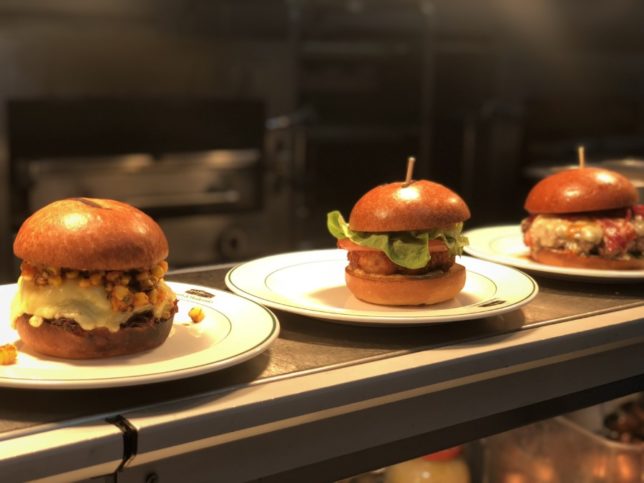 Smith & Wollensky are never one to do things by half and with National Burger Day almost upon us, they have chosen to octuple it by creating a giant burger that guests can eat for free if they eat it within one hour. It is a Man vs. Burger showdown, the kind usually seen across the pond, but which ​Smith&Wollensky are excited to offer Londoners on Thursday 23rd August. There is only one person per burger allowed and all participants must pre-book as the ingredients have to be ordered in especially for this gargantuan feat!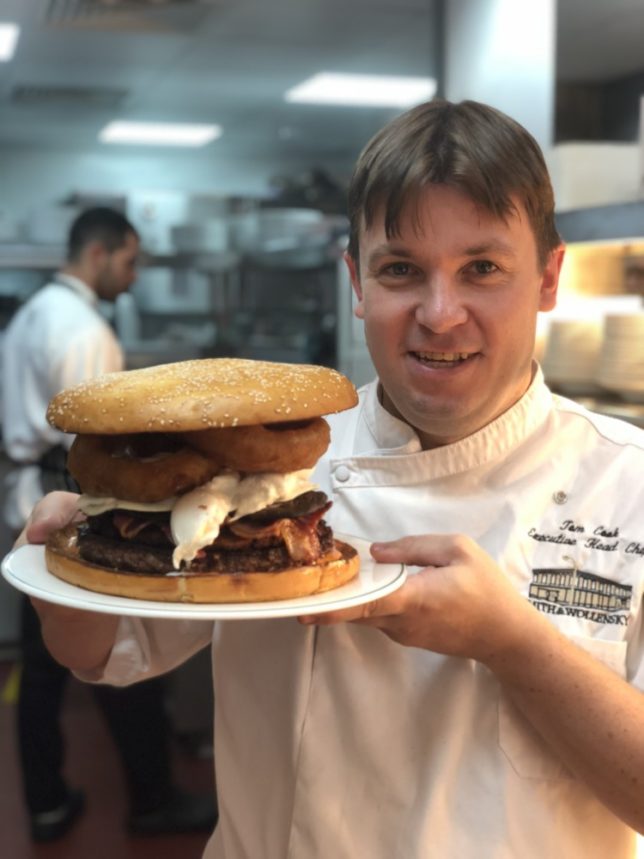 The burger in question is eight times the size of their usual burgers, weighing in at 5lb. The huge bun and patty, which is the size of a main course plate, includes a hash brown, roasted Portobello mushrooms, beer battered onion rings, streaky bacon, mozzarella, confit tomatoes, fried eggs and jalapeno sauce. Big on flavour and big in size, it is sure to delight and challenge those with eyes as big as their stomachs.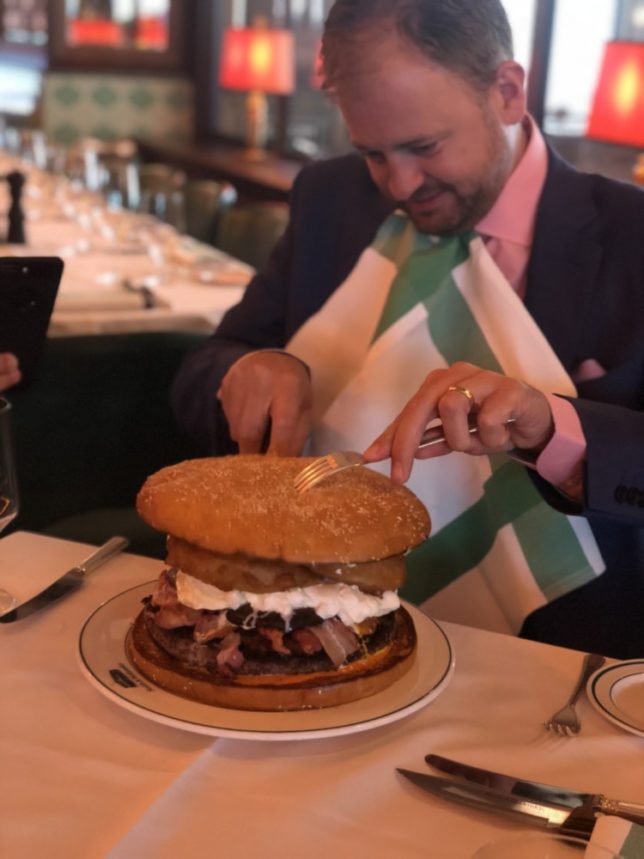 Apart from this Man vs. Burger showdown, ​Smith & Wollensky are also offering a range of delicious burgers which are different to their usual menu for those who wish to celebrate National Burger Day in a slightly more modest way. The new one-off burgers available include the ​Prawn and Chorizo burger (£15)​, which includes a breaded patty made from diced and puree prawns with lettuce, tomato, chorizo jam, chipotle mayo.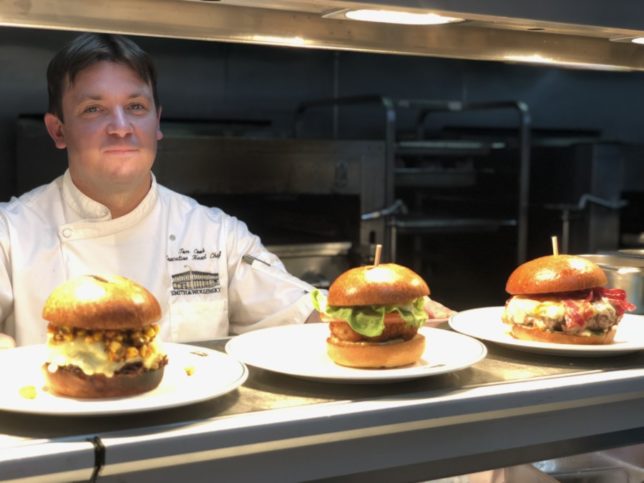 Also on the menu is The ​Dirty-Double cheeseburger (£13), which adds gorgonzola, Philadelphia, baby spinach, pickled red onion and sweet chilli sauce to their usual succulent patty as well as ​Braised Short Rib burger (£13), which includes short rib braised in red wine, sauerkraut, emmental cheese and smoked corn relish.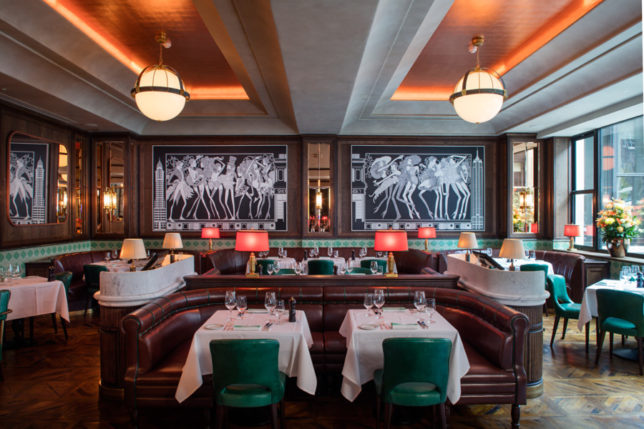 To enjoy this delicious range of burgers and the spectacle of Man vs. Burger guests should head to ​Smith & Wollensky this National Burger Day. For those rising to the challenge set by head chef Tom Cook guests should remember to pre-book via phone on 020 7321 6007 or email  at ​enquiries@smithandwollensky.co.uk​
Smith & Wollensky
Adelphi Building, 1-11 John Adam Street, London WC2N 6HT
020 7321 6007
www.smithandwollensky.co.uk
@sandwollenskyuk