Natura Siberica is the first Siberian brand of organic high-quality cosmetics. Siberia is a unique region of Russia, where wildlife has remained unchanged for centuries. In order to survive in such harsh climatic conditions, Siberian herbs and plants synthesize protective active substances and possess strong anti-oxidant properties. Nowadays the company Natura Siberica uses these amazing properties of Siberian herbs and plants to transmit all their power to save the youth and beauty of the skin and hair. All the herbs, which are used in their products are handpicked and in the laboratory they are studied for their unique properties, in order to achieve the maximum effect.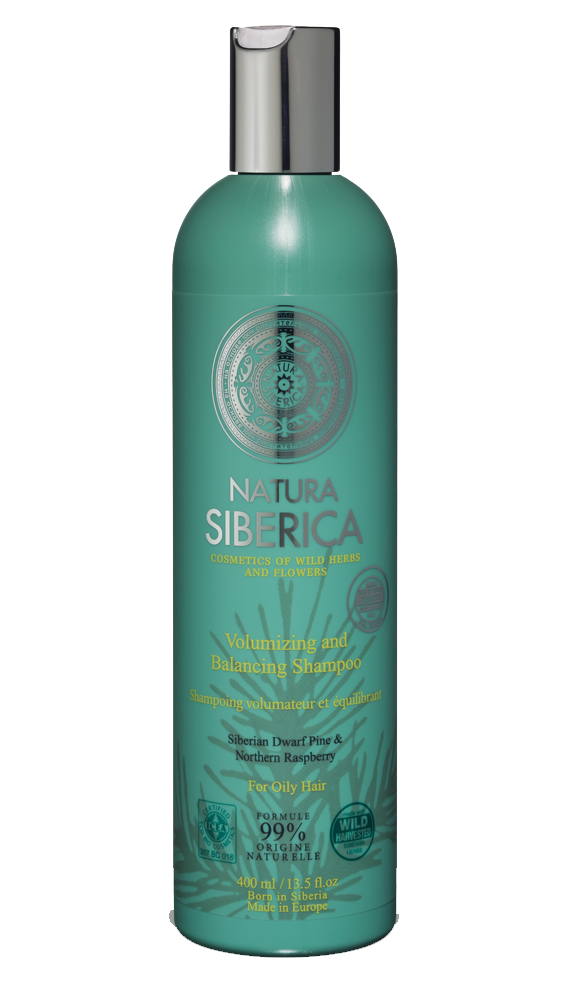 Natura Siberica Volumising & Balancing Shampoo (£5.75) and Conditioner (£6.10) are great for oily hair. This exhilarating shampoo and moisturizing conditioner are full of natural ingredients, specially formulated for hair with a tendency to be greasy. It gives your hair lift and leaves it with lush, full naturally flowing volume.
Rich in amino acids, Siberian Dwarf Pine carefully and deeply cleanses the scalp, strengthens and repairs damaged hair, and protects from environmental damage whilst Arctic Raspberry provides an astringent and invigorating effect while restoring the natural balance of the scalp. This special type of berry is several times richer in vitamin C than ordinary raspberry to give hair a boost of nourishment.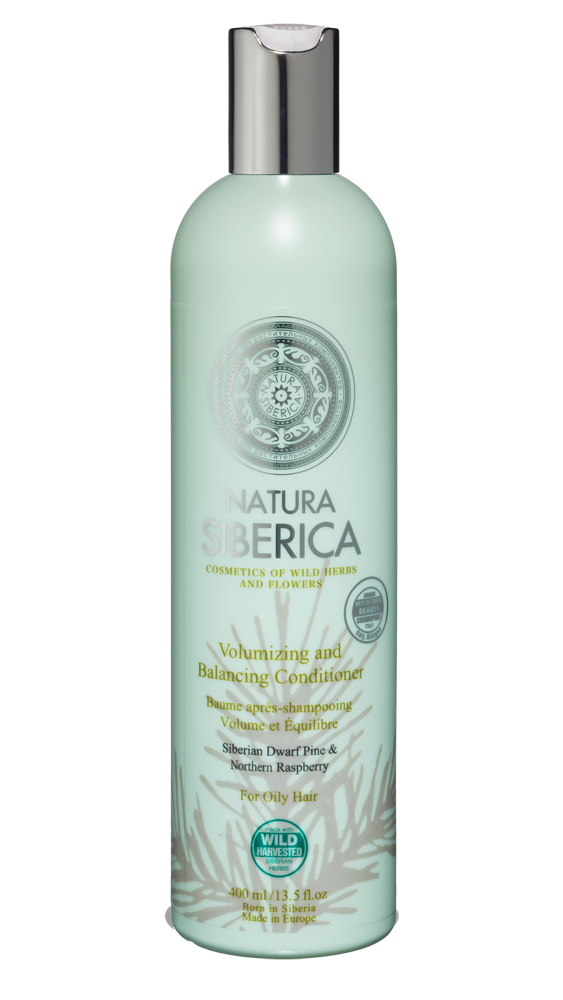 Natura Siberica products meet European standards of quality organic cosmetics, confirmed by numerous prestigious certificates (ICEA, ECOCERT, COSMOS STANDARD, BDIH). Natura Siberica is not just natural cosmetics or just cosmetics based on herbs. They are the first Siberian certified organic cosmetics and they really work.
The company follows an active social policy which not only helps the indigenous people of the Russian North by creating new jobs in Siberia but also organically cultivates and protects rare Siberian plant species used in the formulations.
An increasing number of consumers value the Natura Siberica brand for its green approach, efficiency and accessibility. Recently they have opened stores in Copenhagen, Tokyo and Hong Kong and their products are increasingly popular in Germany, France, China and many other countries. Now the brand has launched in England, we at the magazine were keen to try some of their haircare products known to increase volume and nourish the hair.
Natura Siberica is available from www.naturasiberica.co.uk