Natural Spa Factory was started by husband and wife team, Jeremy and Emma in 2009 supplying independent businesses with natural, authentic and considered products that can provide inSPAration to spas, salons, hotels and a true home spa experience for those of us who crave nice things.
Natural Spa Factory supply some of world's most prestigious spas, boutique hotels and independent retailers with insanely good products that have exquisite ingredients and are made in small batches to keep them in their best condition. Natural Spa Factory specialise in seasonal, bespoke and private label treatments and collections with products that are made either here in the UK or in the home of scent – France. Their gender neutral packaging is minimal and recylcable where possible using glass for that extra special touch.
Natural Spa Factory use botanically sourced ingredients derived from nature like herbs, plants and flowers and try to avoid as many nasties as possible. The products are FREE FROM any Parabens, SLS, MI (Methylisothiazolinone) or MCI and they have not been tested on animals.
Natural Spa Factory products are spa quality yet you can use them every day – not just on special days! Below are some vof our favourites from the range.
Bamboo Facial Mousse; £8, 30g
Bamboo extract is the richest known source of natural occurring organic silica and it is one of the best herbal extracts for healthy skin. It helps stimulate the synthesis of collagen and elastin in the skin, and it is anti-irritant so perfect for sensitive skin. It plays a key role in moisture retention and is a powerful, nutrient rich anti-ageing ingredient. This vitamin and mineral enriched micro-dermabrasion facial scrub is an intensive exfoliating, nourishing and resurfacing treatment used to reveal younger looking, refined skin.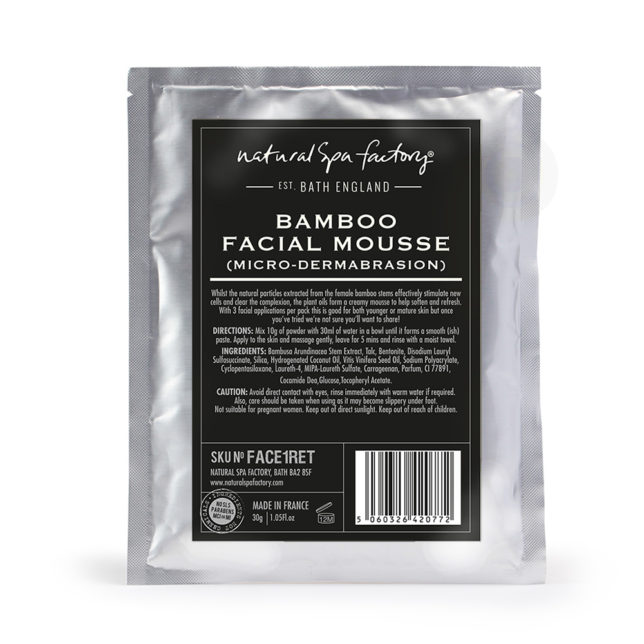 It is a 100% natural exfoliator with a subtle bamboo fragrance. The natural bamboo particles extracted from the female bamboo stems are extremely fine and enable a very soft micro-dermabrasion process by gently removing dead skin cells. This process effectively stimulates new cells and clears the complexion leaving your skin refreshed, soft and clean. This products is recommended for mature skin, this product to fade fine lines and to stimulate new cells. For younger skin, exfoliation helps to deep cleanse and to maintain a clear complexion. It helps retain moisture, is an anti-irritant and rich in key nutrients for healthy, beautiful skin.
23 Precious Carat Gold Moisturiser; £48, 50ml
This precious cream is a rich synergy between 23-carat gold, hyaluronic acid and caviar extract. It's soothing and velvety texture, with subtle amber scent relax the features and smooth the skin, leaving the skin youthfully revitalised.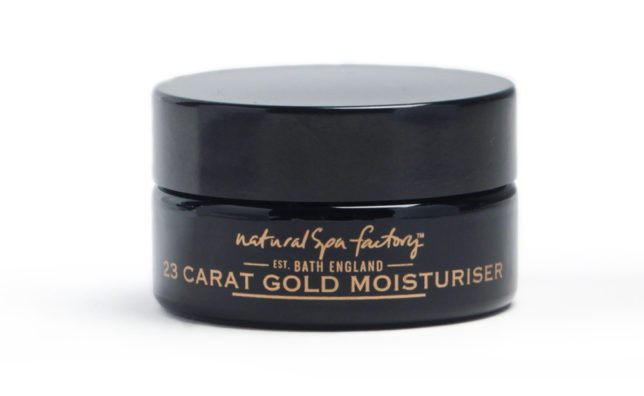 Gold (23 carats) is well known for restoring the lost elasticity of the skin tissues, stimulating cellular growth of the basal layer to generate healthy, firm skin cells. It provides a tightening effect for a younger more radiant looking skin. Hyaluronic acid is one of the strongest anti-wrinkle agents and combined with caviar extract helps tissue repair and cell regeneration.
Illuminating Face Serum: £48, 15ml
Highly concentrated, this intensive gel serum focuses and targets specific areas of concern. Rich in active ingredients including rice bran, vitamins and anti-oxidants, the thick liquid-like serum is formulated with smaller molecules than in moisturisers allowing it to penetrate deeper into the lower layers of the skin.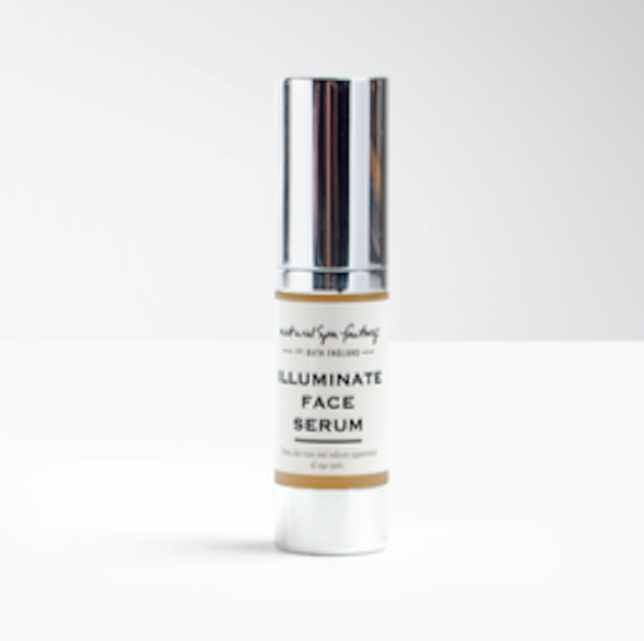 This in turn acts as a vector taking with it the larger molecules from the face creams allowing them to be deeply absorbed unlike a moisturiser on its own only working on the top layer of the epidermis. Light in texture, it soaks into the skin activating the cells at the core to regulate melanogenesis and skin discolouration
Pearl and Gold Facial Polish: £48, 50ml
Natural Spa Factory Pearl and Gold Facial Polish is packed with a perfect combination of pearl and grape leaf extract. Its non oily texture glides on to reveal beautiful radiant skin.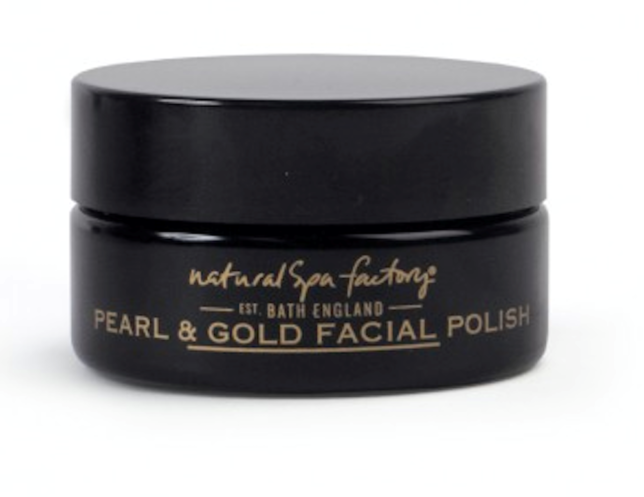 The grape leaf extract combines fruit acids (AHA) known for helping renew skin cells, polyphenols with protective and antioxidant properties and numerous trace elements extracted from grapes, whilst tiny Pearl particles effect the skin by reducing the appearance of lines and wrinkles by firming, toning and illuminating the skin. Natural Spa Factory paraben free Gold Range answers the demand for high quality, luxury spa treatments for home use. Combining the perfect combination of grape leaf, pearl or caviar extract, gold shine and skin loving ingredients.