Are you bored with your beverages?
Stuck serving the same old same old?
Going ga-ga over grotesque glasses?
It's time to raise your standards and take you drinks game to the next level. Whether you like bubbles, cocktails, guilt free juices or a wee dram, we've got something to put the sparkle back into your spring serves specially selected by the SLOAN! team. Cheers!
Culinary Concepts 'Lets Get Hammered' Champagne Bath
Chill your vino and bubbly to perfection whilst still mingling with your party guests with this lavish Champagne Bath from Culinary Concepts. This small bath is a stunning piece of tableware sure to shine at any social gathering. Crafted from nickel plate, the hammered finish runs along the body of the bath creating a soft bumpy contrast to the smooth polished nickel finish. It comfortably holds 3 standard sized wine or champagne bottles, so you can relax and let the party flow without fear of running low when the party is in in full swing. £125 available from www.farrar-tanner.co.uk

L'Atelier du Vin Oeno Motion Corkscrew Gift Box
Ensure fast and easy opening of wine and champagne bottles with this traditionally styled lever corkscrew elegantly crafted by L'Atelier du Vin. The black slender body leads towards a solid walnut wood handle for a rustic touch and the ergonomic design is pleasant and safe to handle with a foil cutter integrated into the design. Presented in special gift box packaging with a spare wire, this is a special gift for the wine connoisseur in your life and perfect for Father's Day. You can add a special touch with a short engraving on the handle which is done by the in-house engravers at Farrar & Tanner. £110 available from www.farrar-tanner.co.uk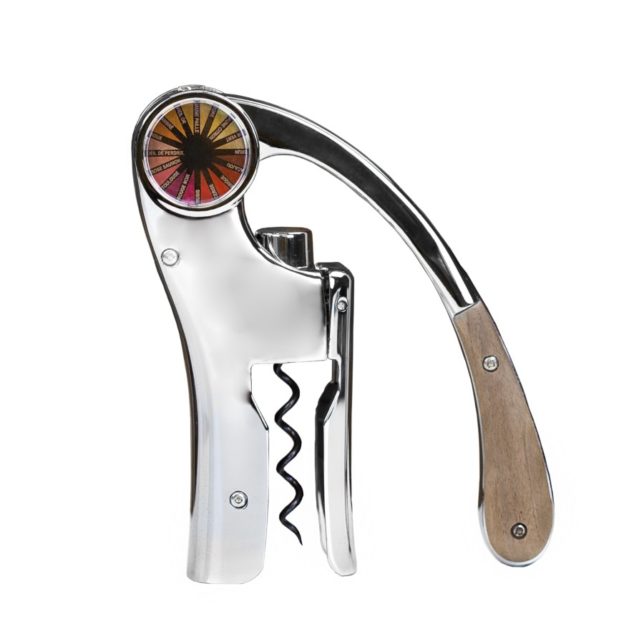 Andrew James Luxury Rose Gold 10 Piece Boston Cocktail Set
This luxury rose gold Boston cocktail set from kitchen and homeware designer and manufacturer Andrew James will take you back to the days of The Great Gatsby as you shake, muddle and stir your way through a growing repertoire of cocktail making skills. The set contains 10 essential cocktail making accessories including Glass, Tins, Jiggers, Pourers, Muddler, Twisted Bar Spoon and more. The perfect gift for would-be mixologists and cocktail connoisseurs. £28.99 available from www.andrewjamesworldwide.com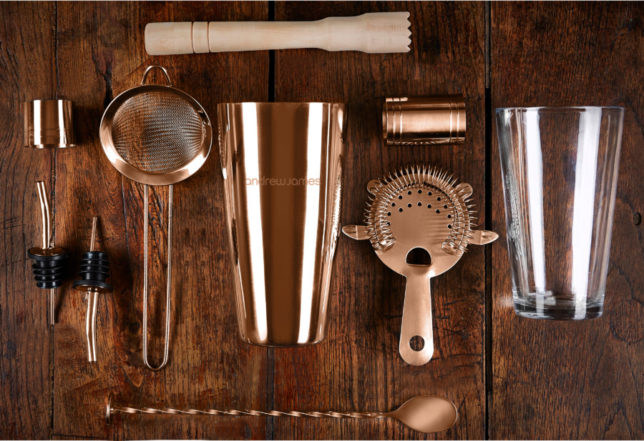 Wild and Wolf Gentlemen's Hardware Rocking Whisky Glasses
For the whisky lover in your life, we recommend these crafted glasses by Wild and Wolf Gentlemen's Hardware with an original and innovative stemless design allowing your single malt or blended whisky to rock without spillage thus allowing the spirit to breathe making the drinking experience all the more enjoyable.  The ingenious design also means the glass can still be held comfortably in the palm of the hand. £17.95 for a set of 2 glasses available from www.hurnandhurn.com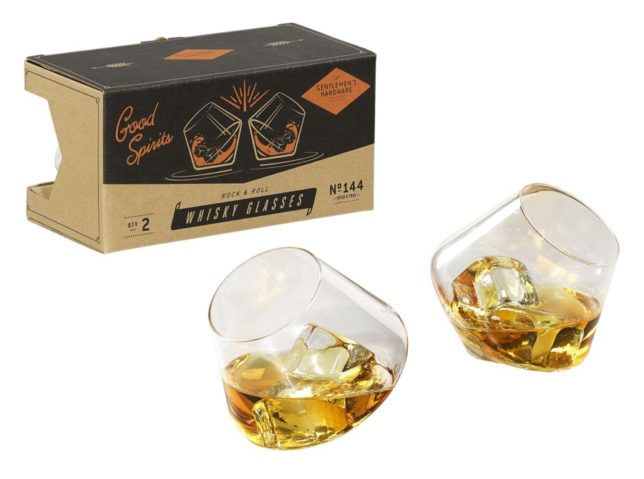 Wild and Wolf Gentlemen's Hardware Whisky Stones
This Gentlemen's Hardware Set of 8 Whisky Stones by Wild and Wolf is a stylish and practical accessory for the whisky connoisseur looking for a smart way to chill their tipple without diluting the drink. Made of granite and soapstone, these Wild and Wolf whisky stones are perfect for keeping drinks cool and would be a great present for a special man in your life or an ideal Father's Day gift. £10 for a set of 8 available from www.hurnandhurn.com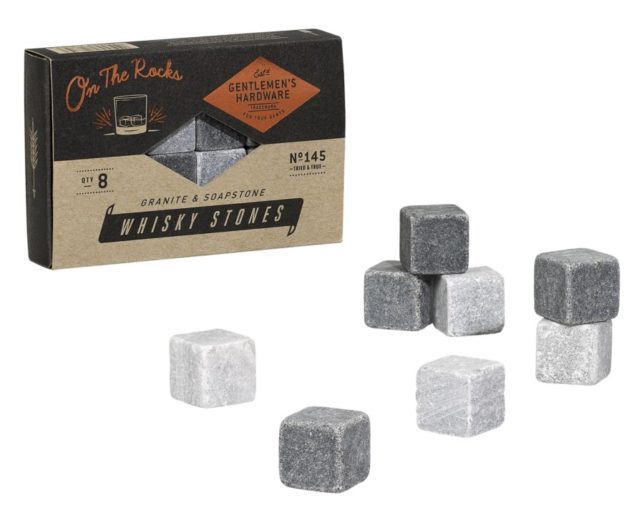 Duralex Picardie Tumblers
Often referred to as the 'original French tumbler', Picardie Tumblers by Duralex are still recognised as a design classic to this day even though created shortly after the second world war. The tumblers are revelled as iconic and designed for everyday use fitting perfectly in the hand with the curvature of the rim of the glass gently aiding the contents into one's mouth.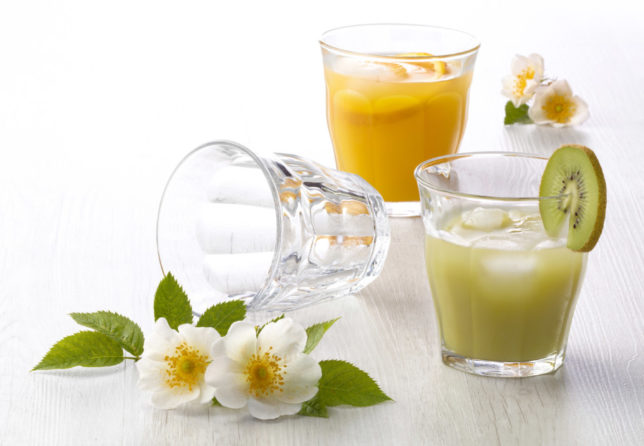 The tumblers are chip, shock and thermal shock resistant enabling both hot and cold beverages to be consumed from them. They are also dishwasher, microwave and freezer safe. It is the same tempered glass used to make windscreens, upon severe impact it would shatter into thousands of non-cutting pieces making it super safe. £8 for 6 glasses available from John Lewis stores and online at www.johnlewis.com
Gordon's Matcha May
Now you've got some great ideas to shift your home entertaining up a gear, you'll need something to serve your guests so how about this creative Gordon's Matcha May Cocktail created by pop-up Chinese restaurateur Lucky & Joy using Gordon's Gin.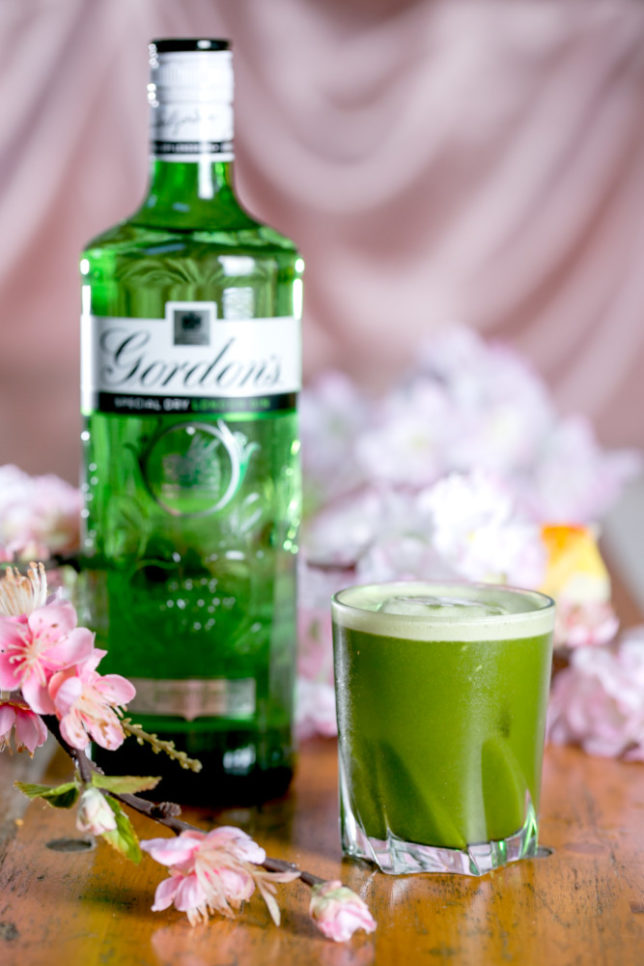 The Gordon's Matcha May serve excites the palate and delivers an invigorating pop of colour as an antidote to our infamous British weather. This delicate cocktail is crafted with a blend of matcha-infused Gordon's London Dry Gin and has elevating undertones of ginger and citrus.
In a cocktail shaker (such as the one above by Andrew James!),  shake together:
50 ml matcha infused Gordon's London Dry Gin
15 ml sake
15 ml yuzu juice
15 ml pickled ginger syrup
Serve in a hi-ball glass (or Picardie tumbler!) with a lump of ice and garnish with a grape.