Now is an important time to focus on how to reverse sun damage and look after the skin. NEOVA DNA Total Repair is a groundbreaking skin serum that combines three DNA-repairing enzymes to help decrease the visible signs of UV induced skin damage by 96% in just 12 weeks.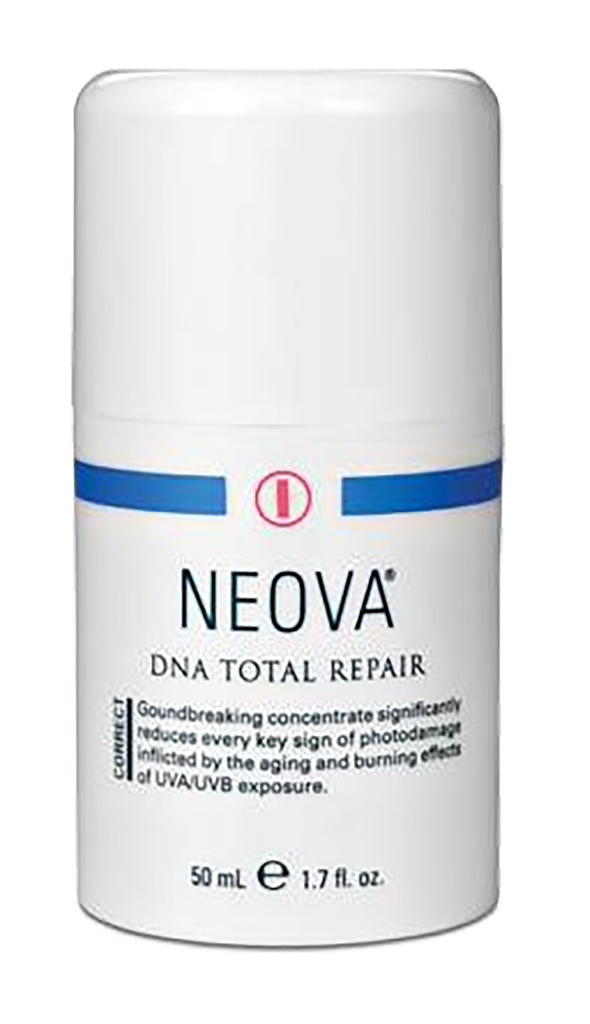 New to the UK, NEOVA DNA Total Repair incorporates a unique liposome delivery system, specifically engineered to transfer three DNA repair enzymes at a deeper level, further enhancing the repair of UV damaged skin, reducing fine lines, wrinkles and discoloration.
Medically acclaimed and recommended by over 2500 plastic surgeons and dermatologists in the US, DNA Total Repair helps to 'clean-up' the visible effects of photo-damage before they become permanent.
SLOAN! Magazine is always looking for innovative groundbreaking products which stand out from the crowd so we were delighted to try NEOVA DNA Total Repair for ourselves. Although we all make sure to wear a high SPF day cream to protect our skin from UVA/UVB damage, our initial reaction to this product was very positive after using it for 12 weeks. Overall skin did look visibly younger and rejuvenated and skin tone and smoothness also looked better. Whether this was due to the special DNA repair enzymes or just because the product is a very good serum is hard to say without clinical studies but we were certainly impressed with the results.
If you are happy to spend £79 on a skin serum then you will certainly get your money's worth with this product. For those of you whose budget can't stretch to this high quality product, check out our beauty reviews here for a more reasonably priced face serum, face oil or moisturiser.
NEOVA DNA Total Repair is available exclusively from Selfridges at £79 for 50ml or online at www.myneova.co.uk