Neville Hair and Beauty has always kept at the forefront of hair trends and styling innovations so it was no surprise to hear that their latest colouring technique for Autumn/Winter 2017 takes things to the next level with a fresh emphasis on the artistry and creativity of their talented colourists. Palm Painting™ is an innovative technique co-created by Neville Hair and Beauty to achieve free flowing and multi-dimensional hair colour.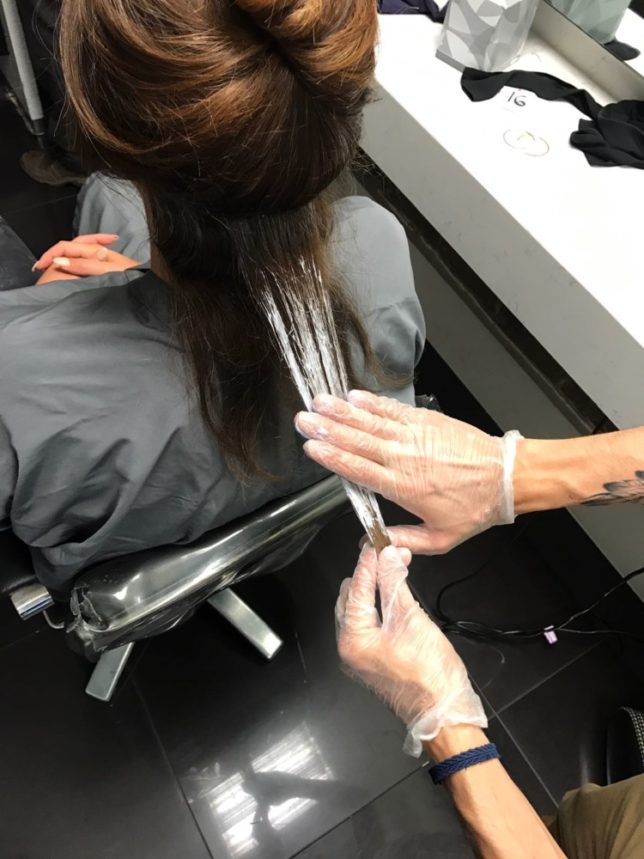 Ditching the brushes, foils and all the other accepted paraphernalia that comes with colouring, Palm Painting™ is achieved by using the hands and the colourist's creative eye for colour placement. The transformational technique reduces colour application time by at least 40 minutes and gives colourists a total hands-on approach to colour – literally. The traditonal full metal foil head has evolved into something utterly refreshing and contemporary.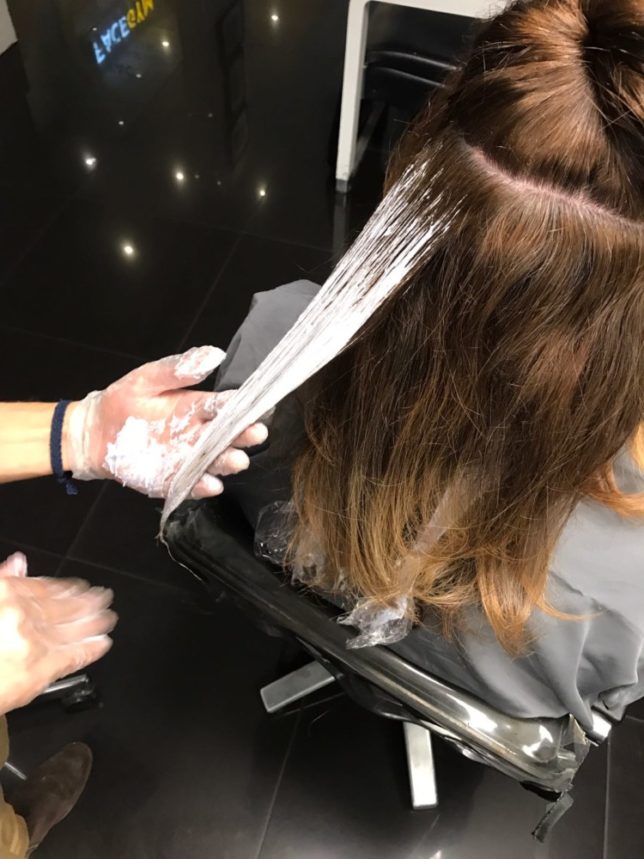 Shannon Lewis, Colour Director at Neville Hair and Beauty told us: "I love using this method, it means we get to look at our clients' hair as a whole, rather than decompartmentalizing. It is important to work in natural light, so we can see the client's shape of the head and the natural pigment of the hair colour. With foils you have a method, a pattern. Palm Painting™ breaks all these rules. It is not for every colourist."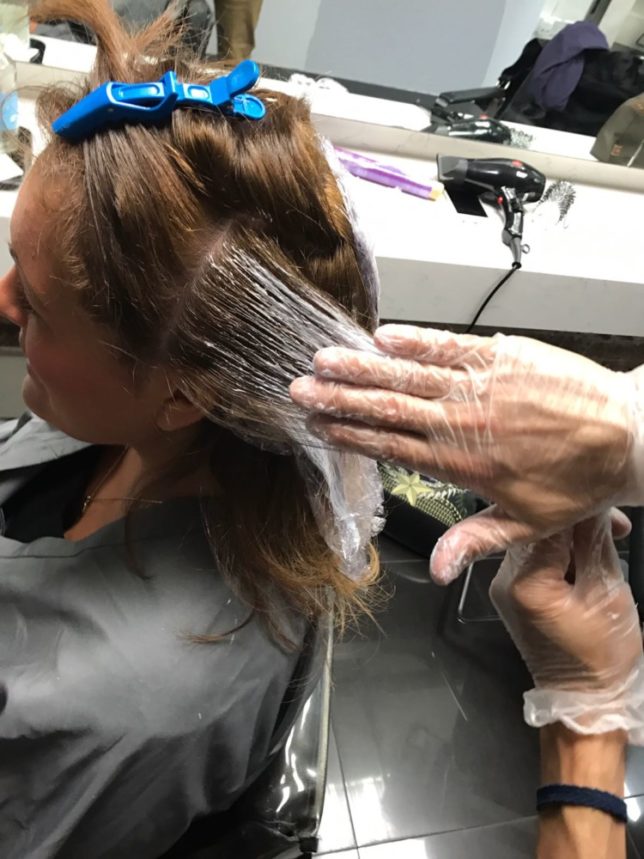 Shannon went on to say: "By picking out the lighter areas, we work on enhancing and lifting. Thus delivering a soft, uncontrived effect. Similarly, Palm Painting™ produces a gentle, more unaffected appearance, avoiding harsh, angular foil lines."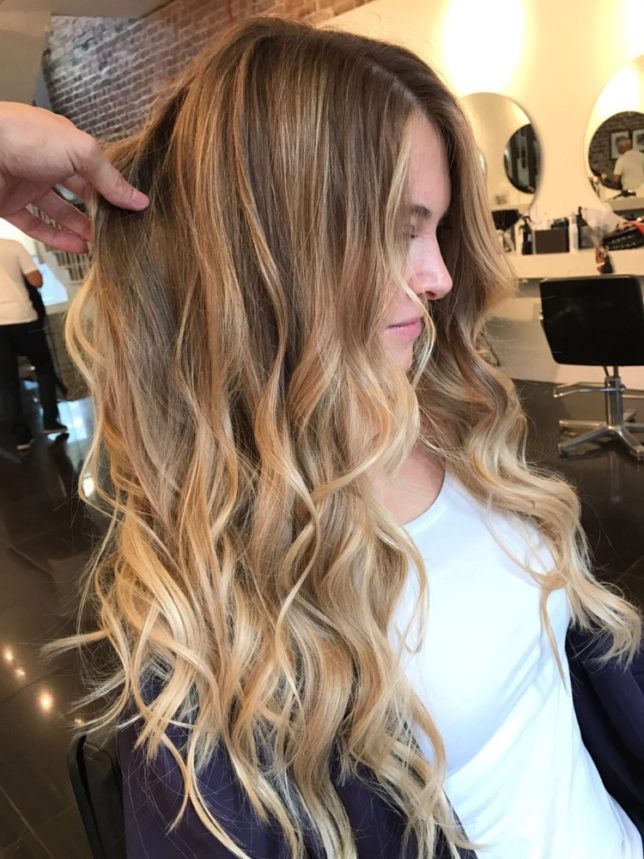 What this actually means is that more time can now be spent on creating your overall look rather than your colourist spending time preparing foils, back combing and fiddling around with a brush and palette. This innovative technique creates a free-flowing, effortless look by gradually teasing colour through the mid-lengths to the tips of the hair using the palm of the hand – hence the name Palm Painting™. Compared to finger painting, the palm is a larger surface area than the finger so the resulting colour is less bitty. It is also more free flowing and kinder on the eye as you can see below.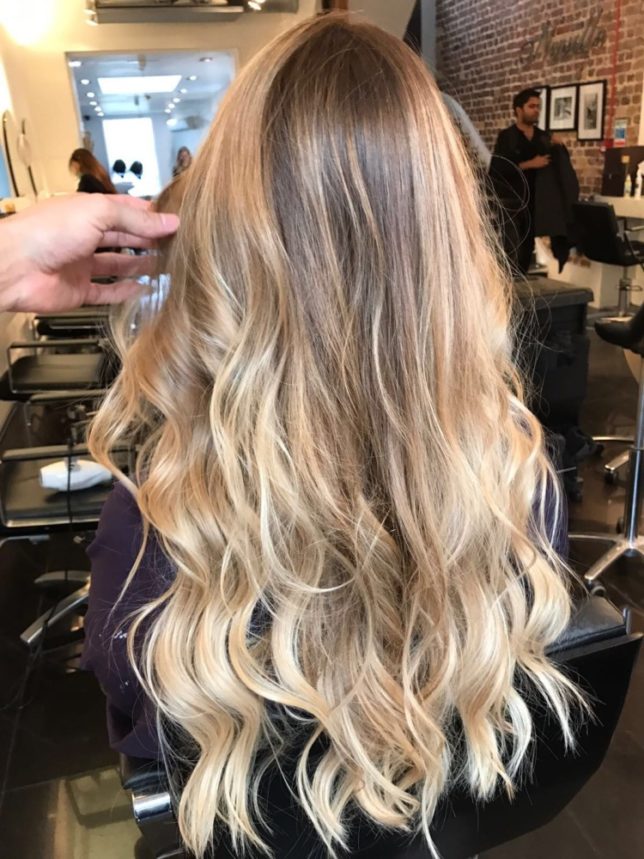 The SLOAN! Experience
Sloan Sheridan-Williams visited the Pont Street salon of Neville Hair and Beauty to experience their first class service and receive a fantastic new hair colour incorprating the SMARTBOND system. Here's what she had to say about the experience… 
"What I love about Neville Hair & Beauty is that the professionalism and experience really shines through. After having over processed my hair for quite a few months before meeting Shannon, she was able to colour correct and recommend a way forward to shiny, happier, healthier hair. I think you can tell a lot about someone depending on how passionate they are about their field and Shannon is extremely passionate about her subject to the point that she was also doing a media interview for Healthy magazine the same day and was really excited to share the upcoming Christmas ideas and trends with her audience through this medium. Passion is so important because when you live your passion it really shines through in your work. I was very pleased with my hair colour, I would definitely recommend a trip if you want a change or your hair is in need of some TLC. The salon is conveniently located with friendly staff,  chatting away making any processing time go by quicker than you can say SMARTBOND!"
Did you know that nearly two thirds of those who colour or lighten their hair say that chemical damage as a key concern. In response to this, L'Oréal's Research & Innovation Department, with input from their long-term partnerships with top hairdressers, used their 100 years of scientific expertise and long-standing knowledge in high-performance hair care to create SMARTBOND.
SMARTBOND is L'Oréal Professionnel's new generation bond strengthening system that has been specifically formulated to work in synergy with pre-lightener and colour salon products. It protect the bonds deep within the hair & strengthen them during colouring & lightening processes resulting in hair that is stronger, feels touchably softer, and looks shinier. The hair shaft itself is softened and hydrated which minimises frizz.
I was told by my colourist that SMARTBOND is a two-step process which allows the colour technician to protect the client's hair & prevent damage during a technical service. Get ready for the science bit… apologies to Jennifer Aniston!
The first stage of the process involved the use of SMARTBOND Step 1 which contains maleic acid. This works "smartly" during the chemical colouring process by limiting the resulting oxidative stress and preserving the strong bonds, capturing the ions and allowing the reconstruction of the weak bonds. The result was shinier healthy hair that actually looked visibly younger and fresher – even to my untrained eye!
The second stage of the process involved the use of SMARTBOND Step 2 which was applied to my hair as a pre-shampoo once the colour dye was removed. It also contains maleic acid which continues to capture the ions to allow the weaker bonds to reform thus strengthen the hair. It also contains a blend of ceramides & polymers which provide extra condition & shine to the hair.
Neville Hair and Beauty
5 Pont St, Belgravia, London SW1X 9EJ
020 7235 3654
nevillehairandbeauty.net
@nevillesalon