To launch the new Alfa MiTo in the UK, Alfa Romeo pushed the performance of its stylish three door supermini to the limit with a driving challenge with a twist.  Alfa Romeo put the stylish three door supermini, which features a new look and more technology, to the test in a unique video to show how the new Alfa MiTo's urban style and strong personality puts fun back into drivers' hands.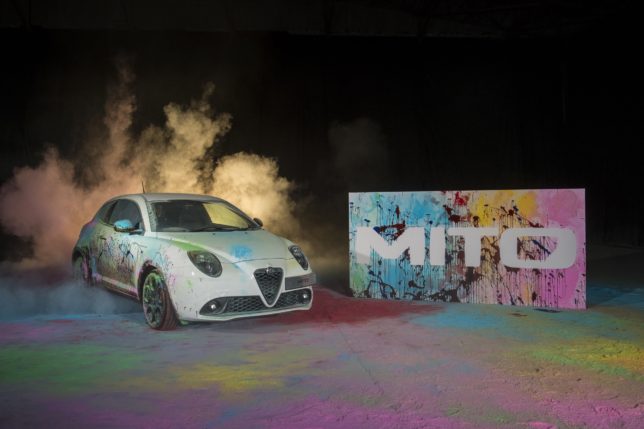 To capture the new Alfa MiTo's dynamic spirit and driving capabilities when it comes to performance and agility, the Italian manufacturer placed the spirited supermini in the hands of a masked pro-driver to tackle a warehouse course of colourful powder and paint, and ultimately create an Alfa MiTo work of art.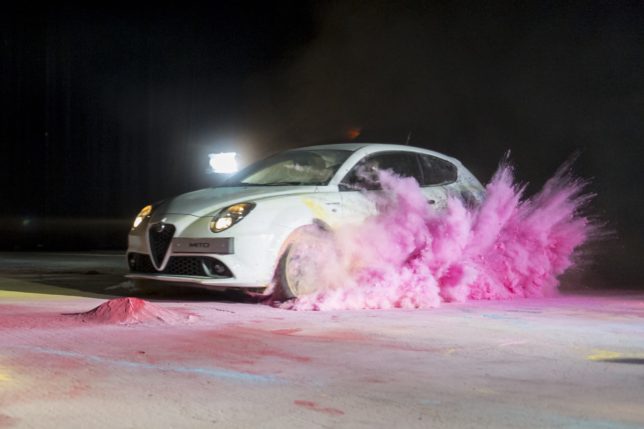 In an industry first, the video was captured using the new dual camera feature on the water resistant new iPhone 7 Plus and compatible accessories. The new Alfa MiTo is equipped with Alfa Romeo's unique D.N.A system, a driving mode selector which adapts the vehicle's performance to suit the driver's style and road conditions.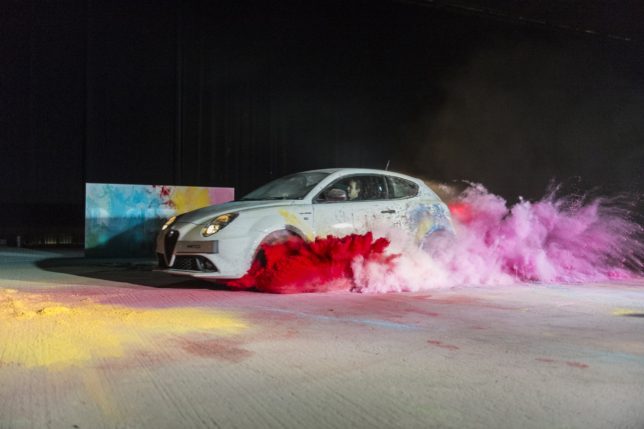 Starting in Dynamic mode, the new Alfa MiTo blasted through the powder circuit with ease, showing off its sporty performance and stylish new look. Once the All-Weather mode was selected, the slippery paint also proved no challenge to the new Alfa MiTo thanks to the mode's improved control and handling in adverse weather conditions. The paint stage also put the iPhone 7's new water resistant handset to the test.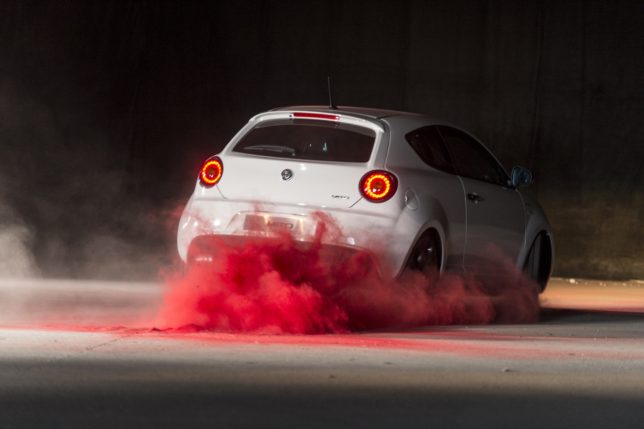 To see the finished piece of MiTo Work of Art, the video can be viewed at:
Or watch the making of, view the video here:
Damien Dally, Alfa Romeo UK Country Manager said, "This demonstration of the new Alfa MiTo's agility and performance shows the quality of the technology at play in our cars and highlights how the stylish, dynamic new Alfa MiTo can be ready for anything at the flick of a switch."
The new Alfa MiTo has a stand-out style with a new sports grille, new alloy wheel designs and new badging emulating the style of the highly anticipated Alfa Romeo Giulia. The new range consists of four trim levels (MiTo, Super, Speciale and the range-topping Veloce) with interior updates including enhanced detailing, new upholsteries and improved technologies.
The range becomes even more tempting with the introduction of an updated 1.3-litre JTDM-2 diesel with increased output of 95hp and lower emissions of just 89g/km.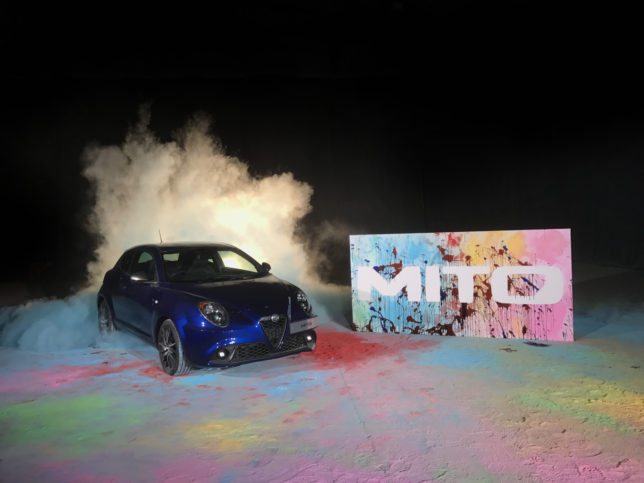 The new Alfa MiTo is available to order now from Alfa Romeo showrooms, priced from £12,960 OTR. For more information on the full Alfa Romeo range or to book a test drive, visit alfaromeo.co.uk.