Harbour Clubs, one of London's finest health and fitness club groups, is opening a brand-new space on Cromwell Road, Kensington following a £5.5m transformation.  The club, which closed as a David Lloyd Club on 31st December 2016 reopens today (Thursday 1st June) to become London's third Harbour Club. The state of the art club joins Chelsea and Notting Hill in the exclusive Harbour Club collection which has been central to London lifestyles since 1993.
The new club is situated over five floors at Point West, with seven group training areas including group fitness studios and a dedicated HIIT training area for Harbour Club's SYNRGY training sessions. Alongside fitness favourites such as swimming coaching and Taekwondo, the club also features the latest innovation in group and family fitness, a PRAMA interactive fitness studio – the first of its kind in London.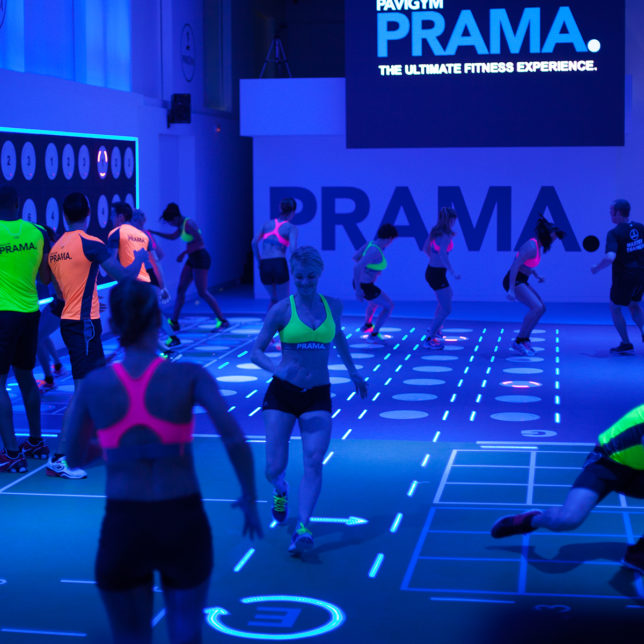 Sinead Johnson, Group Family Manager for Harbour Clubs explains, 'In the PRAMA studio we are focusing on something unique; there are no treadmills, no rowers, no exercise bikes. PRAMA combines great instructors, lights and music with workouts designed for all levels of fitness. There's a combination of interactive screens and pressure sensitive flooring and lighting, tracking your heart rate and guiding your movements to put the play back into training. At Harbour Club we've designed PRAMA programmes for everyone to enjoy, from energetic five year olds to our sassy senior members.'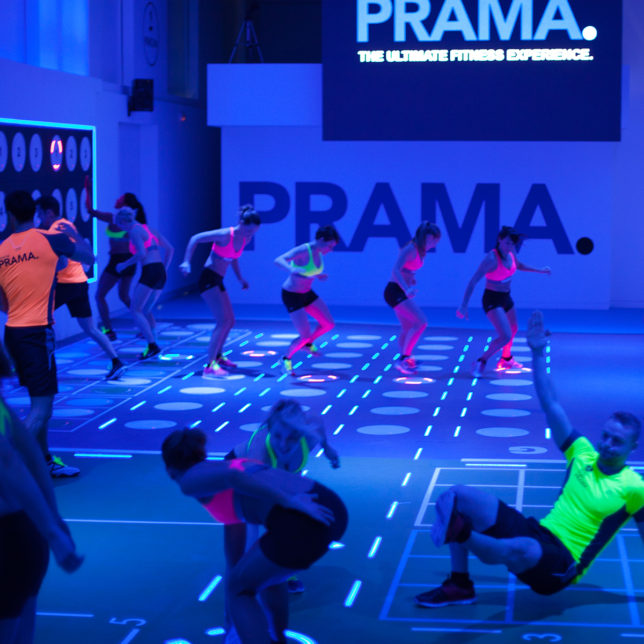 As well as PRAMA, Kensington Harbour Club is offering Blaze – a unique style of training in a boutique style studio that uses Woodway Treadmills, strength, martial arts and boxing equipment.
The Harbour Club Kensington will house the following facilities:
State of the art gym space with dedicated zones for strength, cardiovascular, activity, stretch and sports performance
Functional Training area with SYNRGY360,the ultimate jungle gym – Monkey bars, rope pulls, TRX® suspension and a host of playground apparatus for group and solo training
Blaze studio
PRAMA studio

Group cycling studio
Mind and body studio
Boditrax: high tech health and fitness assessment
Personal training with dedicated personal training pods for those who want privacy whilst exercising
A dedicated Reformer Pilates studio
An indoor pool and a dedicated kids splash pool
Spa facilities with a spa bath, two saunas, a steam room and relaxation beds.
As well as studios and training areas, there is a restaurant and a business lounge for members, meaning Kensington Harbour Club is not only a place to train, but to work, relax and meet with friends. Family is at the heart of the club with a crèche for the littlest members, activities just for kids and classes and areas that families can enjoy together.
General Manager Rob Sambles said, 'We are absolutely delighted for Kensington to be joining Chelsea and Notting Hill in this prestigious group of West London clubs – the UK's most exclusive collection of health and fitness spaces. We believe that our members will be blown away by the state of art equipment and superb facilities at the brand-new Harbour Club Kensington, and cannot wait for families to begin experiencing first-hand what it has to offer.'
For further information please visit www.harbourclub.com/Kensington