Newtons Furniture are proud to be working alongside UK charity Mind. For a whole year starting from June 2017, with every sale of Newtons' popular Rococo French White Bed a fantastic 10% will be donated to Mind. This generous donation goes towards helping advise and support to anyone experiencing a mental health problem.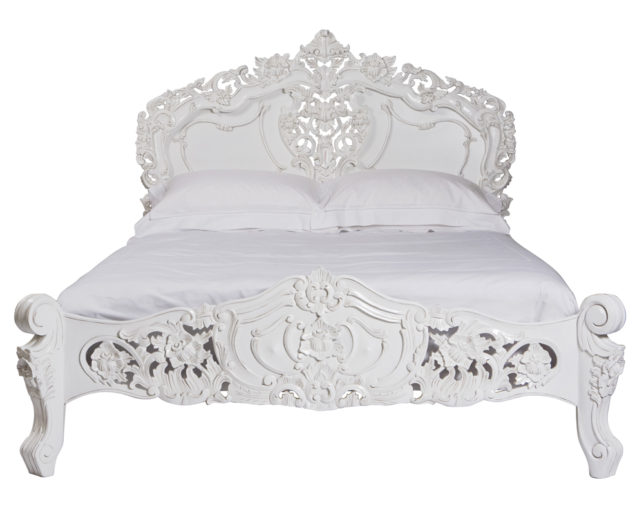 Having experienced the impact of Autism and mental health within her own family, Newtons founder Rachel Edmonds found herself sharing very similar experiences with her customers. A recent sale of a bedroom furniture to a mother whose daughter sadly suffers from anxiety inspired Rachel to write her blog post 'My Socially Awkward Life', to raise awareness and share her journey with the public.
The post received an overwhelming response and Rachel could see a recurring theme; the lack of support and information around mental health issues. This inspired her to raise funds to help.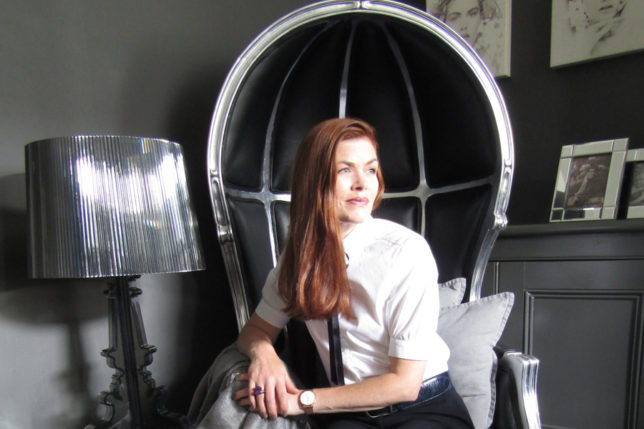 Mind's vision is to ensure that everyone experiencing a mental health problem gets both guidance and respect. Their aim is to empower anyone experiencing these kind of challenges, while also campaigning to improve services, raise awareness and promote understanding.
The advice and help from Mind charity and the excellent resources on their website has helped Rachel and her family incredibly. "We are so pleased to be able to give something back to this wonderful charity," Rachel commented. "Every year, one in four of us will experience a mental health problem, and it's a cause which is incredibly close to my heart. Mind is a fantastic charity which offers advice and support to thousands of people and we are delighted to be able to help in any way we can."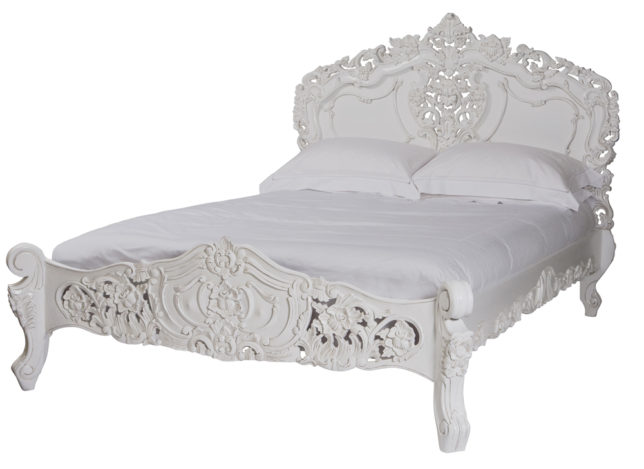 Karen Bolton, Senior Community Fundraising Manager for Mind says "We'd like to say a huge thank you to Newtons Furniture for choosing to donate a percentage of their bed sales to Mind. Every penny raised will fund Mind's vital work including the Mind Infoline, our advice services and the campaigning Mind does to secure a better deal for the one in four of us who experience a mental health problem every year".
With 10% of every sale going to Mind, the visually stunning and intricately carved Rococo French White Bed has been designed to be an irresistible 'focal' point within your bedroom. With its intense sweeping curves and sculpted decorations reminiscent of the exquisite interiors of the court of Louis XV, the Rococo Bed offers both supreme elegance and bold design.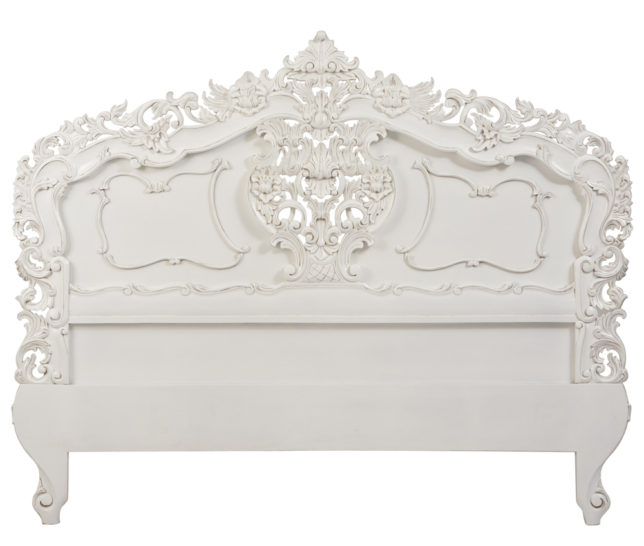 Meticulously hand carved from Mahogany and of traditional construction the French White Rococo Bed is hand painted in a soft chalky white which is then gently rubbed back on the high points to reveal the glorious mahogany below before an antique glaze is applied to gently accent the carved detail and protect the finish. The Rococo French Bed features a solid hardwood slatted base and supporting central stretcher. Slats allow air to freely pass beneath your mattress and keep it fresher for longer.
The Rococo French White Bed starts from £499.00 for a Single up to £629 for a Super King and is available from newtonsfurniture.co.uk