Nextbase, the UK's top-selling and multi award-winning Dash Cam manufacturer, has launched its latest revolutionary product. The 412GW, at just £129, is the highest image quality Dash Cam ever produced by Nextbase.
Capable of capturing footage in unprecedented QUAD 1440p HD, four times that of standard 720p HD, which delivers stunning image quality at 30 frames per second, the 412GW is perfect for providing crucial evidence in the event of an accident. Six-Element Sharp Lenses, made up of six layers of glass, support the Dash Cam's unrivalled picture quality, while a 140° viewing angle ensures the camera captures the entire road ahead.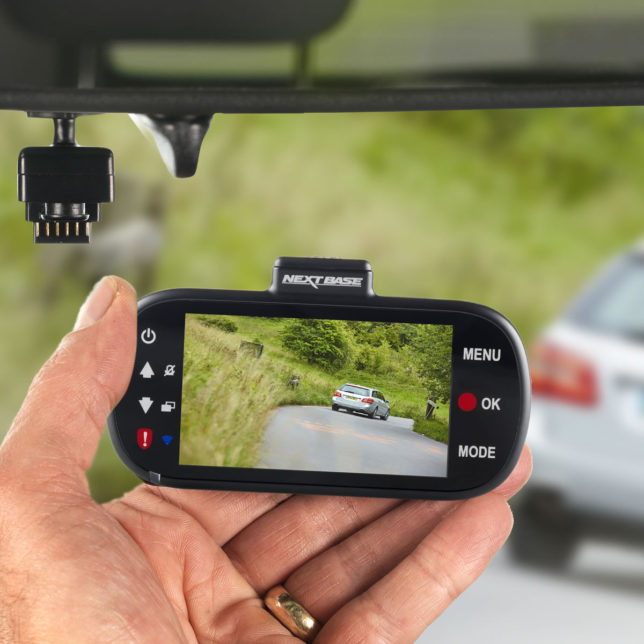 The 412GW also includes in-built Wi-Fi, which allows motorists to instantly upload footage to their social media channels, insurer or even the police via the Nextbase app. After using the Wi-Fi to connect to an iOS or Android device, the Nextbase app becomes a personal mobile store for footage, whether users are involved in or witness an accident, or even just catch something of interest on the road.
These cutting-edge features complement the great quality elements that can be expected from the Nextbase Dash Cam range, including a Click & Go Powered Magnetic mount for easy installation and simple-to-use 3.0" LED display.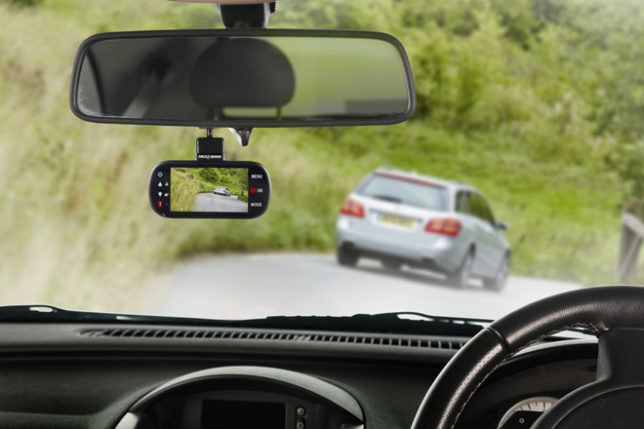 Nextbase 412GW Specifications
140 degree wide angle view with QUAD 1440p High Definition recording at 30 fps
High frame rate option of 60fps recording at FULL 1080p HD
Inbuilt Wi-Fi to share your footage directly with your mobile via the Nextbase Cam Viewer app
Ultra clear 3.0" LED display for ease of playback and menu selection
Improved night vision for clear footage in poor lighting conditions
Exclusive Powered Magnetic Click & Go mount for easy installation in the vehicle
Instant evidence to support insurance claims to help prove an incident was not your fault
Super slim line design – Dimensions 10.9 x 5 x 1.8 cm (W x H x D) (37mm incl. lens)
Six-Element Sharp Lenses made with 6 layers of glass to provide stunning clear images
GPS receiver and G sensor to record location and force data
Inbuilt battery with up to 30 minute backup in the event of an accident
Easy to install with 4m 12v power cable and Click & Go powered window mount included
SOS data protection prevents the impact/ event recording from being deleted
Supports SDHC and SDXC Micro SD cards up to 32GB (class 10 recommended)
Richard Browning, director at Nextbase, commented: "The 412GW ushers in a new era of Dash Cam in the UK. Footage quality is of vital importance in the event of an insurance claim and the 412GW's QUAD 1440p HD recording provides crystal clear images that simply can't be matched. This, along with a great range of additional features, means the 412GW is set to be our most popular Dash Cam ever – beating sales of its multi award-winning predecessor, the 402G."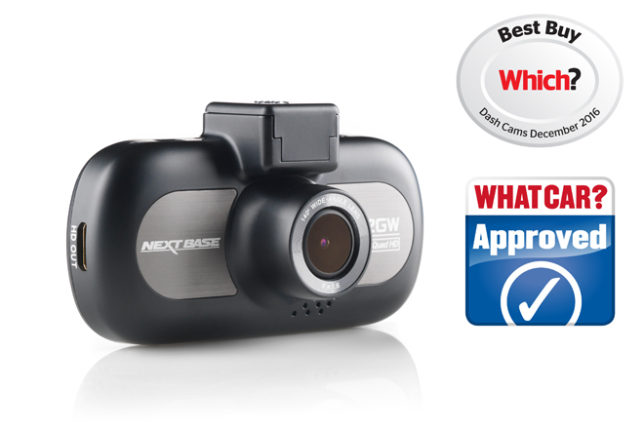 Increasingly, motorists are using footage to prove that they weren't at fault during accidents. Insurers are also recognising the benefits, with 29 of the UK's major insurers now accepting in-car camera footage as part of an insurance claim.
Furthermore, there are immediate financial benefits for motorists using a Dash Cam. Nextbase recently announced an exclusive partnership with insurance broker Sure Thing! to offer a 20% discount on car insurance policies to all owners of a Nextbase Dash Cam. This large discount means that a Dash Cam can often pay for itself.
Browning, concludes: "Dash Cams were the fastest growing area of consumer electronics in 2015, with sales increasing 395% – and it's not difficult to see why. A Dash Cam can provide undeniable evidence that you were not at fault in an accident situation, allowing responsible drivers to protect their no-claims discount."
The Nextbase 412GW is available at £129 from selected UK Halfords stores or online at www.halfords.com. Halfords also offers a WeFit service, where they can fit your Dash Cam for you.