Kitchen appliance brand Ninja has introduced the next generation of blenders with a brand-new vacuum blending range, featuring FreshVac Technology, launched just in time for Christmas.
We love the new Ninja SmartScreen Food Processor with FreshVac Technology which packs a punch with three fabulous appliances into one making this a space-saving kitchen system that you won't be able to live without.
The Ninja SmartScreen Food Processor includes a complete food processor, multi-serve jug blender and NutriNinja personal blender. This sleek and stylish appliance boasts LED touchscreen controls which are incredibly easy to use.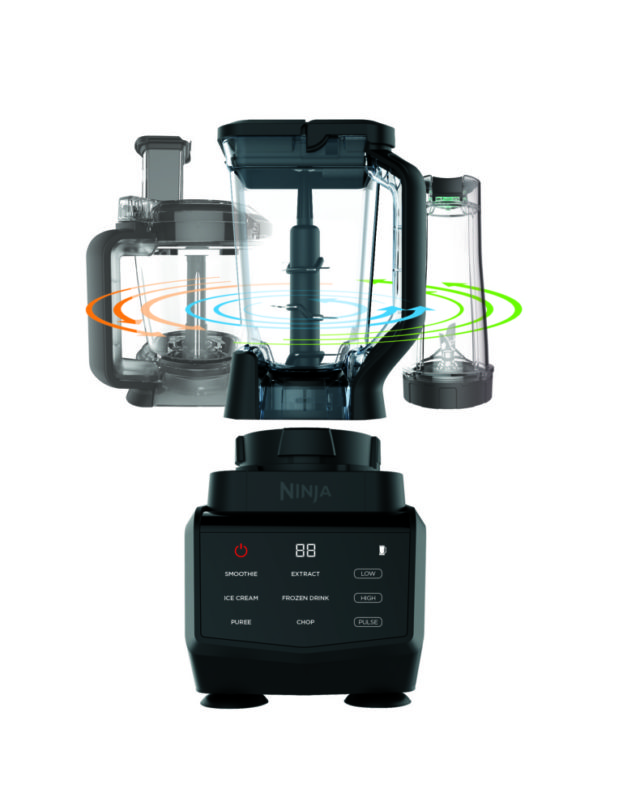 With the benefits of the innovative FreshVac Technology, the FreshVac Pump removes excess air from the blending pitcher or NutriNinja single-serve cup, before blending ingredients with a single touch using Ninja's pre-set Auto-iQ programmes.
The great thing about this vacuum blending technology is how it works to improve the texture and flavour of your smoothies. The FreshVac system pumps oxygen out and locks vitamins in, creating smoothies which stay fresher for longer, with a smooth texture and less separation than traditional blending.
This means you can save time during your busy morning by making your smoothies in the Nutri Ninja the night before without the discolouration and separation which begins to happen as soon as you start to blend fruits and vegetables in the traditional way.
Vacuum blending removes excess oxygen before the ingredients are blended, which slows down the oxidisation process, preserves nutrients and prevents air bubbles from being whipped into your smoothie or post-workout health shake resulting in a visibly brighter drink which stays fresher for longer, with a rich taste, smooth
texture, less foam and less separation.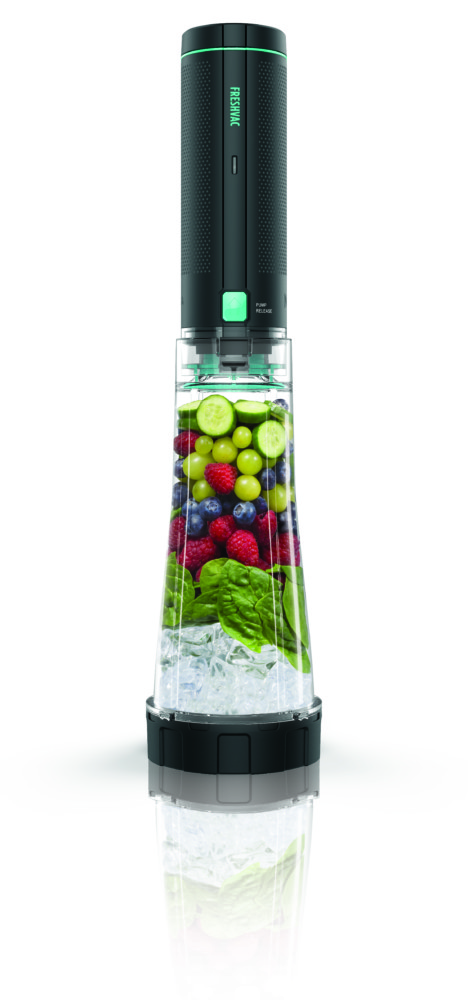 With the Personal Blender of the 3-in-1 system, you can vacuum blend straight into a single-serve NutriNinja cup with Sip n' Seal lid to take your smoothie on-the-go making it ideal for those busy mornings or fatigued post-workout moments.
The multi-serve Jug Blender offers a large capacity jug for batch blending things like sauces, purees, desserts, cocktails and even baby food. It's ideal for busy parents feeding the whole family, home cooks making impressive recipes to entertain friends, or for fitness fanatics making healthy smoothies for you and your workout buddies to take on-the-go.
With the practical Food Processer, one of our favourite features is the Auto-iQ Technology in food processing mode which helps you make everything from pizza doughs to pancake batters, fishcakes to meatballs, chopped salads to pasta sauces, desserts to nut butter. Ninja's Auto-iQ Technology removes the guesswork when deciding which setting to use – simply choose a pre-set programme and Auto-iQ's unique pulse, pause and blend patterns do the hard work for you. This means that the Ninja SmartScreen Food Processor is not just great for confident cooks but also will be an invaluable tool for kitchen novices and everyone in between.
The Ninja SmartScreen Food Processor with FreshVac Technology CT670UKV is £229.99 available direct from www.ninjakitchen.eu