When Rainer Becker opened Oblix at The Shard, the restaurant on Level 32 of the iconic London landmark joined a host of other big name chef dining destinations to locate themselves in the emerging foodie haven of Bankside. Having reviewed the Bottomless Brunch at OXBO Bankside it was time to take things up a level (32 in fact) as I ascended in the mirrored elevator up to the Oblix lounge at the top of Europe's tallest building.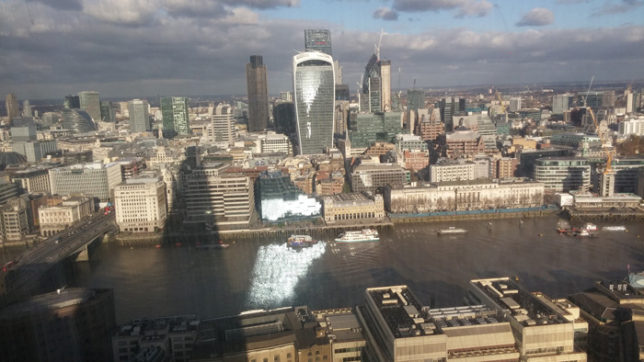 The lounge is the scene for Oblix's new brunch menu – a sophisticated theatre of wall-to-wall glass offering breathtaking views across the City and the place to go for refined brunch classics with a luxurious twist. There has been a culinary explosion of indulgent brunches across the Capital from Chelsea in the west to Oblix in the east. London locals and visitors alike have jumped on the trendy brunch wagon as this culinary halfway house continues to establish itself as one of the best ways to spend the weekend.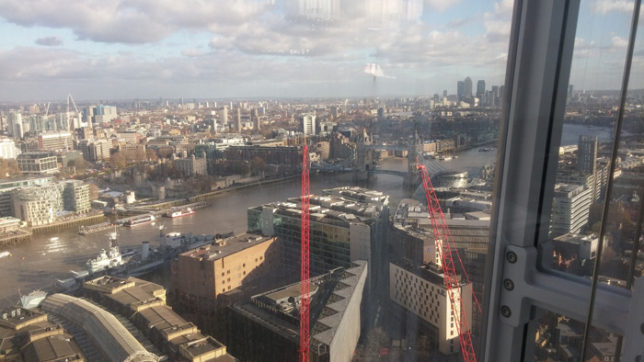 As a welcome antidote to the cheap boozy brunches at lesser establishments, Oblix's new offering truly stands out thanks to its winning combination of sophisticated surroundings, exquisite cuisine and impeccable service from a highly trained team. The strictly observed smart dress code and £55 price tag ensure a certain level of sophistication is maintained… Oblix prefer to use the adjective limitless and opposed to bottomless when it comes to describing this refined version of our favourite weekend dining experience in London. Call me crazy but I've never really been a fan of bubbly, much preferring to pair my food with non-alcoholic options, so I was delighted to try the Sparkling Blue Cola… without a hint of Blue Curacao in sight, this visually arresting electric blue drink was the perfect pairing for the breathtaking views of the River Thames, Tower Bridge and the City below.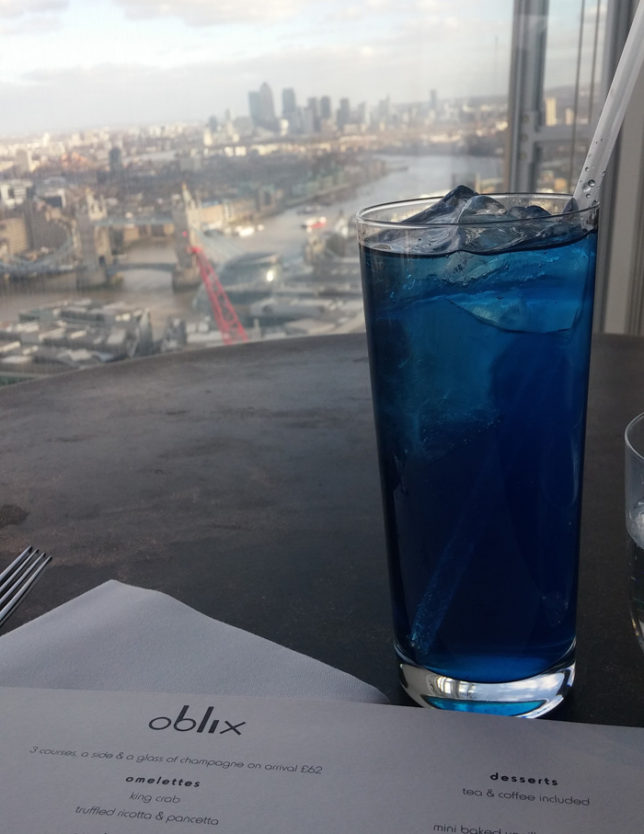 Taking inspiration from the breadth of high quality ingredients from Oblix's open kitchen, Executive Chef Marcus Eaves has created a brunch menu offering an array of deli counter favourites alongside at-table service. For starters, guests choose from exquisitely presented dishes served at the deli counter, from tempting charcuterie to inventive salads that are anything but ordinary. Here are just a few of the dishes that caught our eye… from salmon gravlax and truffled devilled eggs…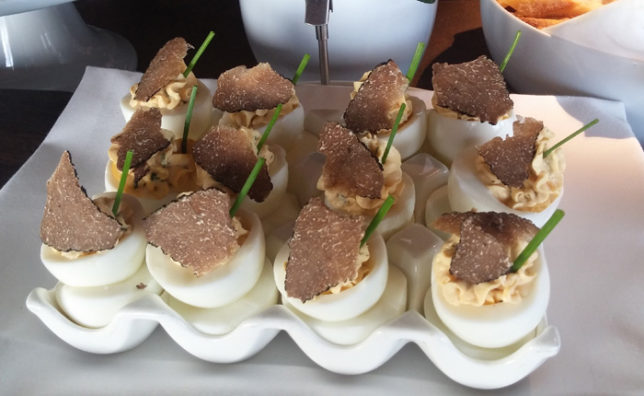 … to Oblix's renowned house sausage roll and Cornish Mackerel & pickled red onion displayed with its own mini iceberg…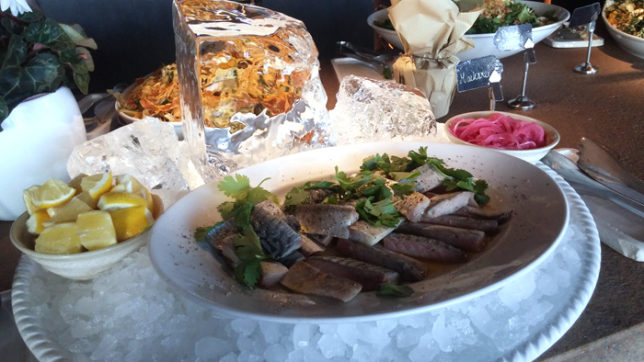 … and lots more besides all presented exquisitely just like this display of crispy Sardinian flatbread almost too good to touch… but I couldn't help myself!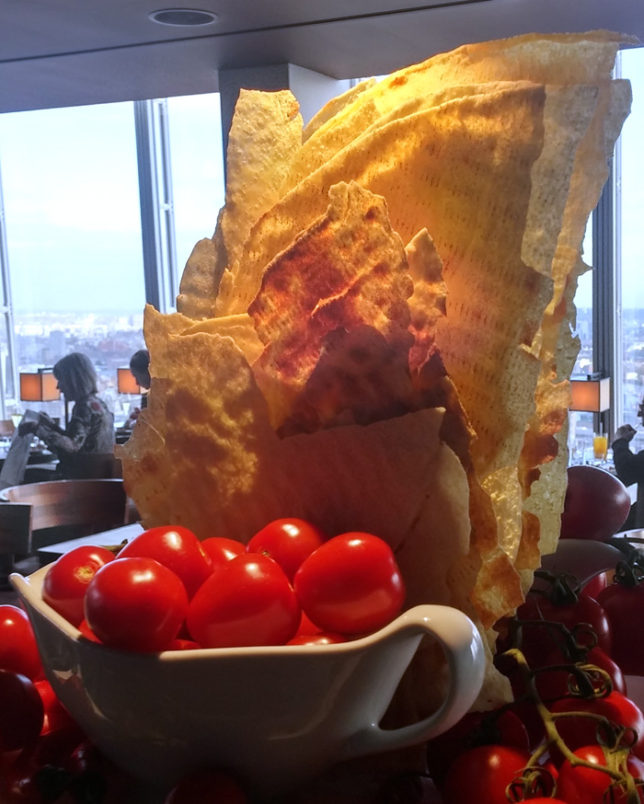 Following an engaging chat with the assistant lounge manager, Elise Egidi, about my recent José Gordón dinner and my love of steak, as a special treat she sent over this mouthwatering dish of seared beef served with sweet corn, girolle mushrooms and black truffle.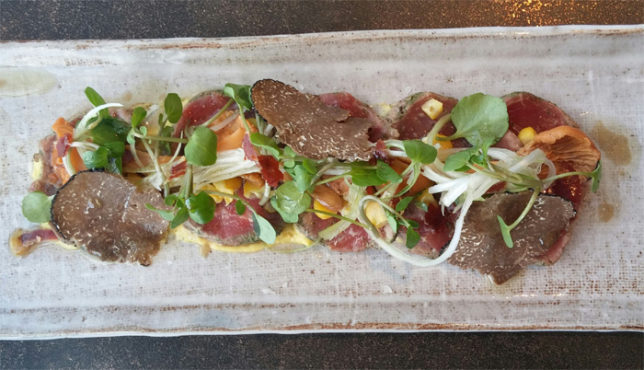 Don't tell José but this dish certainly ticked my boxes when it comes to steak good enough to serve blue. Come in for a closer look…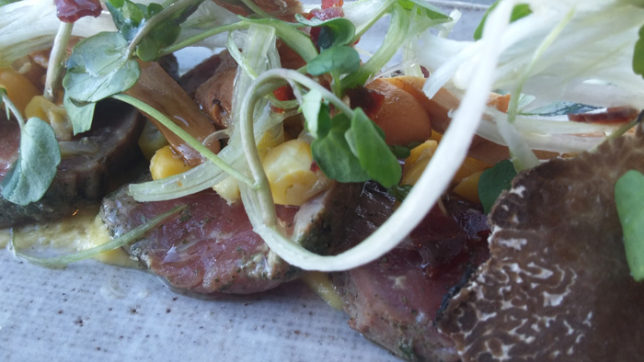 For those seeking the comforting delights of brunch classics, the main course offers an impressive selection of familar options with an Oblix twist with the likes of the Eggs Royale with smoked salmon served on an English muffin… and topped with caviar for a decadent twist on an old favourite.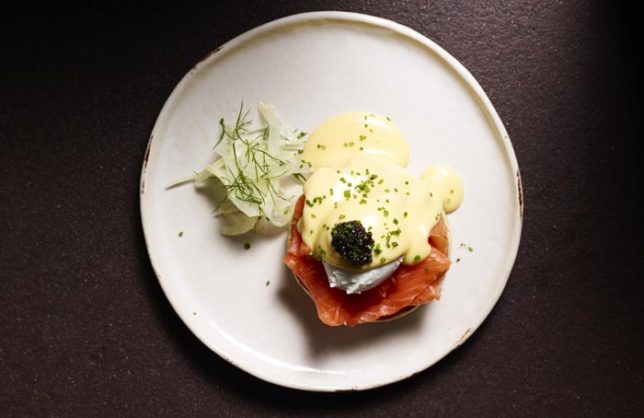 Adding to the gastronomic temptation is a choice of side dishes including richly flavoured truffled mac & cheese which comes highly recommended. For my main I went for the relatively new dish of King Crab Omelette served with a generous filling of picked crabmeat together with a delightful savoury sauce made from the crab cooking liquor which adds another punch of rich seafood flavour to an already tasty dish.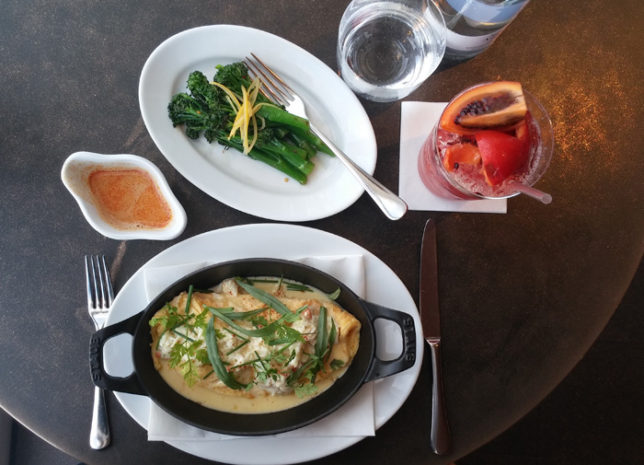 The pale yellow sauce served with the omelette is an inspired addition which keeps the dish moist to the very last mouthful. This is the best omelette I have had in a very long time! Come in for a closer look at the deliciousness of this dish perfect with a side of tenderstem broccoli…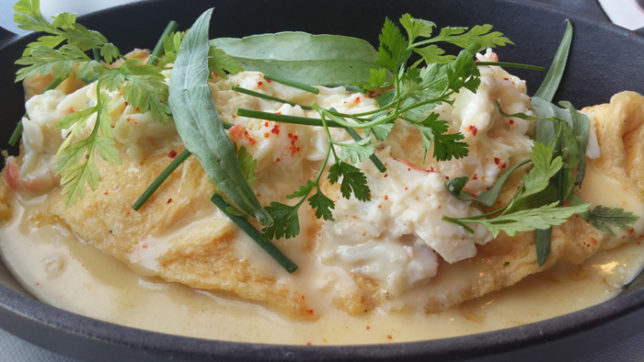 Time for another alcohol-free drink and this time I entered Virgin Territory (that's not artistic license but taken directly from this section of the drinks menu!). I choose the Bitter Hitter – a tropical taste bud tingler made from fresh tamarillo juice (think passion fruit but so much nicer), orange juice, lemon juice and almond syrup. If like me you like your drinks sharp and tangy, try this delicious concoction made with cranberry juice instead of orange… very festive and exploding with fruity flavour.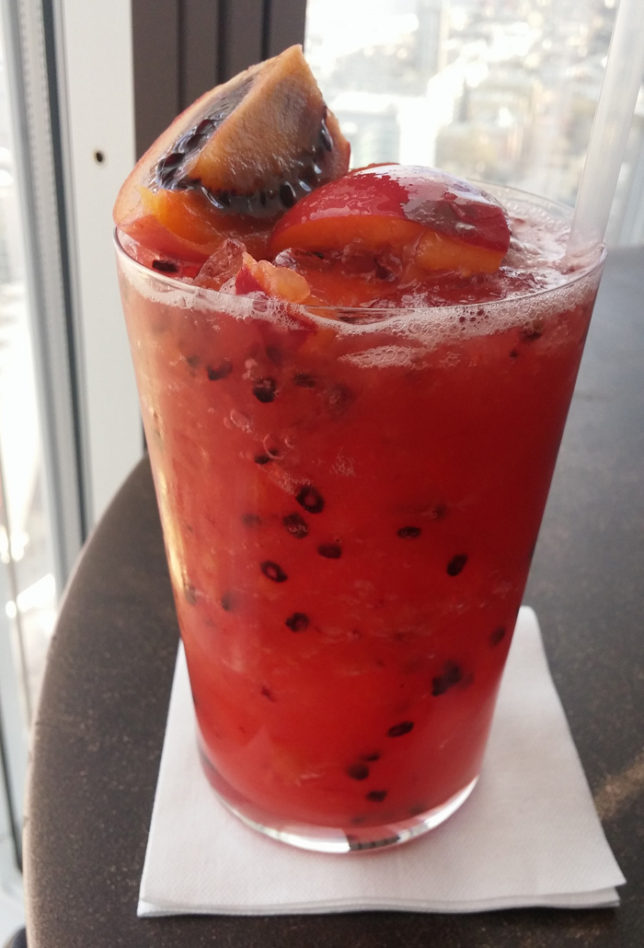 Dessert at Oblix's brunch is the final flourish that is not to be missed so save some room if you have a sweet tooth. From the many delights at the dessert counter, I chose crunchy meringue, chantilly cream with fruit compote, passion fruit choux, frangipane tart, chocolate tart, mini chocolate slice and pumpkin sponge cake. My sweet tooth was more than satisfied!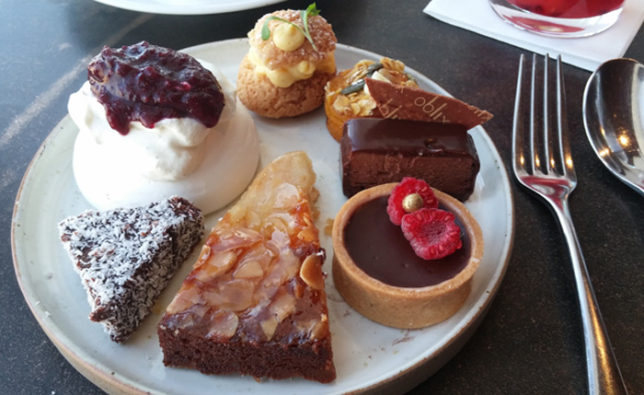 Not forgetting Oblix's decadent flourless chocolate cake coated in coconut – it looks inconspicuous on the counter but you must try it. Just check out the dense chocolatey texture of this little piece of dessert heaven…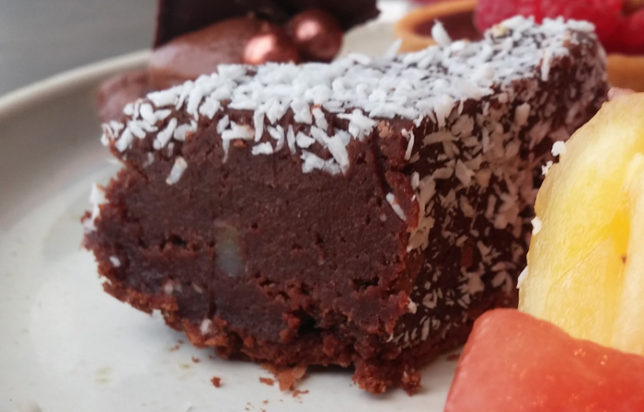 If you don't have a sweet tooth but love ending a meal with a cheeseboard, your cheesy needs are certainly catered for by the team at Oblix. Check out the delicious cheeses and accompaniments on offer at the Deli Counter…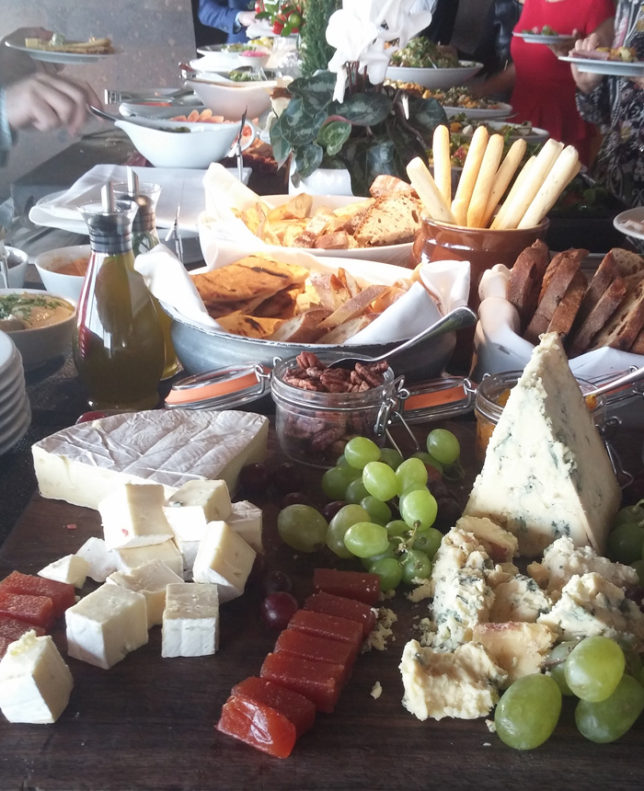 Oblix's elegant brunch caters to all cravings with its carefully curated dining experience enhanced by live acoustic jazz sessions between 1pm and 3pm. The brunch consists of three courses for £55 with limitless starters, one main course with side and save room for the limitless desserts! The Oblix Weekend Brunch with unlimited red or white wine is priced at £65 per person or with unlimited Chandon for £75 per person and is available every Saturday and Sunday from 12pm until 2.30pm. Booking in advance recommended.
Oblix
Level 32, The Shard, 31 St. Thomas Street, London SE1 9RY
020 7268 6700
www.oblixrestaurant.com
@OblixRestaurant