Hilda Impey of Wilson Associates is a highly experienced designer specializing in Furniture, Furnishings & Equipment. Here are her observations gathered on her recent trip to the Salone del Mobile in Milan last April.
This year the Salone del Mobile fair in Milan took on the presence of a design festival rather than a trade show. The city welcomed all kinds of guests to experience many satellite events around design. A highlight for me was an installation by Eileen Fisher (eileenfisherdesignwork.com) called WASTE NO MORE!, made from old scraps of apparel. Fisher's innovative thinking in response to waste and recycling has resulted in an interesting business model where her clients can return their old Eileen garments in exchange for a token payment. Fischer then repurposes these garments in her mill in New York.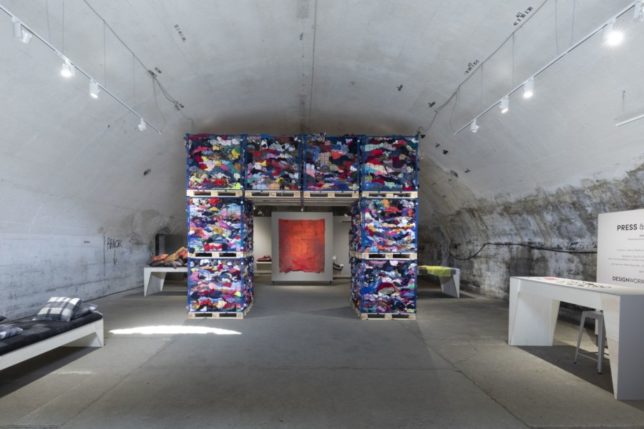 I was inspired by a seminar led by Lidewij Edelkoort in conjunction with Liganova with Tom Dixon as a special guest. One quote in particular from Lidewij stayed with me, "We need to be more flexible, more creative, more nomadic, more able to improvise". This seminar "Spiritual House" offered an in-depth study into current trends. It was a useful platform to understand societies needs and issues. The seminar demonstrated how important it is for the fashion and interior design industries to translate these messages into relevant design manifestos, inviting all designers and decision makers to seek new and proactive solutions.  
It was equally interesting to hear Tom Dixon's thoughts about the furniture industry and the developments made by specific manufacturers. Due to the overwhelming demand on manufacturers, quality and innovation have been compromised by our rapidly evolving and time poor society. The key takeaway from this insightful topic was for us to slow down, think and dedicate time and quality to develop ideas and products.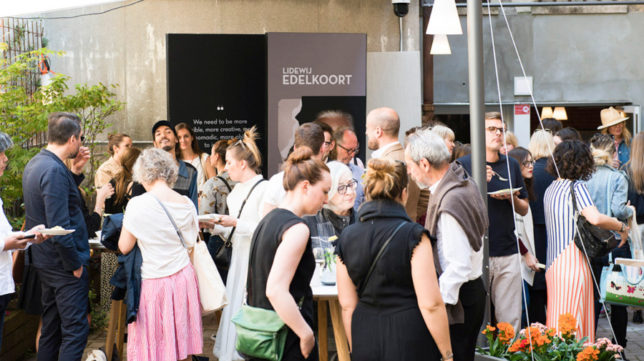 Many visiting Salone del Mobile expect to walk away with "trends", for me this concept is tricky. Trends can be perceived as a general direction in which something is developing or changing and not necessarily specific to a particular thing such as new color or pattern. At Wilson Associates, we strive for one-of-kind concepts that meet our clients' vision and not led by industry trends.   However, global events like Salone del Mobile is an effective platform for designers to step outside of what they do and open themselves up to new possibilities. I was relieved to see sustainability becoming more relevant than ever in the production process and product chain. There's also a significant emphasis in design ethics, which means a greater awareness of human consumption and equality within the design industry which is extremely positive!
Our Studio is always open to new ways of doing things, remaining agile, and providing our clients with the best service and original ideas.  We implement sustainable practices where possible and always approach our projects with ethical impacts in mind. We have reached a crucial moment in which designers are playing a key role in the future of our planet. We explore emotions through our interior design and there isn't a specific trend that we follow. Instead, we create design narratives, specific ideas and schemes for each project.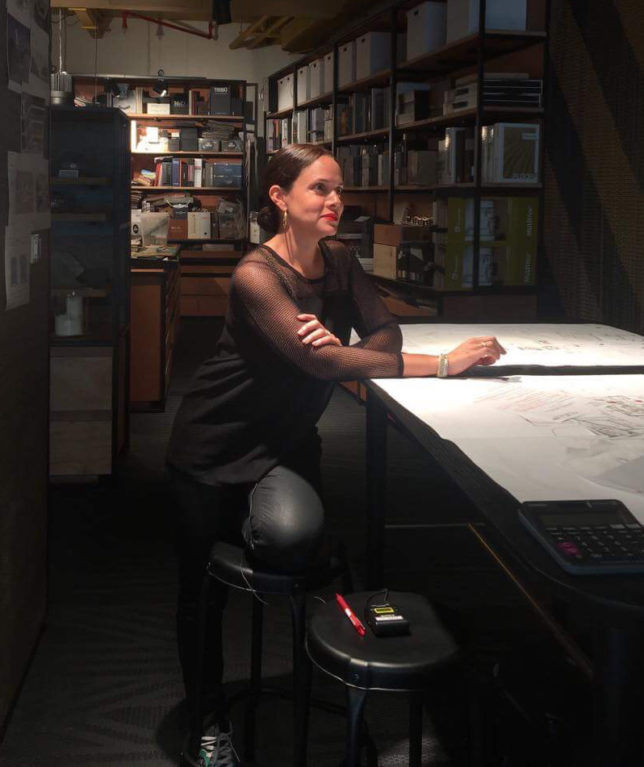 If you visiting next year Milan during Salone del Mobile or Milan Design Week, there are few practical and curated event guides for from Dezeen www.dezeen.com/2018/04/12/milanogram2018-instagram-hashtag-dezee and wallpaper www.wallpaper.com/salone-del-mobile
Don't forget to book your hotel well in advance as the event attracts worldwide attendants. If you are able to get on the VIP invite lists for afterparties make sure you attend as you will be rubbing shoulders with the world best designers.
Lasvit's little glass monsters won the prestigious Milano Design Award at Salone del Mobile this year.
About the expert
Hilda Impey is the Design Principal – FF&E for Wilson Associates, Dubai Studio. She earned her Master's Degree in Textile Futures at Central Saint Martin's College of Art & Design in London, United Kingdom, where in 2002, she obtained a distinction for her dissertation 'Domestic Stories'. During her eight years of experience working in the MEA region, Hilda has been fostering a network of high profile clients including hotel operators, property developers and high net-worth individuals.