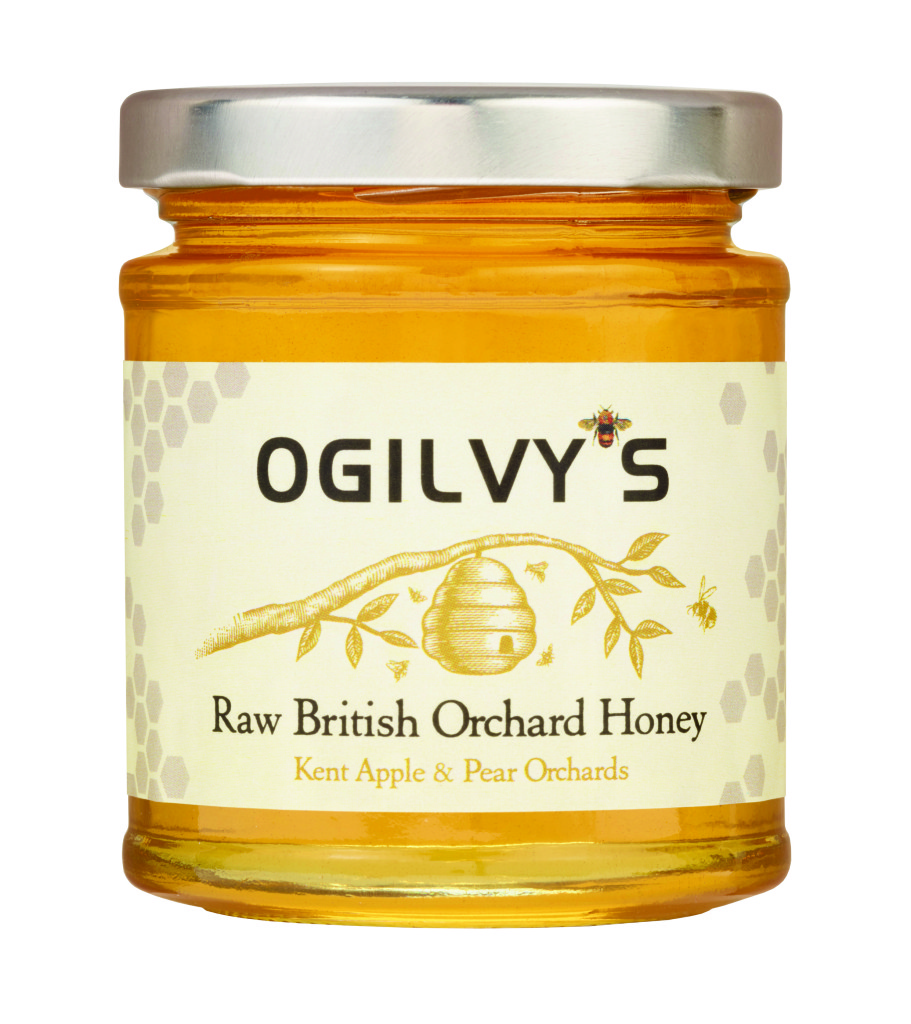 Ogilvy's raw British Orchard honey is a truly quintessential British blossom honey. Made from the apple and pear orchards and farms of Kent, it is pale gold in colour and has a deliciously sweet taste with a hint of apples and pears. This versatile honey has many culinary uses in both sweet and savoury dishes. Orchard honey is ideal as a breakfast honey and an excellent choice for dressings and marinades.
This pure, raw natural honey also contains small amounts of antioxidants, vitamins, minerals and amino acids making it more nutritious than refined sugar. This makes Orchard honey the perfect sugar substitute and an ideal natural sweetener for drinks and cooking.
Other health benefits include aiding the digestive system, helping to reduce cholesterol, acting as an anti-inflammatory and having a positive effect on teeth and gums.
Honey can also help before exercise, one tablespoon can help to prevent muscle fatigue. After exercise a tablespoon of honey in green or black tea can benefit energy levels, help to burn fat and therefore contribute to weight loss.
To sum up, the purity of raw British Orchard honey can help to contribute to a healthy lifestyle, tastes delicious and is good for you!
Ogilvy's Raw British Orchard Honey is available from www.ogilvys.com, Fortnum & Mason, Planet Organic, Whole Foods, Booths and independent grocers and delicatessens nationwide. RRP £5.59 for 240g
Visit www.ogilvys.com and support the campaign for 100% pure raw unblended honey.