Nicky Clarke offers the latest in hair care treatments, including the revolutionary American product Olaplex. I was invited in to try this incredible treatment and having heard it is a favourite of the Kardashians, I was excited at the prospect of rediscovering silky soft hair with the help of Olaplex and the fabulous team at Nicky Clarke.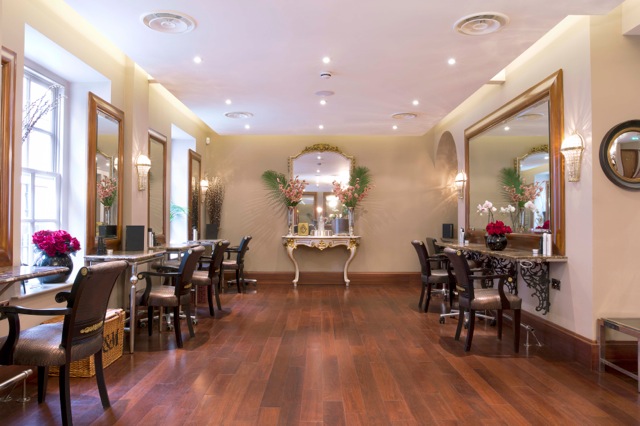 A relatively recent creation, Olaplex is the only product of its kind. Created by scientists, Olaplex truly repairs damaged hair, even after years of chemical treatment and colouring. It also serves to make colour last longer. In three easy steps it repairs hair, dramatically reducing breakage. Applied as part of the colouring process or as a standalone treatment, Olaplex combats dry damaged hair, reverting hair back to an almost virgin state.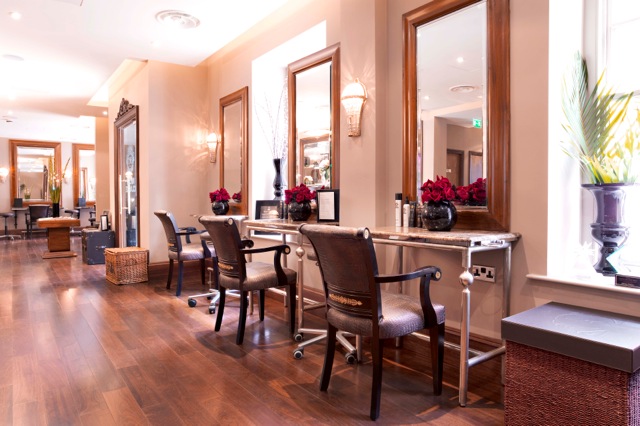 The science behind Olaplex is simple – enabling the reconnecting of broken disulfide sulfur bonds in the hair. The bonds are broken by certain chemical or heat treatments, like perms, products and over time through application of direct heat. Professional application by trained Nicky Clarke stylists ensures the best results from the Olpalex treatment, which also boasts being free of silicone, sulfates, phthalates, DEA, aldehydes, gluten and is never tested on animals.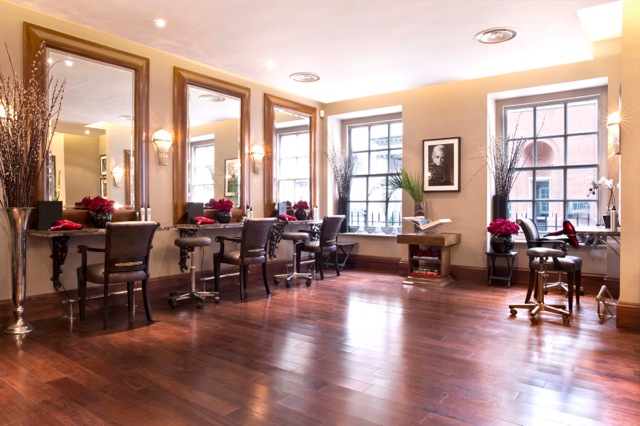 Olaplex can be mixed into colour or applied as a stand alone treatment. Olaplex is applied in three simple steps. Olaplex No. 1 is the bond multiplier it is applied to dry or towel dried hair and left on hair for around ten minutes. After ten minutes without rinsing the hair Olaplex No. 2 is applied and combed through the hair, like you would with conditioner. Again leave on for ten minutes, then wash hair as usual. The hair can be styled to the clients liking and any in salon products can be applied after the Olaplex treatment. The hair should feel soft and strong where the disulphide bonds have been reconnected.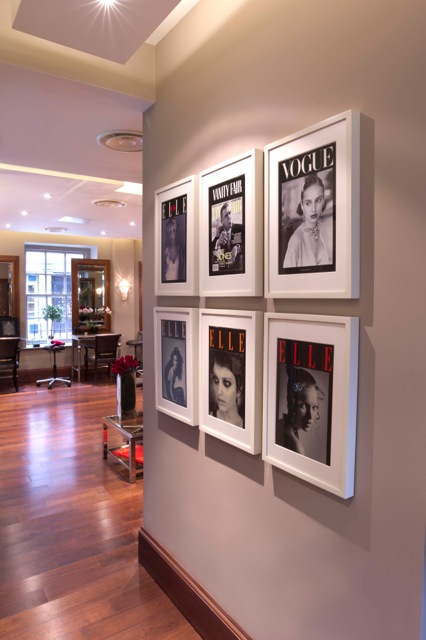 The client then takes home Olaplex No. 3 which contains the same active ingredients as treatments 1 and 2. By applying like a conditioning mask each week the client can maintain strong healthy hair in-between appointments. It is important to note that Olaplex is not like a conditioner, in that it repairs hair from within. Once the bonds are connected they are fixed until you apply excessive amounts of heat or have a treatment like a perm.
My Olaplex treatment was done by Advanced Senior Technician Ami King. The epitome of a wonderwoman, I don't know how she gets so much done in a day yet still is upbeat, friendly and full of energy. The secret she tells me is not getting that much sleep. She looks absolutely fab and recommends Olaplex from personal use pointing out one part of her hair she didn't treat which had a far more brittle texture than the rest of her luscious locks.
I wasn't expecting dramatic results as the repair is internal rather than when you put a shine or colour on your hair but I was pleasantly surprised as my hair felt a little stronger and had an unexpected new shine to it.
https://www.instagram.com/p/BIeT5OhAMfR/
My sleek and smooth blow dry was done by James Brunt who is a 3rd Senior Director. Got some fantastic tips of how to use just two rollers to get a casual look that is easy to do with my busy schedule. Perfect.
2 hours later my hair is still looking pretty good that too with no extra products and no hairspray as suggested by James himself.
Shiny new stronger hair to go with my purportedly shiny yet strong woman personality!!
If you bleach your hair I would definitely put this high on your to do list, but even brunettes like me can benefit. Suitable for all hairtypes put under the strain of modern living and available at Nicky Clarke salons as a stand alone treatment or mixed in with your hair dye. A no brainer!
British heritage hairdressing brand Nicky Clarke has offered professional hair care and great styling for over 25 years. With salons in London, Manchester and Birmingham, Nicky Clarke's specially trained staff all share the brand's unique ethos of superb styling and luxurious experience.
Nicky Clarke Salon
11 Carlos Place, London W1K 3AX
020 7491 4700
https://www.nickyclarke.com/salons/london
@NickyClarkeUK #nickyclarkesalon #nickyclarkestylist
[mappress mapid="45″]