This October, reality TV star, fashion designer and artist, Oliver Proudlock, hosted the #PROUDLOCKSTYLE pop-up shop in @BOXPARK, Shoreditch, to help raise vital funds for the British Heart Foundation (BHF). Selling exclusive donations from Oliver's very own wardrobe, all proceeds raised from the event will help fund the BHF's life saving research.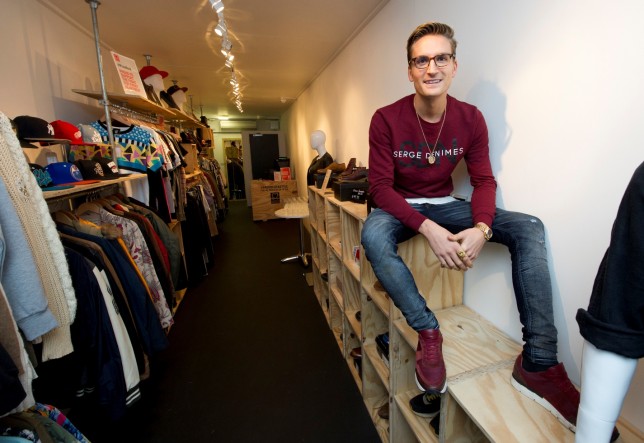 Opened on Tuesday 20th October, fans had six days to snap up some of Proudlock's style. Selling everything from designer to high street brands, over 250 items of clothing were on offer, including New Era caps, a Kooples coat, Ralph Lauren t-shirts, True Religion jeans and much more.
As a passionate supporter of the BHF, Oliver has previously been involved in numerous fundraising challenges for the charity, as heart disease has had a big impact on his family. This year, already, Oliver completed the London Marathon for the BHF, finishing the iconic event in an impressive 3 hours 4 minutes and raised over £2,500. He also attended the charity's Roll out the Red Ball in February. Recognising that funding medical research is the only way to fight heart disease, Oliver is keen to do as much as he can to raise funds for the nation's heart charity.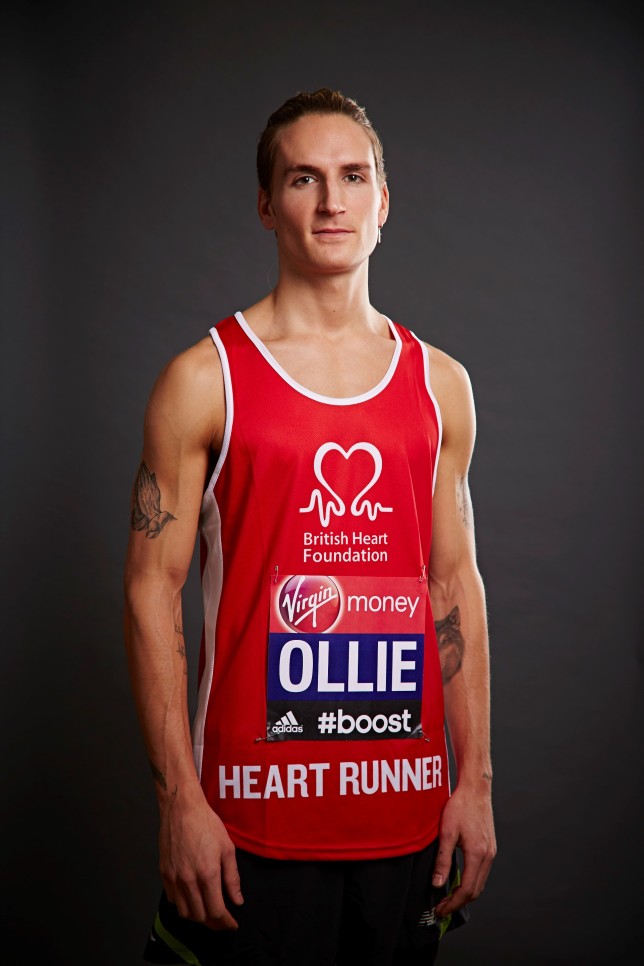 Commenting on his latest fundraising venture, Oliver said: "After joining the Tunnel of Love Committee and running the marathon for the BHF, I was eager to find a way to raise even more for their life saving research. The charity is particularly important to me as I have a history of heart conditions in my family. My grandmother died from a ruptured aorta, my uncle had a double bypass, and my dad was diagnosed with a weak heart muscle in 2006 and he came dangerously close to having a heart attack.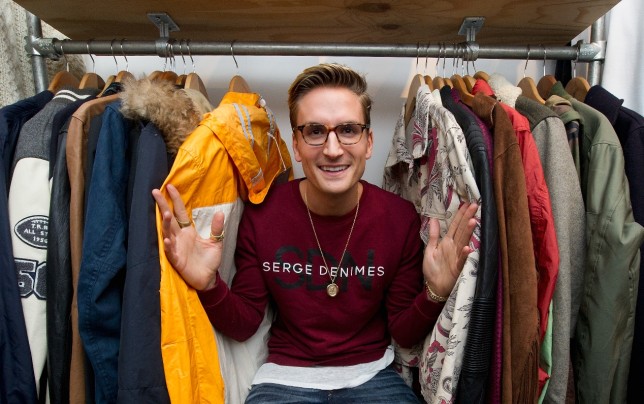 "The BHF is funding essential research to stop people suffering and dying prematurely from heart disease and I want to do everything I can to help, so I decided to clear out my wardrobe and set up the #PROUDLOCKSTYLE pop-up shop to generate vital funds for the charity. The shop will be open for six days and I will be there to encourage people to come in and revamp their wardrobes whilst supporting a great cause. Every item sold will enable the BHF to continue its lifesaving research."
There are an estimated 7 million people living with cardiovascular disease in the UK – 3.5 million men and 3.5 million women. An ageing and growing population and improved survival rates from cardiovascular events could see this number rise still further.
The pop-up shop opened at 11am on Tuesday 20th October and closed at 6pm on Sunday 26th October at Unit 26 BOXPARK, 2-10 Bethnal Green Rd, London E1 6GY. For further information about the event please visit bhf.org.uk/popup