If wanting to get something a bit special this Christmas and enthusiastic about juicing for health look no further! The Omega VSJ843 Slow Juicer is this year's masticating juicer and juices a wide range of fruit and veggies including those messy and time consuming green vegetables. From the toughest wheatgrass through to the softest berries this slow juicer is the best all-rounder for juicing a variety of ingredients.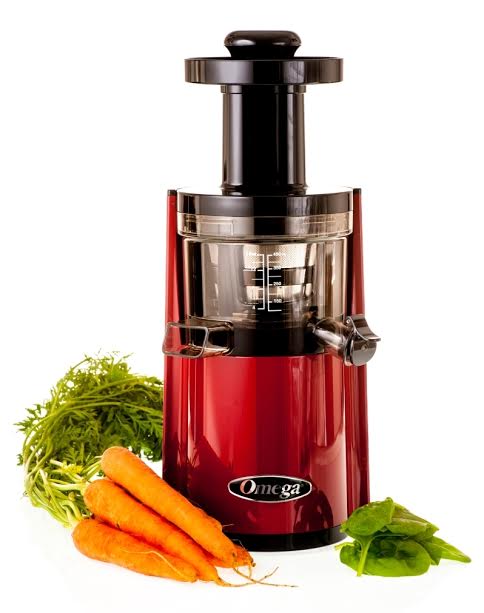 Cleverly designed, the new Dual Edge Auger drives the wiper blades without the need for a separate gear in the juice bowl. The Omega VSJ843 Slow Juicer also has an auto-clean function so you can be sure you won't have to spend too long washing it up!
Looking for some tasty recipe inspiration? Then try these delicious ideas below.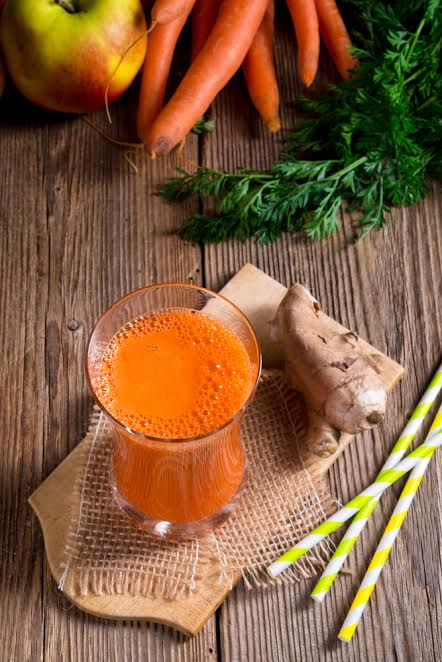 Immune Boosting Carrot, Apple and Ginger
Ingredients:
8 Medium Carrots
2 Apples
Slice of root Ginger (to taste)
Carrot, Apple & Ginger is a delicious introduction to veggie juices and anyone who's new to juicing will be pleasantly surprised by its natural sweetness. Carrots are rich in Vitamin A and Beta Carotenes which are believed to help the body's natural defences. Ginger – like the pectin in apples – is an excellent digestive tonic and balances this sweet juice perfectly with a little spice!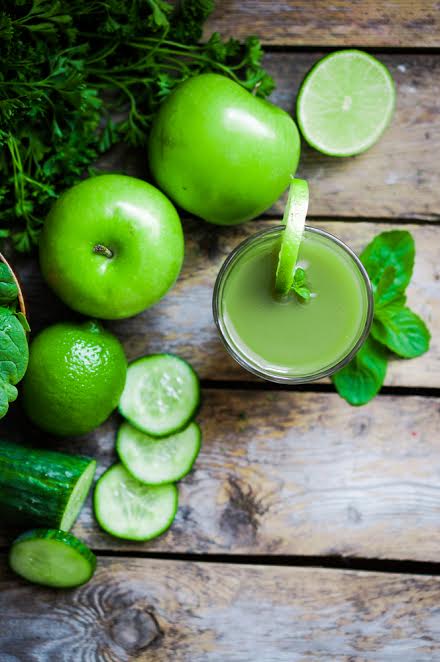 Super Greens
Ingredients:
3 handfuls of Spinach
3 sticks of Celery
1 apple (Braeburns juice well)
Half a Cucumber
Wedge of Lime
Green juices are renowned for being highly nutritious with their complex array of phytonutrients and are becoming increasingly popular amongst health enthusiasts. Spinach and apple are perfectly matched, with the apple's high vitamin C content assisting with the absorption of iron from the spinach. Celery has a calming effect on the body and cucumber is a natural diuretic. Add the lime for a bit of zing!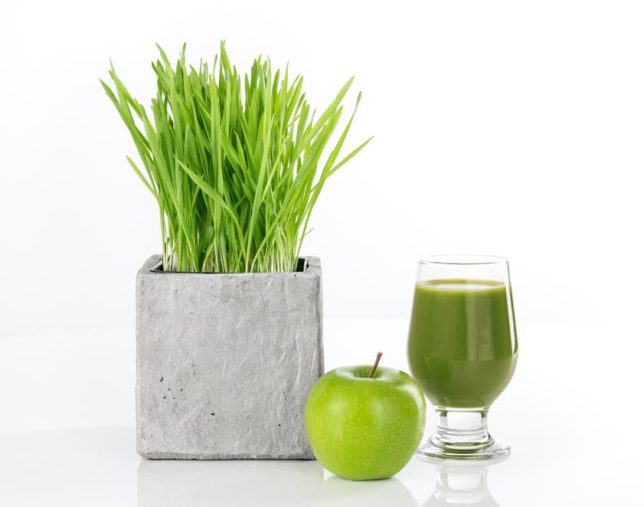 Wheatgrass Zinger
Ingredients:
1oz fresh wheatgrass juice
1 apple
½ a Lemon
Slice of Ginger (to taste)
A Wheatgrass Zinger provides an excellent introduction to wheatgrass and may be preferable for those who aren't too keen on the intensity of straight wheatgrass juice!
Simply juice the wheatgrass followed by the remaining ingredients. Sip it slowly and enjoy!
Omega VSJ843 Slow Juicer costs £399 and is available in red, white and grey to complement a variety of kitchens. Please visit www.ukjuicers.com for more information and other Christmas gift ideas.