Want to watch TV in HD on a second screen anywhere in the home – wirelessly? The new One For All Wireless HDMI Sender (SV1760) transmits an interference-free signal from any A/V device with an HDMI output, including Sky, Virgin and Freeview boxes and Blu-ray players, to another TV or home cinema projector.  So you can stream Full HD and 3D up to a radius of 30 metres.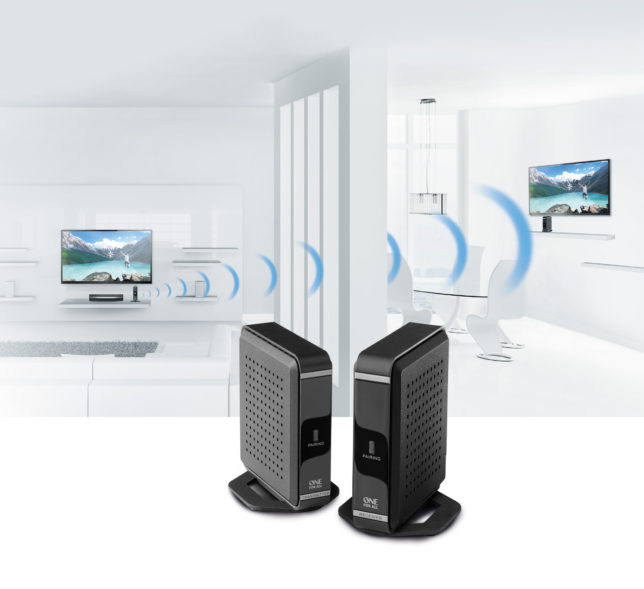 Avoid unsightly multiple cables by placing your A/V stack on one side of the room and mount your TV on another wall.  Or transmit from your laptop onto a TV or projector.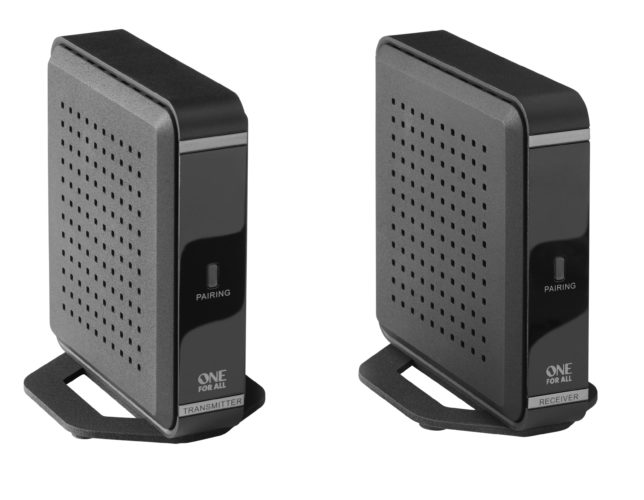 And you're protected from neighbour sharing thanks to security encryption.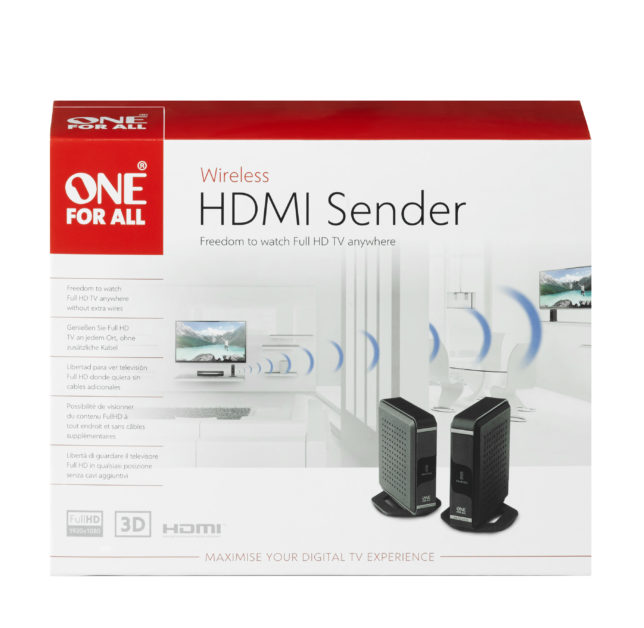 Available now priced £199.99 on the One For All web shop, as well as Amazon.