In celebration of the five year anniversary of her home fragrance range, Orla Kiely is relaunching her collection with six beautiful statement prints and three exciting new fragrances.
Building on the success of her most popular fragrances, Fig Tree, Earl Grey and Basil and Mint, Orla has introduced three stunning new scents: Orange Rind, Sicilian Lemon and Lavender.
Each one has been designed to compliment and shape your mood whether you're entertaining friends, unwinding in the bath or relaxing in the bedroom. Made with a blend of pure essential oils and each one beautifully adorned with one of Orla's bold and colourful iconic prints, these candles and diffusers are ideal for a gift or simply for personal indulgence.
Orla Kiely Scented Candles (RRP £25, 200g) are all made with 100% vegetal wax with a burn time of up to 50 hours and include a heat protection mat. The Reed Diffusers (RRP £32, 200ml) are a simple and stylish way to scent a room for up to two months.
The new Orla Kiely home fragrance collection will be available from May 2015 in leading department stores including John Lewis, House of Fraser and Fenwick, independent stores and gift shops, and online at www.orlakiely.com
Home fragrances that refresh and revitalise
Basil and Mint – Adorned with Orla's iconic Sixties Stem design, aromatic clean notes of fresh basil and green mint are blended together with caraway, may chang and lemon peel to create a truly uplifting scent.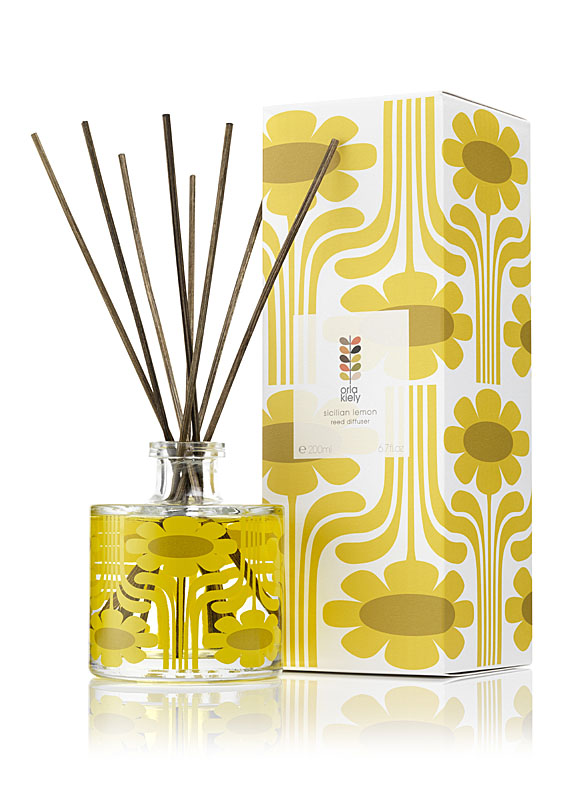 Sicilian Lemon – Zesty Sicilian lemon is teamed with mint, lavender and warm hints of frankincense to create a beautiful and revitalising fragrance, featuring Orla's popular Climbing Daisy print design.
Home fragrances that calm and relax
Earl Grey – An enticing blend of bergamot, clary sage and orange peel, entwined with smoky black tea. Illustrated with the popular Shadow Flower design in stylish monochrome.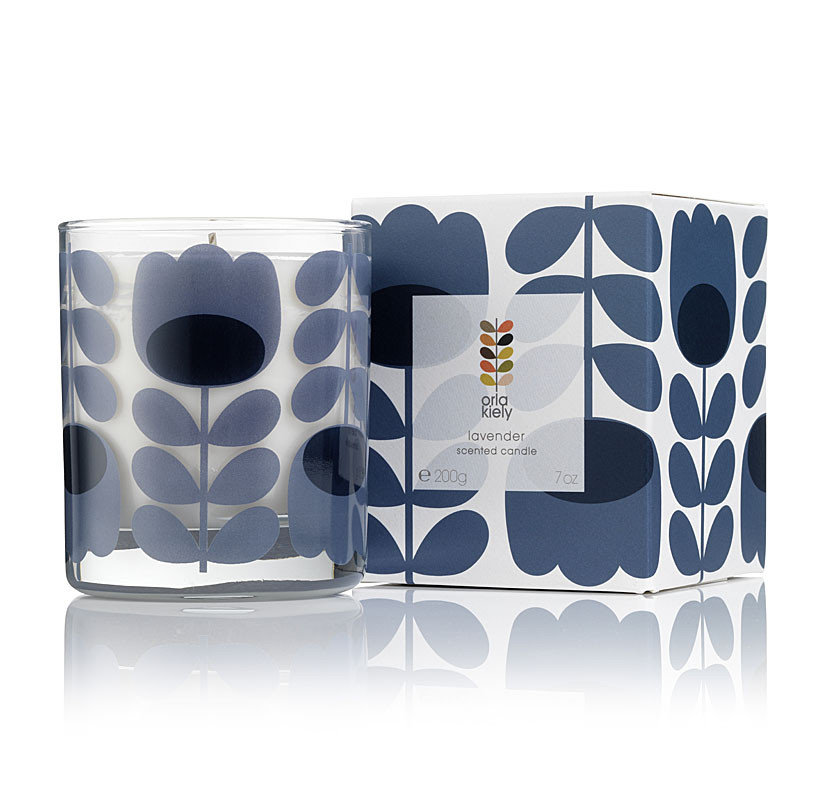 Lavender – Soothe your senses with aromatic French lavender combined with lemon, earthy geranium and mint for a comforting fragrance to help relax and unwind. Features Orla's stylish Tulip print design.
Home fragrances that are warm and inviting
Fig Tree – Featuring the Small Acorn Cup print in a natural, earthy green shade, the scent of fig is blended with lime, cardamom and bitter orange to create a warm and luxurious aroma.
Orange Rind – An uplifting blend of orange rind, sandalwood and eucalyptus, infused with a hint of nutmeg. The orange Flower Mosaic print design will add a vibrant pop of colour to any room.