BY ELODIE CASOLA, Director of Marketing & Communications for MedGroup
With 3,000 hours of sun a year and an average temperature of 21ºC, it is little wonder that Tenerife is well known for having one of the best climates in all of Europe. However, what many people don't know is that here in Tenerife we enjoy dozens of microclimates due to its varied topography and geography. This means that whilst one part of the island may be arid land, another area nearby may well be lush and green. In Guia de Isora, where Abama Luxury Residences is located, we're fortunate to have the best of the best: an incredibly favourable microclimate that gives us 12 months of spring every year.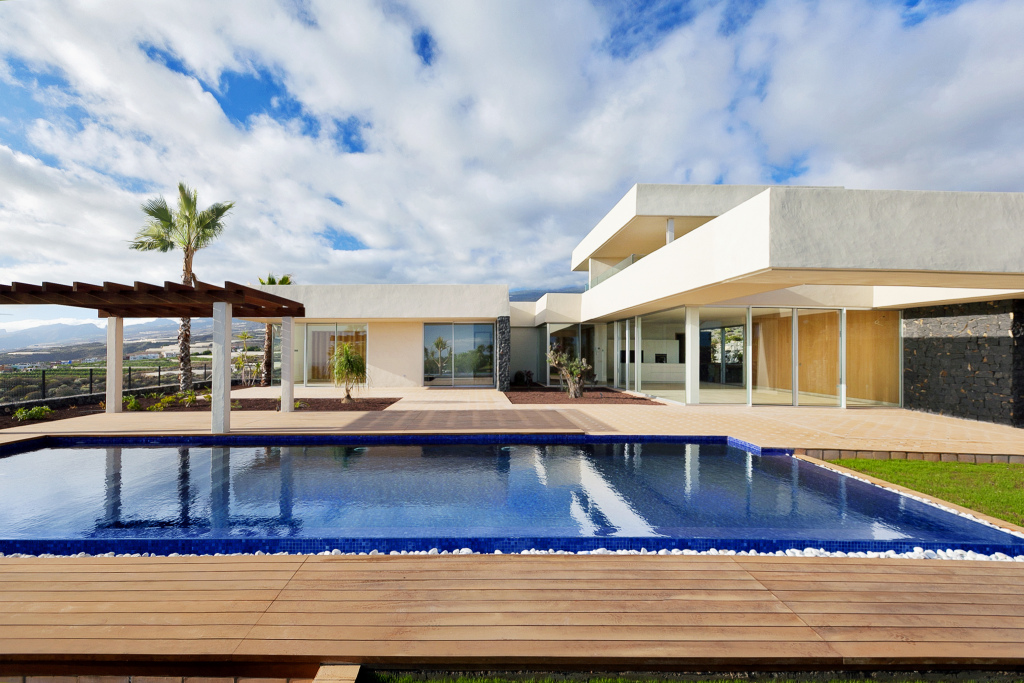 Overlooking the Atlantic and La Gomera Island on the west coast of Tenerife, it is this favourable climate that has attracted significant international interest in the residential development, with overseas property buyers snapping-up the luxury residences. British and German investors have led foreign purchases across the island over the past year, and are among the principal buyers of the real estate at the resort, where all of the phase one Terraces apartments have been sold.
Foreign investment in Tenerife has increased notably in recent years, attracting investors from the UK, Germany and Belgium with other purchasers from Italy, Norway, France, China, Switzerland and Sweden.
The resort concept as a whole was designed by Chilean/Bolivian architect Melvin Villaroel and a range of luxury apartments, villas and custom villa plots are available for purchase within the 160 hectare estate. For European buyers, a major draw to the island is not only the beauty of the location, but the quality of the amenities available and this is something that really sets us apart from competitors.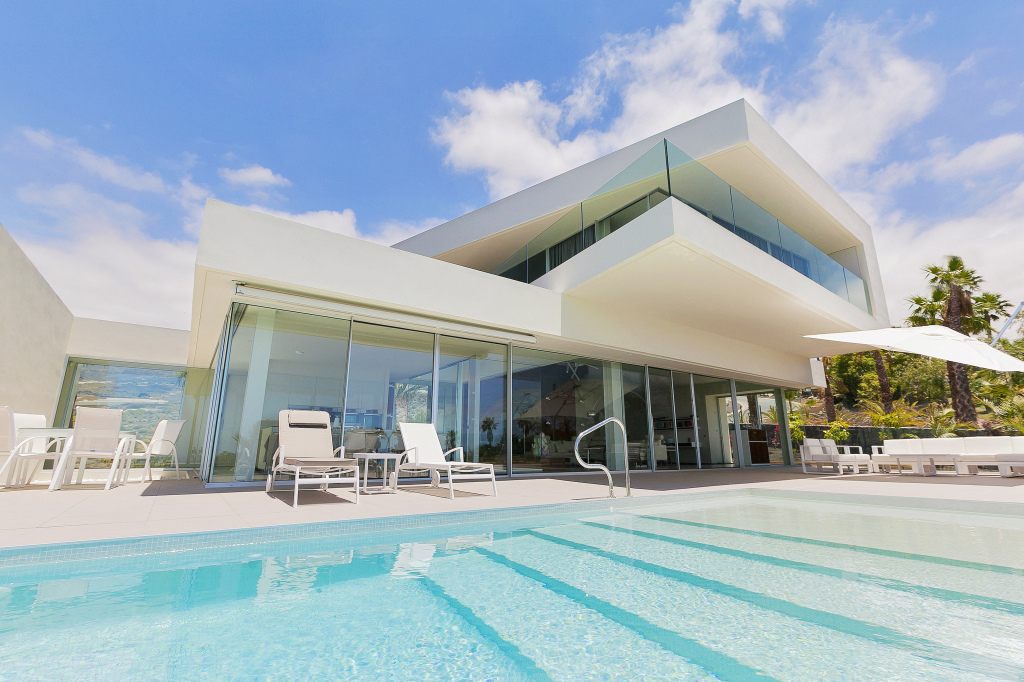 The resort occupies a front line position on the golf course designed by Ryder Cup player Dave Thomas, making it the ideal destinations for golf lovers or indeed those that enjoy tranquil, serene surroundings. Additional amenities include tennis courts which have hosted ATP and ITF tour matches, as well as a 2,500-square metre spa designed by the team behind the Sanctuary spa in London and Chiva Son in Thailand. Of the ten restaurants available, two are Michelin starred, with a total of three stars between them serving highly regarded Japanese and Mediterranean dishes.
We have found that purchasers are a mix of those buying for leisure purposes and those eager to take advantage of the rental yield which can be generated from renting out the Terrace apartments when they are not in use. We make sure that we manage everything on behalf of our clients to ensure a hassle free investment.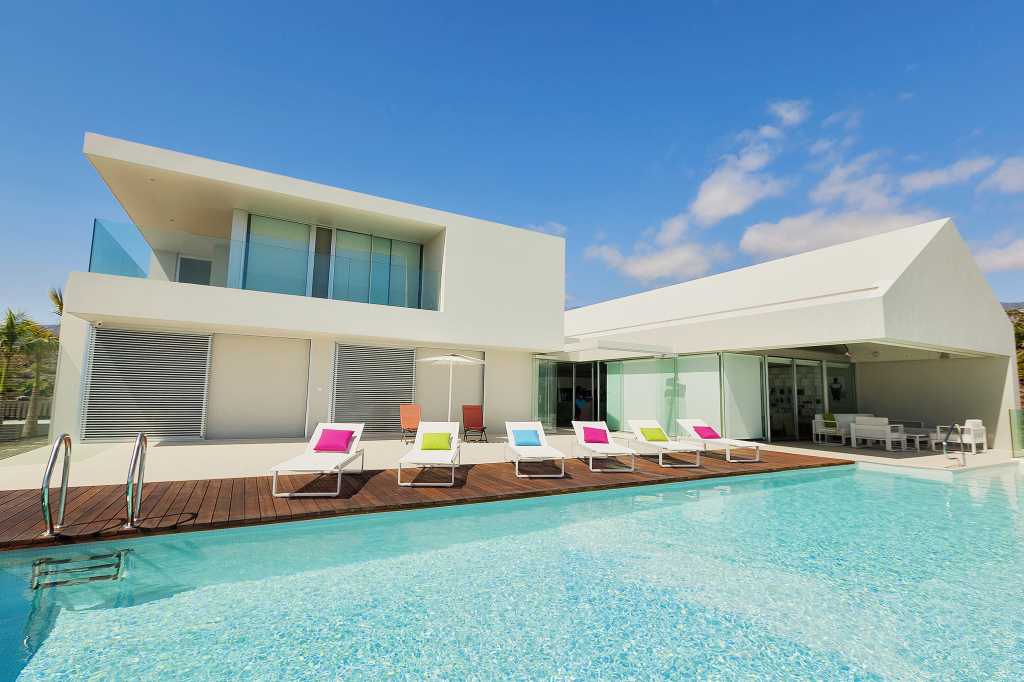 To date we've been greatly encouraged by the consistent level of demand for our residences following the sell out of the first phase of the Abama Terraces apartments. Our Abama Custom Villa plots are now 70% sold, and we are already receiving high levels of interest in our most recently released Abama Bellevue, a collection of eight detached villas delivered to a five star standard overlooking the fairways of the golf course. We have also just launched a brand new website which has been designed to showcase each of the Abama Luxury Residences as well as inform on the wider resort, amenities, accommodation, sports and leisure.
We expect to receive further enquiries into 2015 as the island has recently been unveiled as the host venue for the 2015 International Golf Travel Market. It is hoped that being chosen as a host will further raise awareness of Tenerife's year round attraction as a premier destination for European golfers, showcasing all the island has to offer.
Prices are from €300,000 for custom villa plots, €350,000 for apartments and €1,650,000 for Bellevue villas.
Elodie Casola joined MedGroup as Director of Marketing and Communications in 2013. She is responsible for the marketing of all the real estate projects of the group, including La Manga Club, Abama Golf & Spa Resort and El Dorado Pueblo.

Previously, Elodie was Director of Marketing and Development at Tourism & Leisure (Indra). Her role in the company was to be responsible for commercial, development and marketing activities with specific projects focusing on the relationships with developers, hotel operators and investors.

Elodie has been co-chair of the European Resort Development Council for 4 years and is still actively involved.

Prior to joining Tourism & Leisure, Elodie worked in New York for six years as the Director of the office of Commercial Promotion of Catalonia (Copca), identifying and leading business opportunities in the North American market for Spanish groups. Before that she also worked in the same position for a year in Montreal, Canada. In 1990 in Brussels she spent a year at the EU Council collaborating in different ministerial departments and in 1988 worked in the legal department of Banco Santander Paris.