Paladar, an innovative Latin American restaurant, wine bar and bodega, has just opened in the heart of SE1 to the joy of the discerning residents of this cosmopolitan part of town. Paladar is situated at historic St George's Circus, London's first purpose-built traffic intersection, where a landmark obelisk milestone shows it to be exactly one mile from Fleet Street, London Bridge and the Houses of Parliament.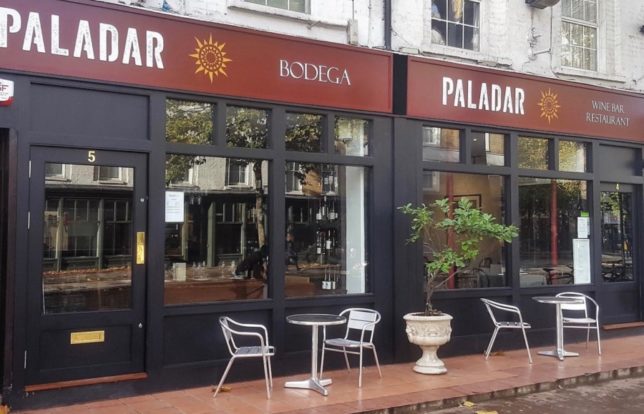 Paladar is named after the Spanish/Portuguese word for 'palate' referring to taste, appetite and an appreciation of the finer things in life. The recently opened venture brings together food, drink, art and music from across Latin America in such a creative way that this new restaurant is swiftly becoming an exciting dining destination for gastronomes and well worth the journey to Southwark if you don't live locally.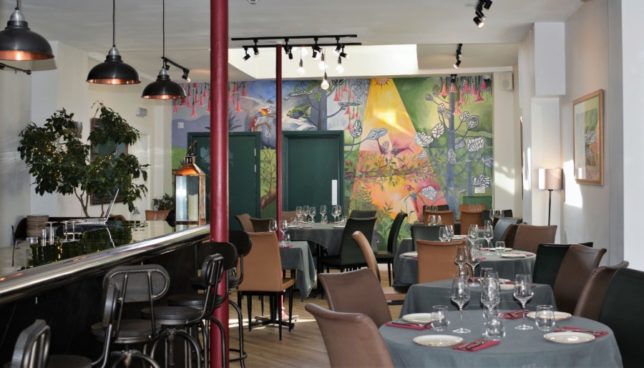 The exclusively Latin American wine-list, hand-picked by Ecuador-born sommelier Rafael Cabezas-Castro, offers quality wines not just from familiar regions like Argentina and Chile, but also from lesser known wine-producing countries like Uruguay, Brazil, Peru and even Mexico. The wine list allows for ordering by the glass to encourage tasting less-familiar varieties you'll discover new appreciation for. Spirits are sourced with similar care, with a range of piscos, mezcals, tequilas, cachaças and rums alongside some less well-known gems from the region, to be enjoyed both on their own and in creative cocktails.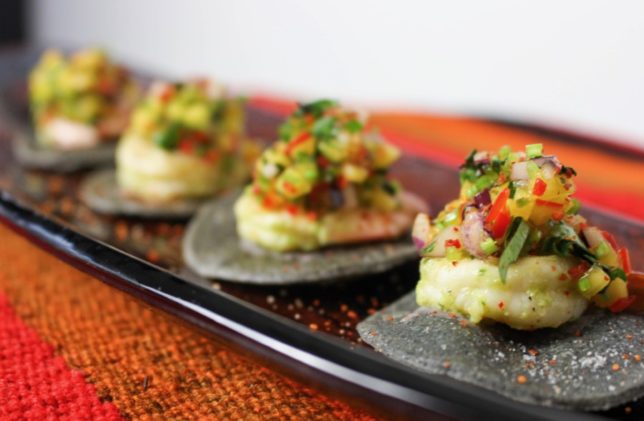 The menu takes an inventive 'mix and match' approach to Latin American flavours, drawing most inspiration from Colombia, Ecuador, Mexico and Peru. Brazil's influence is felt through music and cocktails; Argentina and Chile are well represented through wines; while Cuba and Nicaragua bring to the party rum and cigars.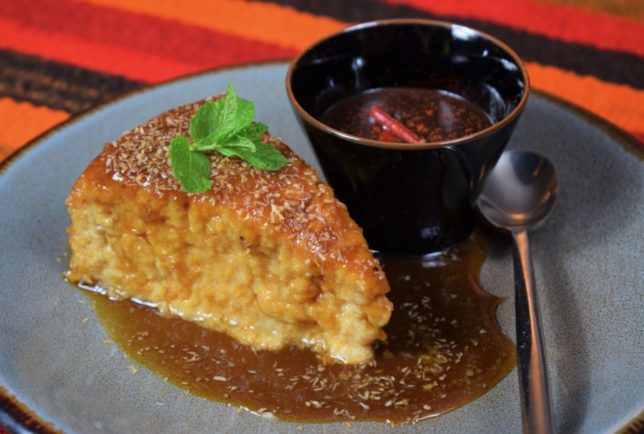 Chef Jose Rubio-Guevara's menu, which is entirely gluten-free, is made for sharing with dishes sized to encourage the discovery of new tastes. Whilst the flavours and ingredients are authentic to the region, the menu is not intended to be specific to any one country allowing Chef Jose to showcase the best of the whole of Latin America.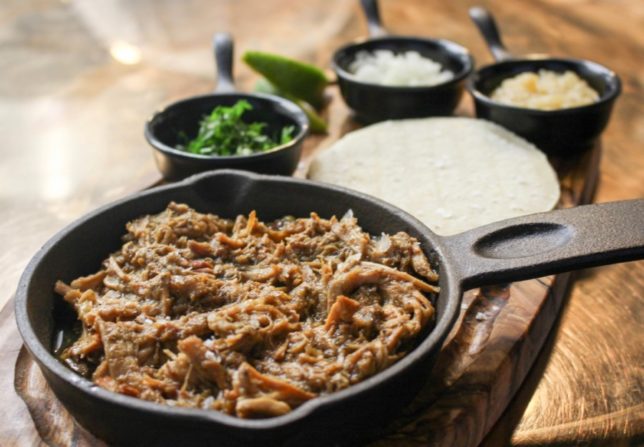 We were recommended to try a mix of four or five savoury dishes between the two of us. We began with one of Chef Jose's favourites – the cassava fritters with mora compote and tamarind sauce. If you've never tried cassava before, this must-try dish is an excellent introduction to the vegetable with the tropical flavours of coconut adding a moreish flavour accented by the sweet berry flavours of the mora compote and the sour tartness of the tamarind sauce.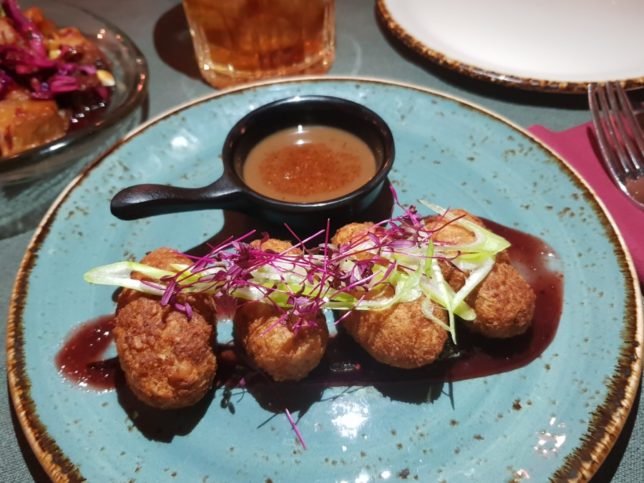 Joining the fritters was the crispy pork belly dressed with an agave & Sriracha chilli sauce reduction adding a hint of spice to the sweet meat. The combination of dried corn and crunchy red cabbage added another level of textures to this flavoursome dish.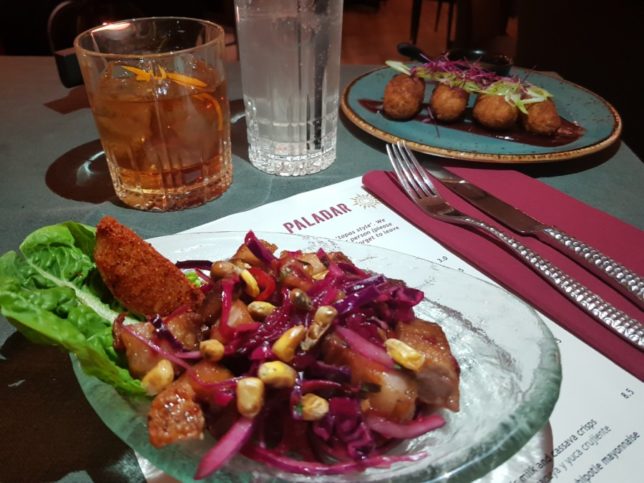 Following these Pa' Picar dishes, we moved on to the sea for our next course with the highly recommended tuna tartare and quinoa tian with taro crisp and chipotle mayonnaise. The presentation was superb.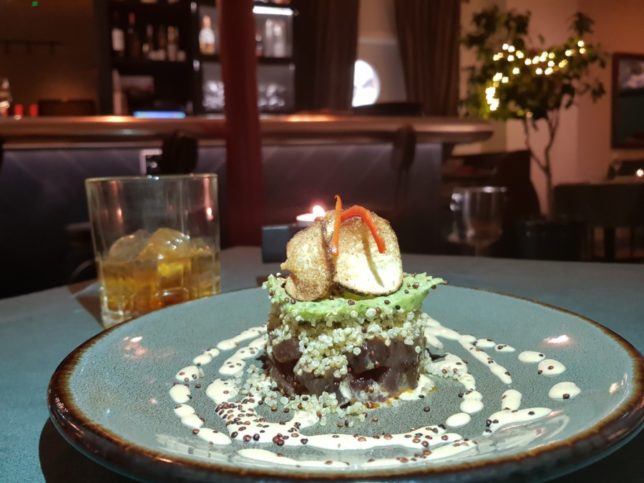 The delicate flavour and soft texture of the raw tuna was complemented by the firm bite of quinoa and smooth creaminess of avocado puree with a pleasantly spicy kick of heat from the chipotle mayonnaise. The flavours of this dish on the palate brought to mind the Japanese flavours of a spicy tuna sushi roll but with a Latin American twist.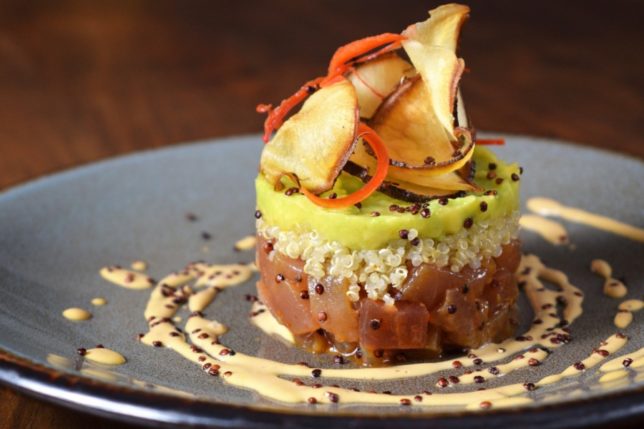 We then were presented with another seafood dish – grilled octopus with tempura breadfruit and lime & red onion pickle. As fans of octopus, it is always interesting to experience it in different restaurants and hear how each chef chooses to prepare it to get the most tender results. At Paladar, this dish clearly demonstrates Chef Jose's culinary skills as the octopus had a super tender texture which paired perfectly with the crunchy yet creamy breadfruit tempura and the sharpness from the pickle.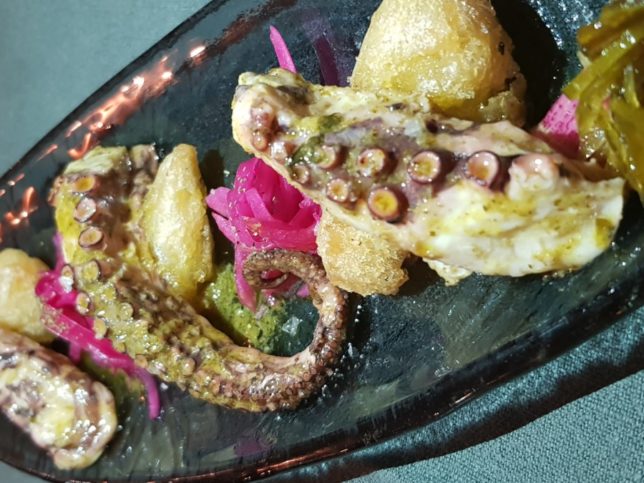 It was a journey from sea to land with our next dish of grilled 28-day aged sirloin steak served with corn bread and chimichurri. The 250g medium rare steak was the perfect portion for two meat lovers and the meaty flavours went well with the soft-centred corn bread patties and the herby chimichurri sauce.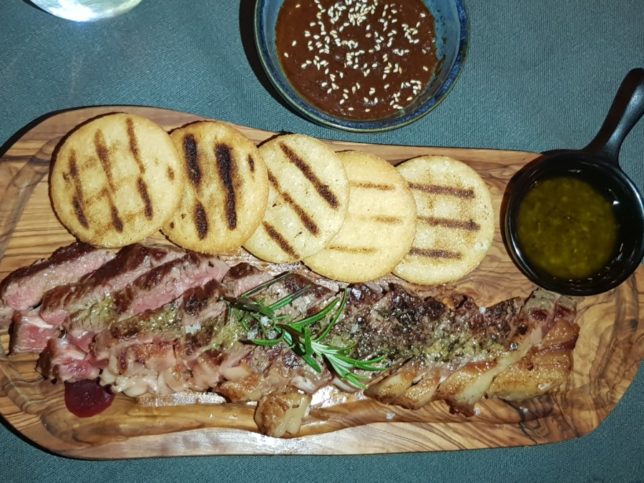 Being fans of the Latin American pairing of chilli and chocolate, we just had to try some of the sirloin steak with Paladar's chocolate-chilli sauce which usually accompanies their roast chicken dish and must say that it went very well indeed with the steak – if you want to add another dimension to this already perfect steak dish.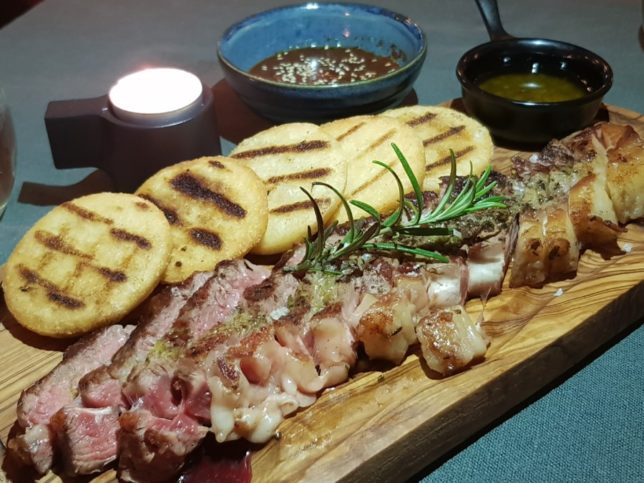 Paladar also serves a tasty looking selection of vegetable and rice dishes – most of which, like the Nibbles section of the menu beforehand, are vegan-friendly. This inclusive approach will certainly be welcome news to the increasing number of vegans in London can also join in and enjoy the tastes of Latin America at Paladar. Even meat-eaters will be drawn to the unusual and innovative flavours from the field including Chef Jose's favourite of sweetcorn, quinoa, chipotle and crumbled home-made cheese.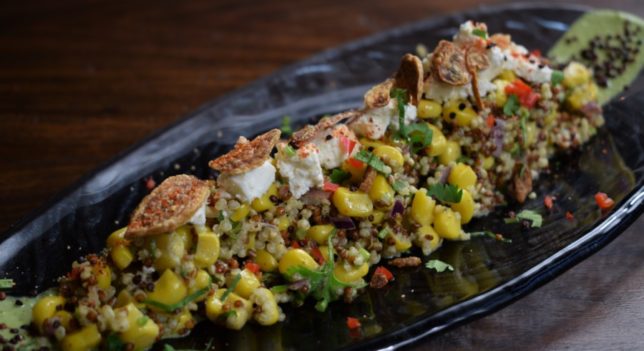 We made sure to save just enough room for dessert. The sorbets are a must-try dish with unusual flavours like pink peppercorn with grapefruit and an extremely pleasing mojito sorbet crammed with finely chopped fresh mint. We shared another chef favourite – the dramatic looking blue corn churros served with creamy coffee-laced dulce de leche and a rich chocolate sauce. The colour and flavour of this unusual yet delicious blue corn churros will tantalising your tastebuds as your night in Latin American food heaven comes to a close.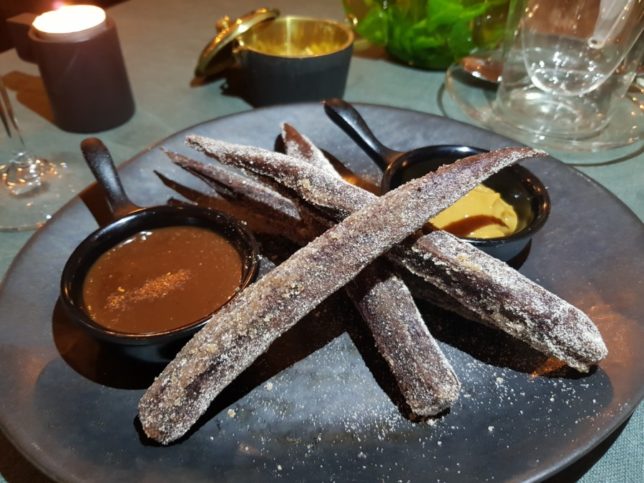 The eclectic menu and ambience of Paladar reflect the diversity of the team behind it. Head chef is Jose Rubio-Guevara is Colombian, born and raised on a coffee and avocado farm before his culinary training in Miami led him to London and the kitchens of some top restaurants including SLOAN! favourite Oblix. Paladar's sommelier, Rafael Cabezas-Castro, is Ecuadorian; restaurant manager, Yalain Pita-Salomon, is Cuban while bar manager, Cedric Gautier hails from France. Consultant chef Adu Amran painted the striking mural "Rays of Paladar" which adorns the rear wall of the restaurant. Founder and director, Charles Tyler, was behind the popular Malay-Asian restaurant Champor-Champor in Bermondsey and is a resident of SE1.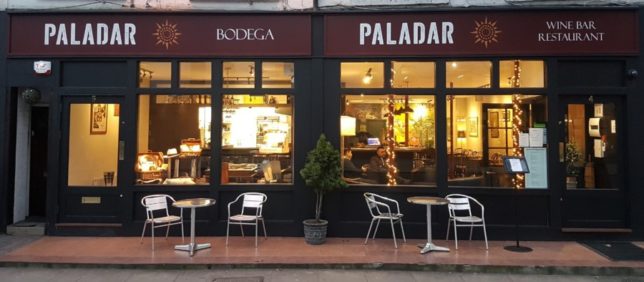 In conversation with the delightful Charles at the end of our meal, he told us that he wants Paladar to be a window into the world of Latin America in the heart of London. The restaurant's philosophy is to challenge the stereotypes of Latin America and showcase the best that this rapidly developing continent has to offer not just in its outstanding wines and spirits or delicious cuisines but also the region's fine chocolate, coffee and cigars, cool music and cutting-edge art. With his passionate attention to detail and broad understanding of both the travel and hospitality industries, we think Charles is well on his way to establishing Paladar as a centre of excellence for Latin America in London.
Paladar is open for coffees, drinks, light bites and retail sales throughout the day from 11.30am – 11.30pm Monday-Friday and 5.30pm – midnight on Saturday. Lunch is served from 12 noon (last orders around 2pm) and dinner from 6pm (last orders around 10pm). Paladar is closed on Sundays.
Paladar
4-5 London Road, London SE1 6JZ
020 7186 5555
www.paladarlondon.com
@paladarlondon