Paolozzi Lager from the independent, family-owned Edinburgh Beer Factory is making its debut in London, coinciding with the opening of the Whitechapel Gallery's major exhibition, 'Eduardo Paolozzi'.
The London launch of the award-winning Paolozzi Lager coincides with the first exhibition to honour the Edinburgh-born Eduardo Paolozzi, the 'Father of Pop Art' and one of Britain's most influential post-war artists, for over 40 years. It will run at London's Whitechapel Gallery from 16th February to 14th May 2017 during which Paolozzi Lager will be available in the gallery's café and wine bar The Whitechapel Refectory and After Hours, as well as the bookshop.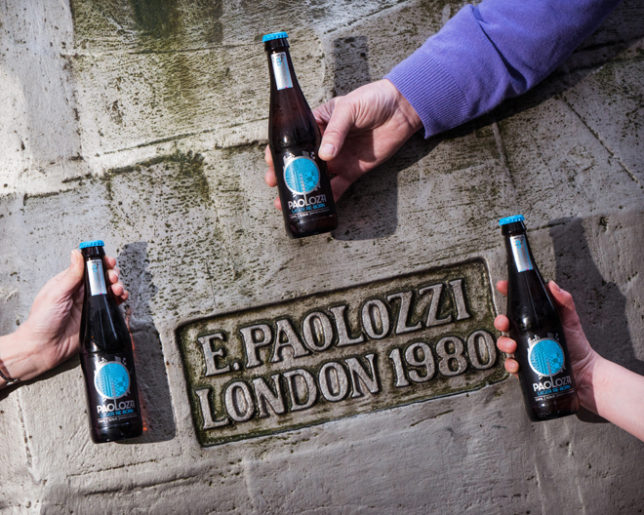 Paolozzi Lager is a full-bodied, un-pasteurised 5.2% abv 'Helles' Lager, a lusciously malty, low bitterness style of brewing originating from Munich, where Eduardo Paolozzi lectured for over ten years. It is brewed by Scottish, English and Canadian brewers using brilliant 'new-age' Italian brewing equipment.
The lager is brewed using 100% barley malt (Lager Pils and Caramalt), then subtly hopped with two noble hop varieties: Saaz and Hallertau. After fermentation, the beer is cold-conditioned for a further 5-6 weeks, which allows the flavours to round out and results in the beer achieving its characteristic full mouthfeel and smooth finish.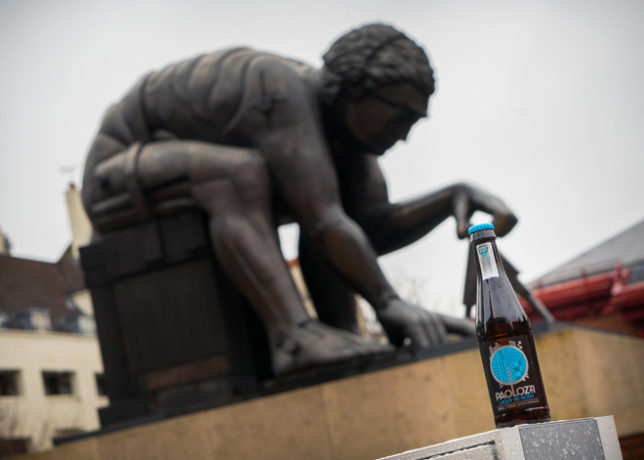 Eduardo Paolozzi's 'Illumination and the Eye' print features on the lager's bottle label and tap. The Edinburgh Beer Factory pays a charitable donation to the Paolozzi Foundation for every bottle and pint of Paolozzi Lager sold. Last year, over 4% of turnover was donated to charity.
Paolozzi Lager was UK Winner at the World Beer Awards 2016 in the Helles/Münchner category. Also in 2016, Paolozzi Lager scooped a silver medal in the Lager/Pilsner category at the Scottish Beer Awards and a 3-Star Beer award in the Lager category at The Beer Awards. In both 2015 and 2016, Paolozzi Lager was a SIBA Regional Winner (Scotland) in the Small Pack Beer Competition, Premium Lager & Pilsners category.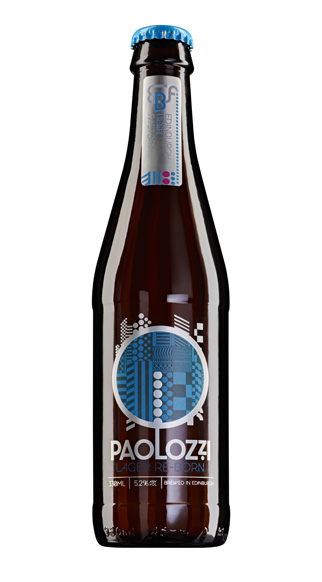 John Dunsmore, Co-Founder of the Edinburgh Beer Factory, commented: "Ours is a family company, involving everyday management by my wife Lynne, my daughter Kirsty, and with my sons and our friends on the tasting panel. Our aim was to design a brew to make even those who thought they didn't like lager change their mind. Making beer is just another logical form of the expression of art. So what we are looking to create is, quite simply, 'beautiful beer'.
"Eduardo Paolozzi perfectly embodies our ethos: he was a true Scot, born from Italian parents, with both a European and global perspective. He was a man of imagination, who liked beauty. He believed in creating art from ordinary, everyday objects, creating the 'Sublime in the Everyday'."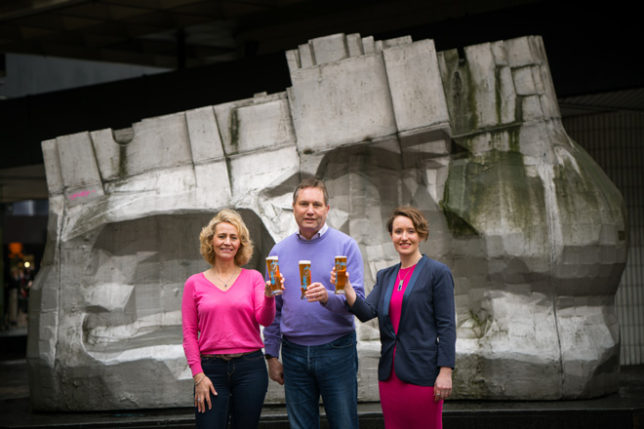 Kirsty Dunsmore, Marketing Manager, adds: "Paolozzi was a real inspiration for me. Regarded by many as the 'Father of Pop Art', he grew up and studied in our home town of Edinburgh. His massive artworks in London grace Tottenham Court Road Underground, the British Library, the new Design Museum in Kensington, Euston station, Pimlico station, the Queen Elizabeth II Conference Centre, Kew Gardens, as well as smaller artworks at The Ivy and Le Caprice restaurants.
"Despite his wide influence, Paolozzi is surprisingly – and unjustly – little known. We'd like to turn new people onto the artist as well as to beer, and in turn show the best of modern Scotland. If Paolozzi were a brewer, he'd make a lager: that most mass-produced, populist and underestimated of beer styles, which at its best can be really sublime."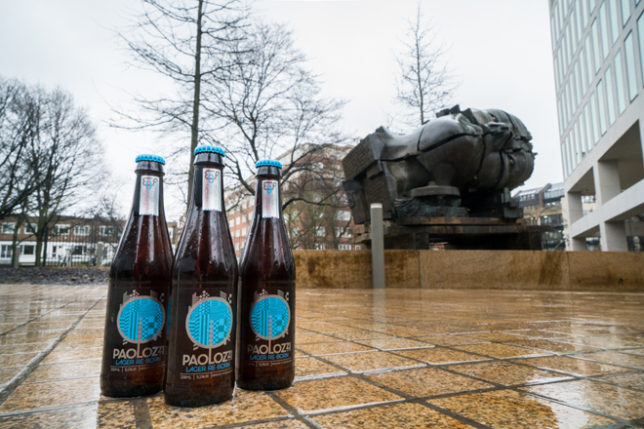 Paolozzi Lager is now available on draught in 17 Fuller's pubs in central London and stocked in bottle in the Design Museum's 'Parabola' restaurant, the 'Albion' group in London – with more to follow. Paolozzi Lager is also available in 33cl bottle and in gift packs from edinburghbeerfactory.co.uk/shop and from specialist retailers in London and the South – for stockist information please visit edinburghbeerfactory.co.uk/find-our-beers