Paperblanks draws on the intricate art of goldwork for the brand new Stitched Splendour range. A perfect example of how the decorative arts can transform practical objects into masterpieces that transcend the categories of form and function, the craft of goldwork is a fitting inspiration for this latest design.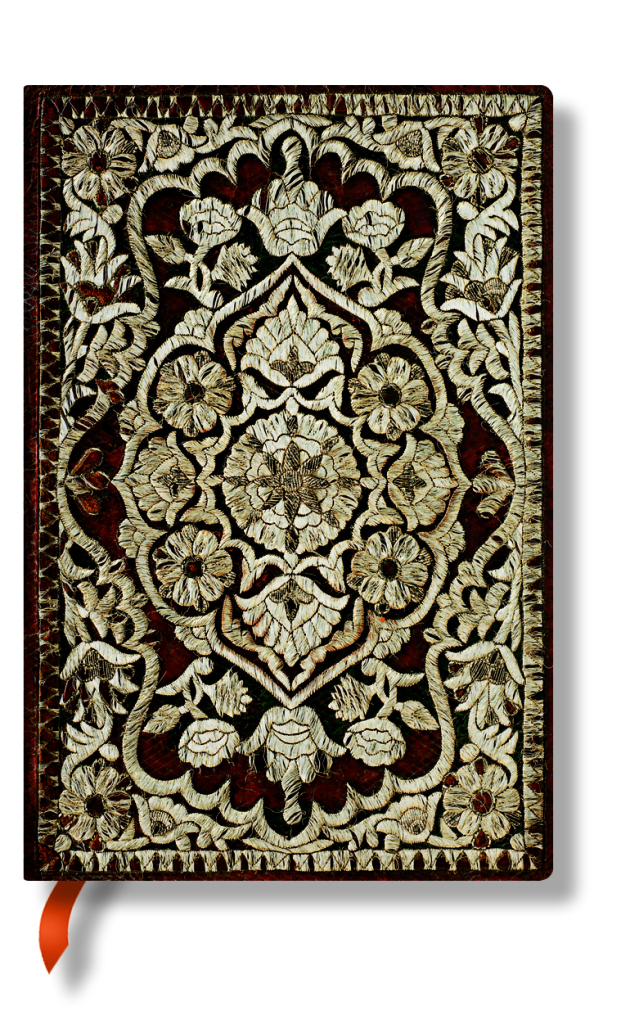 Skill, time, and infinite care are the key ingredients for this ancient craft. Traditional embroidery is elevated to the highest pinnacle of ornamentation by the use of gold, silver, or copper threads. Developed in Asia more than two thousand years ago, goldwork reached its full flowering in the Middle Ages, when a style called Opus Anglicanum was used to create church vestments and hangings.
The Rosa design, the first line in the Stitched Splendour range, is a recreation of an 18th-century Spanish goldwork-on-leather book cover. For the original binding, embroidery was created by 'couching', a painstaking technique that involves affixing metallic threads onto the surface with nearly invisible silk stitches. This stunning binding is replicated across the Rosa design. It also makes a beautiful addition to Paperblanks' range of Accordion Boxes.
The Rosa design is available in sizes Ultra, Midi and Mini, with prices starting from £11.99 for the Midi. The Accordion Box is priced at £34.99.
Available nationwide. Visit www.paperblanks.co.uk to see the full collection and to find your nearest stockist.