Patara is about beautifully executed, contemporary Thai cuisine, elegantly presented in a relaxed and stylish environment. The chefs, all trained in Thailand, have a respect for quality ingredients and seamlessly blend eastern and western techniques to create dishes of character and depth that are not enslaved to tradition, dishes that appeal to a sophisticated European palette.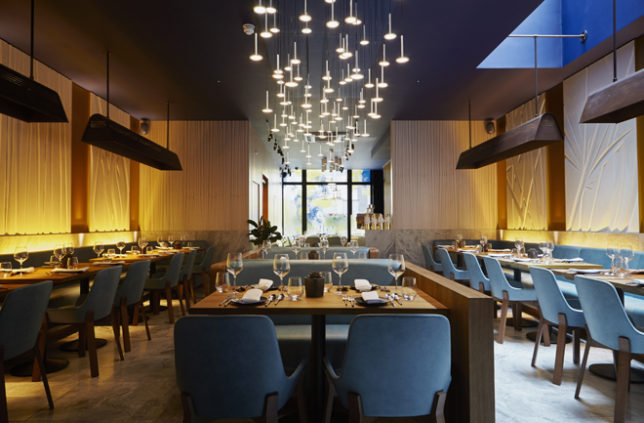 The first Patara opened 25 years ago, as a new style of Thai restaurant in London. The focus then and today remains the same: great quality and fine presentation of Thai dishes, both traditional and contemporary.  Patara is authentically different fine Thai dining. We guarantee that at Patara you will get the best Thai food in London!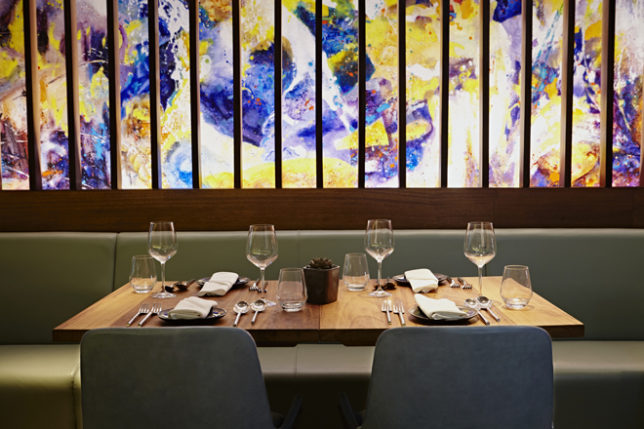 Patara, which translates as gracious lady, derives its name from Khun Patara Sila-On who, for the past 30 years as a restaurateur, has brought her warmth and generosity of spirit to the Patara restaurant group, overseeing the opening of restaurants in London, Switzerland, Austria, Singapore and China as well as her native Thailand.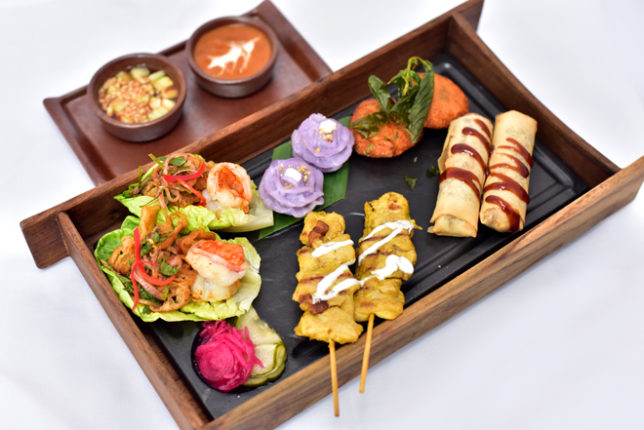 The restaurant interior was designed by Superfutures who took inspiration from the exquisite wooden carvings and decorative motifs found in traditional Thai architecture. The design of the restaurant neatly echoes the menu, blending traditional flavours and classic techniques with contemporary presentation suited for modern tastes.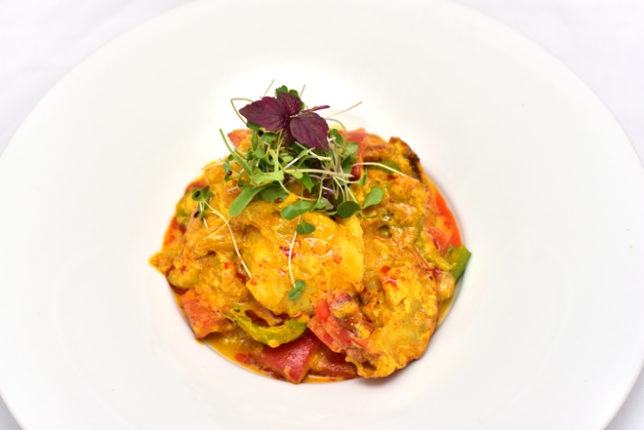 Patara Berners Street is a luxurious and calming restaurant tucked away from the hectic crowds of Oxford Street. The menu has been developed by two of Thailand's leading chefs, Chef Chumpol Jangprai and Chef Nelson.  Chef Chumpol, who has been working with Patara for over ten years, is a leading celebrity chef in his native Thailand and Chef Nelson is Patara's Global Executive Chef with 15 years experience working in leading kitchens including Momo and Sketch.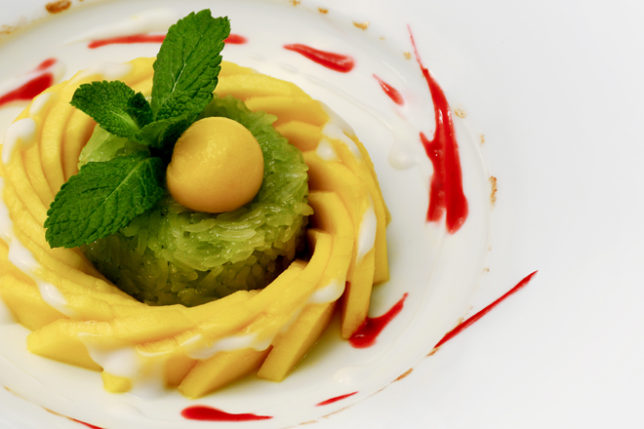 Chef Nelson places a great emphasis on recreating authentically Thai flavours and familiarising diners with the true roots of Thai cuisine. He also takes full advantage of British seasonal produce and local ingredients available in the UK. This authentically different food philosophy often inspires more innovative and playful interpretations of the culinary legacy of Thailand so I could wait to begin my dining experience as I was greeted with a warm respectful Thai welcome as I entered Patara on Berners Street.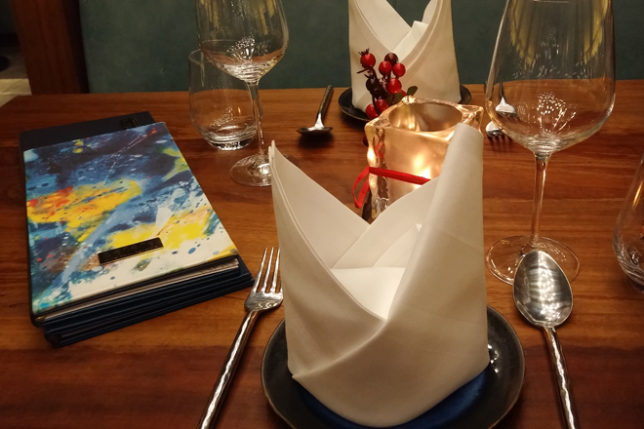 Having been shown to my table, I was served with fragrant Thai crackers with sweet chilli dipping sauce and an amuse bouche of mini savoury with shiitake mushroom, carrot and ginger to enjoy as I looked through the tantalising Thai menu.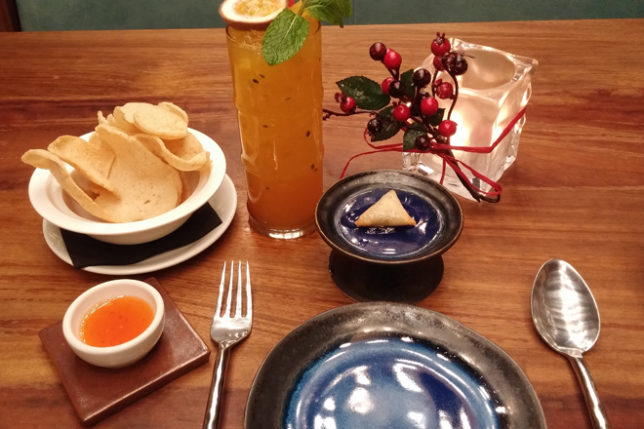 To drink, I first ordered an alcohol-free mocktail and chose the Passionata followed later in the meal by the sherbet flavours of the Virgin Patara Passion. Both drinks making good use of the tropical flavours of passion fruit.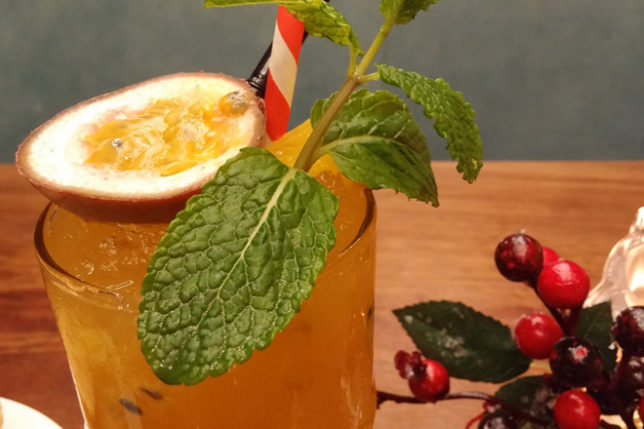 I begin my Thai culinary adventure with the prawn and chicken satay to start. The satay is complemented by a tangy pickled vegetable accompaniment of onion, cucumber and beetroot alongside a light peanut dipping sauce.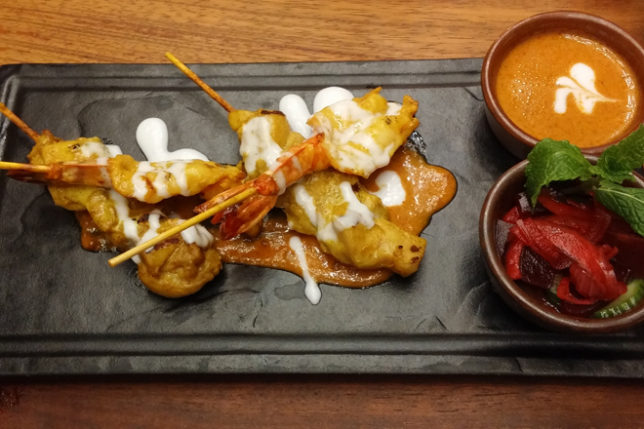 Chef has cooked the prawn so soft and tender you can cut it with the edge of a fork and similarly the chicken is moist and juicy with no hint of dryness or toughness. Come in for a closer look at the satay succulence…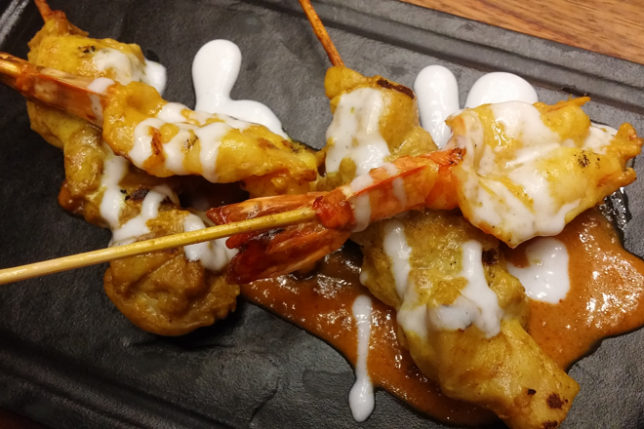 For the main course I ordered the Beef Cheek Panang. This dish is a perfect example of how Chef blends the traditional flavours of Thai cuisine with the contemporary ingredients of British suppliers – in this case the modern choice of beef cheek.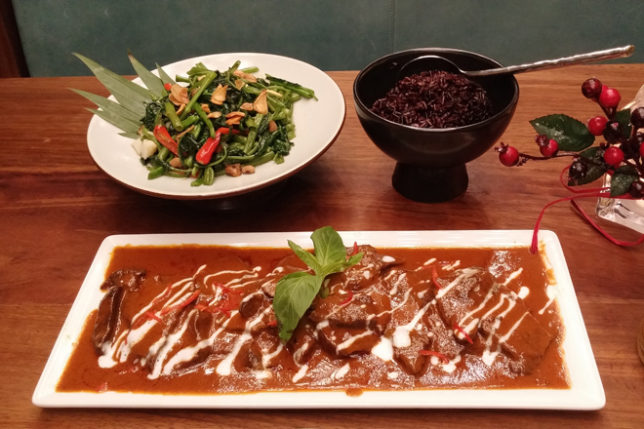 Enrobed in a rich fragrant Panang sauce, the beef cheek was beautifully soft and yielded effortless under the fork with a meltingly soft texture.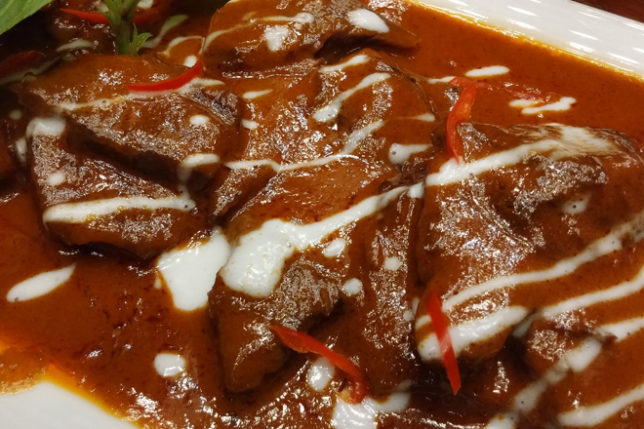 To accompany the curry, I am recommended by my waitress to try the riceberry rice. Apparently this is very healthy and good for you. Whatever the claims, the rice had a lovely nutty flavour and slightly firm texture with a beautiful rich colour.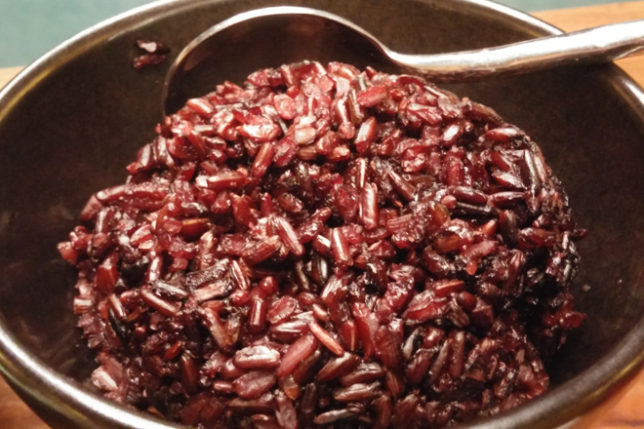 For the vegetable side dish, my waitress recommended the water spinach which is cooked with garlic and chilli. Soft green leaves constrast with deep fried garlic and stalks with a satisfying chewy texture.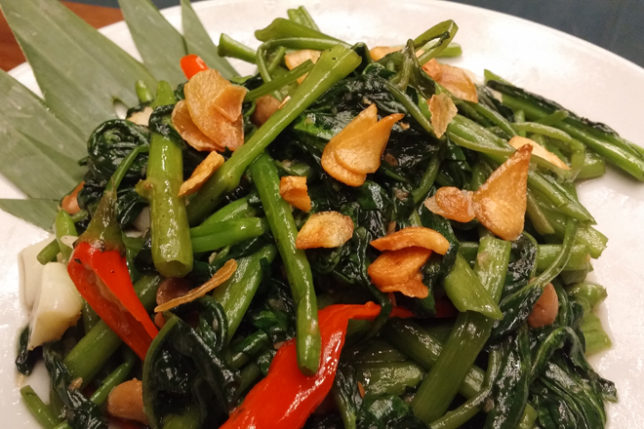 After such a sumptuous Thai meal, I decide to take a moment to digest and the waitress recommends some revitalizing Jasmine Flower Tea. The tea comes served in a glass teapot to allow you to fully appreciate the beautifully blossom captured in its glass sphere.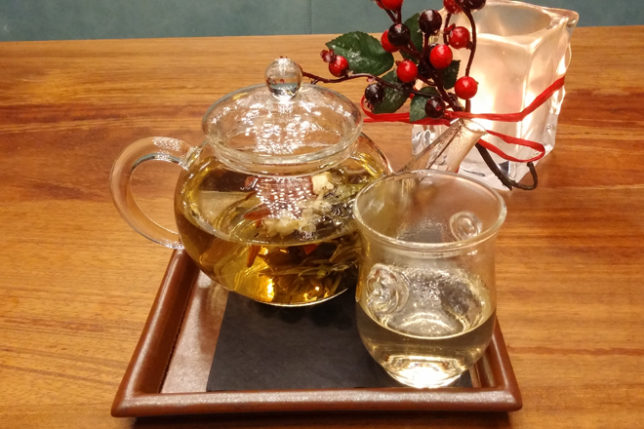 My appetite resurrected, I order a dessert of the Chocolate Pudding served with house made Mango Sorbet. Those of you who read my recent review of Amorino Fulham Broadway will already know that I'm on a one-man crusade to get Chocolate Mango trending as the new festive flavour to beat that old familiar Chocolate Orange.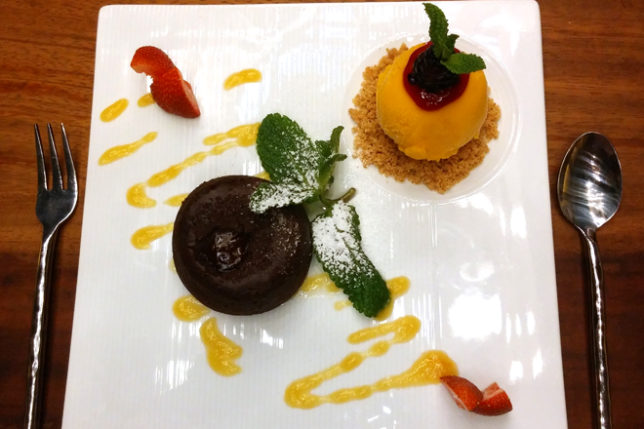 I was glad to see Patara taking up the cause! Chocolate and Mango is a great combination as this Patara dessert proves. The rich dark chocolate pudding is wonderfully light and a million miles away from being cloying…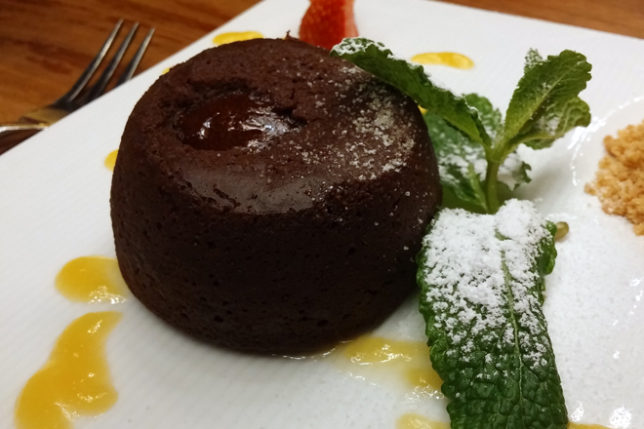 …. balanced with the refreshing fruity flavour of the mango sorbet which adds its own touch of tropical richness with its quirky presentation…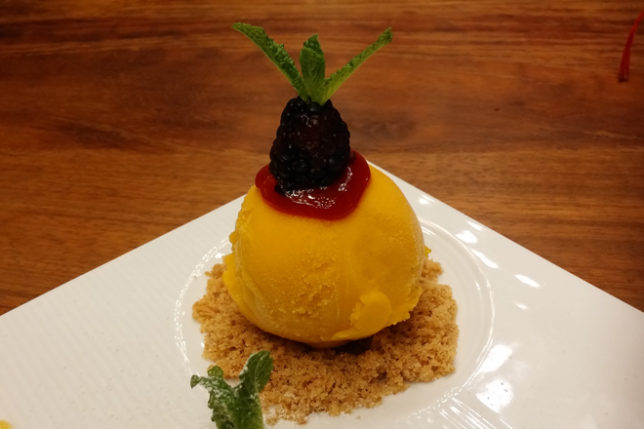 This dessert takes chocolate fondant to a whole new level. Not just a tasty pudding but a taste of paradise in my humble opinion!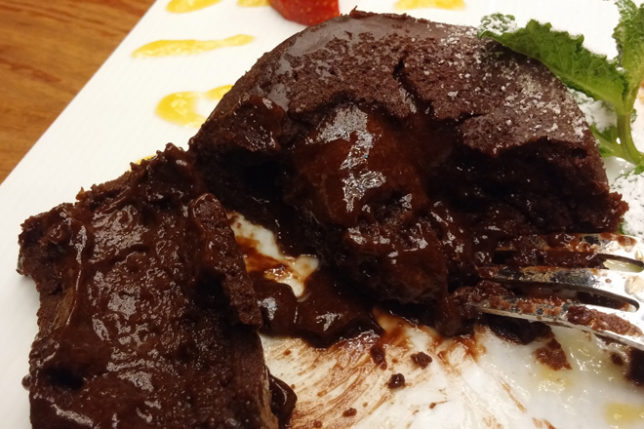 Tucked away from the incessant crowds of Oxford Street, Patara Berners St is a welcome haven of Thai culinary pleasures wrapped in a contemporary robe of modernity that ticks all the boxes whether you are a Thai Curry fan or a fine dining aficionado. Highly recommended!
Patara Berners Street
5 Berners Street, London, W1T 3LF
020 7580 9923
www.pataralondon.com
@PataraLondon