With the modern trend for wearing beards – everything from sexy stubble to full on hipster – male grooming has taken on an even more important role in modern society with a renaissance in traditional grooming products specifically designed for men who enjoy sporting facial hair. The grooming experts at Percy Nobleman have everything you need to look and feel your best no matter how resplendent your beard is. We love their quirky packaging and hand drawn designs.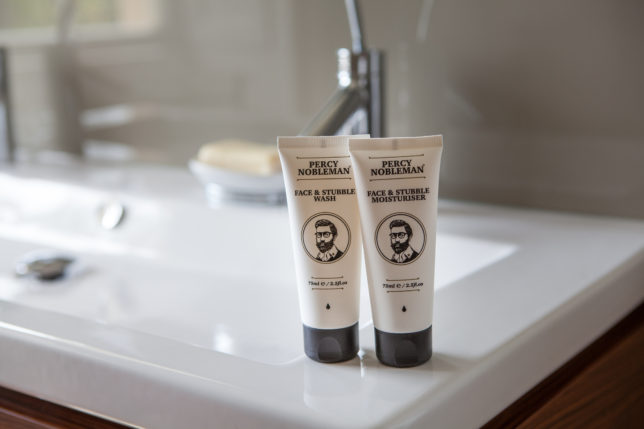 Start your grooming routine the right way with the new Percy Nobleman Face and Stubble Wash. Formulated with natural cleansers derived from coconut, this face wash will provide gentle cleaning without stripping your skin or hair of their natural oils for a fresh and invigorating start to the day. The product is scented with peppermint and cucumber. Percy Nobleman's Face and Stubble Wash is purposely designed to help soften and cleanse both skin and stubble. It is suitable for any facial hair from light to heavy stubble and naturally it's beard-friendly so works for the modern gentleman whatever his preferred style of facial hair.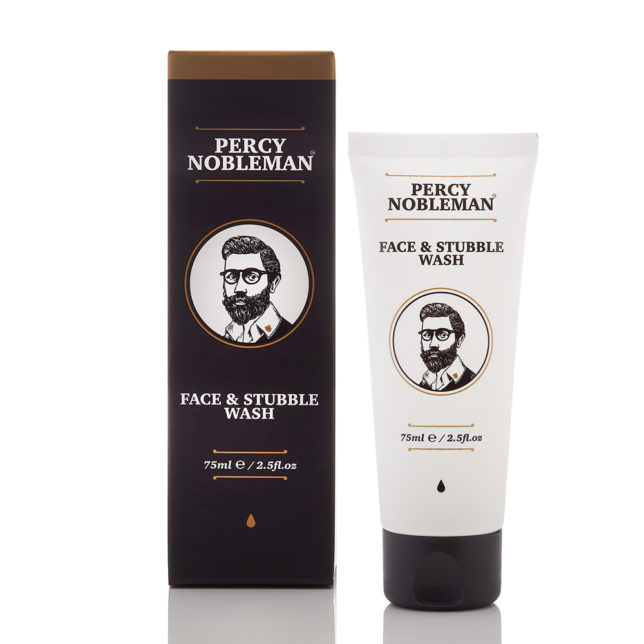 If you are amongst the 50% of men who now have facial hair on a daily basis and want to keep it looking good without drying out your skin we recommend new fresh, nourishing and non greasy Percy Nobleman Face and Stubble Moisturiser. A blend of the finest pure ingredients, this easily absorbed non greasy lotion is a mixture of light natural oils designed to moisturise and soften your skin and facial hair all at once. With its signature scent of peppermint and cucumber, this multi-purpose moisturiser is the first of it's kind and has been specially designed to aid and moisturise both skin and stubble simultaneously helping you to feel fresh, invigorating and ready to face the day.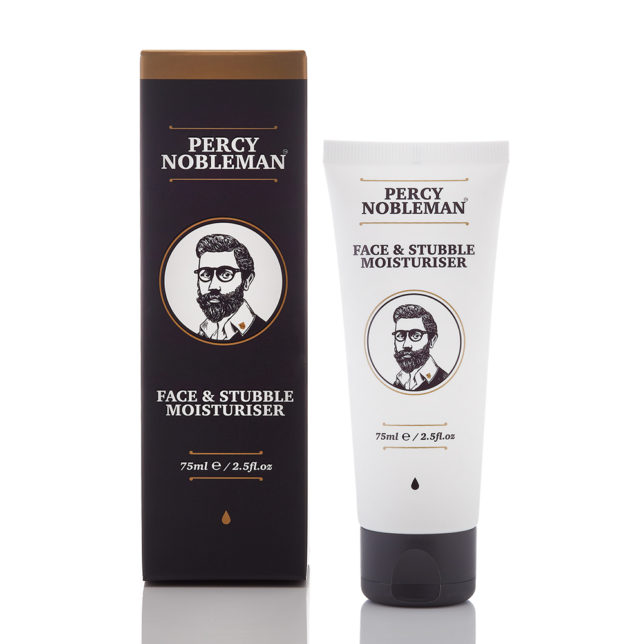 Facial hair can be seen on more and more men and beards are now more popular with younger chaps as well as more mature gentlemen. The fashionable beard may be "in" but keeping it orderly is no easy task. Look no further than Percy Nobleman's Beard Conditioning Oil which harnesses the natural goodness of argan, avocado, jojoba, and almond oils to leave your beard feeling softer than ever and looking neat and tidy. The Beard Oil is specially developed to work as a softener and conditioner so in addition to helping alleviate dehydrated, rough and damaged beards, the all-purpose beard oil can be applied to both your beard and hair for styling to leave hair with a smooth finish whether on your face or on top of your head!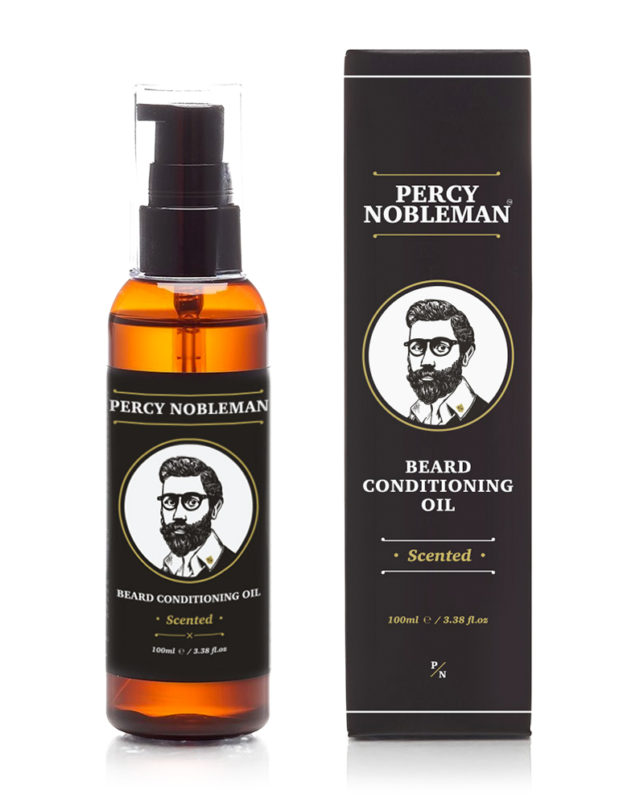 All the Percy Nobleman products can be purchased from Boots stores nationwide and online at www.percynobleman.com with prices ranging from £9.99 to £24.99