We asked George Rouse, founder of George's Kitchen – the London boutique catering company – to share his knowledge and experience on how to host the perfect dinner party from menu choices to creating the right atmosphere when entertaining at home.
You may think that having a few friends over for dinner would be an easy task, but if you've ever watched 'Come Dine With Me', you'd know otherwise. Dinner parties can be a sophisticated and delicious way of bringing friends together, whether it's for a long awaited catch up or just an excuse to eat good food. However, hosting the evening can be a lot of hard work. In fact, many people liken the stress of dinner parties to that of a job interview or commuting to work.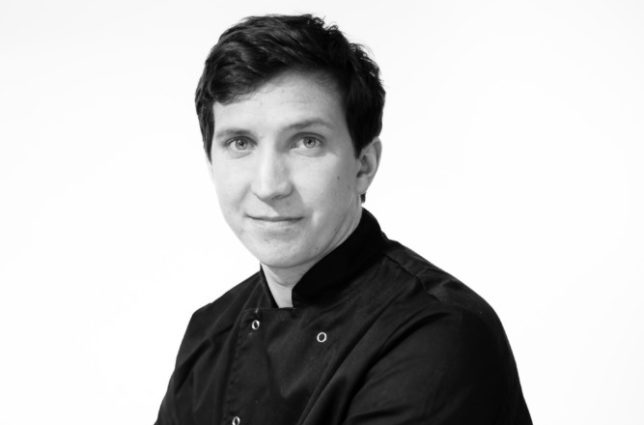 People feel the pressure to impress and to provide a memorable evening, but the right planning needs to be put into place in order to secure its success. It can be very daunting when you open the door to your guests who are clutching a bottle of wine, anticipating a good time, if you aren't fully prepared. However, with the right amount of time, planning and attention to detail, it can be a great opportunity to impress your guests and show off your skills in the kitchen.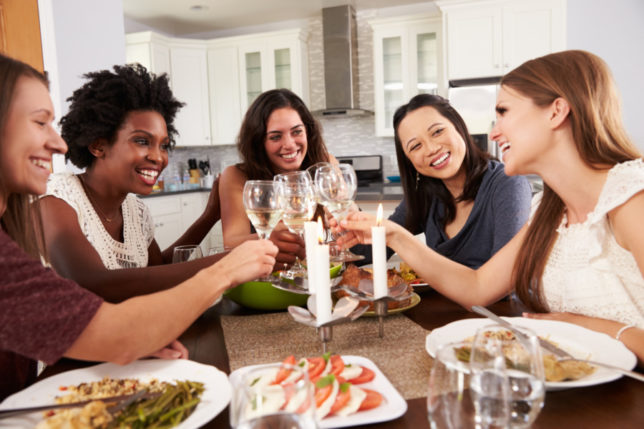 Menu Choices
Dinner parties no longer need to serve simple pasta dishes or chicken and veg. The concept has been updated and you have complete freedom over the menu. When planning your menus, consider if you'd rather a traditional feel with sit down dishes, DIY options such as fajitas or something more interactive like a fondue, which is a great way to break the ice.
It's also important that you're creative with your menu choices. It's always interesting to incorporate a theme into the evening or choose dishes that reflect your personality. However, don't try and re-invent the wheel. I'd always encourage people to experiment with different flavours and ingredients, but if you're not overly confident it may be best to stick to trusted recipes.
Another key thing to remember when it comes to your menu is to ask guests whether they have allergies or dietary requirements prior to the event, this way you're able to alter your menu accordingly in plenty of time.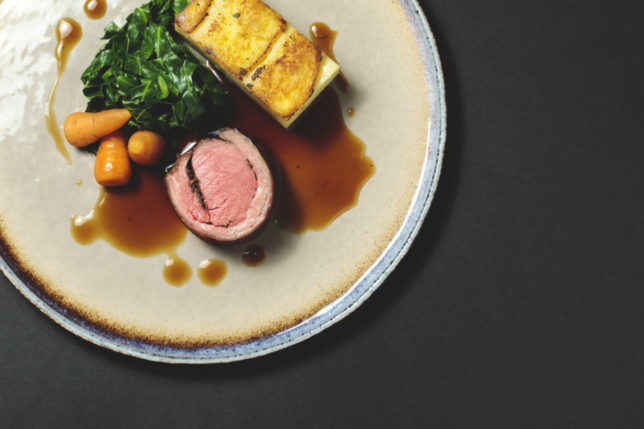 Preparations
Try and withhold shopping for the event until the day before as you'll want to ensure your ingredients are as fresh as they can be. If possible, another great way to impress guests is to incorporate home-grown herbs and vegetables, you can't get much fresher than that and it will also add a personal touch to your dishes.
Even if you've cooked the chosen dish before, it's still best to practice it a few times prior to the party, especially if it requires technical skills. Equally, on the night you should start cooking earlier than you thought you needed to, because things may take longer than expected. Not only will this take away time pressures, but it will give you enough time for the inevitable emergency run to the shop for those forgotten ingredients.
Alternatively, if you feel your skills lay outside of the kitchen, you could consider hiring a private caterer to take care of the cooking while you take care of your guests.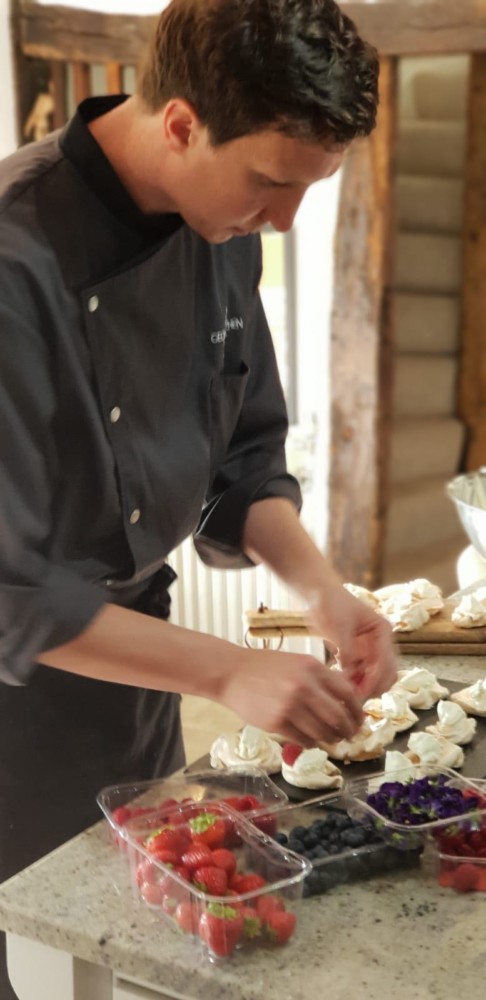 Atmosphere
Creating the right environment is vital for setting the tone of your evening. It's not just the presentation of the food that matters, but the presentation of the dinner setting also needs to be thought about. Make sure your home is neat and tidy before guests arrive.
The dining table is a focal point of the evening and where your guests will be spending most of their time, which means it also needs to look the part. Try adding a centre piece of fresh flowers to add a bit of colour to the setting or some candles to create some mood lighting. Similarly, try adding small touches such as cloth napkins instead of paper ones or lemon slices in the table water, they will also bring a more sophisticated feel to the table.
Another way to create the right atmosphere is with music. Make a dinner party playlist with selected songs, but nothing too heavy. This can be used as background noise, ensuring it's not too loud, but loud enough to drown the noise of clattering pots and pans in the kitchen. Music is also a great way to fill awkward silences, especially if your guests don't know each other and the conversations momentarily stops.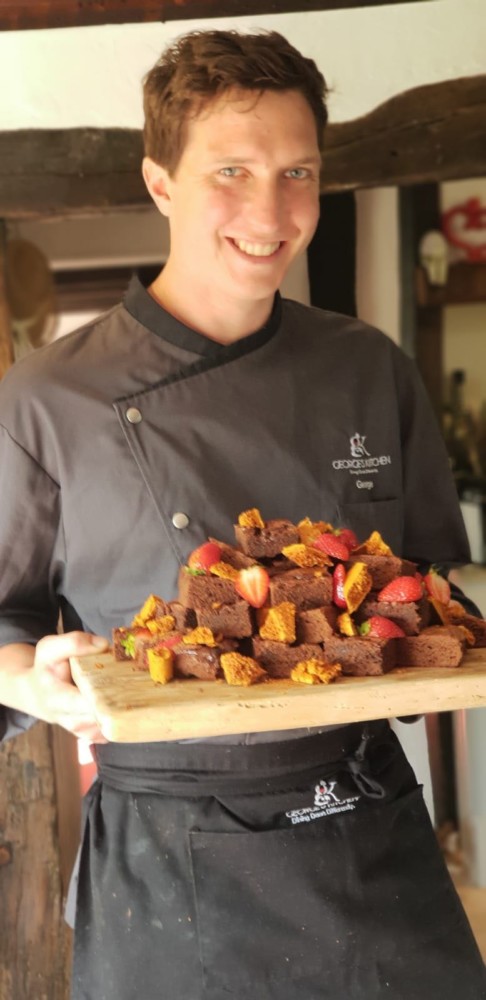 About the expert
George Rouse is the Managing Director at George's Kitchen. He attended Westminster Kingsway College where he received his Three Year Chef Diploma. His collective experience of working in both food and drink for 15 years allowed him to make more of a dynamic dining experience and he wanted to share this with people in their homes and in a corporate setting. This is how George's Kitchen was born.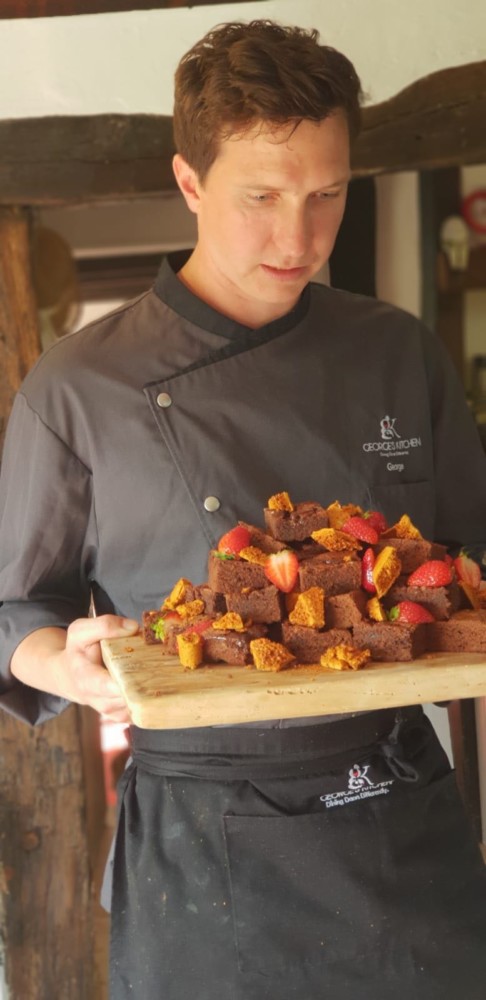 Over the last five years, the boutique company has catered for a wide range of events from small private parties to large corporate functions. The team offer luxury fine dining for clients throughout London and the home counties. Although the business has grown, George is still at the heart of every event and each client deals with him directly throughout the process. This ensures the personality and love for the business is reflected into every occasion.