PERK!ER have developed a delicious and nutritious range of porridge pots to help you feel your best every day, in the office, when away from home or just when you're in a hurry in the morning. They are a great source of sustaining energy, protein, fibre and taste as good as they make you feel. There are 4 varieties in the Porridge Pot range: 'Original', 'Golden Syrup' 'Fruity Berry' and 'Apple, Cinnamon & Raisin'.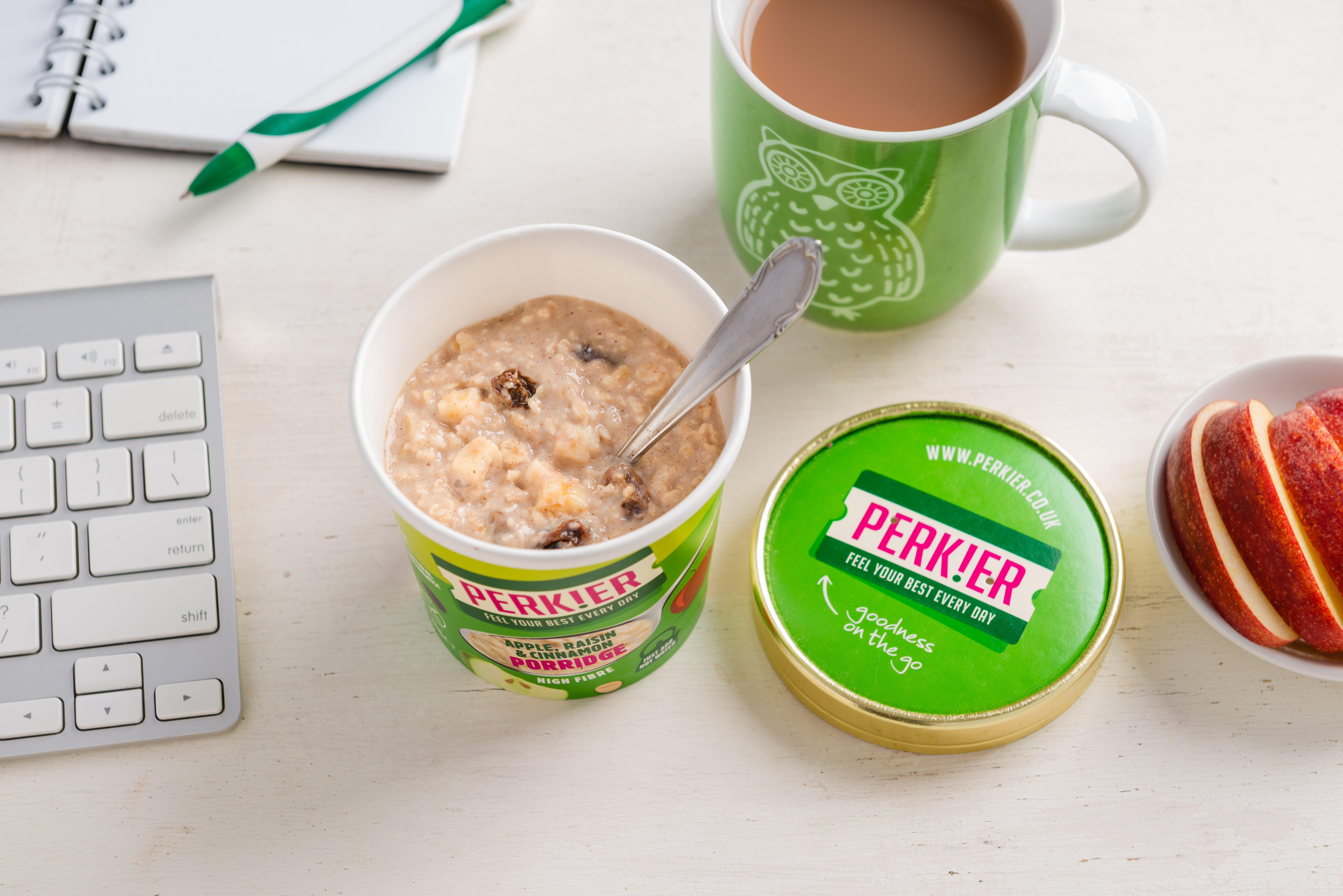 The brand NEW! Original porridge pot has a delicious creamy taste & texture, and is high in protein, which can help you feel fuller for longer, and help with a swift recovery after sport. The new improved recipes 'Fruity Berry' and 'Apple, Cinnamon & Raisin' are both packed full of delicious fruits. The 'Golden Syrup' variety has a super syrupy natural flavour.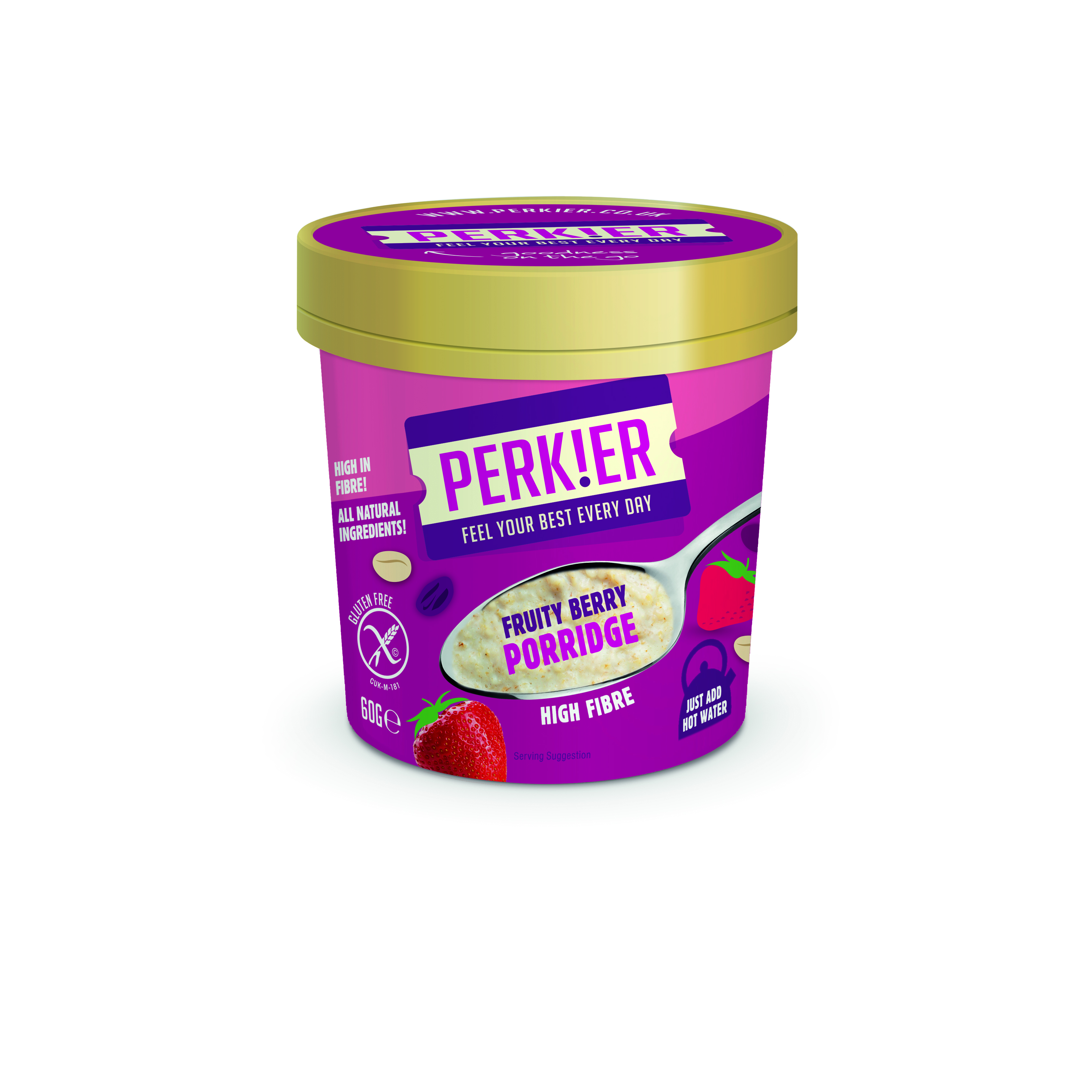 The Story behind PERK!ER
After going gluten free Ann Perkins felt so much better, and as a lover of great tasting, healthy food, she decided to quit her job with her partner Steve and launch a gluten-free food brand. Co-founded by entrepreneurs Ann Perkins and Steve Turner, they created PERK!ER in their 'Yummery' – a term used to describe Ann and Steve's creative space where they experiment with recipes and brand ideas. The couple experimented with the finest, natural ingredients until their breakfasts and snacks were irresistible for food lovers everywhere including the PERK!ER 'guinea pig' network of taste testers and those following a gluten and wheat free diet. Ann and Steve named the brand PERK!ER as a combination of their surnames. Although a gluten free diet can lack fibre and nutrients, PERK!ER products contain gluten free grains wherever appropriate that are good sources of fibre, iron and some B vitamins.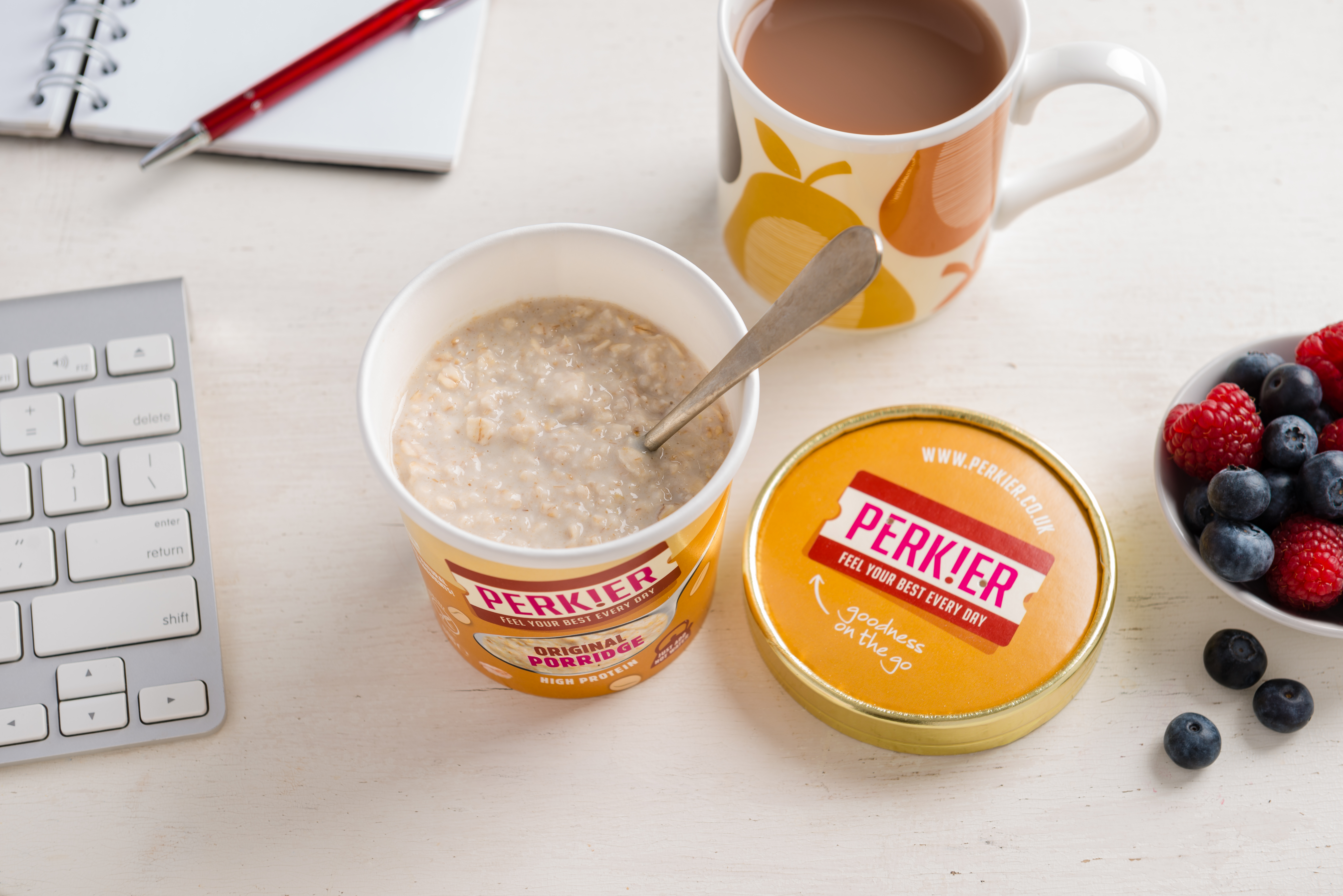 The SLOAN! Review
These convenient porridge pots are perfect for busy people as they are ready in just 2 minutes. They are a healthy option for breakfast thanks the slow release of energy provided by their protein content and they are also high in fibre. In addition to being made with all natural ingredients, these pots are also gluten free and contain no genetically modified ingredients as well as being suitable for vegetarians. The products also contain no artificial colours or flavours or hydrogenated fats. In the SLOAN! office our favourite flavour was the Fruity Berry with Golden Syrup coming a close second however the Original will satisfy any porridge purists out there. The pots are widely available from Tesco, Sainsbury's, Asda and Whole Foods but if your local store does not sell them you can also by them online from Ocado, Amazon and the PERK!ER website.
For more information visit www.perkier.co.uk