Give them something to write home about this festive season with their very own personalised notebook from www.urbancottageindustries.com. The ultimate bespoke gift, these stunning notebooks come in a spectrum of 30 colours. From citron yellow, through to emerald green, there's a colour for everyone.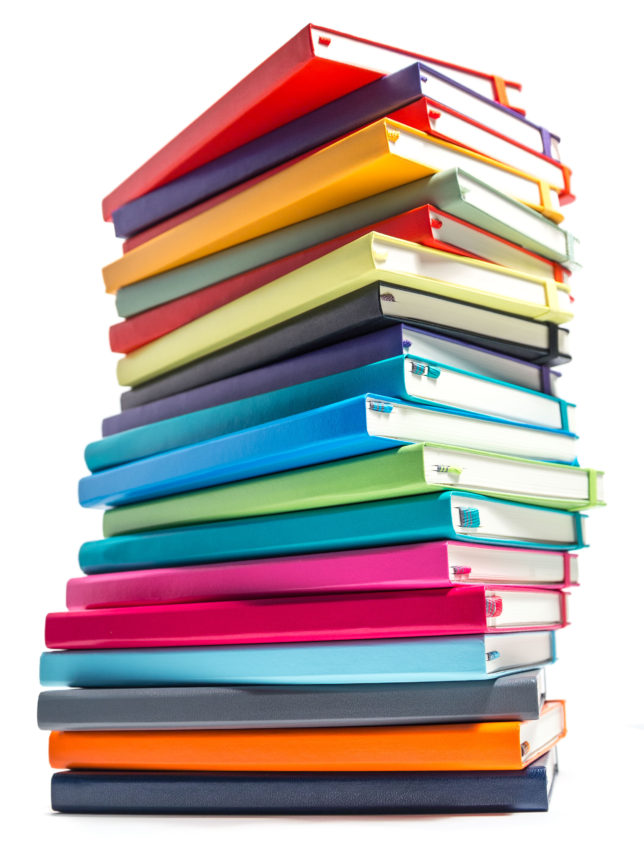 And with a choice of ruled, sketch, plain and squared paper, plus diaries and address books, you'll be sure to create something they'll treasure and use all year. Check out the lovely notebook we received at SLOAN! from our friends at Urban Cottage Industries and notice how they personalised it specially for us.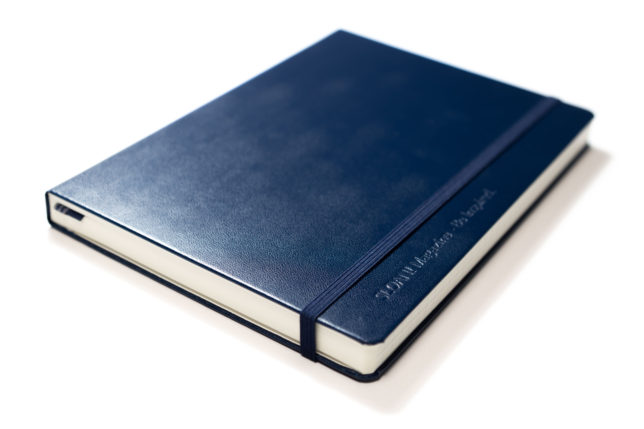 As you can see, the personalised name or message is debossed stylishly and discretely between the strap and the edge of the notebook. Blind debossing has huge practical and aesthetic advantages over foiling and printing. The impression is subtle, tactile and attractive. And, unlike foiling or printing, it does not chip or flake – the words remain crisp for the life of the notebook. The impression is created with type cast from molten metal on a mechanical Linotype machine.
You too can "be inspired" with a personalised notebook from Urban Cottage Industries. All you need to do is select a notebook,
 and type in the name or short message
 online. You'll receive the unique gift
 within 24 hours, beautifully wrapped in brown paper. Perfect for last minute panics!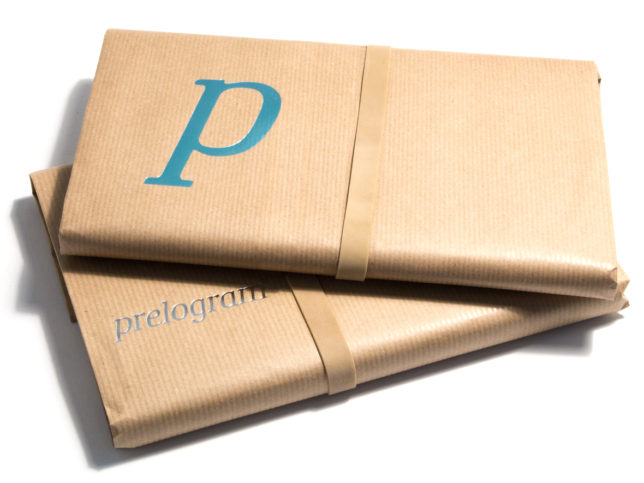 Here's the story behind this fabulous brand… in 2010 Urban Cottage Industries rescued and subsequently acquired Airedale Products & Print Ltd, securing a new future for the UK's largest collection of 19th and early 20th century typesetting machinery, traditional platen presses and printing equipment. The following year, UCI commenced redevelopment of a former trouser factory outside Hebden Bridge, West Yorkshire to house its lighting and print production operations. Since 2014 UCI has focused on the development of the Prelogram craft print brand as products became available on the high street and from other online retailers.
Personalised Moleskines are £17.76 inc delivery. Personalised Leuchtturms are £17.04 inc delivery. Both styles are available at www.urbancottageindustries.com/notebooks.