Pizarro is the critically acclaimed second Bermondsey restaurant of José Pizarro who named the restaurant after his much loved grandfather who had a bar called Pizarro in Talaván, Spain. The restaurant is just one block away from José's eponymously named sherry and tapas bar on Bermondsey Street. At the front of the restaurant is a bar offering a fine selection of sherries and Spanish wines with the emphasis on top quality Cava, Spanish style gin tónicas and Spanish vermút. We sat down to enjoy a couple of aperitifs whilst perusing the menu.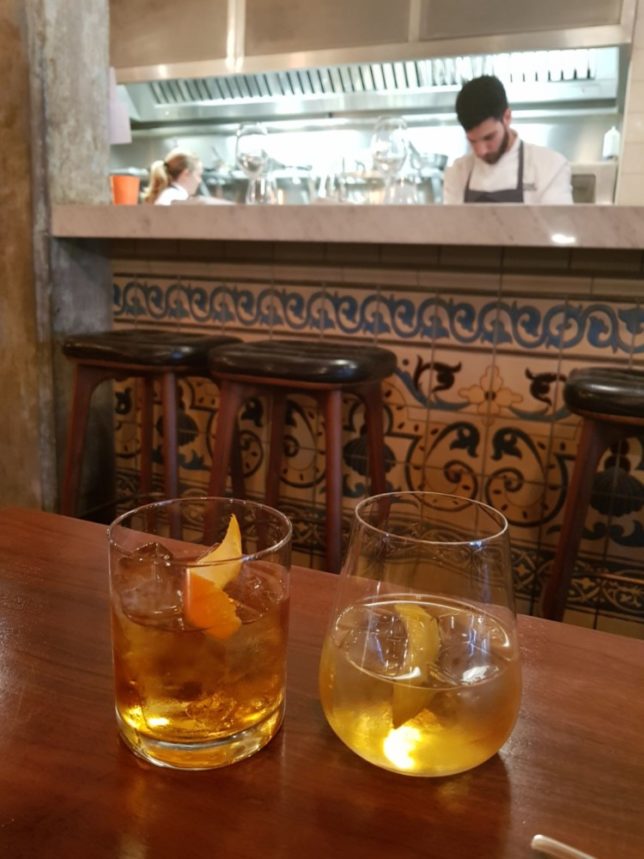 Pizarro offers a selection of both small and hearty dishes which can either be served as starters and mains in the English way or as tapas for sharing in the Spanish fashion.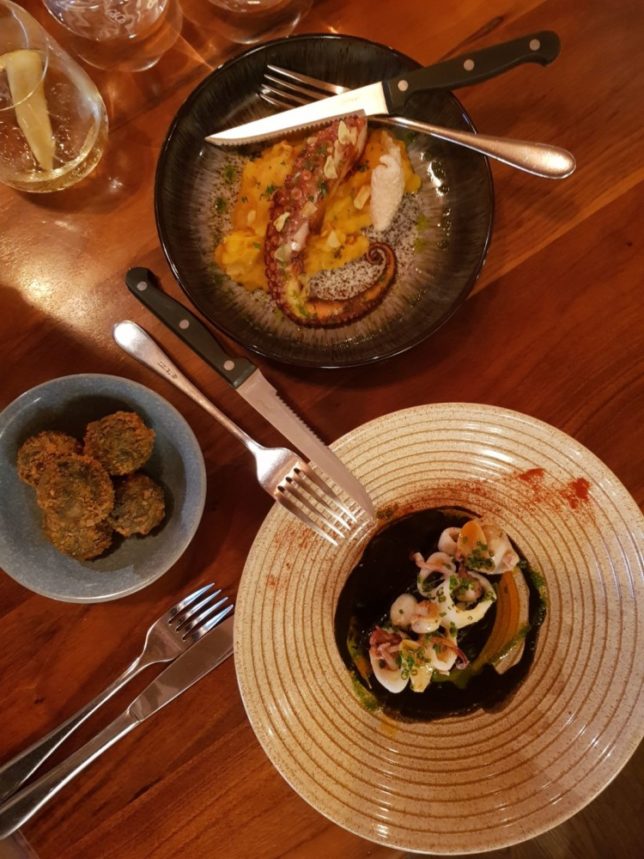 Both the bar area and long communal table are ideal places to sip a drink at any time of day whilst grazing on nibbles like cheese, cold cuts and of course tapas. We began our meal with a plate of grilled octopus served with patata revolcona and pork crackling.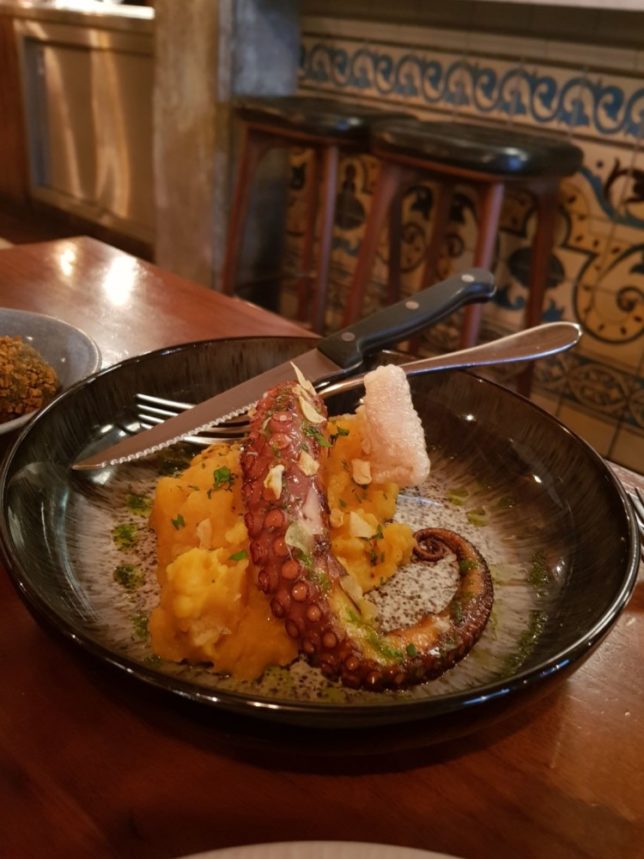 Pizarro serves lunch and dinner every day of the week including Sundays. Restaurant food menu is available in both the restaurant and the bar when the main restaurant area is open. One small plate not to miss is Pizarro's croquetas – a SLOAN! favourite.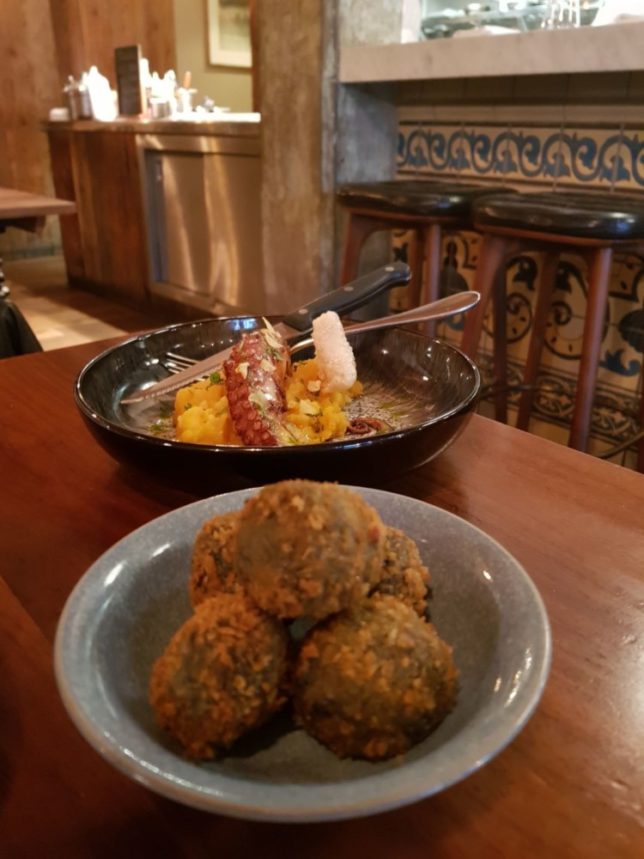 The menu is packed with declicious food and bright new flavours delivering the best that each season has to offer to diner's plates such as this delicious dish of Morcilla & squid served with squid ink sauce & confit garlic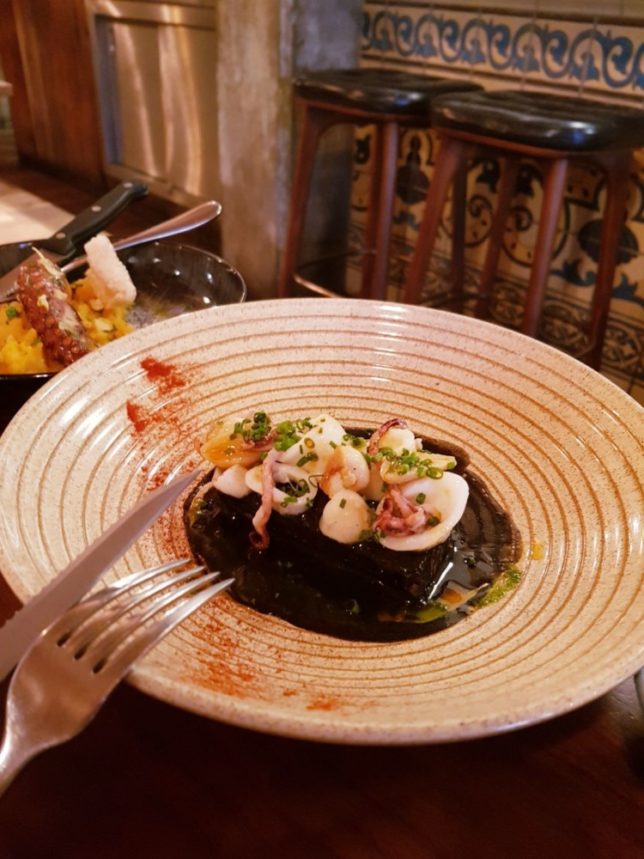 Also on the menu are more substantial main dishes made for sharing such as the Presa Ibérica – 100% acorn fed Ibérico pork cooked to perfection and best served with a couple of accompaniments like the delicious roast potatatoes or moreish Padrón peppers with sea salt.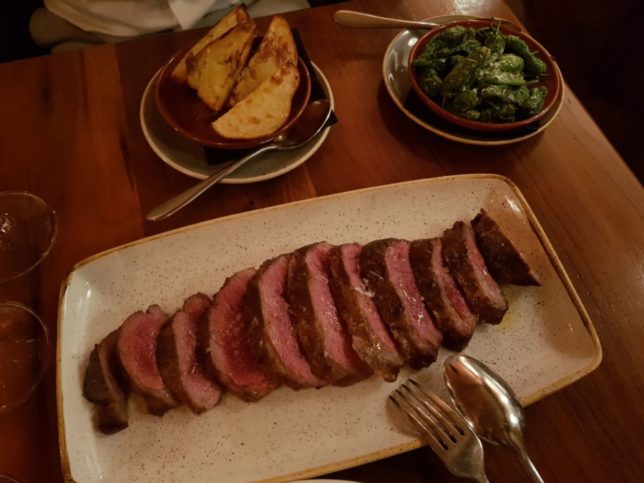 At the front of the restaurant, window seats overlook the church of St Mary Magdalen for picturesque views whilst the rear of restaurant offers seating for those looking for more formal dining, with tables for 2 and tables for 4, banquettes for 4 people, a large communal table for 8-10 people and a private dining room for 8-10 people.
Pizarro Restaurant
194 Bermondsey Street, London SE1 3TQ
020 7378 9455
josepizarro.com/pizarro-restaurant
@josepizarrorestaurants