Plum + Spilt Milk restaurant is one of London's finest destination restaurants, celebrated for the quality of its seasonal Modern British dishes.  It is situated on the first floor of the exquisite Great Northern Hotel in the heart of Kings Cross, Plum + Spilt Milk is the perfect destination for any dining occasion, be it celebratory or simply indulgent, for hotel residents, visitors to the city and Londoners alike.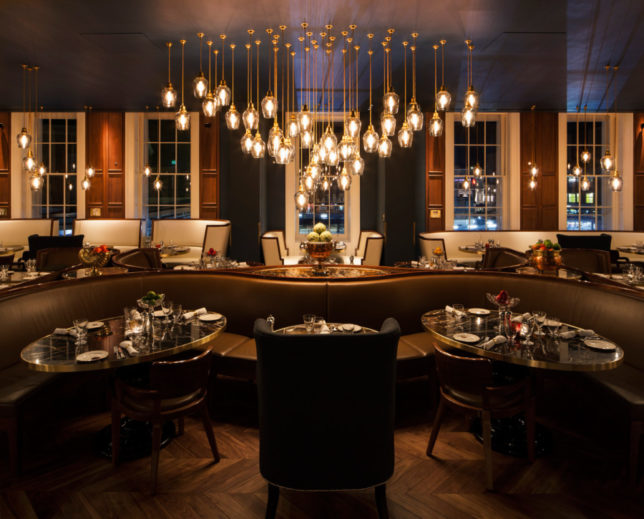 Under the direction of celebrated Michelin-star chef, Mark Sargeant, the restaurant has won several coveted international awards including 'Best Restaurant' at the International Design Awards, it features in Tatler's guide to the best UK restaurants, in which is it listed alongside London's most renowned 30 restaurants, and it is also listed in Time Out's 'Best Breakfasts in London' guide.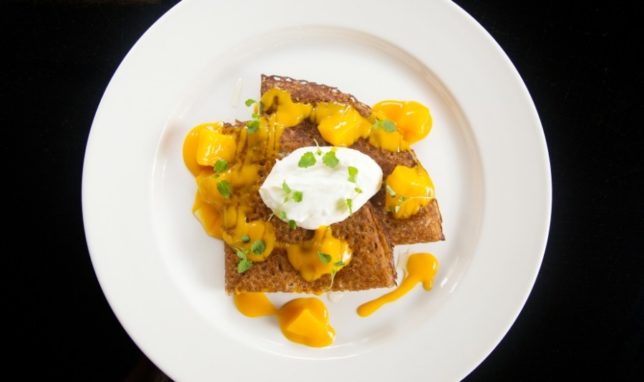 The exceptional brunch menu created by Chef Director Mark Sargeant is available every Saturday between 11am and 3pm and is a celebration of modern British cuisine with high quality, seasonal produce, for which the destination restaurant is renowned. Guests are served brunch in an a la carte format, with the addition of an indulgent Champagne offer as a refined alternative to London's boozy brunch culture. Guests dining as a pair can enjoy a choice any dish from the menu each, plus a bottle of Billecart-Salmon Champagne to share and coffee to finish.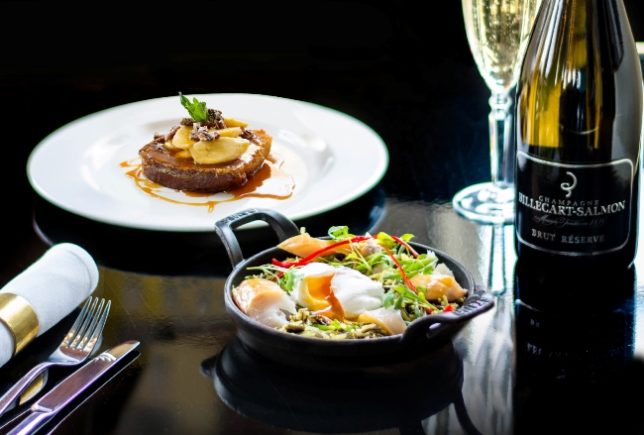 The brunch menu includes a varied selection of breakfast and brunch dishes alongside all-day dining choices. Fuelling London's love affair with avocado on toast, the brunch favourite is offered in two variations; with tomato and chilli on granary, or with Portland crab on sourdough. Heartier highlights include Plum + Spilt Milk's full English, smoked haddock kedgeree with soft poached egg, chill and coriander and Mey Selection sirloin steak with two fried eggs and paprika potatoes.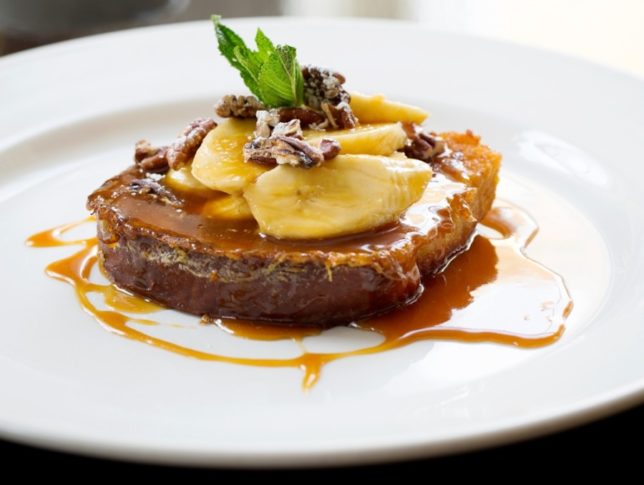 The restaurant occupies an absolutely stunning room, which combines a celebration of the Grade II listed Italianate Victorian architecture with a hint of modernity.  The theatrical space benefits from floor to ceiling large windows on 3 sides, affording breath-taking views of George Gilbert Scott's iconic clock tower at St Pancras and the new piazza.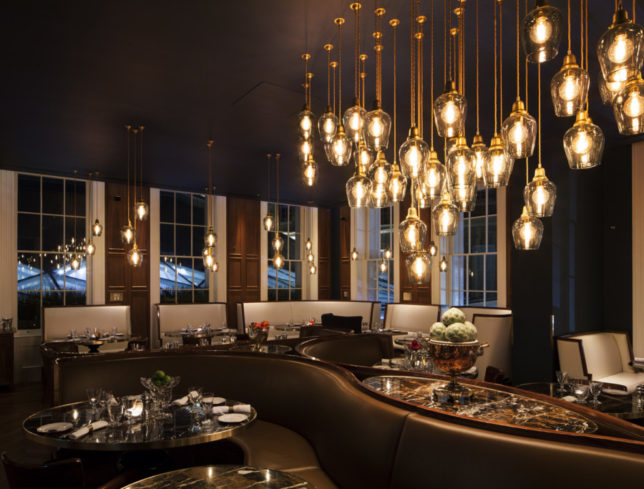 From this luxurious viewpoint, diners can enjoy the hustle and bustle that the area has to offer, whilst eating, drinking and relaxing in stylish comfort. By night, 150 hand blown transparent glass lanterns give a chimerical amber quality. Service runs daily from breakfast, through lunch and dinner, closing at midnight. The weekend menu includes Saturday Brunch, available 11-3pm, as well as Sunday Roast special menus. All menus are updated with the changing of the seasons, showcasing the very best of British produce.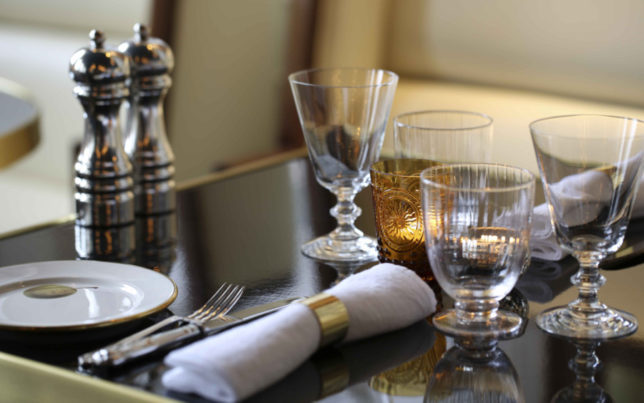 Dinner at Plum + Spilt Milk is an equally decadent affair. We began the evening with cocktails – Make A Wish and Message In A Bottle. The first was a blend of Black Cow Vodka, vanilla, lemon bitters and lemon mousse which creates a flavour reminiscent of birthday cake (hence the name).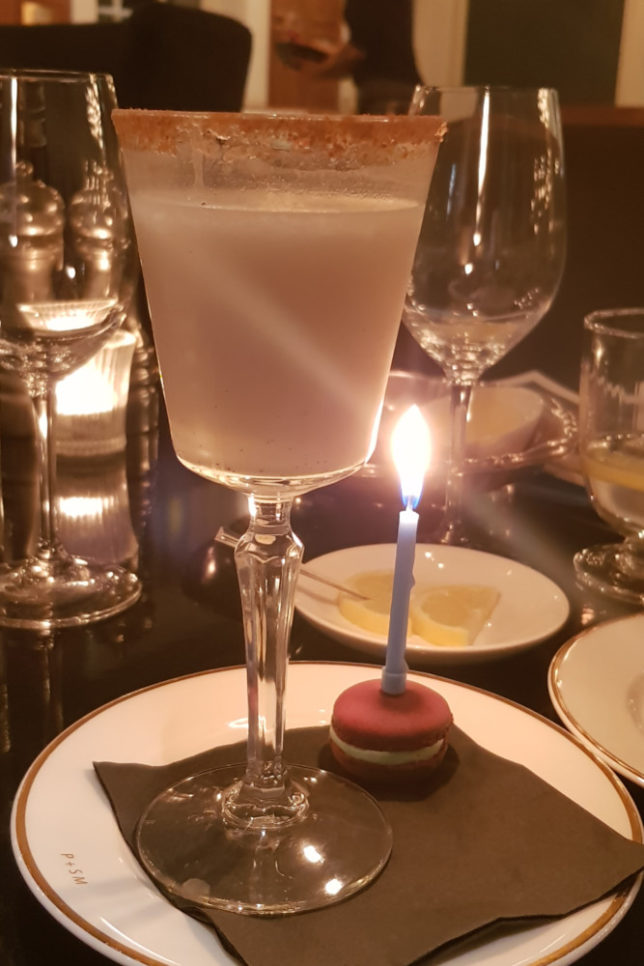 Message In A Bottle was a beautifully presented cocktail made with El Dorado Rum 5yrs, pineapple shrub, plum cordial, Maraschino, creole bitters and pink grapefruit. The strength of the rum is balanced by the juicy fruit flavours.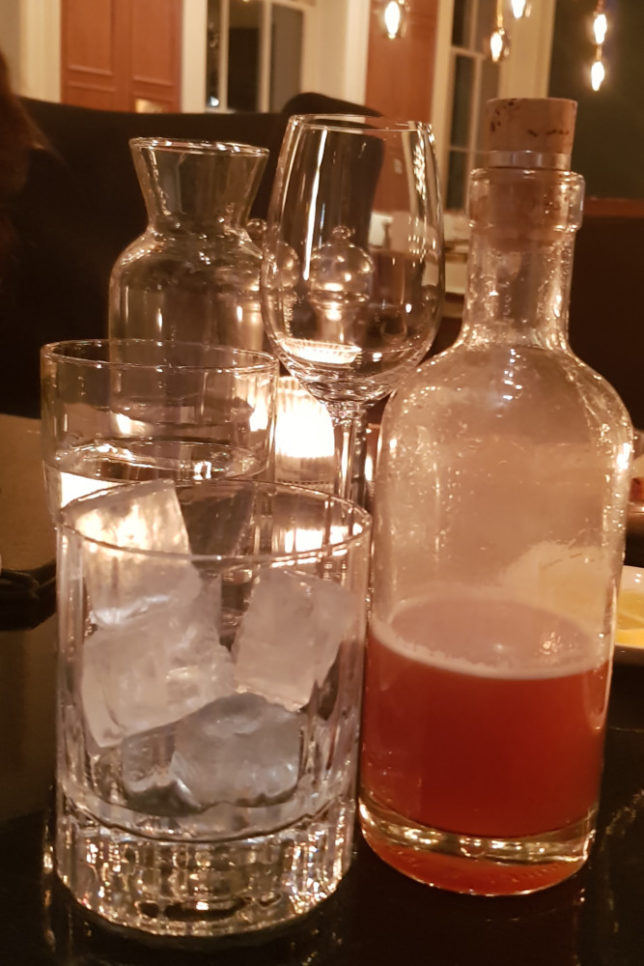 To start, I had the Rabbit Terrine served with toast. A lovely dish full of gamey flavour.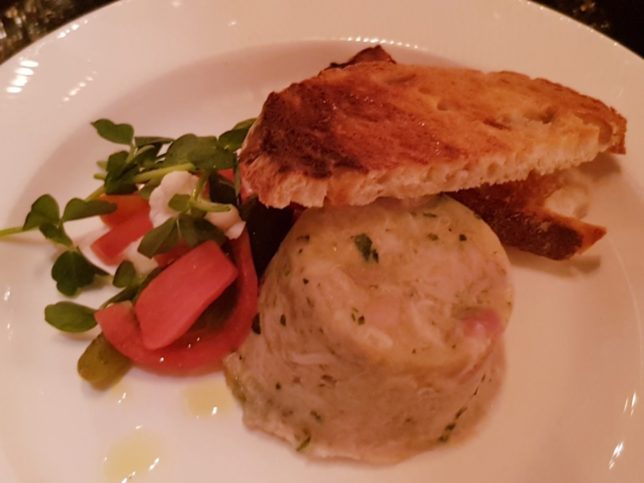 My dining partner had the Carrot Soup which was creamy and delicious.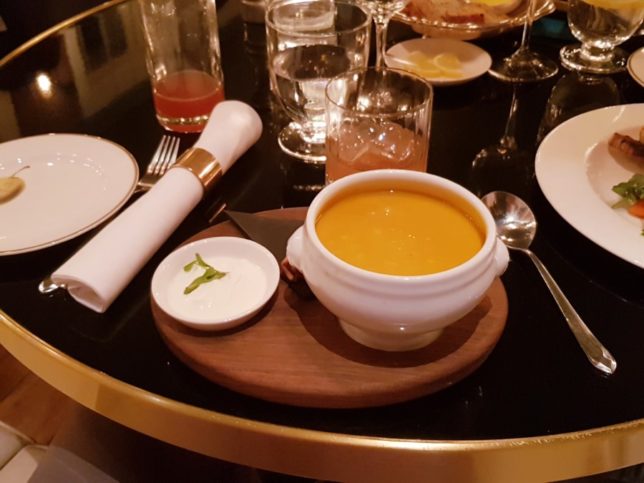 Main courses were the Plaice for me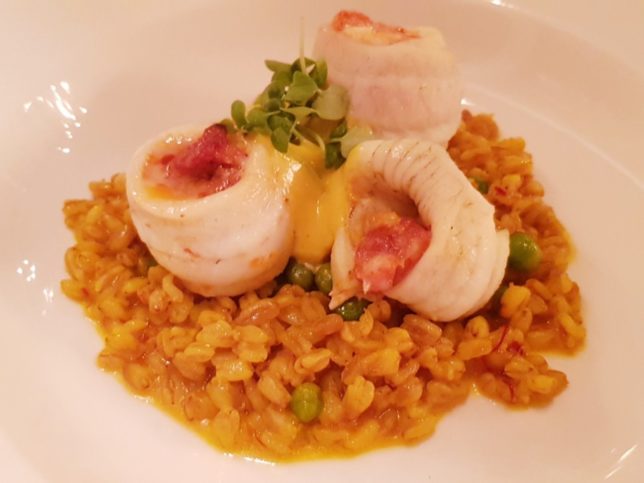 My dining partner had the more robust Wood Pigeon main dish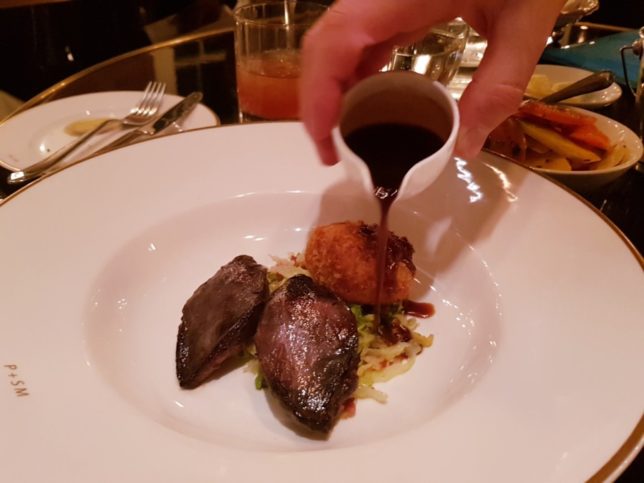 To finish we shared the Baked Alaska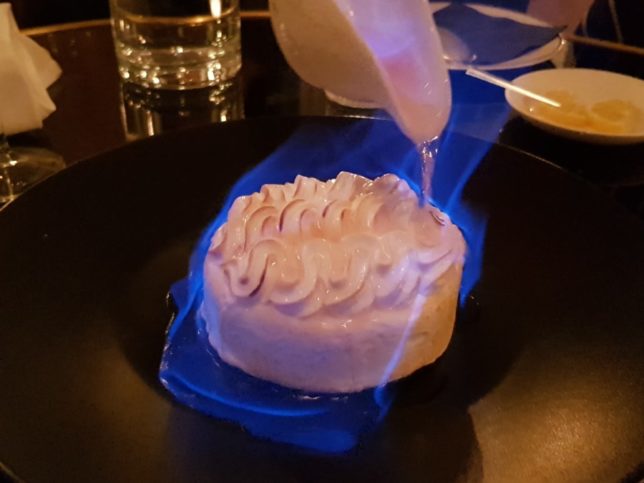 Pure theatre at the table as the dessert was flambed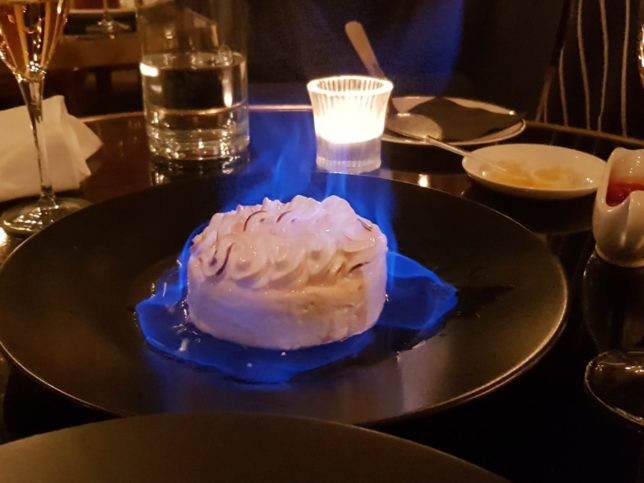 Time to dig in!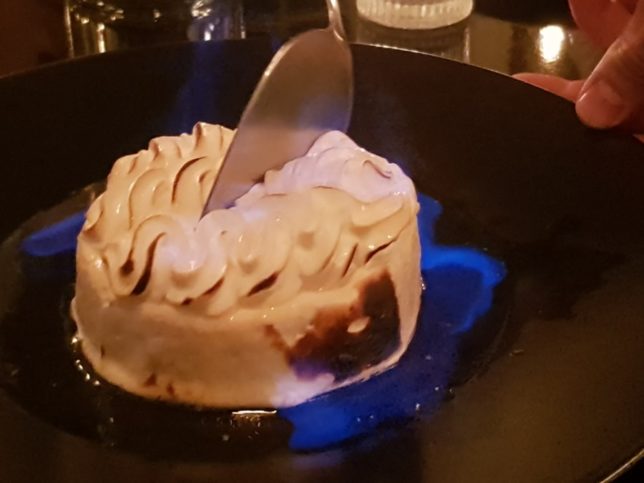 We also enjoyed the Buttermilk Pudding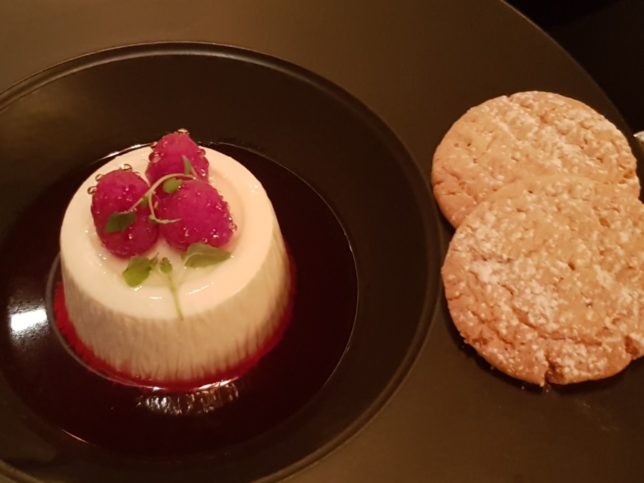 With delicate macaron petit fours, it was a fine end to a memorable evening.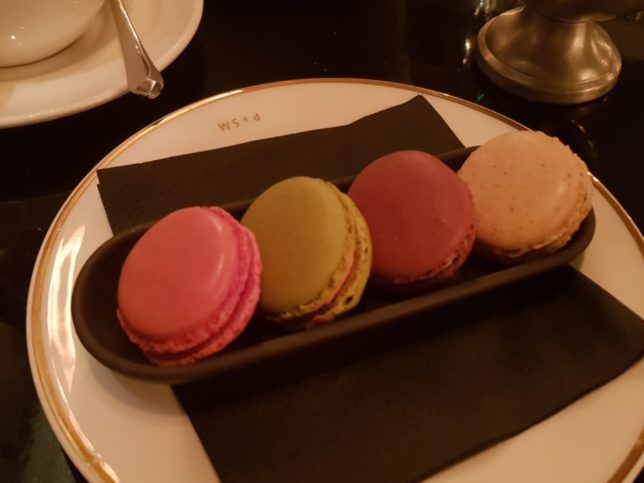 Plum + Spilt Milk
Great Northern Hotel, Kings Cross St Pancras Station, Pancras Rd, Kings Cross, London N1C 4TB
020 3388 0818
www.plumandspiltmilk.com
@PlumSpiltMilk