Marco Abele, founder and CEO of TEND Technologies AG, is a fintech entrepreneur with a wealth of experience in private and investment banking, as well as a prominent digital shaper and financial industry leader in Switzerland. Here are the TEND Community's top ten precious assets that they consider are worth investing in for 2018.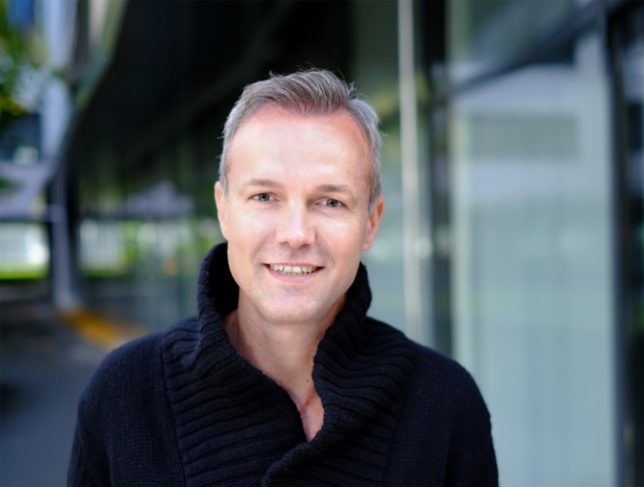 While collectable cars and art pieces naturally enter our list of the top 10 precious assets to invest in this year, what's exciting to see is a move towards more unusual and exotic asset classes; whisky collections, vineyards, musical instruments, and rare coins to name but a few.
These alternatives to traditional, financial investments offer the opportunity to not only diversify portfolios but, most importantly, provide access to a truly unique experience. This is as much about creating a highly personal and meaningful collection of wealth as it is about increasing a portfolio's value by another few per cent; potentially a win-win situation.
We're very much about listening to our members, so here is the TEND Community's top 10 precious assets that are considered worth investing in as much for the return on investment as they are about life-enriching experiences:
1. Art and photography
2017 was strong for photographic art, with lots sold at auction increasing to 54 per cent across Europe. An ideal entry point for young collectors, photography's accessibility and directness, as well as its increase in prominence across the global art stage, makes it a very strong investment choice for 2018.
2. Whisky collections
Maybe one of the lesser known precious assets, the value of collectable bottles of single-malt Scotch whisky sold at auction rose more than 90 per cent in the first half of 2017 to £11.6 million. This is a trend we expect to see continue in 2018, and for whisky lovers, the taste of value appreciation is an added bonus.
3. Wine collections
Once the reserve of the wealthiest, in recent years collecting wine has become more feasible for a wider audience. While only one per cent of the world's total wine supply is suitable for long-term investment, there is a strong chance of appreciation in value over the medium to long-term in the coming year.
4. Vineyards
Interest in investing in vineyards has been around for a number of years now. However, as more people look to make investments that provide enriching experiences as well as return on investments in 2018, a carefully selected, working winery not only has the potential to offer a real return but can be an absolute joy to be involved in. The reach of social media combined with state of the art technology means the dream of joining forces with fellow enthusiasts, achieved through co-ownership, is now a real life-enriching opportunity.
5. Musical instruments
While perhaps not an obvious choice, a recent report found the annual rate of return for a Stradivarius violin between 1980 and 2011 was 15.4 per cent. As high-end classical instruments remain pretty much immune to the sudden surges and drops of global markets, they can offer a really attractive investment for those who enjoy playing or listening to a classical repertoire and are looking for ways of diversifying their portfolios. Imagine the joy and satisfaction as an owner or co-owner of a renowned Steinway, watching a performance with your piano being played by a famous concert pianist.  That's a hugely powerful experience.
6. Collectable cars
Collectible cars have long been a compelling alternative asset to invest in, with the history and heritage of each car bringing far more to investors than merely return on investment. Not forgetting the obvious chance to get behind the wheel and even share the experience with friends and family. Over the last two years, the market showed growth of eight per cent and 457 per cent over a ten-year period. This trend shows signs of continuing, which keeps collectible cars firmly on our list of 2018 favourites.
7. Coins
Historically, coins have shown impressive returns, averaging 15 per cent annually over a 10-year period according to some experts. With many investors now wanting to experience the heritage of their investments, coins provide the opportunity to delve into a period of time's history while potentially offering an attractive investment opportunity for 2018. As collectibles you can touch and feel, it's also unlikely that you're going to detract from the value of something that has possibly spent hundreds of years buried in a field, exposed to the elements!
8. Racehorses
Investing in a racehorse through a racing syndicate can be huge fun and maybe make you a bit of money. Owning a racehorse outright is very expensive and has ongoing costs so co-ownership through syndicates can be a great way of indulging in your passion. Benefits include being able to get the chance to meet and mix with fellow enthusiasts, visit the stables, go to race meets your horse is racing in and to get in the winner's enclosure if your horse wins.
9. Boats
In 2016, super yacht sales grew by around five per cent and this trend continued last year. While buying a luxury boat outright has long been for only the wealthiest, the ability to invest as a 'co-owner' of a luxury boat provides the dual opportunity to take to the water while keeping your investments safely on dry land.
10. Luxury holiday homes
While property has long been a traditional form of investment, investing in a second holiday home has been considered a luxury most can't afford. However, according to research by London School of Economics, the gross income of all holiday rental owners in the UK is as much as £950 million per annum. With such high returns and the promise of new experiences each holiday, luxury holiday homes should be on your investment list.
About the expert
Marco Abele, Founder and CEO of TEND, is a fintech entrepreneur with a wealth of experience in private and investment banking, as well as a prominent digital shaper and financial industry leader in Switzerland. Having worked on digital innovations for several years, in 2017 Marco left Credit Suisse to found TEND, with the aim of transforming existing business models through the implementation of smart contract and blockchain technologies.
Marco's professional track record includes two decades of working in some of the most successful global financial institutions. He has worked at Deutsche Bank as a Legal Advisor, Product Manager and Global ProgramLeader, as well as held roles at Credit Suisse as Strategy Project Manager, Chief Operating Officer, and Chief Digital Officer.
Marco holds an MBA from Duke University as well as a degree in law from the University of Panthéon Assas. He is a qualified lawyer, having completed his legal studies at the Ludwig-Maximilian University in Munich which ranks globally among the top 30 universities for law.