The one thing that stands out be you at Henley, Ascot, Polo in The Park or Wimbledon is the fact that the majority of people there have the most flawless looking skin. This doesn't have to cost the earth and there a few simple tricks and products we here at SLOAN! love to use in preparation for a great day out. Skincare and a good cleansing routine are just as important as the make up you choose. The better the skin underneath the more perfect the final look. We love…
skinChemists Instant Facelift
skinChemists Instant Facelift promises to turn back the clock without surgery or needles resulting in a '10 years younger' effect. The serum contains active ingredient Magnesium Aluminium Silicate, an MUA industry favourite frequently used on television stars due to its amazing ability to instantly tighten the skin for improved lift & elasticity and a reduction in lines & wrinkles. Now you can achieve the same camera-ready complexion! Priced at £167/30ml, SkinChemists Instant Facelift is available from www.skinchemists.com and www.lookfantastic.com
Dr.PAWPAW Original Balm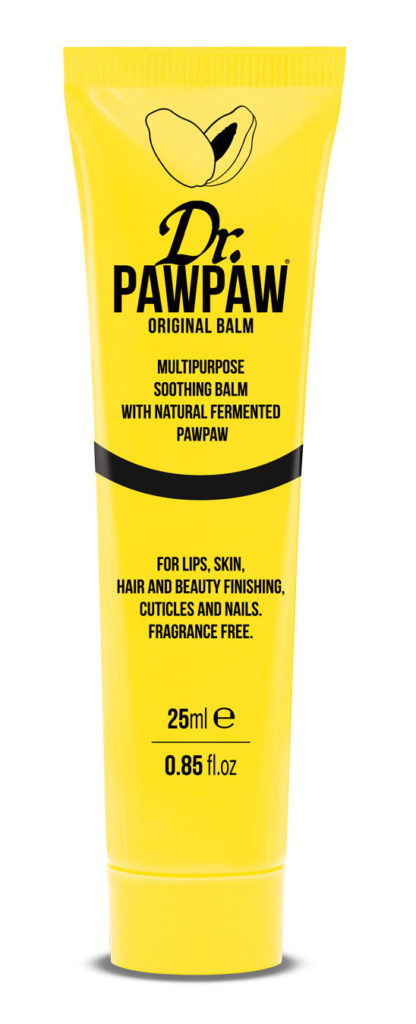 Dr.PAWPAW is the ONLY British made, multi-use, miracle product containing a variety of effective nourishing ingredients, including fermented papaya, olive oil and Aloe Vera oil which combine to create Dr.PAWPAW's smooth, long lasting balm.
Papaya is considered as the Holy Grail ingredient by beauty experts due to its rich source of vitamins, minerals and antioxidants, which repairs, moisturises, smoothes and soothes parched, tight skin. Dr.PAWPAW Original Balm is a firm favourite amongst celebrities including Alicia Keyes and Emma Willis. It is the ultimate make-up all rounder, being a balm that can be used to prepare skin as a moisturiser to cosmetic finishing as a highlighter. It is a SLOAN! favourite essential handbag item as well as a good prepping tool for fabulous soft skin. Dr.PAWPAW costs £6.95 for 25ml and is available from Selfridges, Harvey Nichols, Fenwicks, TOPSHOP, ASOS and Look Fantastic.
YOSO Compact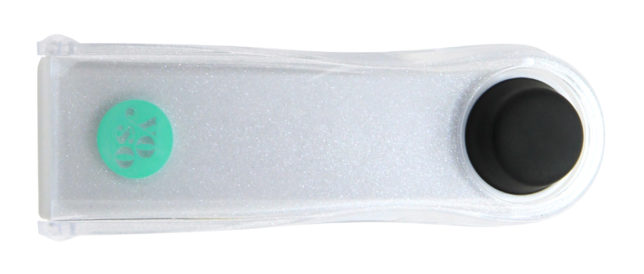 YOSO Compact is a travel friendly sized beauty device that uses the basic principles of ionic technology to ensure skin has undergone a deep yet gentle cleanse. Great to clean off the after effects of a late night or a long day battling the elements. Easy to pack and easy to use helping you keep your skin looking great no matter where you are. YOSO Compact costs £36 and is available from www.feelunique.com.
RapidLash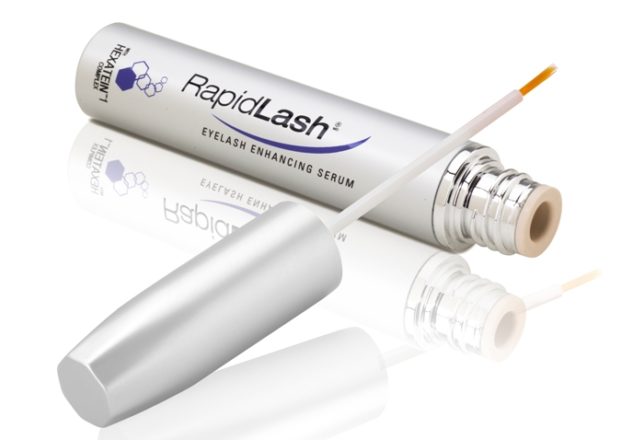 If you are willing to put in the preparation time in only 30 days you can have fabulous looking lashes. You can enhance eyes with RapidLash eyelash enhancing serum, simple to use just sweep the liquid across your lash line from the inside out like an invisible layer of eyeliner just before bed. In 30 days you will have noticeably longer and stronger lashes which make your eyes pop. RapidLash costs £39.99 and is available from www.lookfantastic.com
Transformulas Hydration Gold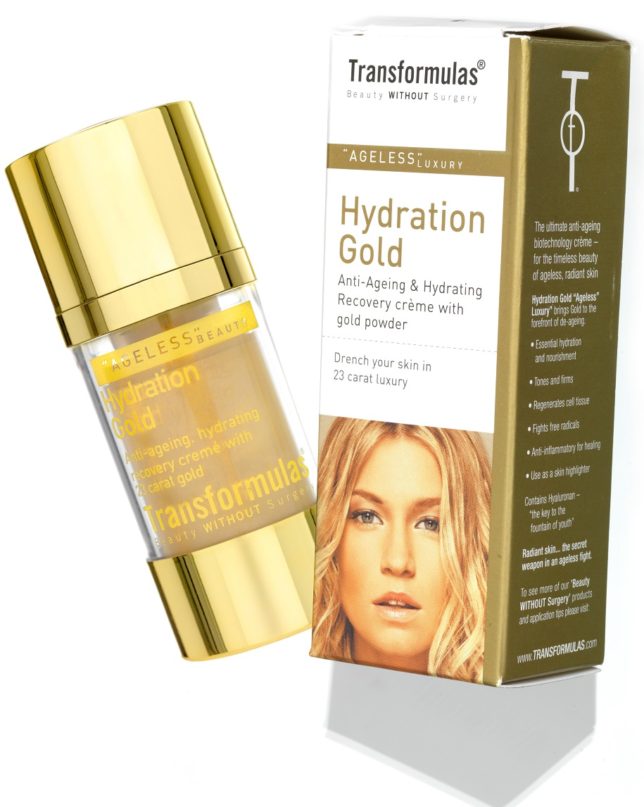 Transformulas Hydration Gold combines 23 carat pure gold with Hyaluronic acid to bring the anti ageing benefits to the forefront. The benefits of the 23 carat gold powder allows optimising visual effects that Hyaluronic Acid hydration brings to the skin, creating a sheer veil of radiance that can be lost with age. With all the luxurious gold from jewellery to flakes in champagne around you during the Season why not treat your face to some gold of it's own. Transformulas Hydration Gold costs £41.95 and is available from www.transformulas.co.uk
Transformulas Lip Volume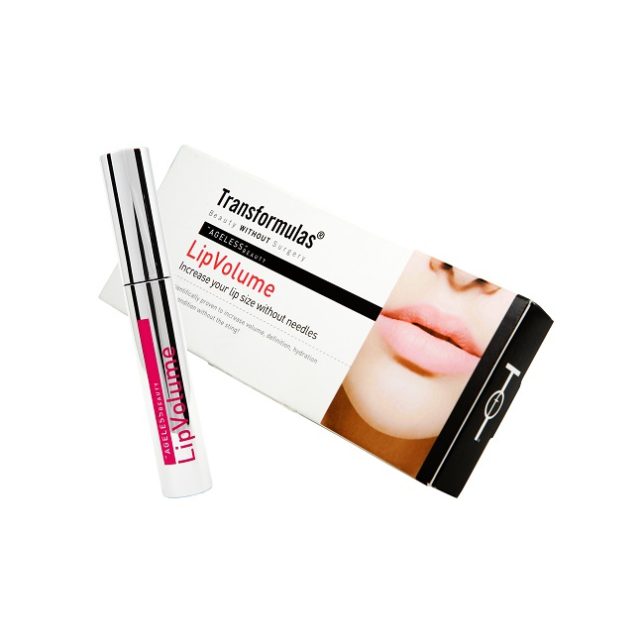 If you love Hydration Gold then why not complete the set. Transformulas Lip Volume locks in moisture stimulating lips and boosting the natural collagen for bigger more beautiful lips. Affordable, needle-free and award winning with a unique formulation that works quickly to plump up and re hydrate your lips. Boosts lips up to 40% in 30 days when applied daily. Transformulas Lip Volume costs £29.95 and is available from www.transformulas.co.uk
MaskerAide Weather Warrior face mask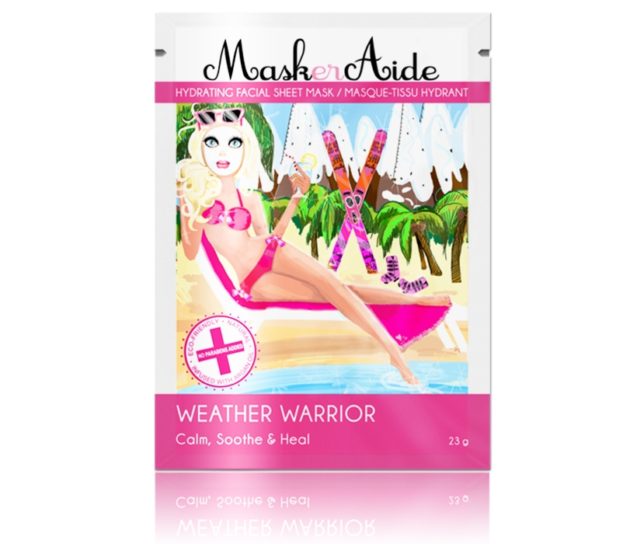 Whether you've spent the day baking on Centre Court or sipping champagne by the white picket fence we have all grown to love separating us from the our favourite polo ponies, your skin has taken a beating. Exposure to damaging elements such as harmful UV rays, wind and extreme cold can leave your skin dry, flaky and screaming SOS! This handy face mask helps restore the damage caused by putting your skin through it's paces. MaskerAide costs £5 and is available in Selfridges, Marks & Spencers or direct from maskeraide.co.uk
 Embryolisse Smooth Radiant Complexion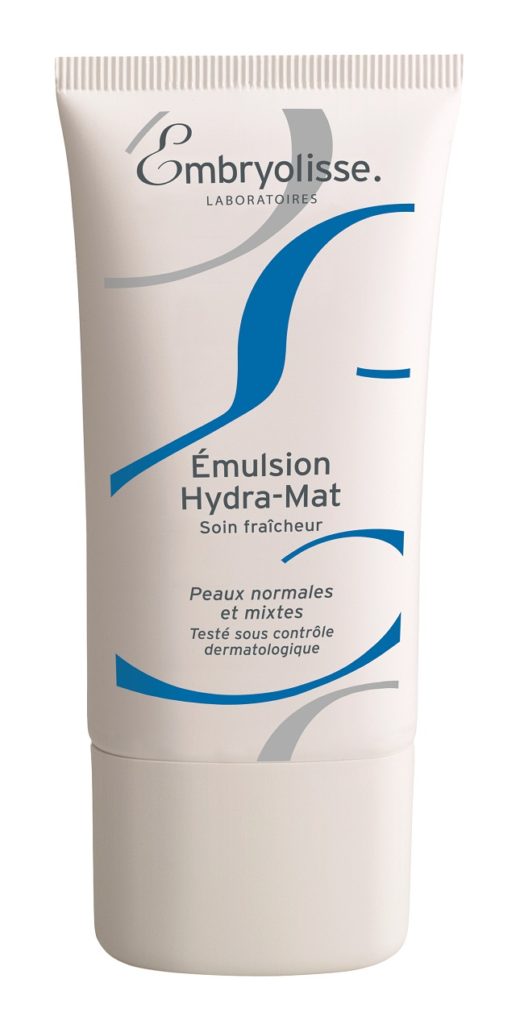 Upon application the skin is instantly plumper and smoother. In association with hyaluronic acid, a moisturiser based on biotechnology that saturates the skin with water while redefining it, the oat extracted natural sugars leave a tensor and lifting film over the face; the skin is smoothed out, fine lines are erased, the features are rested, allowing a better capture of the light. Mother-of-pearl pigments give a natural blur that enlighten the skin with an even radiance.  We love this for a plumper, smoother looking skin. Embryolisse Smooth Radiant Complexion costs £24.99 and is available from Boots
Pestle & Mortar Hydrate moisturiser
If you find your water consumption is dwindling in favour of alcohol, remember your skin needs hydration too. Pestle & Mortar Hydrate is a triple peptide moisturiser that softens, repairs and firms skin while hydrating deep beneath the epidermis. The weightless, non-greasy moisturiser features tri- and tetrapeptide technology that helps to stimulate collagen production, restoring skin's firmness and elasticity, whilst also reducing the appearance of fine lines.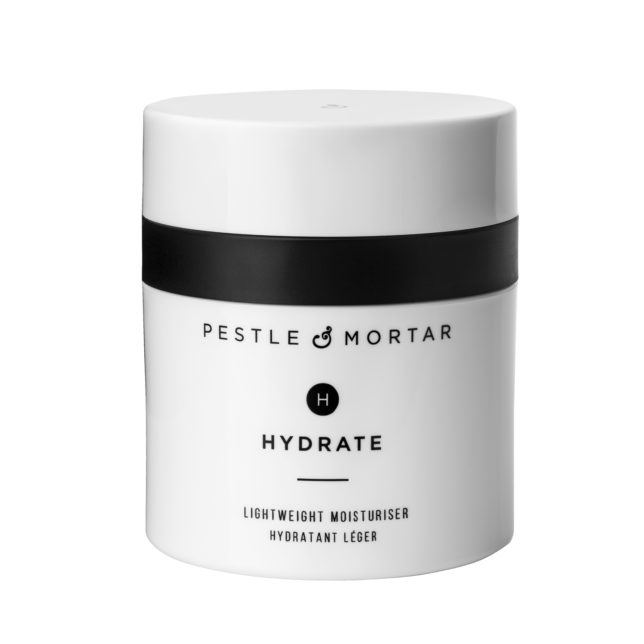 Designed for all skin types, the new moisturiser is formulated with jojoba and squalane, natural active ingredients renowned for deeply moisturising skin and preventing UV damage and the formation of age spots. Hydrate also features pomegranate, green tea and vitamin E, powerful antioxidant-rich ingredients that fight free radicals and promote collagen and elastin production. Hydrate comes packaged in a lightweight, airless container to prevent contamination and ensure the cream stays active with every use. As with all Pestle & Mortar products, Hydrate is free of parabens, mineral oil, silicones, sulphates, propylene glycol, synthetic fragrances and animal derived ingredients. Pestle & Mortar Hydrate costs £38.00 for 50ml  and available from pestleandmortarcosmetics.com