Primavera, founded by Ute Leube and Kurt L. Nübling in the foothills of the French Alps have dedicated themselves to understanding essential oils, their unique benefits, and their delicate extraction from 100% organic plants for 20 years.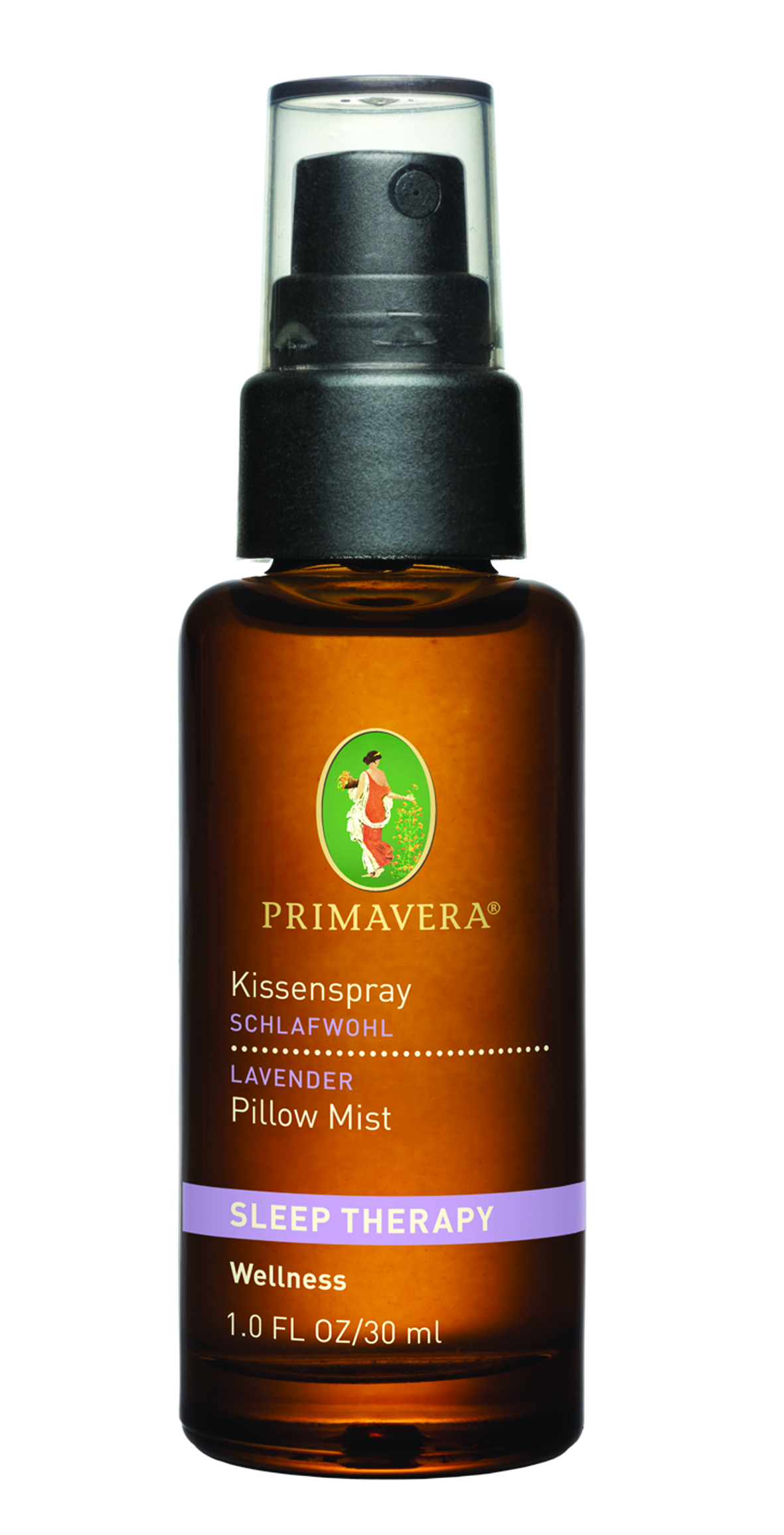 Ute Leube and Kurt L. Nübling for many years sought out and sponsored organic cultivation projects in optimal growing regions around the world to deliver the best ingredients for Primavera. Their partnership with farmers allows them to achieve the absolute highest global standards in growing nearly 200 varieties of plants, flowers, and fruits used to produce their essential oils.
Pure and organic oils is the foundation of every Primavera product and their quality standard ensures that each product delivers the full spectrum of nature's aroma-therapeutic, energizing, harmonizing, and healing benefits.
Primavera Sleep Therapy: Organic Lavender Pillow Mist is available to purchase online at http://www.pravera.co.uk/primavera-life and is available in selected health and food stores to purchase for £11.
Primavera Organic lavender Sleep Therapy Pillow Mist creates a relaxing atmosphere and prepares you for a good night's sleep. Just spray organic lavender sleep therapy pillow mist onto your pillow or spray into the room to create a relaxing atmosphere to enhance sleep.