Afro hair is rarely seen in any advertising, let alone on giant city-centre billboards. Project Embrace is putting that right with #Afrovisibility – a campaign featuring powerful images of black women wearing their afro hair in natural, unapologetic styles.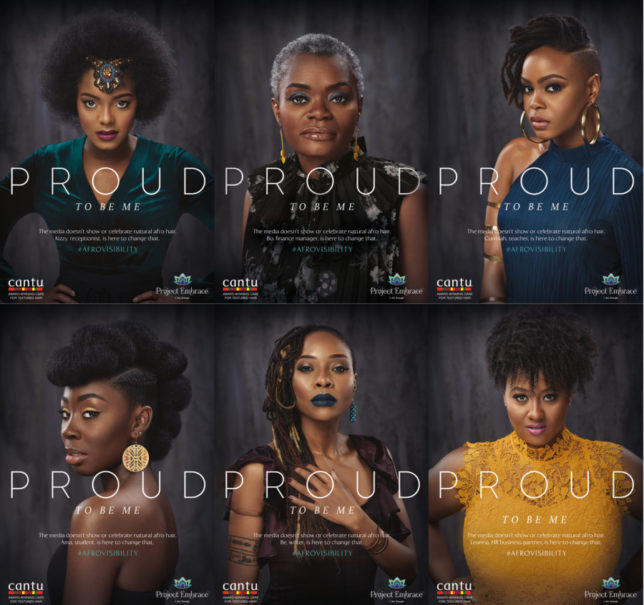 The series of posters by Quiet Storm features a diverse group of real women, all cast through an open audition. A teacher, a finance manager, a writer, a receptionist, a student and an HR partner all happily celebrate their afros and declare they are "Proud to be me".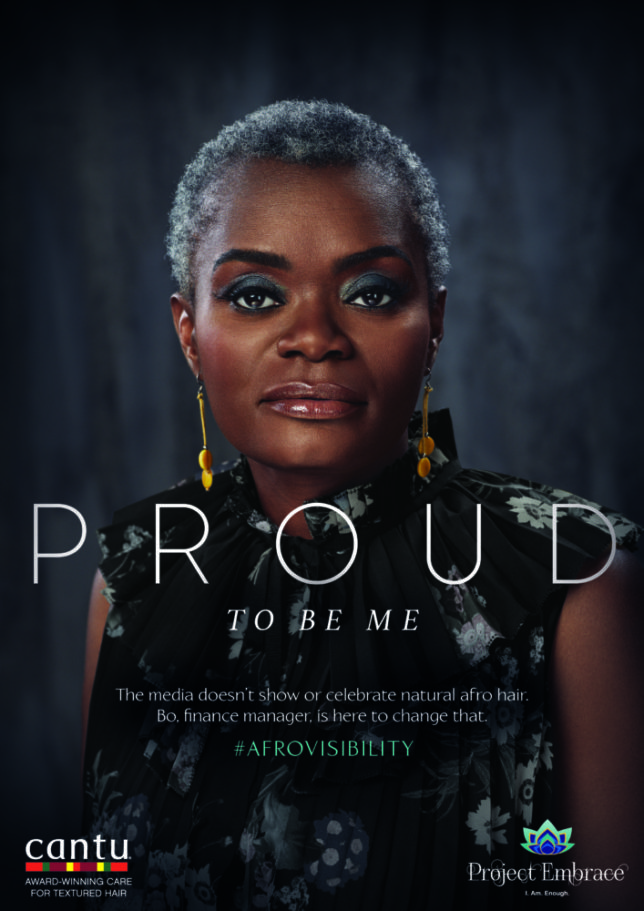 On the rare occasions a black woman is featured in an ad, she usually has her afro hair covered by wigs and weaves that disguise its true texture. This campaign is designed to redefine perceptions of black hair by presenting diverse images of beauty that will inspire black girls and women to feel confident about their natural looks.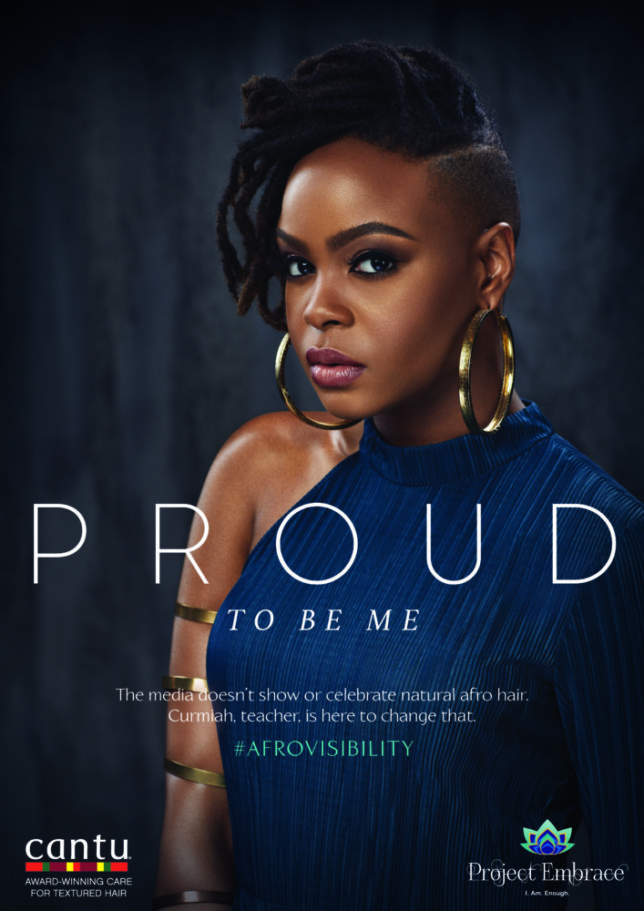 Lekia Lée, founder of Project Embrace, said: "When you feel empowered, you can achieve anything. This is how we want black women and girls – and anyone else with curly hair – to feel after seeing our billboards. We want to inspire them to feel confident in the skin they are in and the hair that that they wear."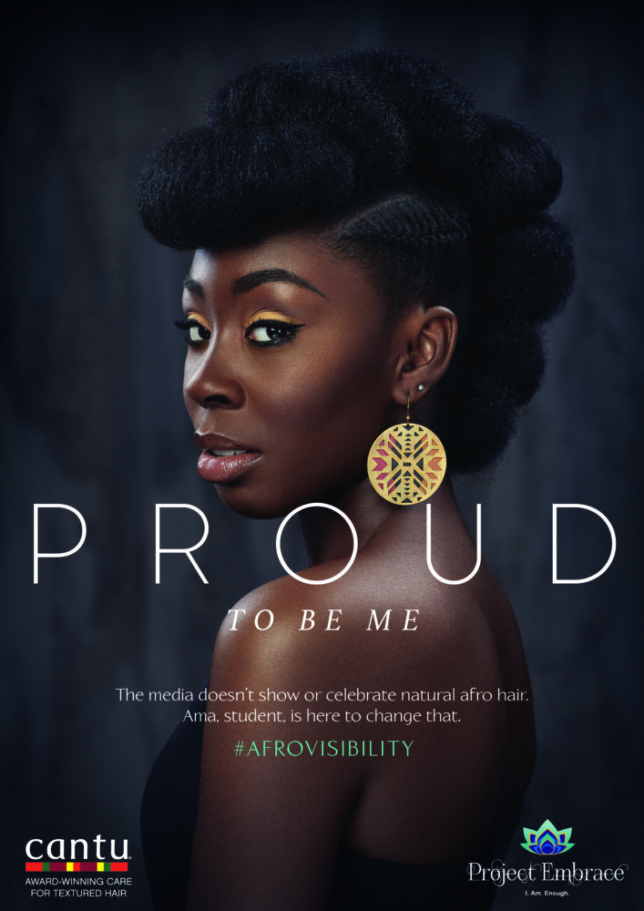 Trevor Robinson OBE, Founder and ECD of Quiet Storm, said: "This feels like a really positive step forward in a very complicated subject. Lack of black representation in the media and how that effects our kids – my own being a perfect example – is obviously an issue close to me. When you're constantly bombarded with Caucasian perfection and there is nobody out there similar to you it's hard to feel good about yourself, and we can't underestimate the effect this has. We're extremely proud of this campaign but we feel there is still a very long journey to embark on. It was great collaborating with Project Embrace and Vine Creatives on this project and I hope we can expand this campaign further in the future."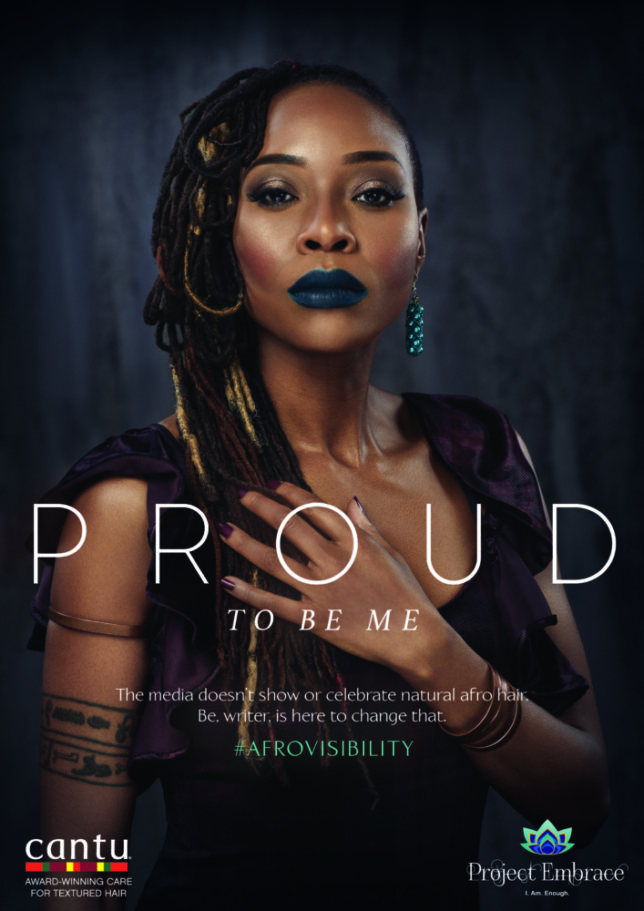 Lée launched Project Embrace when she realised the only black women her daughter Siirah would complement had straight hair. Lée wanted to challenge and expose the negative issues around afro hair by celebrating black girls' beauty and stopping them from growing up feeling "unpretty", which can affect their overall self-esteem.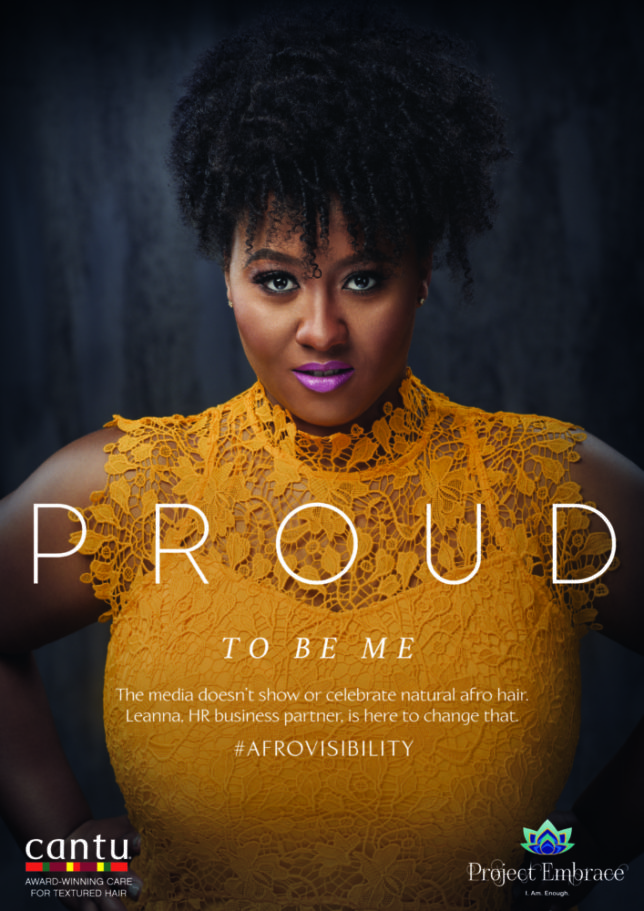 Nottingham City Council and Clear Channel are donating billboards in London, Birmingham, Manchester, Southampton, Newcastle and Glasgow that will go live on Sunday 27th May. A City Council spokesman said: "We were very happy to support the positive messages of Project Embrace's campaign by making a number of our city centre poster sites available to them. They are in prominent positions and will be seen by thousands of people over the week they are in place."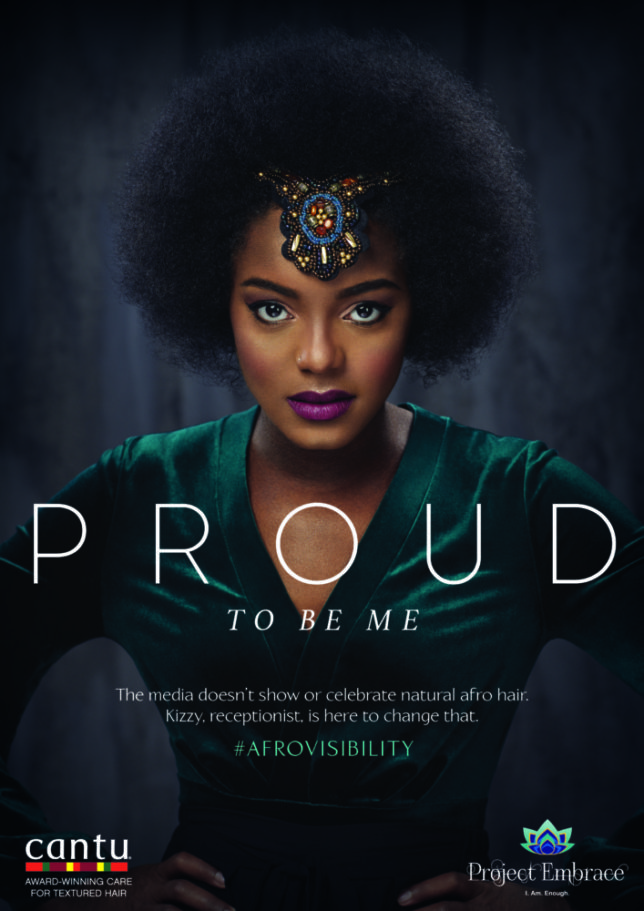 Quiet Storm worked on the campaign with branding agency VINE Creatives, which focuses on African businesses. VINE Creatives has been Project Embrace's project partner since mid 2017 creating the key visuals and support for events at Facebook and Mirror Trinity Group as well as branding for the #Afrovisiblity campaign and website.