Pure & Light Organic's Essential Face Cream is a unique blend of only the finest ingredients which balances dry, dull and oily skin . Naturally promoting skin cell renewal and moisture retention, the gorgeous cream leaves skin balanced, hydrated and revitalised through its formula of Vitamins A, C, D, E and K, fatty acids and active essences. An innovation in skincare, the cream is stored in an airless jar container which protects it from unnecessary contamination, ensuring a pure and natural experience for users.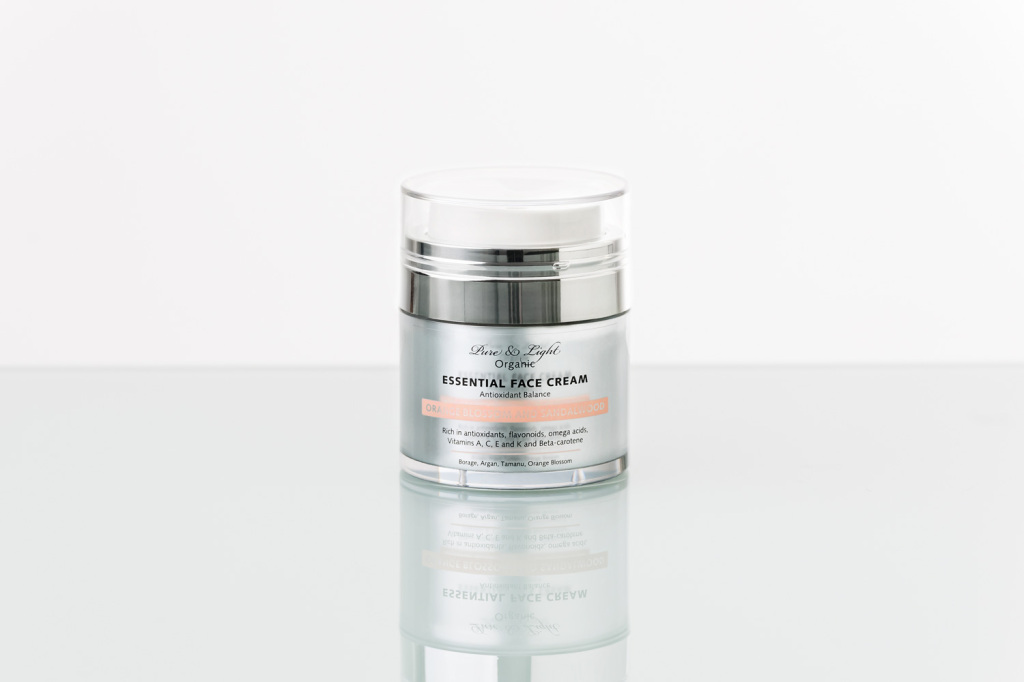 The Essential Face Cream is a luxurious combination of Pure & Light Organic's signature organic Argan and Grape-Seed oils, infused with a beautiful combination of organic Rose Damask, Orange Blossom, Sandalwood and Frankincense. Full of vitamins A and E the cream helps to regenerate skin damaged by harsh UV rays and actively fights the early signs of aging. Perfect for all skin types, Pure & Light Organic recommend the face cream be used daily by those over the age of 25. For a complete skin care revival and the most rejuvenating results, combine with the Pure & Light Organic's Essential Facial Oil and Essential Floral Toner.
The Essential Face Cream is priced at £49 and is available to purchase at Janna Organic Remedies, London or online at www.pureandlightorganic.eu
Our SLOAN! reviewer thought that this nourishing cream was the perfect touch of luxury to complement her existing skincare regime. Although she only had a few fine lines and wrinkles, she still felt that her skin looked hydrated and plumper afte using the cream for two weeks.
The Essential Face Cream is naturally rich in vitamins and antioxidants which penetrate the skin deeply to naturally enhance blood circulation. SLOAN! loves the fact that this product is the answer to tackling the concerns of all skin types and problems, be it oily skin, visible pores, dull skin or wrinkles. Pure & Light Organic say that their innovative Essential Skin Care Range "uses only the highest quality natural ingredients and all of the products naturally promote collagen production, optimise healthy skin regeneration and balance the skin's oil production". If the results of the face cream are anything to go by, we thoroughly recommend Pure & Light Organic Essential Skin Care Range.