Quaglino's is one of London's most iconic venues situated within the historic and stylish district of St James's in London's Mayfair. Owned by D&D London, who operate over 35 leading restaurants in London, Leeds, Paris, New York and Tokyo, Quaglino's is synonymous with glamour and gastronomy.
Quaglino's unrivalled setting has achieved cult status over the years and is a popular haunt with celebrities and media types who come to enjoy the live music, delicious Modern European cuisine and legendary cocktails served at their stylish bar.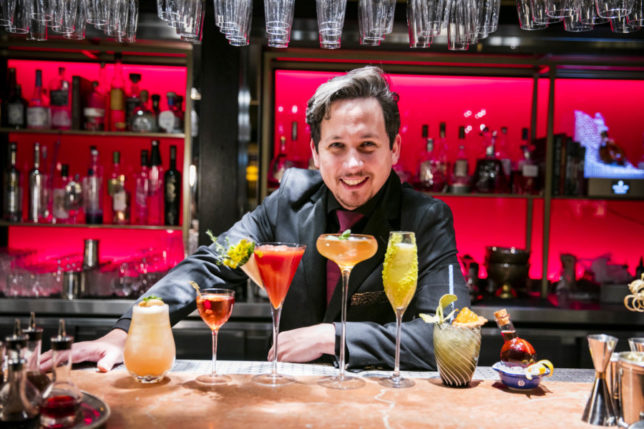 Quaglino's iconic bar is a stunning destination offering spectacular views of the restaurant. The talented mixologists russle up cocktails from an extensive menu which guides guests on a journey through the glamorous happenings of the bar and its Mayfair neighbourhood.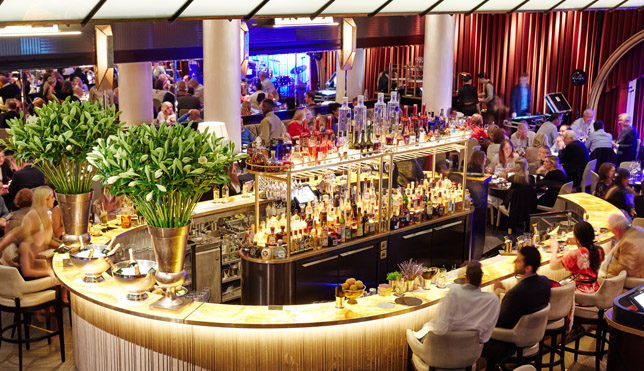 The latest addition to the bar's all-encompassing menu is the Q Aperitivo Summer Edition – featuring 8 expertly mixed cocktails accompanied by a selection of delicious bar snacks. The Q Aperitivo Summer Edition menu has been created by Quaglino's passionate bar team alongside Executive Head Chef Piero Leone and will be accompanied by live music in the bar every Thursday.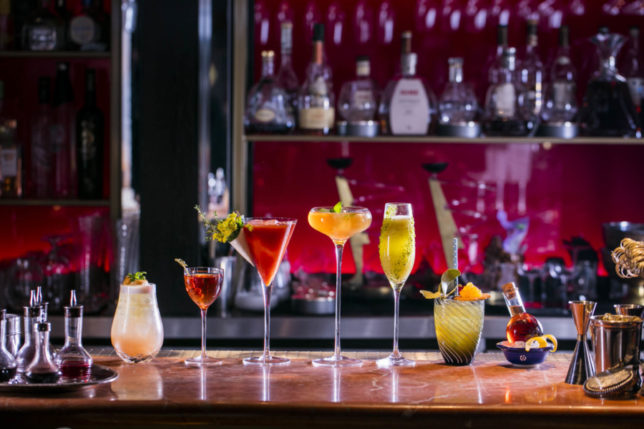 Aperitivo is an important tradition in Italy, a popular time of day when you meet friends after work for a light bite and cocktails before dinner.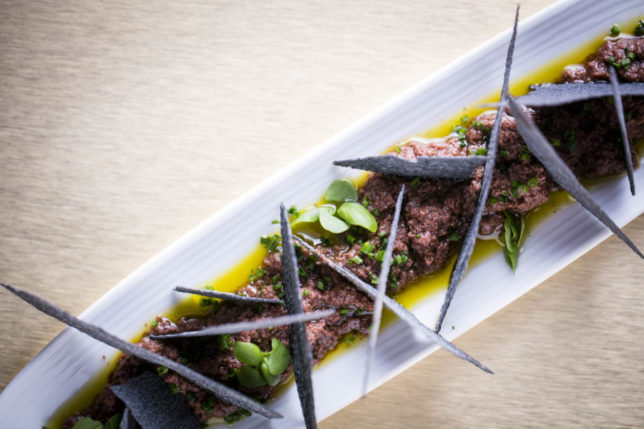 Inspired by Quaglino's Italian born founder Giovanni Quaglino, the line-up features the best Italian liquors synonymous with Aperitivo hour blended with a range of hand-picked luxury ingredients.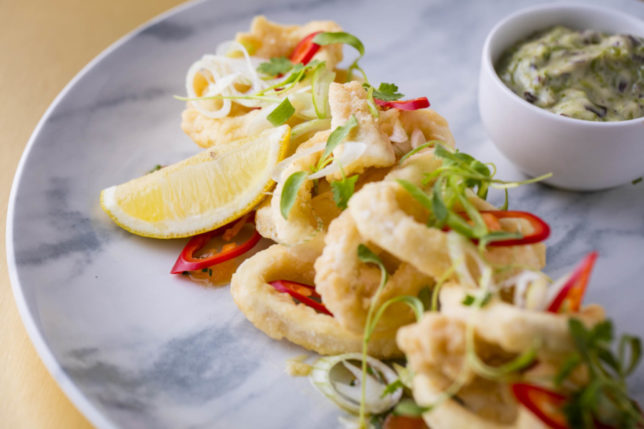 Guests have the opportunity to enjoy cocktails from the most famous regions of north and south Italy choosing from a collection featuring classic flavours and more innovative twists to tempt the taste buds. First up is the Conte Cavour.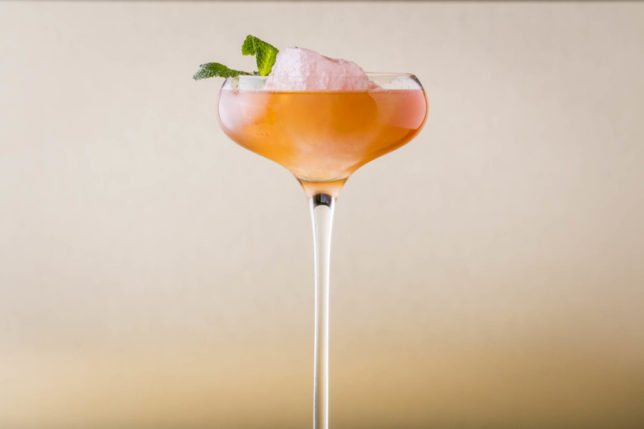 Inspired by Torino and the Cinzano family who are one of the oldest Italian vermouth producers, Conte Cavour blends the unique London N°1 gin with flavourful Cinzano Bianco & Rosso, bubbly Cinzano Asti and is finished off with the complementary flavours of vanilla, lemon balm and verbena.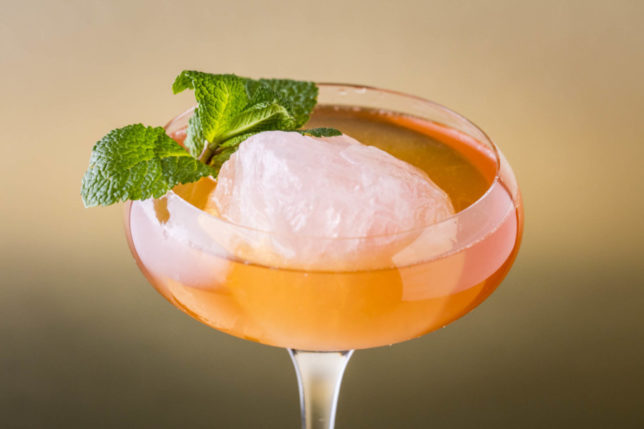 Next is La Scala inspired by Milan and featuring Italian favourite Campari stirred with Martini Rubino, Cynar and Amer Picon. The classic flavour of Campari makes it one of the most appreciated Aperitif around Italy and is said to be Milano's Americano.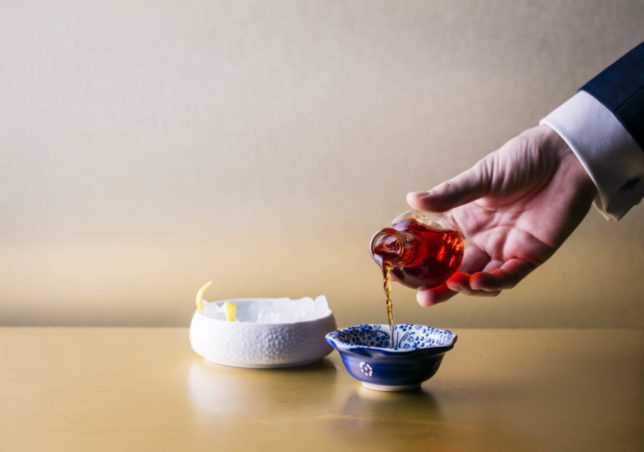 From the fashionable streets of Milan we journey to the romantic canals of Venice with La Gondola which is a refreshing mix of Maraschino, lime, kiwi topped up with Prosecco. This unmissable serve is Quaglino's take on the classic Bellini – a cocktail first made in the iconic Harry's Bar in Venice, now famous the world over.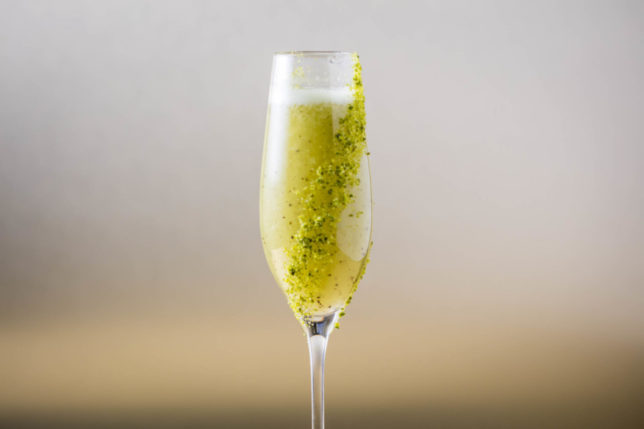 Ponte Vecchio features Sultanas and rosemary infused Tanqueray 10 blended with the rich notes of Martini Ambrato, Campari, Barolo Chinato and Galliano Balsamico. This Negroni style cocktail is named after the most emblematic bridge in Firenze – the Renaissance capital of Tuscany.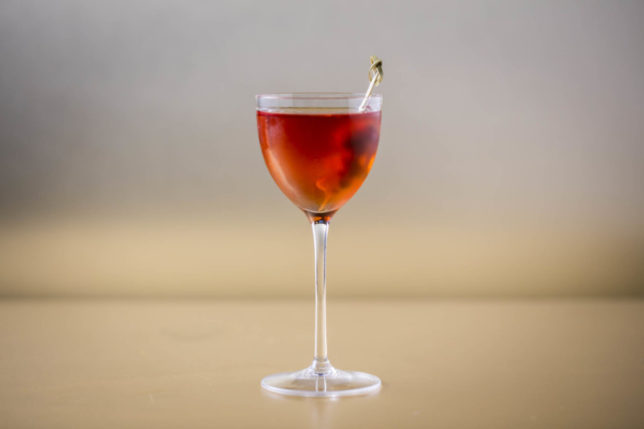 Il Pupo is inspired by the island of Sicily blending the herbal flavour of oregano infused Belvedere vodka with the bittersweet taste of Amaro Averna and homemade orange marmalade topped up with spiced ginger ale.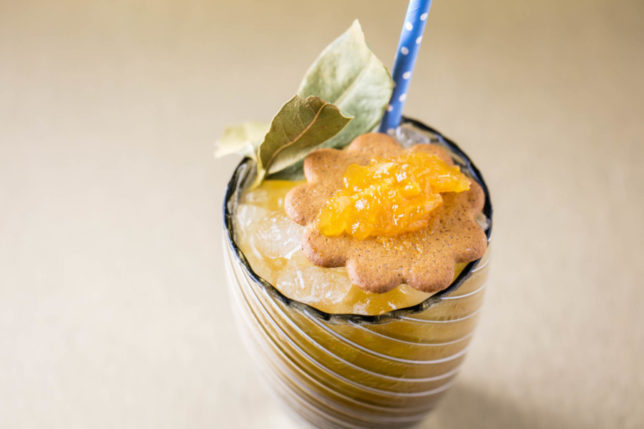 La Serenissima blends Aperol, Italicus bergamot liqueur, Tanqueray gin, fresh watermelon and Prosecco. La Serenissima is inspired by Venice and its linked to the name as Venice is nicknamed La Serenissima.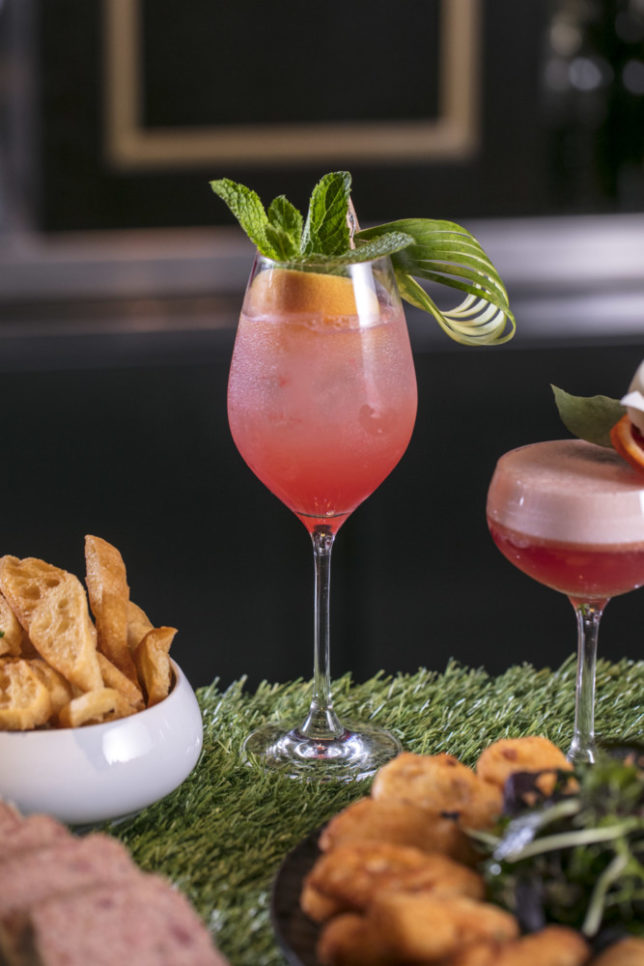 Aqua Vita (meaning water of life) takes Moscato Grappa infused with strawberries and mixes it with honey, blood-orange and lemon served in a coupe "the sour way" with a white horseradish flower. Grappa is a typical product of North East Italy made from grapes with a bold flavour. This is preserved in the cocktail and boosted with the fruity notes of the strawberry infusion. The homemade horseradish cordial imparts complexity to the fruity-floral bouquet of the cocktail with a hint of spice blaanced by fresh squeezed lemon and blood orange with a touch of honey water .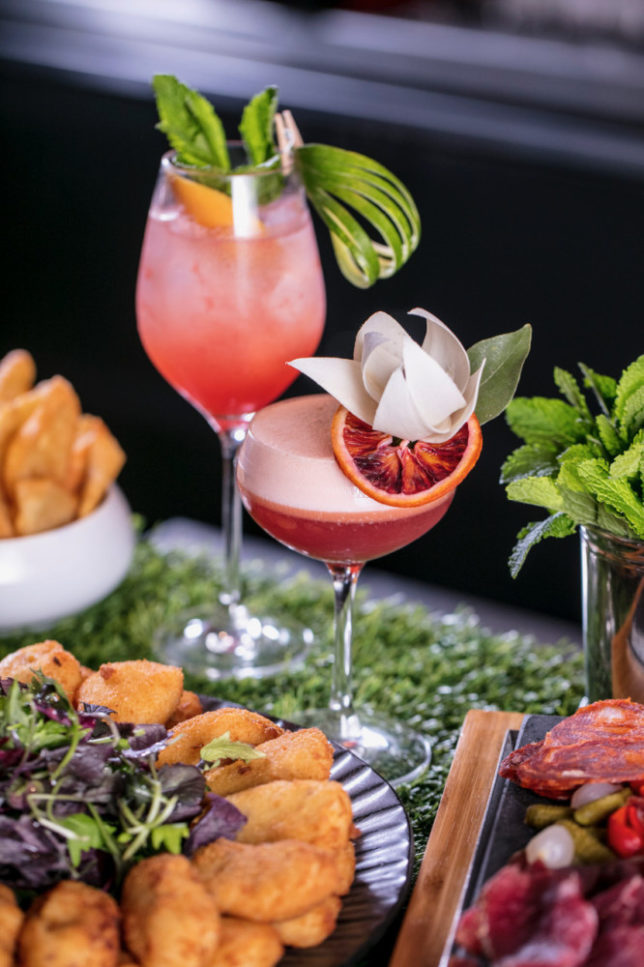 Flegrea mixes rucola infused Tanqueray Gin with dry vermouth and Maraschino stirred down with coriander bitter and a dash of Chartreuse liqueur. Flegrea comes from Isole Flegree – a little island in the gulf of Naples where one of the best rocket liqueur is made.
Perfectly complementing the Q Aperitivo cocktails in true aperitivo style is a delectable choice of tempting Italian inspired bar snacks including the tasty Burrata surf 'n' turf served in a lettuce cup topped with black roe.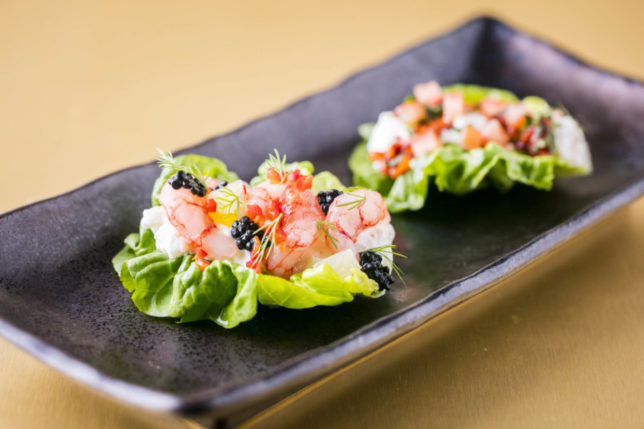 Also to be found on the Aperitivo Bar is Tomato Arancini with anchovy mayo, espelette chilli and grated bottarga.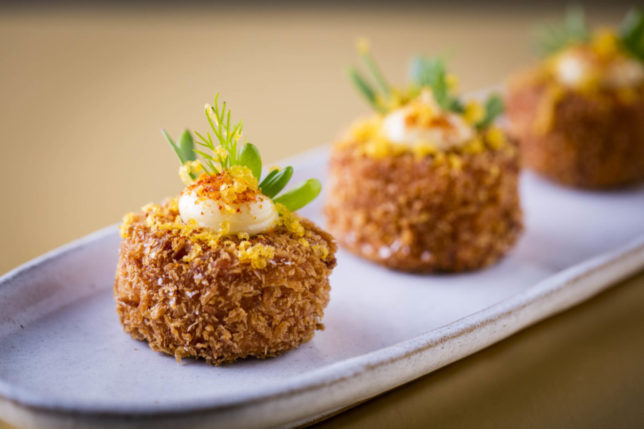 Another bar snack sure to be a winner is the Smoked Beef Carpaccio with rocket pesto topped with shavings of 36 month aged parmesan and truffle.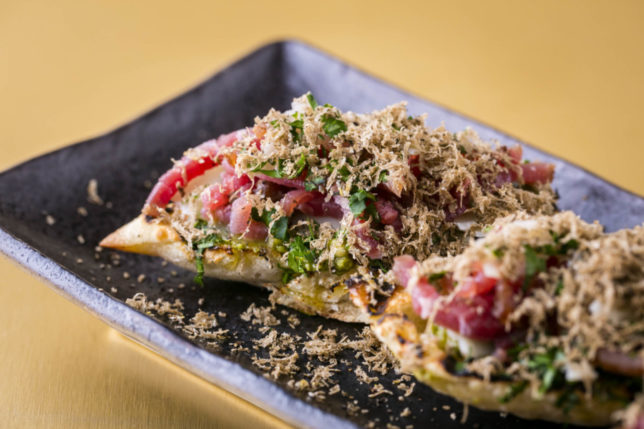 The Q Aperitivo Summer Edition is served between 5pm and 8pm every Thursday. All cocktails cost £13 which won't be unlucky for some as you can enjoy the complimentary snacks from the Aperitivo Bar when ordering any one of them – one of the friendly bar staff will be happy to serve you with the snacks of your choice.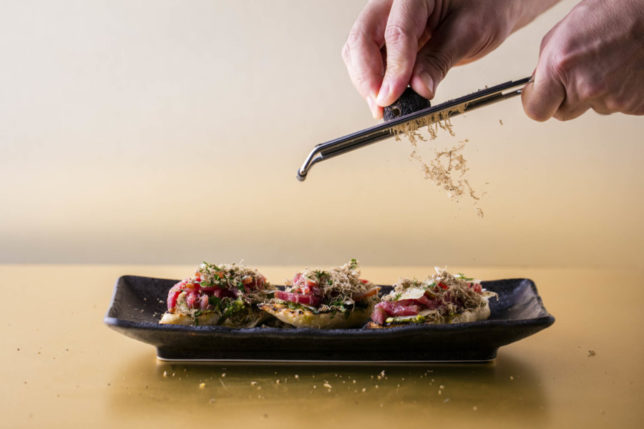 With Quaglino's exciting new offering of the Q Aperitivo Summer Edition, you can travel across the length and breadth of Italy without every leaving your bar stool!
For more information and bookings please see details below.
Quaglino's
16 Bury Street, London SW1Y 6AJ
020 7930 6767
www.quaglinos-restaurant.co.uk/whats-on-mayfair/events/q-aperitivo
@quaglinos