In celebration of Her Majesty The Queen's 90th birthday, Dorsett Shepherds Bush is launching a special Queens Afternoon Tea for royalists and avid connoisseurs of the traditionally British institution until 12th June 2016.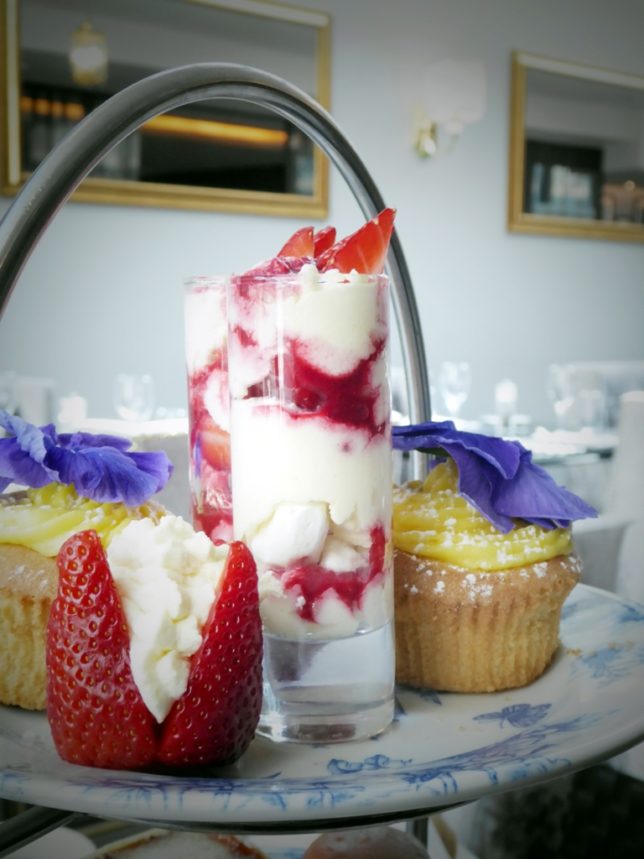 Located in the heart of vibrant West London on Shepherds Bush Green, Dorsett Shepherds Bush is a Grade II listed building effortlessly combining both character and charm. The stylish hotel boasts 317 Chinese inspired bedrooms and suites and also offers a choice of two sumptuous restaurants – Pictures and Shikumen, Dorsett Lounge, the opulent Adeela Crown Aesthetic Spa for indulgent treatments, a 24 hour fitness centre and a distinctive bar, Jin.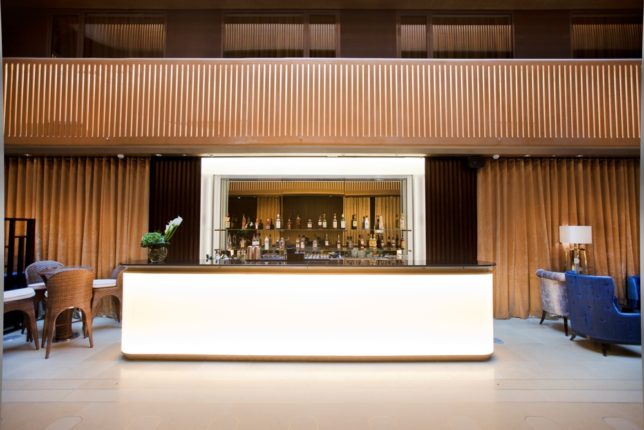 Jin Bar is to be found in the spectacular golden atrium of the hotel and is the perfect setting in which to celebrate something special. To commemorate the Queen's 90th birthday, hotel guests and locals alike can enjoy a delightful afternoon tea: savoury sandwiches filled with coronation chicken, smoked salmon, cucumber and cream cheese; sweet treats including macaroons, strawberries and cream, Battenberg cake and freshly baked scones served with Devonshire clotted cream and homemade strawberry preserve. Those that wish to add a little decadence to their afternoon tea can do so with a glass of Prosecco or Champagne. Making our way to the table through the striking interior of the Jin Bar…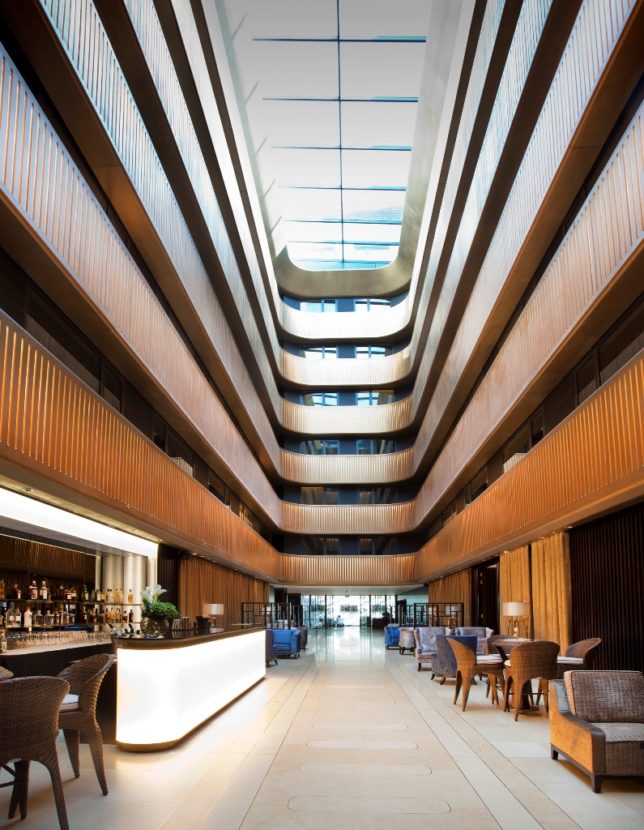 … we were delighted to see these friendly fellows…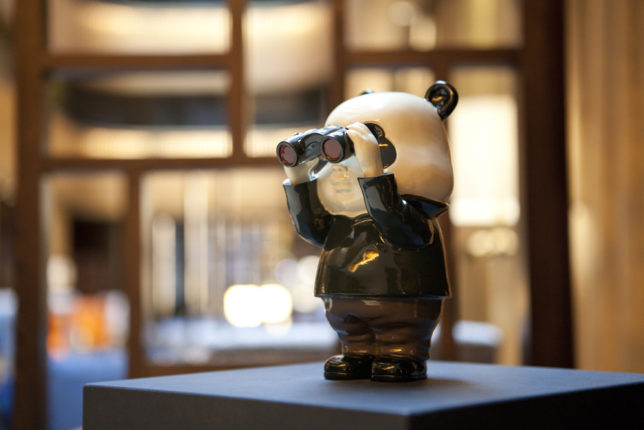 One because they are so cute…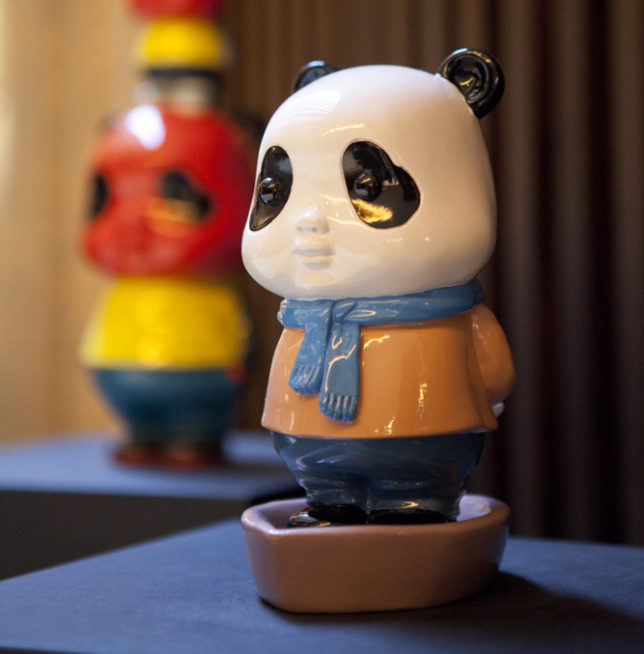 … but also because they are a personal symbol that we respect here at SLOAN! in honour of Sloan's mother who loved everything panda including donating a lot of her time to supporting this endangered species through various charities.
Afternoon tea wouldn't be complete without a generous selection of traditional and herbal teas. Guests can take their pick from a refreshing array of teas including a zesty lemon and ginger infusion, a delicate China green or a palate-cleansing peppermint tea. Alternatively, opt for a light tea made from chamomile flowers renowned for their calming properties, Imperial Earl Grey scented with aromatic oil of Bergamot fused together with cornflowers, or a splendid English breakfast tea blended from the finest Broken Orange Pekoe teas from India and Kenya.
The Queen's Afternoon Tea experience at Dorsett Shepherds Bush is served daily between 2pm – 5pm from 12th May – 12th June 2016 and advance booking is highly recommended.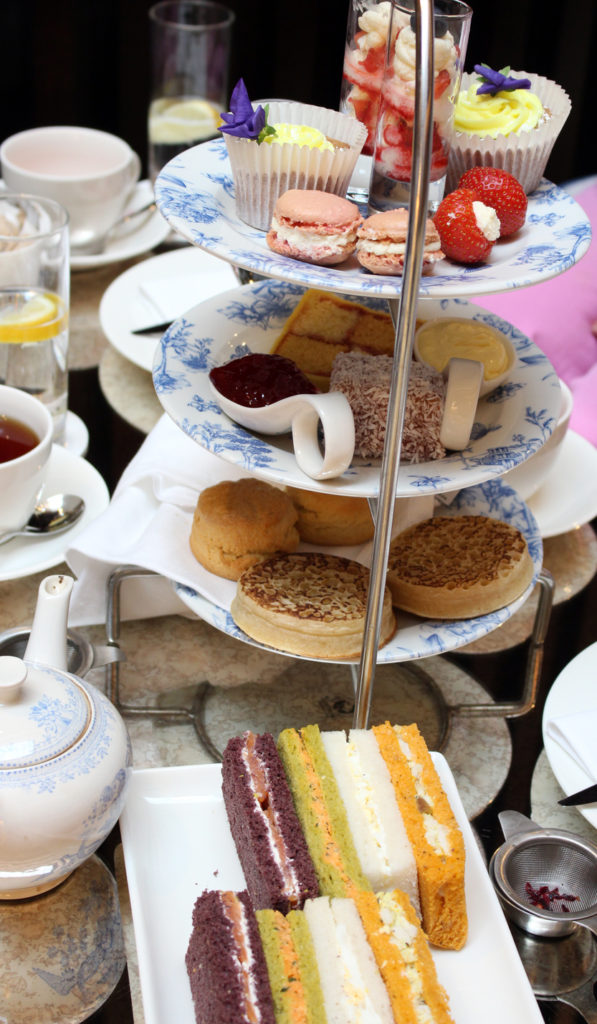 Celebrating a 90th birthday is no mean feat and to show its support to all those looking forward to this milestone, Dorsett Shepherds Bush is offering an amazing treat – a complimentary afternoon tea for all those celebrating their 90th birthday in 2016.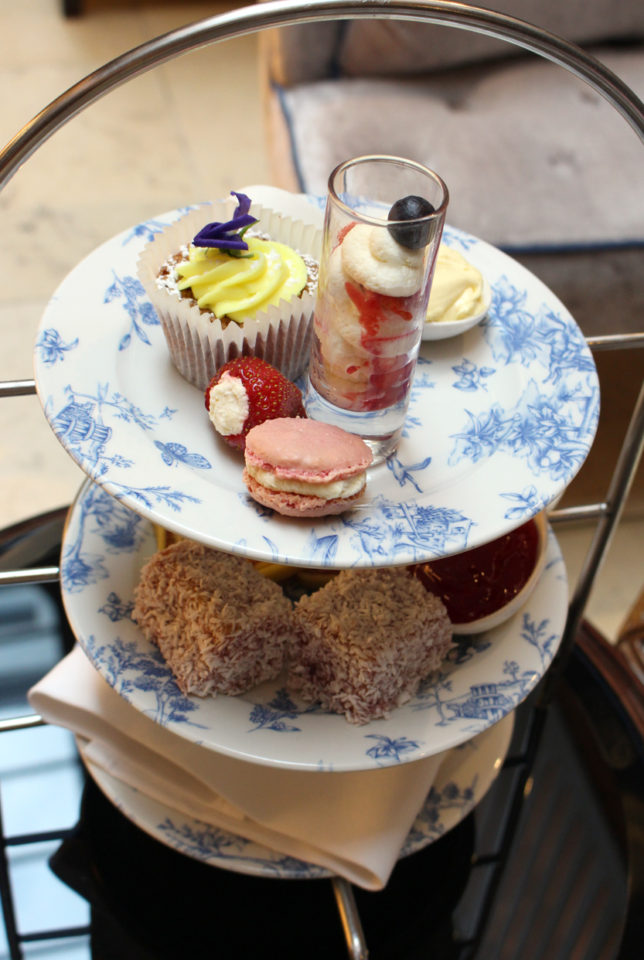 This is a well thought out afternoon tea with a refreshing choice of sandwiches, the traditional egg, salmon and coronation (no pun intended) chicken feature and are paired with delightful breads but the sandwich that was simple yet elegant was a carrot on a coriander bread which replaced the cucumber and cheese. Very tasty and very photographic as well.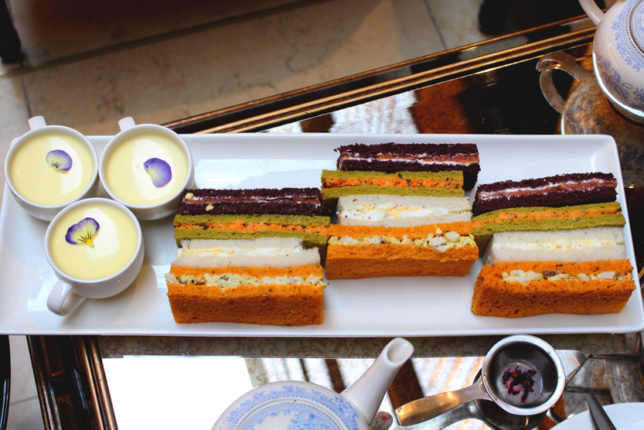 Well the favourite grandmother here at SLOAN! wasn't turning 90 but she was turning 85, so we did have to make a quick mention that she was aiming to reach 100! And here is the delightful surprise that awaited her, that too with a beautiful rendition of Happy Birthday from the wait staff.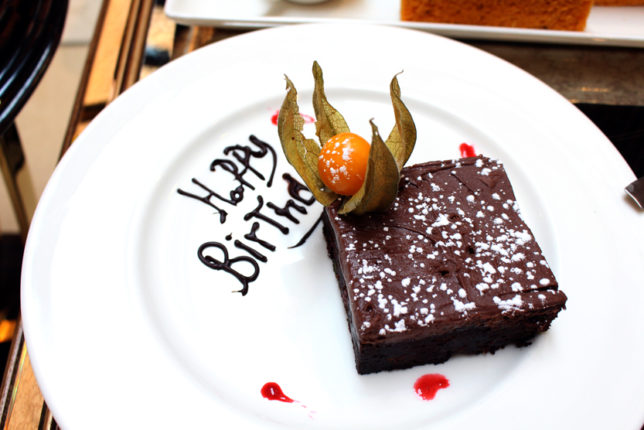 For those celebrating a 90th birthday note that a special offer is applicable to all residents in the borough of Hammersmith & Fulham and guests are encouraged to contact the hotel team for a complimentary invitation.
Prices for afternoon tea are:
Classic – £24 per person
Sparkling – £30.50 per person (inc Prosecco)
Celebration – £40.50 per person (inc Champagne)
Dorsett Shepherds Bush
58 Shepherd's Bush Green, London W12 8QE
020 3262 1026
www.dorsetthotels.com/unitedkingdom/london/shepherdsbush/
[mappress mapid="34″]