Whether you're looking for a zero-proof alternative to alcohol, a refreshing wellbeing tea or even an organic gluten-free lager, here are our favourite quintessential QuenchEssentials guaranteed to wet your whistle and tantalise your taste buds as the seasons change…
Twisted Halo
Hailed the new "It" drink this summer, Twisted Halo is a brand new, unique, and refreshing premium tasting alcoholic drink targeted at health conscious individuals and positioned as an alternative to vodka, lime and soda. Each 275ml bottle of Twisted Halo is only 90 calories and is combination of coconut water, ginger, lime and premium vodka.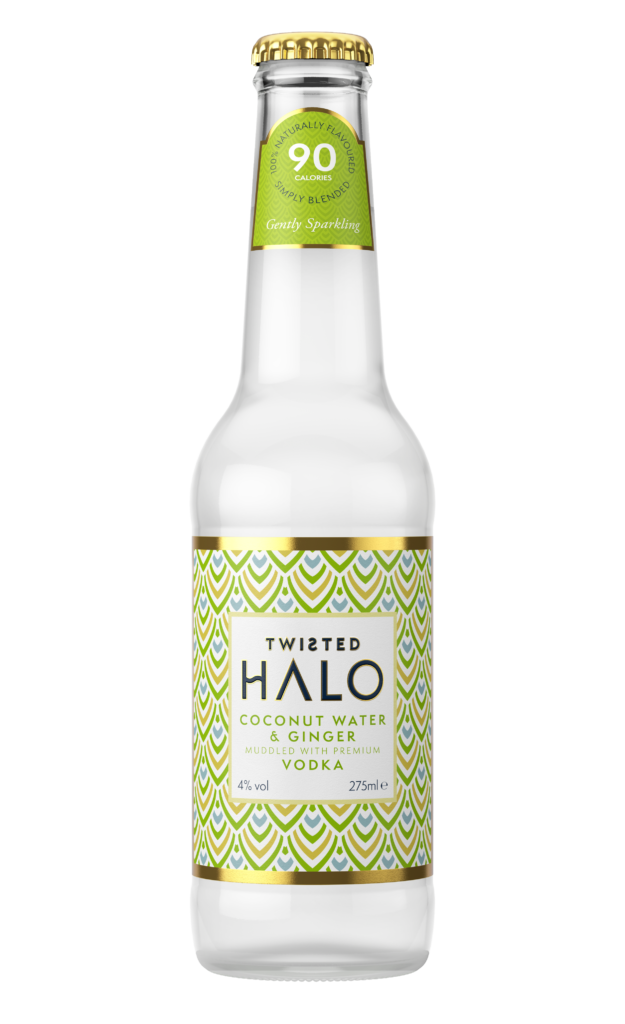 Jessica Titcumb, founder of Twisted Halo says, 'We've not just created a drink that encourages to enjoy and live life to the max but a brand too. Twisted Halo understands the importance of balance and how deliberately choosing lower calorie options doesn't have to be boring when you're on a night out with friends." Twisted Halo is available from Harvey Nichols for £2.75
CELIA Organic Lager
100% organic and brewed using three simple ingredients, CELIA Organic is a premium craft Czech lager ideal for even the most discerning lager drinker. CELIA is brewed with Saaz Hops and a natural carbonation process to create a non-bloating refreshing lager with a delicate bitterness, which also has the added benefit of being wheat and gluten free. CELIA Lager is #BrewedForFood, pairing perfectly with herb-roasted chicken, grilled meat or subtle seafood dishes.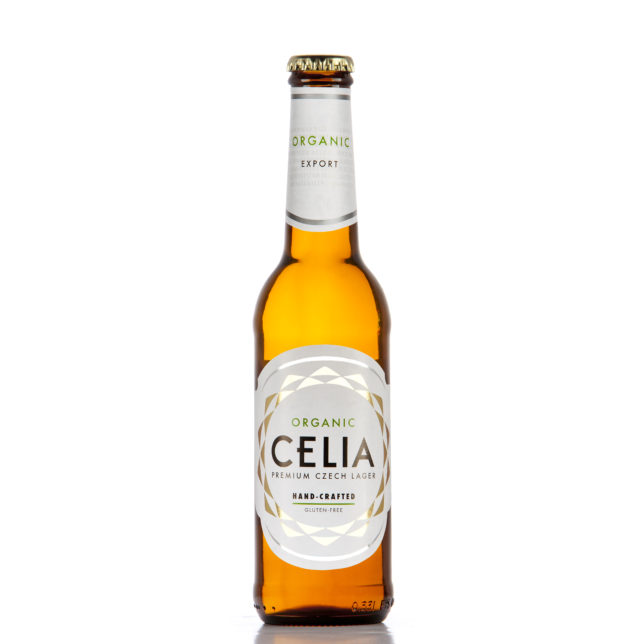 CELIA Organic is batch brewed in the cellars of a 14th century castle to create a hand-crafted, premium Czech lager with a refreshing bitterness and a hint of citrus. Brewed using Moravian malt sourced from the Bohemian region, organic 100% Saaz Hops and sand-filtered water, locally sourced from the Zatec foothills, CELIA is brewed using a natural carbonation process, achieved with a 14-day open fermentation period. This ensures that a bottle of CELIA Organic won't leave you with the bloated feeling often associated with drinking beer while still maintaining a delicious lightness and reviving fizz. Every batch of CELIA also benefits from a silicon filtration process, ensuring it is vegan and gluten free. CELIA Organic Lager is available on Ocado, in Waitrose stores nationwide and selected Oddbins, Booths and Whole Foods Market for £2.50.
Sambrook's London Pale Ale
Sambrook's Brewery was founded in Battersea in 2008 by Duncan Sambrook and has grown quickly to become an established UK brewer with a reputation for quality. Duncan Sambrook and David Welsh transformed a warehouse in Battersea into a 20-barrel brewery. The brewery has since increased production to brew 50,000 pints a week and expanded to add a new bar and shop to the existing site, opening up access for members to enjoy a pint at the newly opened Tap Room. Sambrook's offer open evening tours which includes tutored tastings every third Wednesday of the month from 7pm.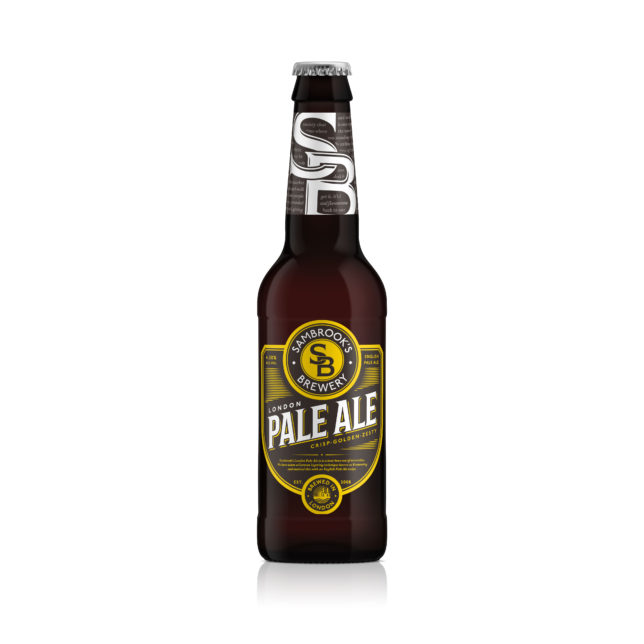 Sambrook's Pale Ale is a beer born out of innovation. Deep gold in colour, it is brewed from a traditional English base with a hoppy, floral aroma and crisp, citrus finish. Available by the keg or 330ml bottle for £2.46. For stockists, please visit www.sambrooksbrewery.co.uk/stockists
Thomas & Evans No. 1
This is the latest zero-proof drink to join the emerging category of premium non-alcoholic drinks created to satisfy smart sippers for those moments when they choose not to drink alcohol.  T&E No. 1 is a gently sparkling aromatic drink with flavours of green fruits, citrus peel and botanicals.  Its intricate blend of over 20 ingredients, including silver birch charcoal filtered green fruit juices and steam-distilled botanicals, unlocks a bouquet of aromas including apple, elderflower, dried orange peel, ginger and oak tincture.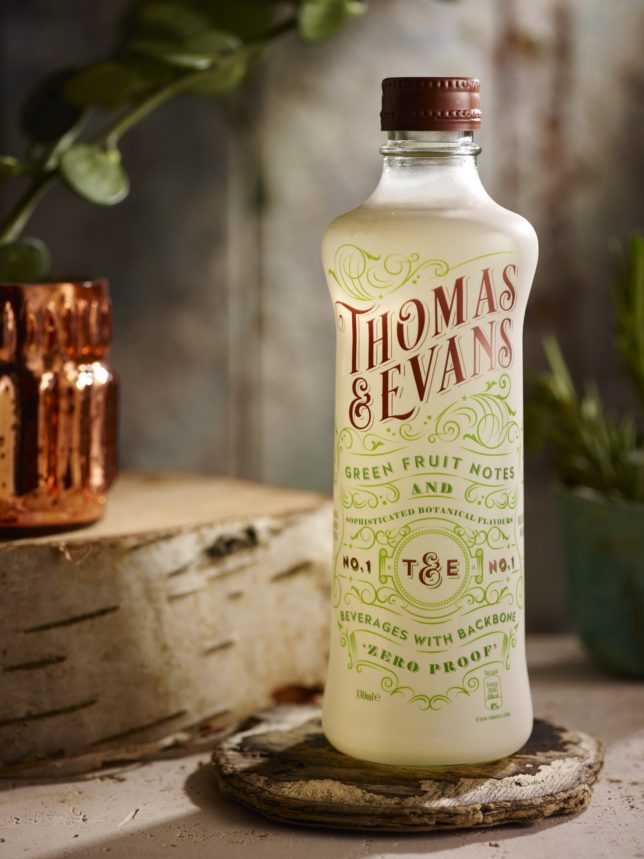 T&E No. 1 has been created by WiseHead Productions, a new business backed by Britvic, setup to create drinks for adults who seek exceptional drinking experiences.  T&E No. 1's subtle sweetness occurs naturally from the fruit extracts used, and contains only 53 calories when served in a 175ml glass, which is around one third of the calories of a glass of wine. T&E No. 1 is a guaranteed crowd-pleaser, but has something to offer more searching palates too. Serve over ice with a thin slice of green apple and a sprig of rosemary. Available in a 330ml bottle from Harvey Nichols for £3.95
BEGU Tea
Holistic lifestyle brand Begu tea launches six different blends, each tailored to specific health and weight control challenges. The aim of Begu is to not only achieve desired weight loss but to keep it off – through the combination of Begu's tea, diet and fitness plans all available online. Unique to the market, an initial questionnaire examines the underlying factors around diet and temptation resulting in a personalised solution that caters to the need of the customer. The six blends addressing specific concerns are Crave, Appetite, Calm, System Cleanse, Morning Buzz and Nightea Night.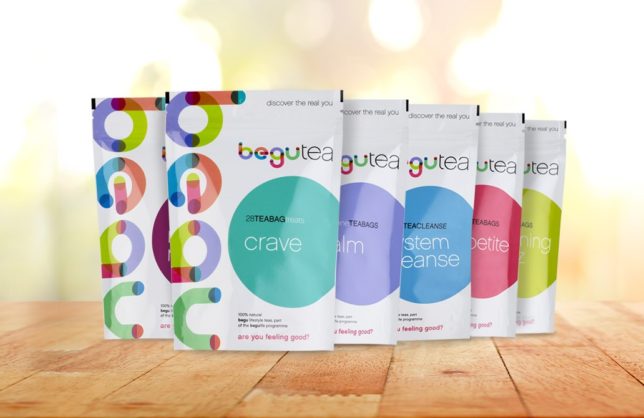 The exclusive and targeted blends are aimed at eating challenges and are bursting with flavour, designed with the health conscious consumer in mind. Ethically sourced from the world's premier tea plantations and herb gardens and blended in biodegradable pyramid bags from the UK, Begu teas are made using 100% natural ingredients that are not only good for you but the environment itself. Whether you need a healthy component to complement your lifestyle, or a general pick me up after a long day at work, Begu can help. Teas from £10.99 to £24.99 available from begu.co.uk/shop
Positivitea
Positivitea, founded by yoga and tea enthusiast Ellie Wharton with yogis and wellbeing warriors in mind, has designed a range of seven teas that are specifically blended to help the smooth running of the organs associated with a particular chakra or to counteract the ailments associated with its imbalance.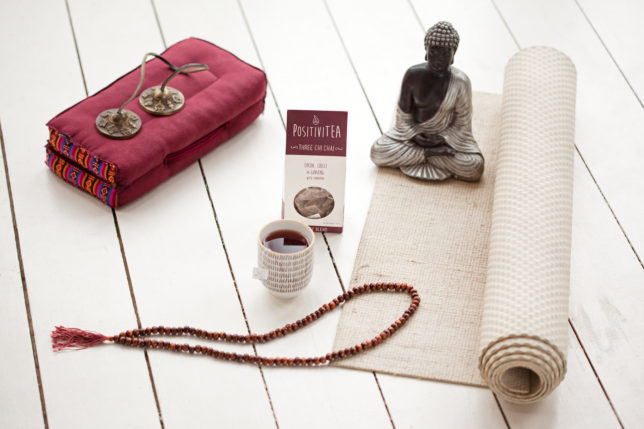 They recently released an eighth blend, Three Chi Chai, which won Best Wellbeing Tea by The Beauty Shortlist. The tea is available online and from a number of retailers for £5.50
 Yum Cha Iced Tea
The new range of Yum Cha iced teas not only have, on average, half the sugar of the leading brand, but they are also created using a more traditional and natural method. Their cordial style iced teas use only use natural ingredients and make 'tea' the star of the show. The brand's creator travelled the world looking for exciting flavours and has been inspired to create a range of drinks that, whilst containing half the sugar of normal iced tea, promise double the flavour.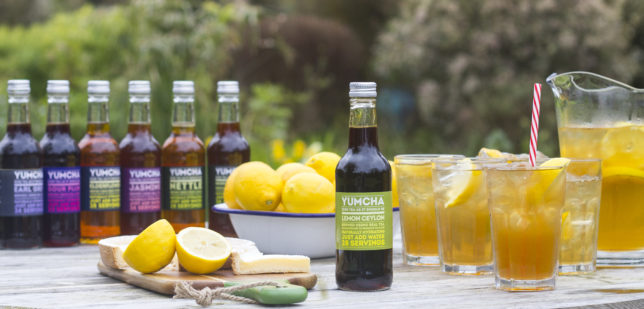 Try the Moroccan Mint, popular throughout Northern Africa and made using the famous gunpowder green tea and spearmint or for a quintessential British twist, go for Earl Grey. Yum Cha's range of iced teas are delicious over ice, as a summer cocktail base or a family alternative to cordial or fizzy drinks. Yum Cha Iced Tea cost £3.95 per bottle available from delis, farm shops and Amazon.
MELLO
MELLO is the UK's first and only range of raw, fresh melon juice. Produced with the cutting edge technology of High Pressure Processing (HPP), MELLO captures the goodness of a whole melon in every bottle to create a completely unique drink that not only tastes great but is bursting with health benefits.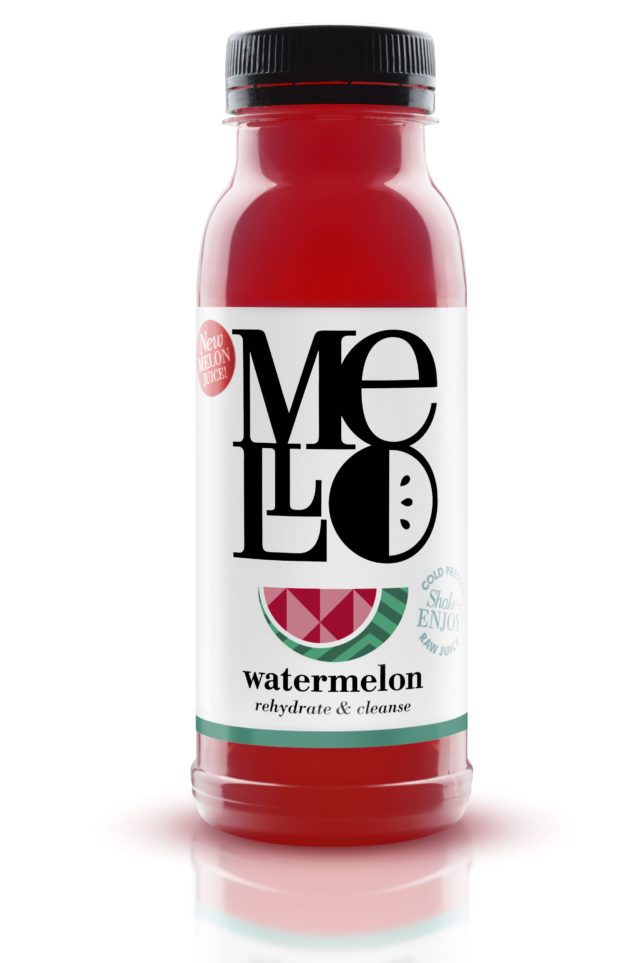 Every drop of MELLO is naturally alkaline, low calorie and zero fat. Unapologetically natural, it is rich in essential vitamins and antioxidants, rehydrating, repairing and replenishing as nature intended, with no added sugar, sweeteners, water or preservatives. Available in three delicious flavours, Watermelon, Cantaloupe and Honeydew. £2.49 available from Boots.
teapigs matcha
teapigs matcha is a super power green tea made from 100% pure organic green tea leaves and then ground to a fine powder. What makes matcha different from regular green tea is that when drinking green tea you throw away the leaves, which is a bit like boiling spinach, throwing away the spinach and just drinking the water – you're throwing away the best bit!
With matcha, you mix the vibrant-green, nutrient-rich powder into liquid and ingest the whole tea leaf getting full benefit from the matcha goodness. Each individually sealed sachet contains a full 1g serving – perfect for when you're on the go for a quick matcha fix. teapigs premium matcha sachets cost £12 and are available from www.teapigs.co.uk
Ahmad Cold Brew Tea
Ahmad Tea, a leading British and internationally-recognised tea company, launched a new range of Cold Brew iced tea this summer. Made easily at home in only 5 minutes using cold water, the refreshing tea drink is ideal for serving at picnics or as a mid-afternoon drink with friends. With all the taste of a proper brew, each drink has no added sugar or sweeteners and the handy sachets also make them a great on-the-go way of livening up a drink of water. Available in traditional English Tea, zesty Lemon & Lime and sweet Peach & Passionfruit. The Cold Brew range is available for £2.20 from www.ahmadtea.com