In the endlessly competitive world of fine dining, a meal should be so much more than just food on a plate. It should be an experience, with generous servings of expertise and enthusiasm at the top of the recipe. To stand out, you need to stand up. No one embodies this mantra of excellence more than Soho's steadfast dining fixture, Randall & Aubin.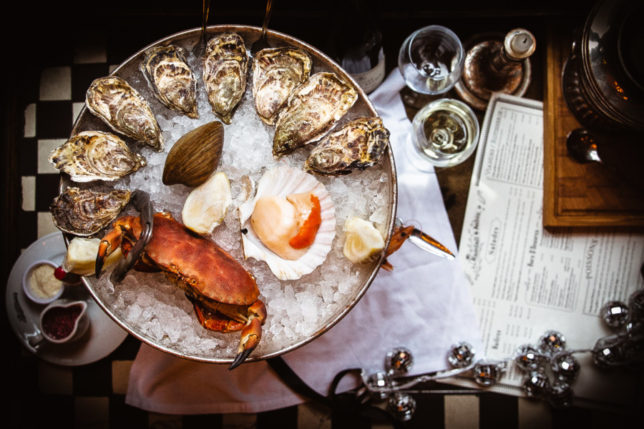 Set in the iconic Brewer Street of London, Randall & Aubin have been serving up Anglo and French cuisine since their founding back in 1996. As the brainchild of Jamie Poulton and accomplished Head Chef Ed Baines, their custom À La Carte menu boasts an eclectic display of fish, meat and crustacean-based dishes; with fresh ingredients sourced from trusted British and Irish suppliers, watched over with a keen eye for unparalleled quality and taste.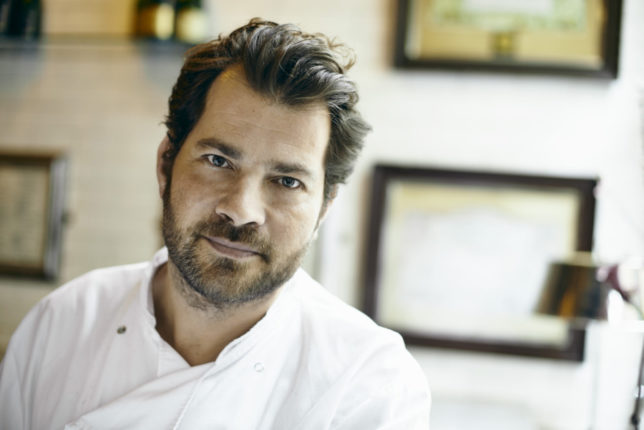 Their British and French heritage doesn't just stop as the kitchen door, as it also extends to not only the stunning décor but the almost palpable atmosphere itself.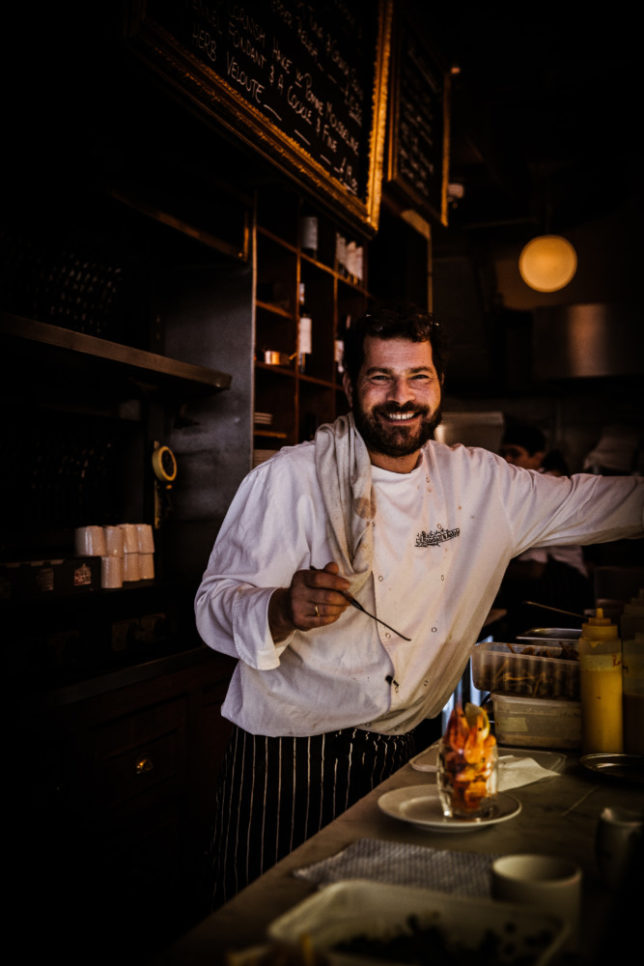 The very appearance of Randall & Aubin has been carefully curated with a gigantic glitter ball offering a nod to Soho's storied past, marble top tables, 18th-century Parisian chandeliers, cosy nooks, and corner tables.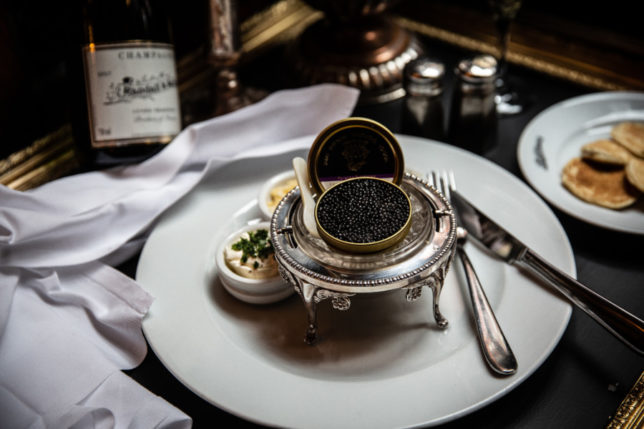 Consideration for not only their unique façade but also the eclectic neighbourhood they call home is prevalent throughout the design; only further aiding the extraordinary experience offered to guests.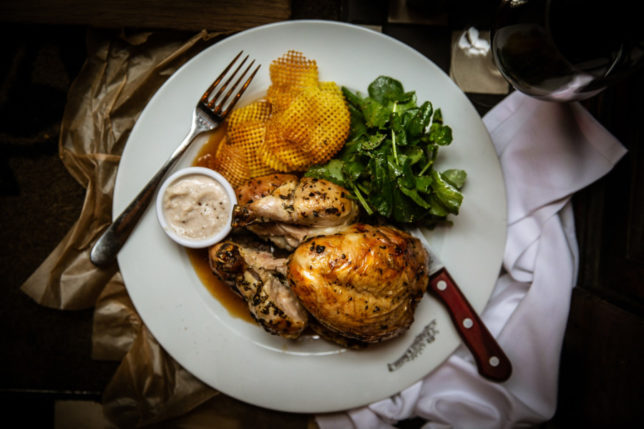 Of course, nothing could ever speak louder than an enviable wine menu. Randall & Aubin's cellar selection has been excellently selected by wine legend Joe Wadsack, starring both contemporaries and classics; such as Chateau du Domaine de L'Eglise and Chateau Ste Marguerite Rosé. The selection has been professionally matched to the À La Carte menu, to ensure that both go hand in hand.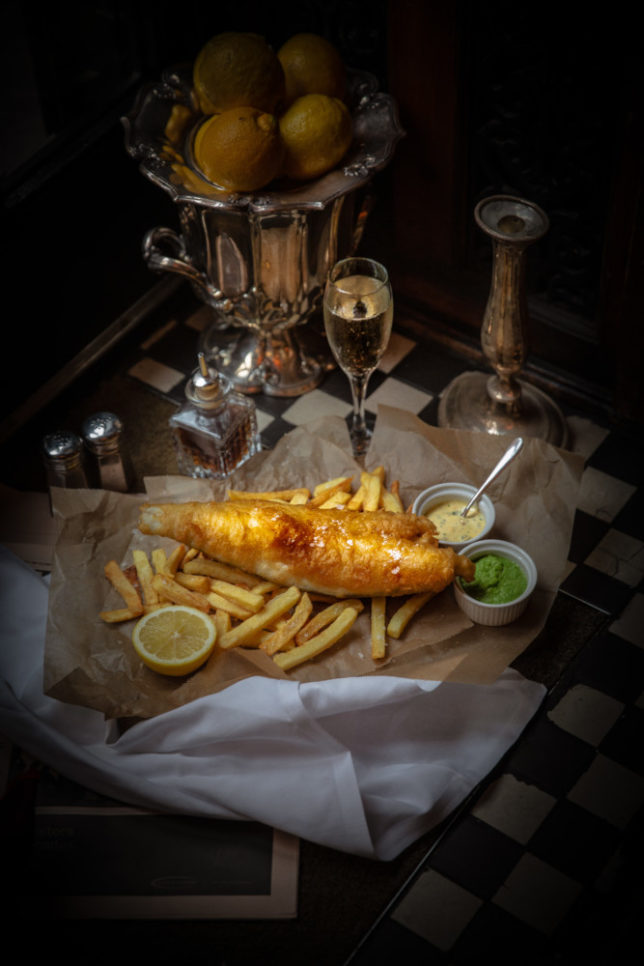 With high expectations, we were very much looking forward to this review. Mixed oysters were brought to our table to welcome us. Clockwise the English are salty, Irish are creamy and French are delicate. Our favourite was the Irish.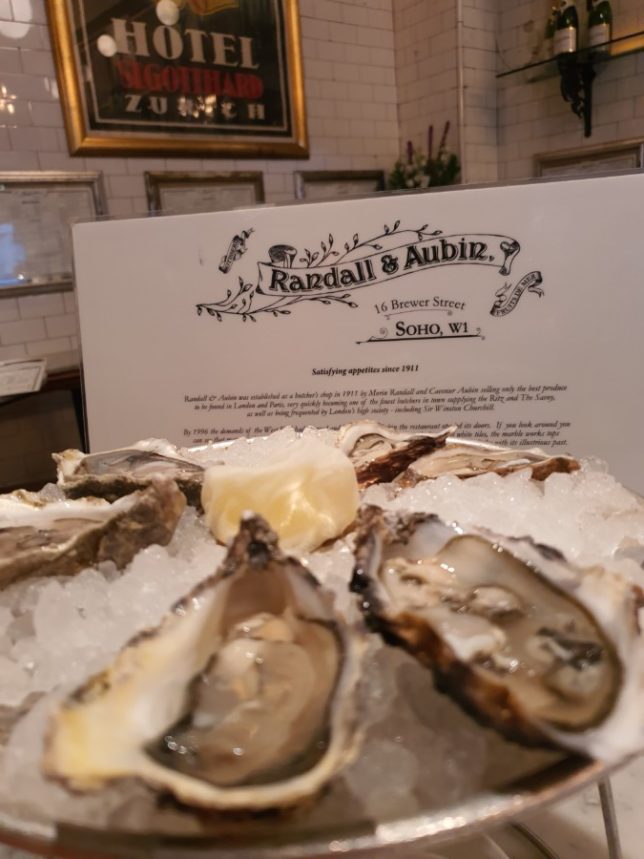 You 'oyster' see it for yourself! It's almost as if the creaminess jumps out at you.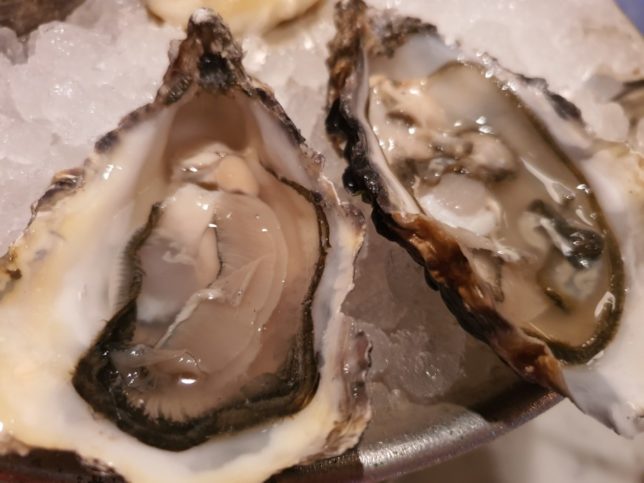 The starter that jumped out was R&A Crab Cakes with lime mayonnaise. Meaty, fresh with an added zing…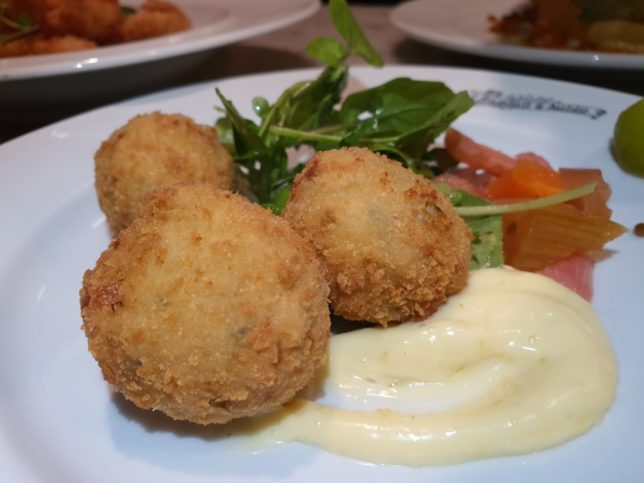 I prefered the crab cakes to my dining companions choice but it was a tough choice. Handpicked Devon crab is a very generous portion and beautifully presented. The three elements of white crab meat, avocado and brown crab meat are topped with a pink prawn. The hint of garlic and onion is delicate to not overpower and lets the dish speak for itself.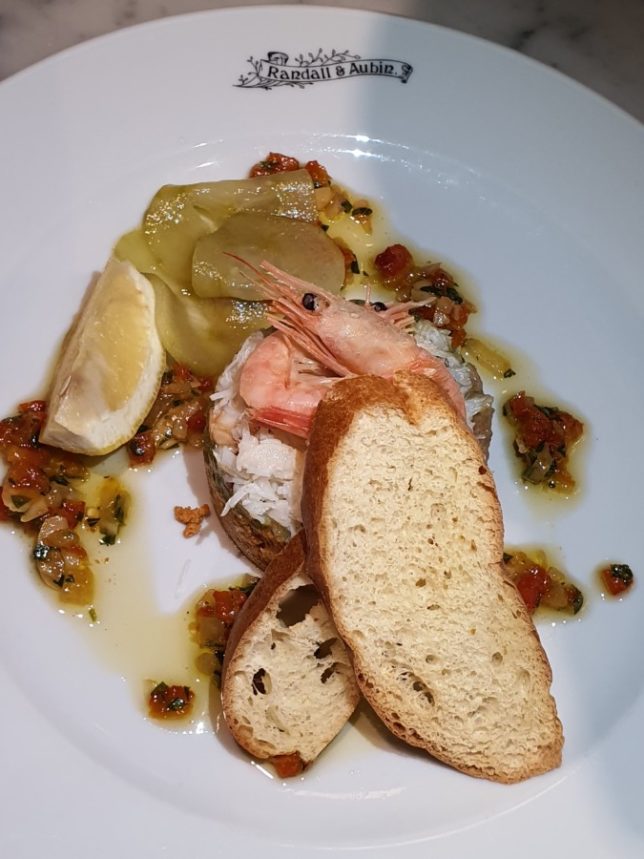 Come in for a closer look…

The winning starter for both of us is the calamari. Its succulence paired with the crisp texture puts in the top 3 calamari we have ever tried. It did not get the top spot only because it was combined with pimento and peppercorn salsa and my palate prefers chilli. I urge you to give it a try to see if it tops your list.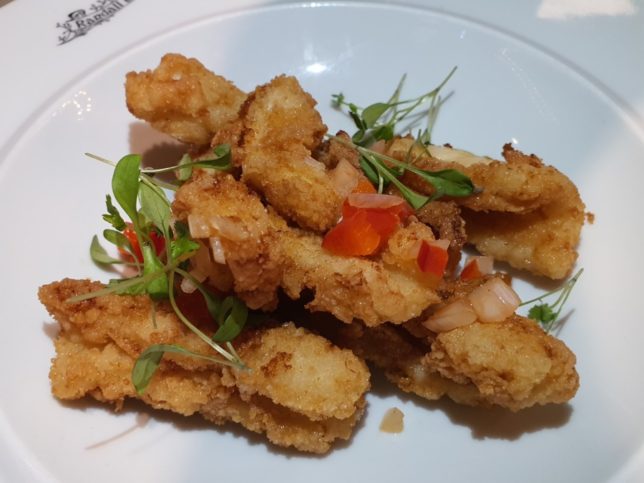 I've been told there is a secret ingredient in the calamari batter. The problem is I have been sworn to secrecy but it now makes sense why. It really is one of the best batters around. Definitely less oily and lighter than others.
Having seen three specials of the day ordered behind us and not a morsel left, my dining companion could not resist ordering the R&A lobster and fish pie with caviar mash.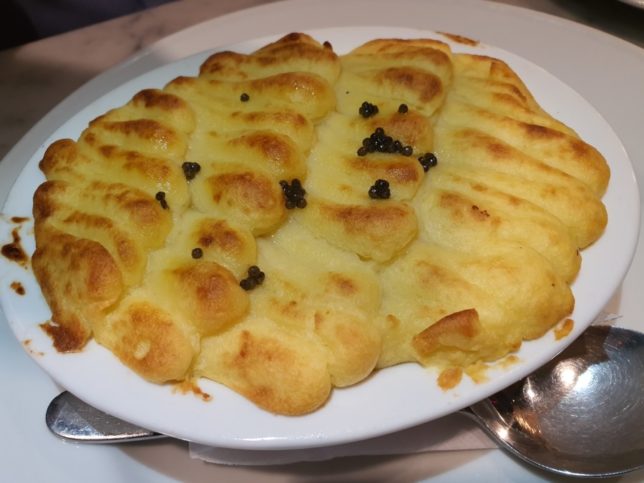 A very comforting dish with a fair amount of lobster and decadent caviar opulence.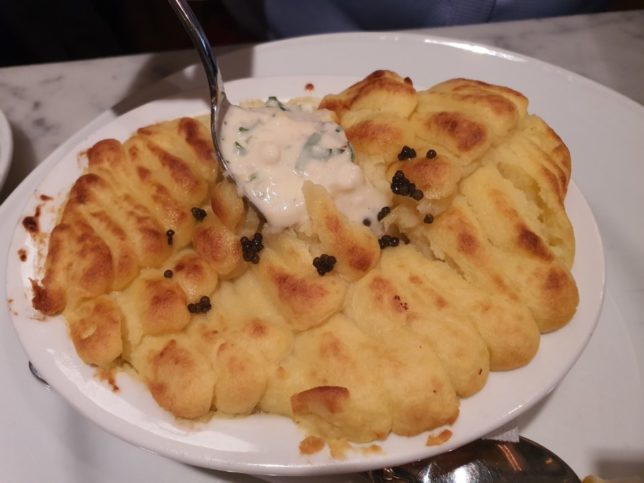 I chose a classic dish of lobster roasted in garlic…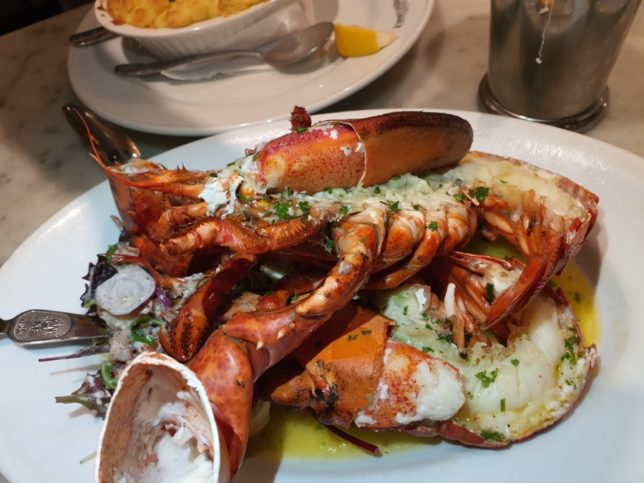 … but swapped the fries out for zucchini fritters. They came chunkier than expected but every bit as tasty.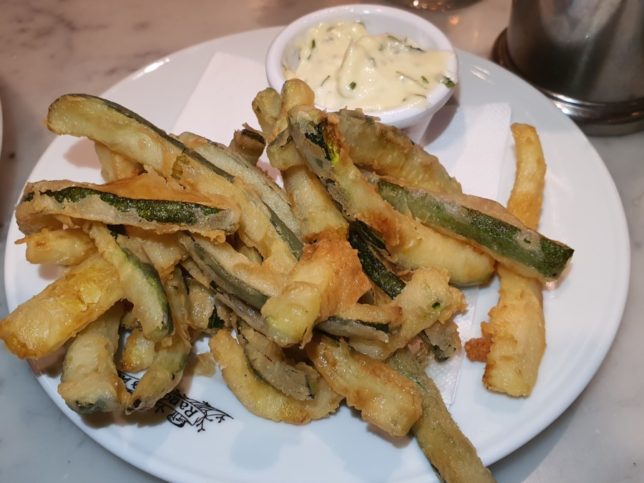 We also order a side portion of truffle fries. For those irritate by truffle chips where the first 4 chips are beautifully truffle and then you get left with chips no truffle. This is not the case here. The truffle is flavoured on each and every chip and will keep you coming back for more.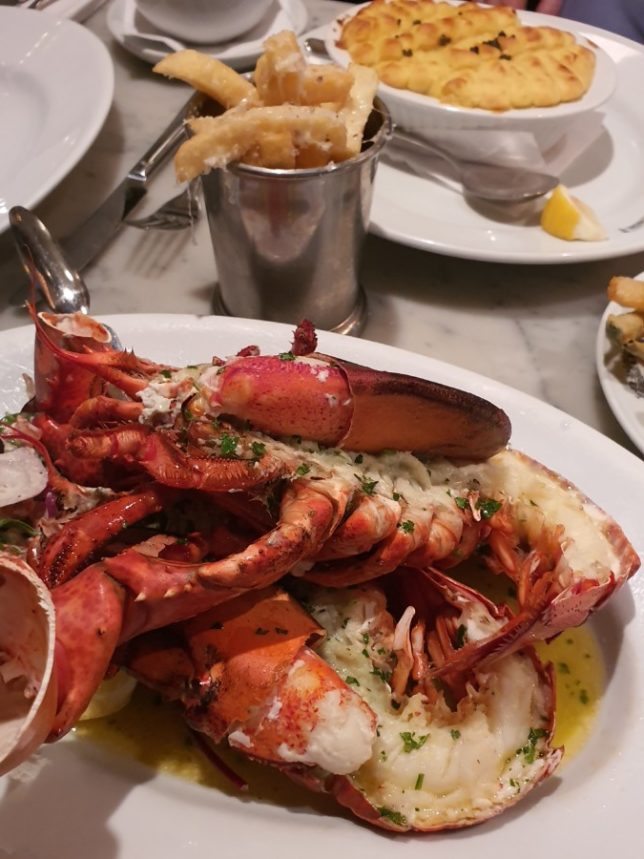 The perfect way to end a perfect meal is sharing a typically British dessert with someone who loves food as much as you do. You can't go wrong with a sticky toffee pudding but this one is perfectly balanced as our all the dishes.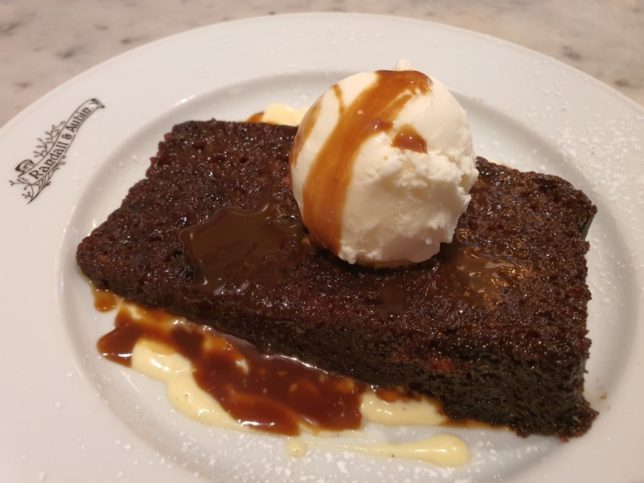 For a dining experience that'll leave you both full of memories and full of great food and heavenly wines, look no further than Randall & Aubin – an enduring icon on the London dining scene that everyone must experience.
Randall & Aubin
14-16 Brewer St, Soho, London W1F 0SG
+44 (0)207 287 4447
www.randallandaubin.com
@randallandaubin