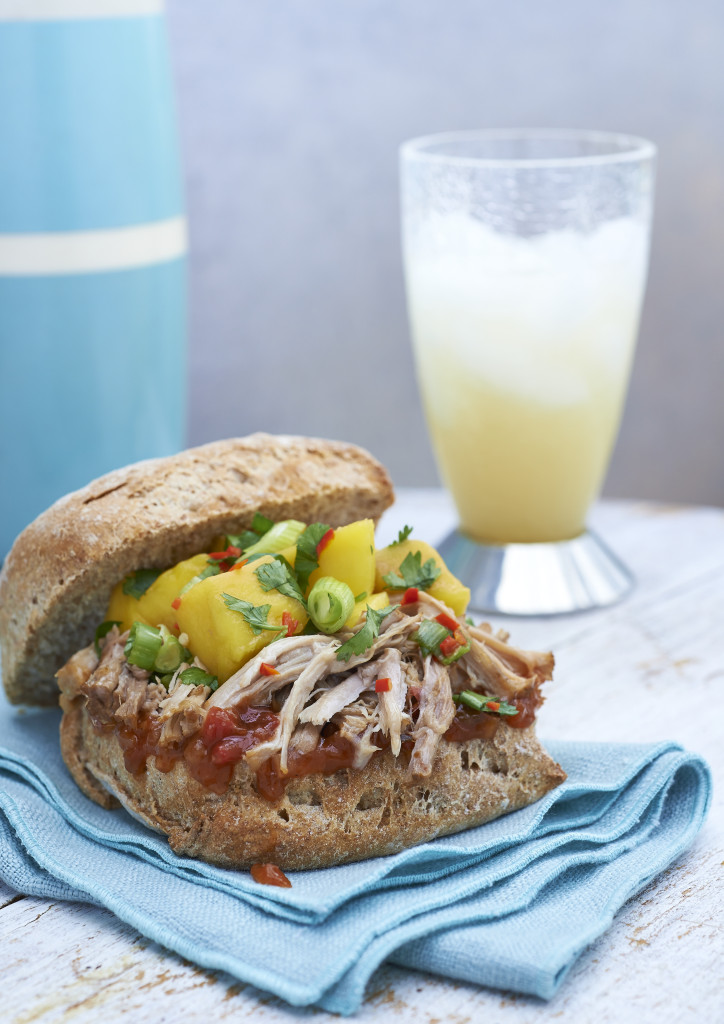 Rub the pork with fennel and season

In a small heavy based saucepan heat some oil and seal off the pork on all sides, pour in the cider, place a lid on and transfer to the oven.

Cook for around 2 and a half to 3 hours or until tender and nearly falling apart.

Carefully transfer the pork to a bowl, allow to rest for 10mins then with 2 forks pull the pork. Place to one side until needed.

In a clean bowl carefully mix the salsa ingredients together. Marinade for 1 hour

Warm the crusty rolls through a hot oven to heat up.  

On a board, cut the rolls in half, layer with the relish, the pork, the salsa and close the roll.