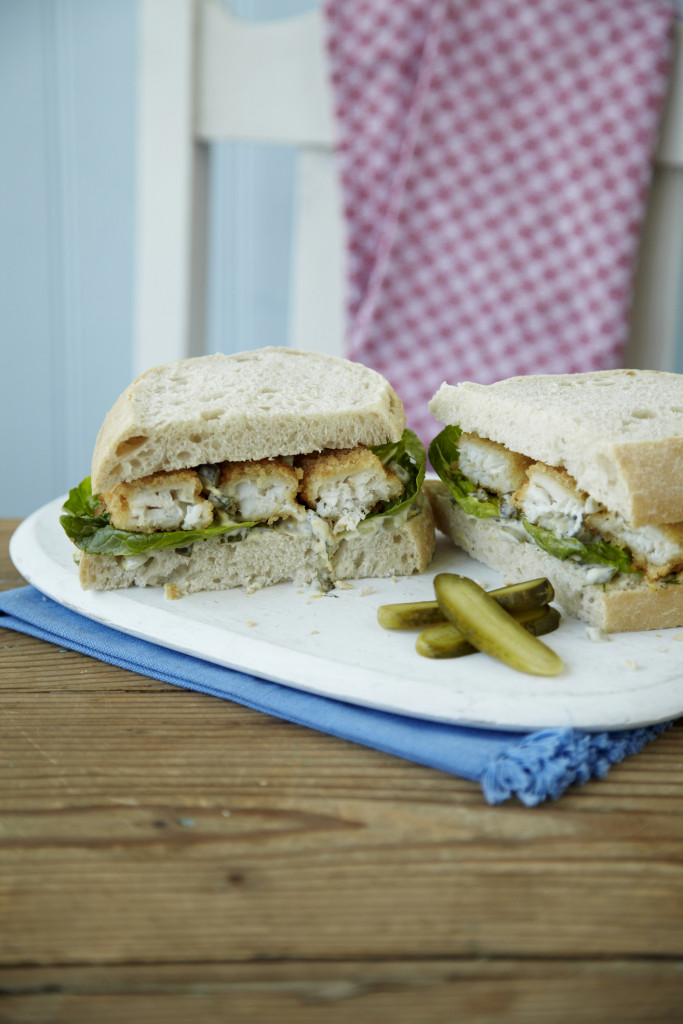 Preheat the grill, then cook the fishfingers (from frozen) for 15-18 mins, turning once half way through.

Meanwhile, to make the tartare: mix together the gherkins, lemon juice and zest, mustard, mayonnaise and dill in a bowl, then season with black pepper.

Place 1 slice of bread on a serving plate, top with the rocket and fishfingers then spoon on as much of the tartare sauce as you want. Top with the other slice of bread and serve with gherkin slices.
Zing up your fishfinger sandwiches with a dollop of quick and easy homemade tartare sauce – extra gherkins essential!