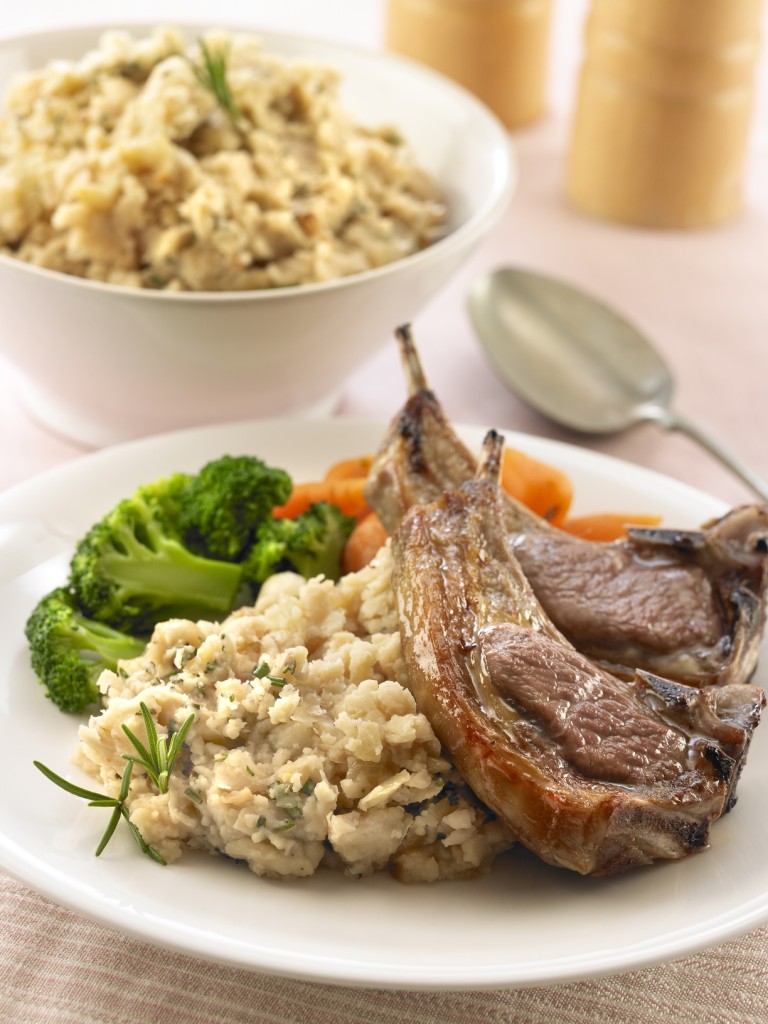 Griddle or grill the lamb cutlets.

Heat the oil in a deep sided frying pan or wok.

Add the onion and fry until soft, add garlic and continue frying for 1 minute.

Add drained butterbeans with 2 Tbsp water, gently heat through, then mash with a potato masher.

Add a further splash of olive oil to the butter bean mash if dry.

Stir in rosemary and serve with lamb cutlets.