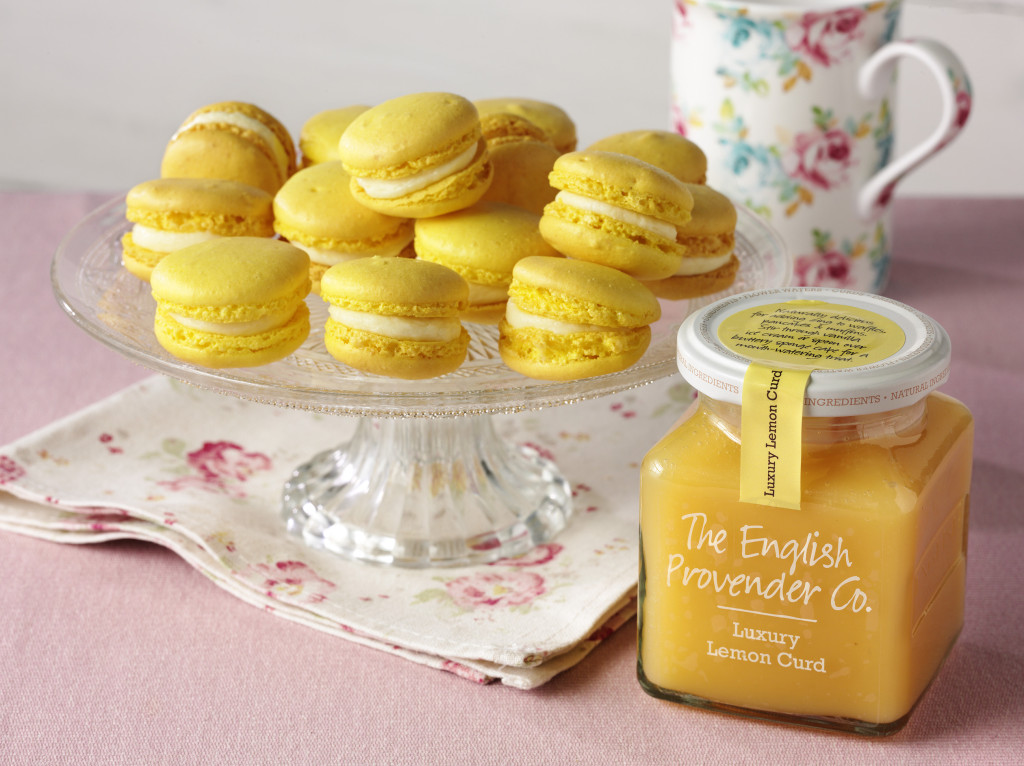 Line 2 baking sheets with baking paper and trace 20 x 3cm circles on each, then turn the paper over. Preheat the oven to 150˚C, Gas Mark 2.

Place the icing sugar, ground almonds and lemon rind in a food processor and blitz to make a fine dust.

Whisk the egg whites in a large bowl, using an electric whisk, until the mixture forms soft peaks, (do not over whisk). Gradually whisk in the caster sugar a little at a time until the mixture is stiff and glossy. Whisk in the food colouring, until you have an even colour.

With a large metal spoon, gently fold in the icing sugar and almond mixture, until well incorporated.

Transfer the mixture to an icing bag with a plain nozzle and holding the bag vertically, pipe the mixture evenly into the centre of the circles, keeping the discs even in size and volume.

Bang the sheets down a few times, to expel any air bubbles and peaks. Set aside for 30 minutes, to dry out and form a skin, the mixture should not stick to your finger when touched.

Bake in the oven for about 15-18 minutes until the surface is firm, leave to cool on the baking sheet for 15 minutes, then transfer to a wire rack to cool.

To make the filling, whisk the mascarpone with the lemon curd until thick, transfer to a piping bag with a plain nozzle and pipe into the centre of the flat side of 20 of the macaroons, sandwich together with the remaining macaroons.

Once filled the macaroons are best eaten on the same day.