2014 has brought Saharan dust and increased toxic air quality reports to the UK and earlier this year, London suffered serious smog problems that led to warnings for vulnerable people, including children, the elderly and those with respiratory illnesses, to stay indoors for days.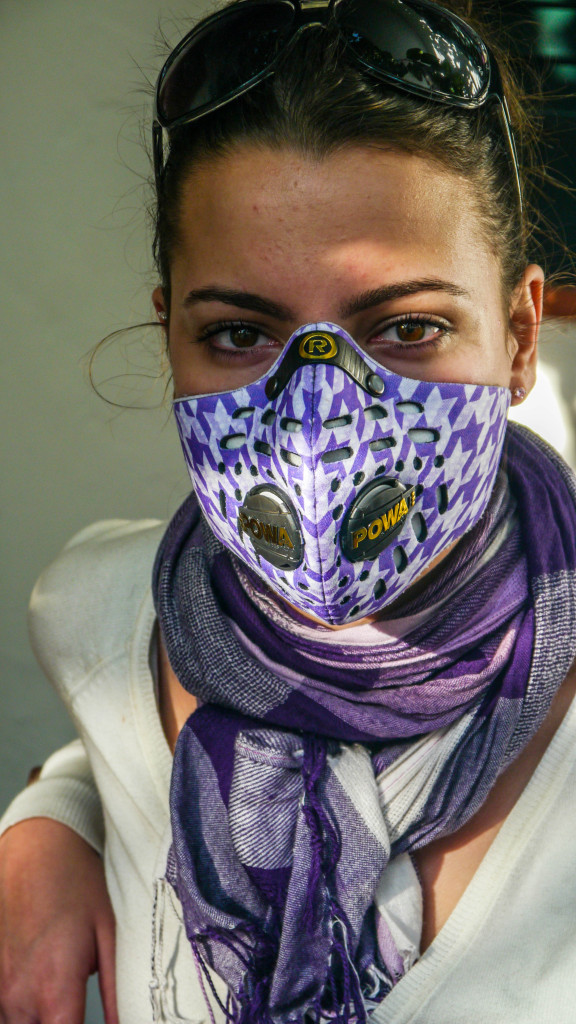 In response to the ever-deteriorating air quality both here and world wide, Respro® has launched a new line of Skins™ pollution masks, the company's most fashionable line to date. The idea behind it is to introduce a style element for the wearer: instead of feeling alienated by wearing a mask, it becomes a fashion accessory with a statement.
Wearing a mask as a cycle commuter or a city runner will provide some protection to a user's lungs and the new Respro® Skins™ range enables the wearer to match their style and complement their active wardrobe.
Respro® founder and mask inventor Harry Cole comments; "Much has been written about the UK's deteriorating air quality over the past months and at times the hype may seem impure. But when we see a noticeable haze sitting atop the London skyline when viewed from Primrose Hill or BrockwellPark and note a heaviness in our lungs when breathing on those hazy days, for us there's no question that the quality of London's air is getting worse. "
To see the new Skins™ range and how they can now be personalised, go to: http://respro.com/pollution-masks/skins
Respro®
Established in 1993, Respro® (UK) Ltd is a leading player in developing solutions to problems found in the urban sports environment. Most well known for the range of Hump® back pack covers seen all over the UK and pollution masks used world wide.
A British Company, Respro® produces uniquely exportable products and a brand range that works both at a local and a global level. From its UK manufacturing it currently supplies products to over 26 countries.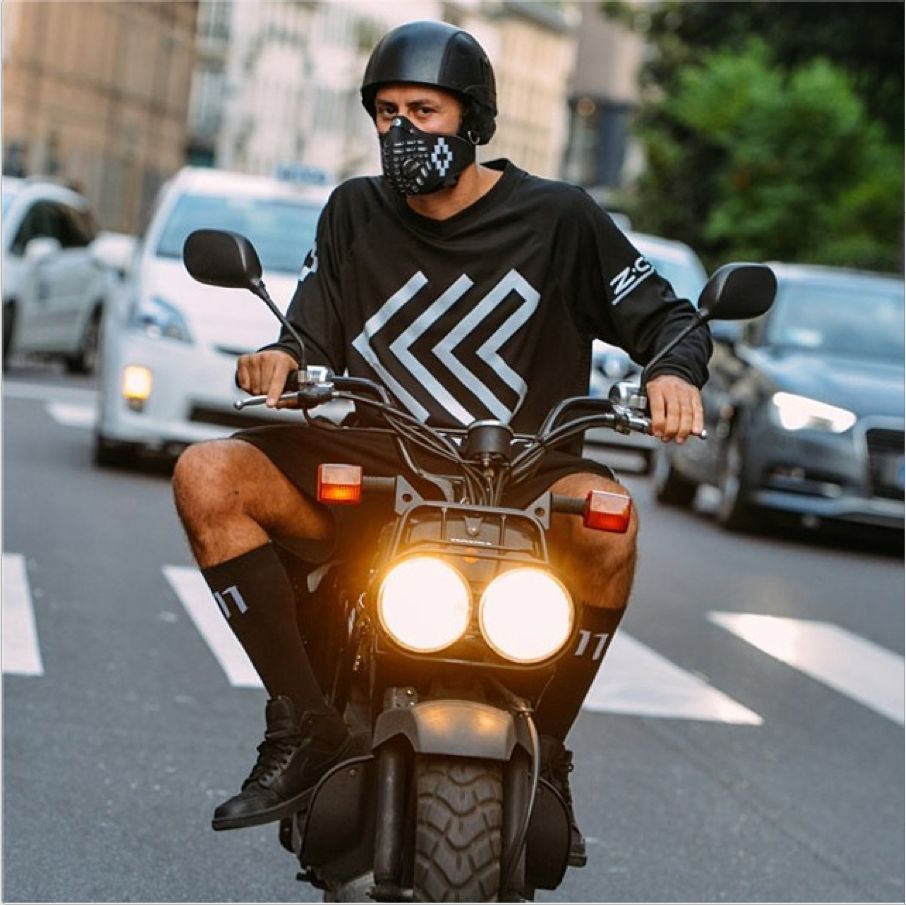 How do Respro® masks work?
Respro® masks have a filtration system which is inexpensive, easy to use and offers effective protection from inhaling polluted air. The premise is simple: inhaled air passes through a filtration system built into an ergonomic housing.
The technology behind the mask is highly sophisticated, based on an activated charcoal filtration system developed by the Ministry of Defence in the UK, which captures and converts gases to solid aggregate material within the fabric. As air is inhaled, Respro® filters exclude primary and secondary pollutants emitted from vehicle exhausts including Particulate Material (PM 2.5–stuff that goes deep into the lung), Sulphur dioxide, VOC's, together with photochemical pollutants such as low level Ozone and Nitrogen oxides.
Neoprene®, commonly used for diving suits, forms the shell or housing of the filter and valves and allows a close, comfortable fit around the face. Comfort is further enhanced by the use of exhalation valves that expel unwanted heat, water vapour and carbon dioxide.
Do Respro® masks work?
Yes, Respro® masks work exceptionally well. The three key contributors to our mask effectiveness are: fit, comfort and an effective filter. As official test results go, Respro® masks conform to the technical standards required for European Standard EN149 (equivalent to American NIOSH standards for face masks used in industry) and CE certification.