Ridgeview award winning sparkling wines are a favourite not just of SLOAN! Magazine but also Buckingham Palace and 10 Downing Street. Recently, Ridgeview's Grosvenor Blanc de Blancs 2009 was served at the state banquet held by Her Majesty The Queen at Buckingham Palace as part of the state visit by Chinese Premier Xi Jinping. Earlier this year, it was announced that Ridgeview is now the official suppliers for Downing Street receptions, confirming the Government's commitment to backing English sparkling wines and the burgeoning British food and drink industry.
We were delighted to try Ridgeview's signature blend – the Bloomsbury – which is Chardonnay dominant, supported by the fullness of Pinot Noir and Pinot Meunier.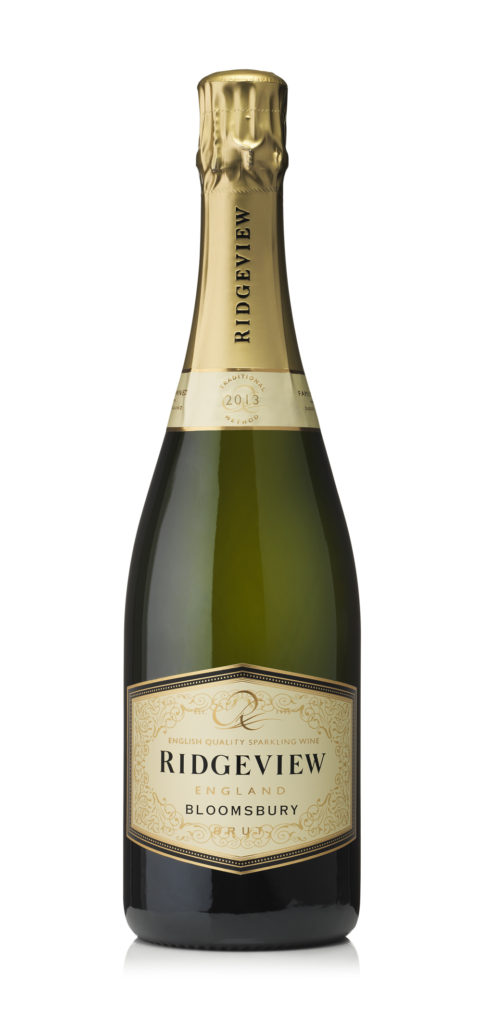 Ridgeview Bloomsbury 2013 is a light golden colour with a fine, persistent mousse of tiny bubbles. Aromas of zesty citrus fruit and apples come through on the palate with hints of melon and honey.
Chardonnay dominance brings elegance and finesse, along with crisp freshness. The Pinot Noir and Pinot Meunier add depth and character leading to a beautifully balanced finish and creamy texture.
This award winning example of world class English Sparkling Wine will age gracefully over three to four years as the Chardonnay matures but its marvellous drinking right now.
Suggested food pairings include shellfish, salmon and smoked trout. It's an excellent accompaniment to bread-based canapés and a wonderful celebration wine.
Ridgeview Bloomsbury English sparkling wine is available from Waitrose priced at £27.
Ridgeview was founded in 1994 by Mike and Chris Roberts. Sadly Mike Roberts passed away in 2014. Mike was awarded an MBE for his services to English wine in 2011 and was widely recognised as a pioneer in the English Wine Industry. Ridgeview CEO Tamara Roberts leads this family business and the second generation of the Roberts family carry on Mike's legacy of producing the finest Traditional Method English Sparkling Wines.
Ridgeview creates world class sparkling wines in their beautiful vineyard and winery which is nestled at the foot of the picturesque South Downs in the village of Ditchling. They specialise in growing classic grape varieties to make the highest quality bottle fermented sparkling wines. The world class status of Ridgeview sparkling wines is reflected by the number of national & international medals and trophies they have received since the release of their first wines from the 1996 vintage.